Jeb Bush received thousands of emails during his eight years as governor of Florida before the likely 2016 presidential candidate announced in a recent interview with ABC News' Miami affiliate WPLG-TV he would release about 250,000 of them in 2015.
He vowed to do so in the name of "transparency," but it's important to note, given Florida's open records laws, it's likely he also knew they would be released whether he was behind it or not.
Bush, 61, recently announced he will "actively explore the possibility of running for president," which heightened interest in those emails and conversations.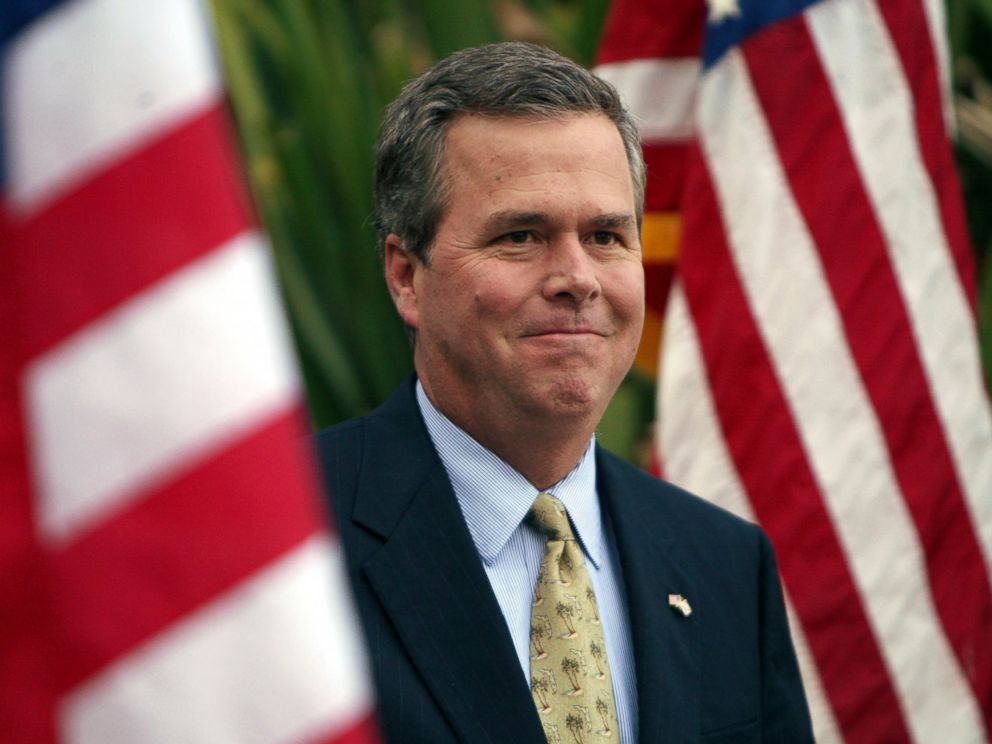 .
ABC News received the huge email trove after an open records request to the state of Florida, where Bush was governor from 1999 to 2007.
A preliminary review of the cache shows Bush's heavy use of e mail and his interacting with hundreds of constituents on a variety of issues, including lighthearted exchanges, some in Spanish. The constituent emails he received daily ranged from mundane questions and comments to what would now be known as Internet trolling.
Many of the emailers note the governor's reputation for email use in their hopes for responses. The emails show Bush took a notably hands-on approach to many aspects of governing the state.
Bush said he will also release an ebook next year and is using his emails as a guide in writing it. His recent actions, besides the announcement, also indicate a serious interest in a White House run. Over the past few weeks he has resigned from boards including timber company Raynonier Inc., Tenet Healthcare and an advisory position at Barclays.
Such actions are all "part of the process he is going through in reviewing all of his commitments as he begins to actively explore a potential run," Bush spokeswoman Kristy Campbell told ABC News.
Here are a dozen interesting exchanges from the email trove, which includes all eight years he was in office.
Elian Gonzales
In 1999, 6-year-old Elian Gonzalez was found off the coast of Florida. His mother died on the journey from Cuba to Florida, but the boy survived the escape and was released to relatives in Florida, setting off a high-profile custody battle with his father that gripped the nation and culminated in a federal raid to seize the boy and return him to his father. Critics of the episode saw it as a victory for Cuba. Bush received emails on both sides of the issue and he responded to several.
On April 22, the day federal agents seized Elian Gonzalez in the raid, Bush described it in emails to constituents as a "horrible day," he was "sickened" and said the actions were "horrific. " He wrote that he "went to sleep believing that a deal was in the works and it now appears that it was a sham," and that he was "heartbroken" over the raid.
A month before Gonzalez was returned, Bush received an email saying the "plight of this poor kid is horrible, however, this is just another result of the Federal Government not handling problems in a timely and non-partisan way." The constituent had blamed the federal government for not giving Florida the resources to deal with the "illegal immigration problem." He said of then- Attorney General Janet Reno: "Her, and the whole Clinton machine should be put in jail. I don't know how you can not show your disgust with the whole thing. Your [sic] doing fine, please stay the course."
Bush wrote back two days later thanking the man for writing and jabbing Bill Clinton, president at the time.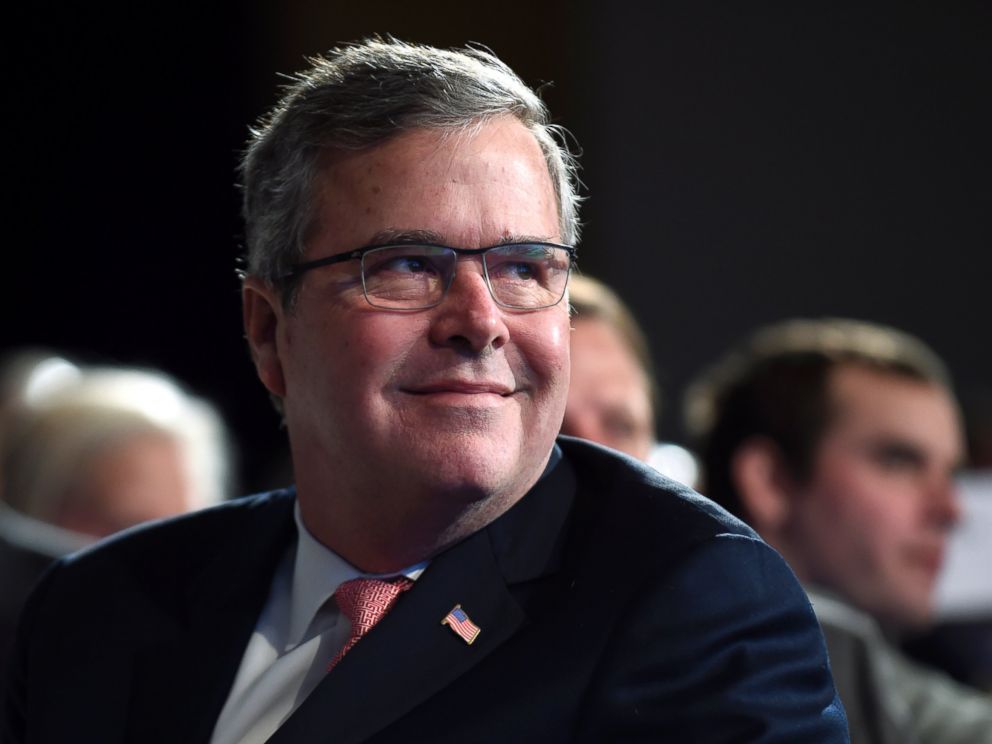 .
"We have expressed our disagreement with the federal government on Elian. I think we should give Elian a custody hearing to determine what is in his best interests. Everything else is posturing and politics (a trademark of the Clinton administration)," Bush wrote.
Advice to the Governor's Office
The emails show Bush at times took advice from constituents who volunteered ideas for the Florida governor. In 1999, two weeks before the Jewish holiday of Passover, Bush received an email from a constituent who addressed him as "Gov. Jeb," and recommended he send a "message to the Jewish community for Passover." The writer noted that he hoped he was not being "presumptuous" by suggesting such a letter, something that is now standard from politicians' offices. The writer included a proposed draft, and Bush forwarded the email to his staff, calling it "good thinking."
"We need to be doing this regularly for all appropriate holidays, etc. Don't you think?" the governor wrote.
A staffer replied a few days later to be cautious saying, "[W]e need to really think this through."
"Do we really want to do this for every religious group and their holidays?" the aide wrote. "We represent a lot of different people and it just gets tricky."
Bush responded: "You send me this email at the same time that I am signing the resolutions. What gives? Jeb."
The aide said he "didn't mean to throw a kink in the plan, I just really think we need to think this stuff through and not just act or react. We are getting 'Iranian Appreciation Day', 'Muslim Appreciation Day' requests and I know we are wrapping our arms around diversity and reaching out and I know that this is a little different, but again, once we open the door it is much more difficult to shut it. That doesn't mean I want to limit what we do, I just want there to be true thought given to it and not rush to judgement [sic]. If we start something for one group, are we going to continue it or give the opportunity to all groups?"
Bush responded succinctly: "It is fine that you are concerned but I have already signed the letter."
Sometimes it was Bush who solicited advice, in one instance from a fourth-grader. In 2000, Lindsey Baker wrote to the governor saying she had met him in Bartow, Florida, and it was "very interesting and exciting for me." She said she shared photos from the day with her class and that her "friends think it is very cool that you will answer emails from kids" and "we really like the governor kid page."
Bush wrote Baker back a few days later asking her for some help: "We are working on upgrading our kids page. What do you think should be on it? Why don't you ask you [sic] fellow students?"
Just 45 minutes later, Bush wrote an aide, saying he asked, "Lindsay to make suggestions on what the kids page should look like. Mabye [sic] you can follow up."
In another instance, Bush received an email from a law professor at the University of New Mexico about death penalty legislation and his experience with similar legislation. Bush replied thanking him for his "thoughtful and informative response."
"I have a question for you? In reading the information provided me to make the decision to sign a death warrant, there have been cases where the IQ range is large between assessments. What is your thoughts on IQ assessments? [sic] Can they be manipulated? Are they accurate?" Bush asked of the professor.
Complaints and Trollery
Bush did receive compliments from constituents, but he received complaints aplenty, as well as emailers hoping to convince him to take a side on certain issues. One of those emailers in March 1999 was Ralph Nader, who wrote a lengthy email asking him to veto state tort reform legislation. He included his phone number in case the governor wanted to "discuss the issue further." Bush forwarded the message to staff, asking them to "draft response."
Bush dealt with angry constituents at the beginning of the email age, many that would now be known now as trolls. He even dealt with emailers hoping to get to his brother, George W. Bush.

In April 2000, an emailer wrote to complain about the "amount of energy being exhausted by Congress on how to solve the growing social security issue. I thought I might pass this on to you and hope some how you might filter the suggestion on to your brother George's staff," who was then running for the White House.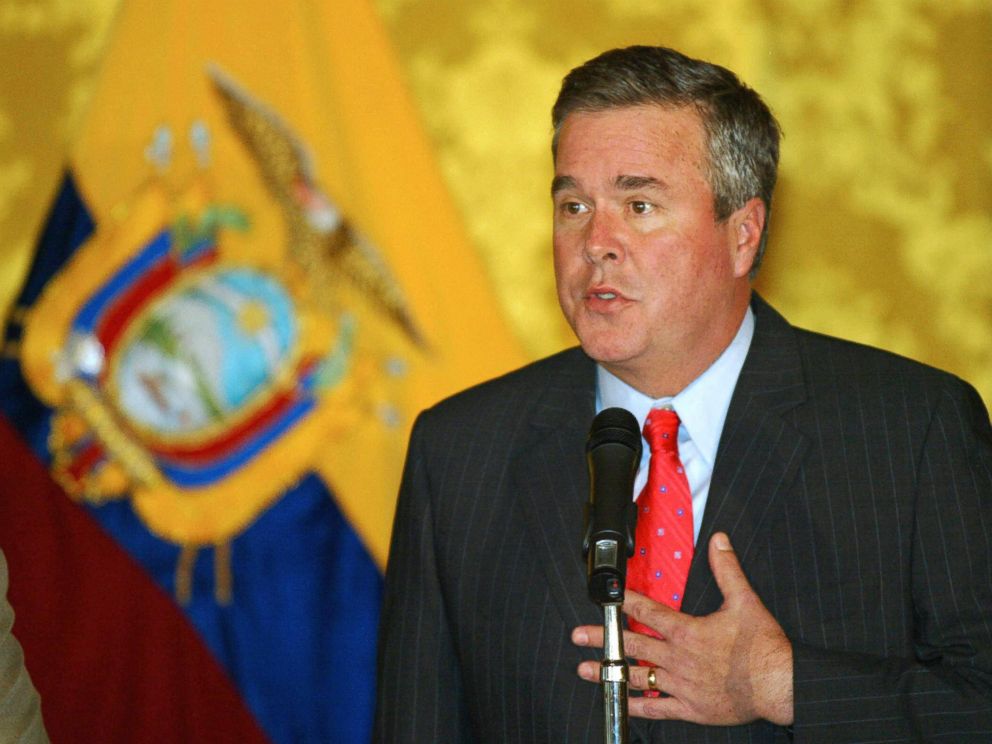 .
The writer gave what he believed was his solution to the problem. Just nine minutes later, Bush responded: "i am sorry, can you say who you are?," signing the response: "Jeb."
In March of 2000, Bush got into a back and forth with a woman who asked him "WHO MONITORS THE PRIVATE SCHOOLS?" complaining to the Florida governor about one of her son's teachers. Bush wrote back saying, "Parents have the prime responsibility to monitor private schools. Schools' reputations draw parents to them but their results are what keep students there. Accreditation can also provide parents some guidance."
The mother was unhappy with Bush's response, writing, "[W]ell sir, I thought that there must be some government agency that creates the standard for private schools," asking why the government does not monitor them, calling it "outrageous."
Bush responded again saying private schools that participate in a certain scholarship program "must be accredited," among other regulations.
"Government regulation beyond that would be an intrusion that would not enhance the child's chance for a better education," Bush wrote. "Thank you for writing."
In March 2000, Bush received another complaint in all capital letters with the emailer writing: "MR. BUSH, I HAVE WRITTEN TO YOU BEFORE CONCERNING WHAT DOES AND DOES NOT GO ON WITHIN HRS AND HOW THINGS ARE NOT HANDLED."
Bush writes back seeming to understand she is referring to the state's Department of Children and Families, writing he is interested that those who access those services are "treated with respect."
In August of 1999, Bush received an emailing complaining about parking at the University of South Florida. The address of the mailer is "Me Love U Long Time."
Bush responds directly a few hours later: "Thanks for writing. You have an interesting email address. We increased by over 12% to the university system. It is up to the universities and the Board of Regents to do what they can with that money."
The War in Iraq
In the complaint pile were emailers trying to link or blame Bush to his brother George W. Bush, including on the issue of the Iraq War.
In March 2003, right before the invasion of Iraq an emailer wrote the governor: "This war will make George W [sic] go down as the worst president in history and you will suffer for that too."
Bush responded, defending his brother, who was then president: "I respectfully disagree with you. I think our President is right on track."
Don't Hang Up If the Governor Calls
In 1999, Bush received an email from a woman saying she received a call from state government "instructing me that if the Governor calls, don't hang up on him!"
"I don't know which is crazier our governor actually caring enough to call people (this is a great first) or folks not believing that a governor would really be this caring and hanging up on him," she wrote, adding he was the best governor in the county, "including Texas," where his brother was serving as governor.
Bush replied in what seems like a humorous response: "This is all very embarrassing to me. the fact that someone would have to call you….well, it makes me worried," signing it "Jeb."
Notes from Friends
While the majority of the emails are between Bush and constituents or staff, there are a few from friends. In an email exchange with Hank Klein, a successful real estate agent and friend, Klein tells the governor some "candidates for the open Circuit Court seat have been calling me thinking that I have some influence over you." In the mail exchange from 1999 under the subject line "Power Broker," Klein said he was writing to tell him it was "amusing."
"Of course I tell them nothing could be further from the truth. I tell them that our relationship is non-political and based strictly on friendship and that any recommendation from me would probably hurt their chances rather than help. Oh well," Klein wrote.
Bush wrote back to Klein, telling him to "pass them on," and calling him "Power man."
"I promise they won't hurt their chances! Love ya' Jeb."
Klein responded with three names praising them and telling Bush they should "go to a Heat game. They're playing great." Bush wrote back thanking him and saying, "They are playing great and I would love to go."
Compliments, Even in Spanish
Bush is fluent in Spanish, something we are likely to see if he is on the 2016 campaign trail, and some of the emails he received and responded to were in that language. In 2000, a constituent wrote to him in Spanish, saying he stands by him and will vote for him, calling himself an admirer and supporter. Bush responded in English: "Thank you for your support. Jeb Bush"
Gay Adoption
The emails show Bush dealing with the issue of gay adoption in the state. An aide drafts a response to a constituent over the issue, writing, "While I respect the great diversity of our state, and have not been a vocal opponent of the gay and lesbian lifestyle, I am not in favor of lifting the ban on gay and lesbian adoptions."
The letter continues, saying, "I do not believe it is for the state to encourage or endorse this particular lifestyle. So long as it is within the bounds of the law, people may be free to do what they wish in their own private and personal affairs. However, when those activities require state approval and oversight, then that consistutes [sic] an explicit endorsement of the activity by the state," the letter ends with Bush saying he respects his constituents' viewpoints, but he disagrees.
He then forwards the letter to close aide Sally Bradshaw writing, "i need your opinion on this soon."
Helping Constituents
In April 2000, Bush received an email from a constituent complaining about confusion over paying back a student loan.
Bush wrote back, "Jeez, if what you say is true, this is a little scary. I will seek some guidance from our team and someone will be back in touch."
He then wrote to a group of staff, telling them, "Every state employee should help a citizen a week, minimum. Here is one of your chances," and asking them to let him know the results.
Abortion
In an April exchange with a reporter from the Miami Herald, Bush says he was misquoted on the issue of late-term abortions, which he calls "partial-birth abortions" and says he is "passionately opposed" to the procedure. He writes that he was misquoted, saying he said he would not support legislation that had the "health of the mother" exception, writing the "health exception has been interpreted in such a way as to create a huge loophole making the whole point of trying to pass a law outlawing this horrific procedure irrelevant."
The reporter writes back, thanking him for his response: "You truly are, as others have told me, the modern-day, internet-age governor," and noting a clarification was printed in that day's paper.
Bush responded once again, noting the clarification did not make note of the "health exception misunderstanding. I don't support a health exception and would not support that one since it would be such a large loophole that it would be a moot point."
Education
In August of 2000, Bush received a series of emails from high schoolers upset about a grade scale change in the state. In many of the cases he forwarded those to staffers, asking them to look into the issue, including one he received calling him "Mr. Jeb."
The year before, his state of the state speech included his views on education vouchers. He received an email from an orthodontist praising him for the issue, even though he says he is "registered as a Democrat." Bush wrote back, "Thank you Doctor for your encouraging words. We will fight for the best education system year in and year out."
Racial Issues
In April 2000, Bush received an email from a woman who describes herself as "one of your High School Governor's All-Stars." In the email, she goes into length about how she thinks white people are being treated unfairly, writing, "Why must we have a Miss Black America, yet blacks are permitted to enter the Miss America contest; a Black Appreciation Month without a White Appreciation month; and many white people seeking jobs that are better qualified than black people seeking the same jobs are not hired because that certain company is REQUIRED to have a certain number of blacks employed with their company."
Bush forwards the email to staffer, asking him to "draft a response" to the young woman.
"She is misguided and needs to see the light. She will leave Hamilton County and confront a world different than what she experiences now," Bush tells the state official.
Bush did use the drafted response, encouraging the young woman to keep an open heart and listen to other students' views on discrimination when she goes to college.