The Environmental Protection Agency announced that its replacement for a signature policy designed to fight climate change under President Barack Obama will give states more flexibility to set their own goals to reduce greenhouse gas emissions, but that the plan could result in more negative health impacts.
EPA says the proposal would still decrease overall emissions of carbon dioxide and other greenhouse gases that contribute to global warming, though it does not set a mandatory reduction goal that was part of the Clean Power Plan.
But the plan announced Tuesday would result in more carbon dioxide and other pollutants in the atmosphere that "adversely affect human health" than the original Clean Power Plan.
The Obama administration's analysis found that reducing air pollution from power plants through the Clean Power Plan could prevent 1,400 to 3,200 premature deaths a year by 2030, 90,000 cases of more severe asthma, and 140,000 missed school days from reduced emissions of pollution and ozone.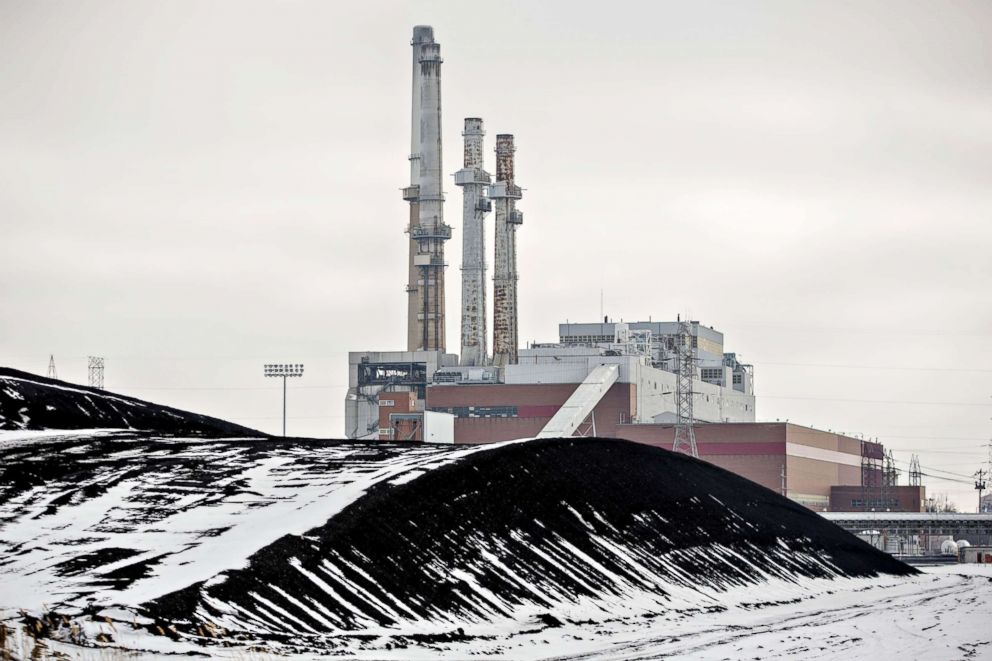 The analysis for the new proposal includes lower numbers, predicting that it could contribute to 470 to 1,400 premature deaths a year, contribute to 48,000 cases of severe asthma, and 21,000 missed school days.
"With today's proposal, President Trump and Acting EPA Administrator Wheeler abandon much-needed public health safeguards against power plant pollution, placing the health of all Americans at risk, and especially those who are most vulnerable, including children, older adults, and people with asthma and heart disease," Harold P. Wimmer, national president of the American Lung Association, said in a statement.
The Trump administration's replacement for the Clean Power Plan, called the Affordable Clean Energy rule, doesn't set ambitious goals for reducing greenhouse gas emissions, which the CPP sought to do.
Instead, states will set their own goals on how to limit the release of carbon dioxide and other materials that contribute to global warming using strategies recommended by EPA.
EPA's analysis predicts that when all states have fully implemented the plan overall greenhouse gas emissions will be 34 percent lower than 2005 levels, which is more of a reduction than under the Clean Power Plan, in part because emissions have already declined as the market moves toward more renewable energy sources and natural gas regardless of EPA policy.
"EPA takes its Clean Air Act responsibilities seriously and is committed to providing certainty to state and industry partners. We will not use our authority to pick winners and losers in the energy marketplace. Rather, our proposal would permit states to make energy decisions based on what works best for them rather than what the federal government tells them to do. The era of top-down, one-size-fits-all federal mandates is over," Acting Administrator Andrew Wheeler wrote in an op-ed in the Pittsburg Post-Gazette.
The new plan is aimed at making it easier for electricity produced from coal to compete with natural gas and renewable sources by eliminating requirements for coal plants to install pollution-reducing technology and allowing them to choose from a list of technologies or improvements to make the power plant more efficient.
Trump and administration officials have said that under Obama the EPA acted outside its legal authority and that regulations under the plan would have been too restrictive and expensive for companies that produce power from coal.
Bill Wehrum, assistant administrator in the EPA's air office, said they have other legal authority to deal with pollutants from power plants like sulfur, mercury, and small particles that cause smog, but that this rule specifically deals with greenhouse gas emissions.
"We care very much about overall the amount of pollution that's emitted in the country and power plants are a significant source of certain types of air pollution. We're the Environmental Protection Agency and this is what we do," Wehrum told reporters. "The second thing I'll say is what we're dealing with here are greenhouse gases we're not dealing with SO2, we're not dealing with NOX, we're not dealing with particulate matter, there are collateral effects on those emissions relative to what the (Clean Power Plan) would have accomplished."
The requirements under the original Clean Power Plan plan never were enforced because the Supreme Court stayed the rules after legal challenges. The Trump administration's proposal is likely to face lawsuits that also could delay it from being enacted.
The Clean Power Plan was at the center of Obama's efforts to slow the effects of global warming. When it was announced, Obama called it "the biggest, most important step" the country has taken to combat climate change.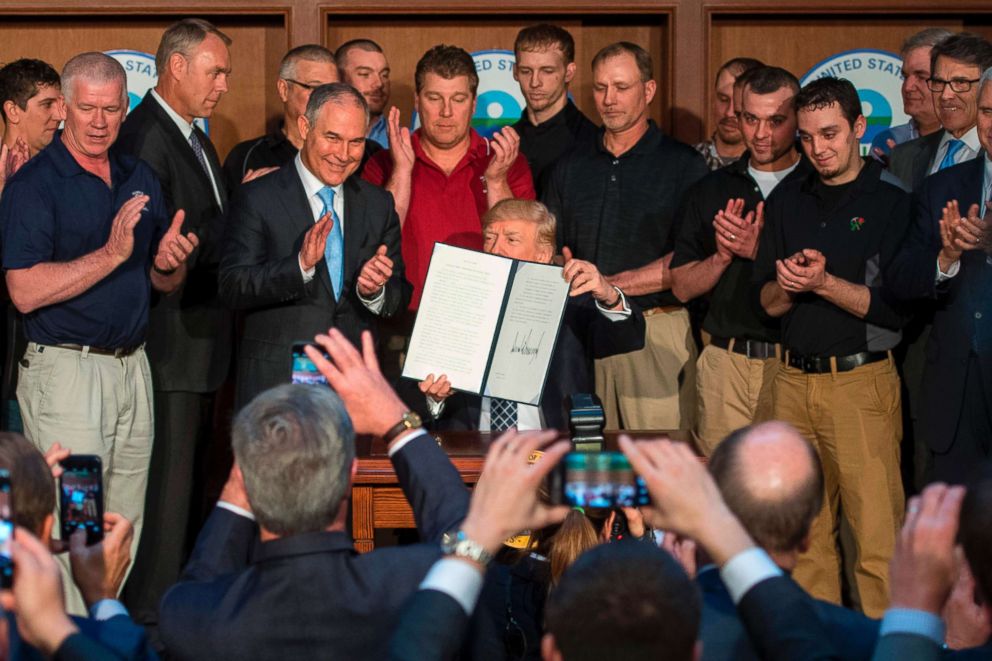 Former EPA Administrator Gina McCarthy said the plan was not the "be all, end all" to reduce carbon dioxide emissions, but that it was meant to start the country on a trajectory to meet its goal of reducing emissions by 30 percent from 2005 levels.
A more coal-friendly policy would be "making us the only country in the world that is divesting itself of climate actions that make sense from every perspective," she told reporters. "In trying to now be the king of coal, it just doesn't make any sense."
EPA's new plan predicts that coal would become a bigger part of the U.S. energy supply while alternative sources like natural gas decline.
Environmental advocates have slammed the Trump administration for rolling back policies intended to combat climate change and reduce air pollution.
"The world's on fire and the Trump administration wants to make it worse. This Dirty Power Plan is riddled with gimmicks and giveaways. It would mean more climate-changing pollution from power plants. That's a recipe for climate disaster, and we'll fight this dangerous retreat with every tool available," Rhea Suh, president of the Natural Resources Defense Council said in a statement.
Even if the real-world impacts are indefinitely stalled, former EPA officials said the decision to walk back the rule sends a message to the rest of the world that the U.S. is sticking with coal and taking itself out of conversations about new technology and improving air quality.
Members of the public can comment on the proposal for the next two months.