Ernest Moniz: The Cabinet Secretary You've Never Heard of Has Internet-Famous Hair
America's Energy Secretary is a meme sensation.
January 21, 2015, 1:47 PM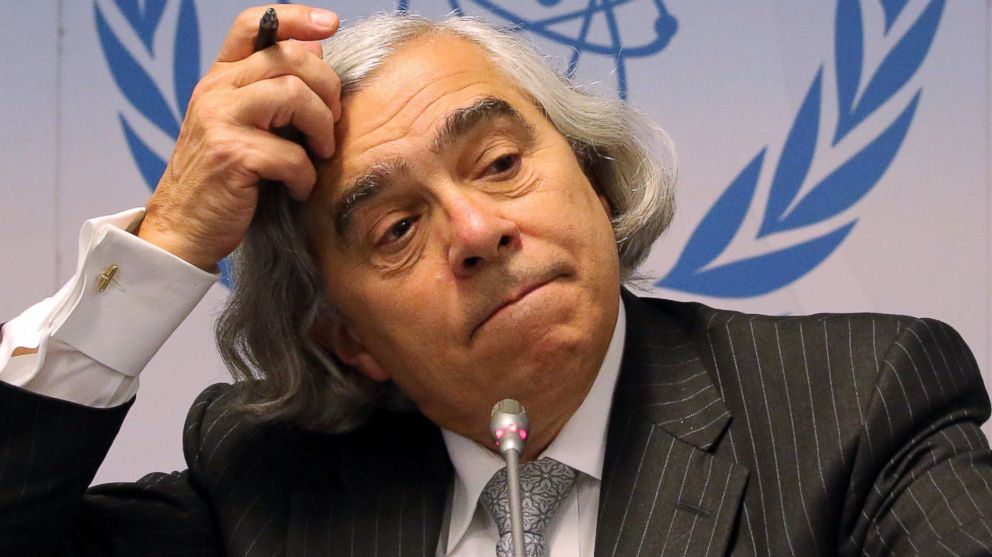 — -- Have you ever heard of Ernest Moniz?
Be honest.
Even if you haven't, you need to know at least one thing about the U.S. Secretary of Energy: His hair is now-Internet famous.
Moniz didn't even attend last year's State of the Union address -- he was the "designated survivor" (the cabinet official sent to a secure location just in case disaster were to strike the US Capitol). But this year, the former MIT physics professor turned top government official showed up, sporting his unusual Colonial-style hair.
Users have compared him to Benjamin Franklin,Beethoven, Mr. Bean, and Javier Bardem. The list -- and the memes -- go on and on...
"If it gets people interested in the Department of Energy, that's good," Moniz told The Boston Globe in an interview last year.
In an interview on the public radio program, "Wait, Wait...Don't Tell Me", Moniz described his hair as "flowy" and "a bit curly" and said he's had the same hairstyle since he was a student at Stanford in the 1970's.
"It's been described for me in the blogosphere as "the best hair in the cabinet since 1794."
Despite the dozens of comedic tweets and memes about his now trending hair-style, Moniz jumped in on the fun Wednesday afternoon responding, on his twitter account.