Mark Conditt, the suspect who authorities believe was responsible for a series of bombings that killed two and injured at least four others in the Austin area used the name "Kelly Killmore" to ship two packages containing bombs via FedEx shortly after 7:30 pm on Sunday, according to law enforcement sources.
Approximately one hour later, two men were wounded after triggering a trip wire that set off another bomb Conditt had allegedly placed.
Photos obtained and reviewed by ABC News appeared to show the suspect, clad in a wig and hat and light colored gloves dropping off the packages at a FedEx location in Austin.
The two packages stayed hidden in the shipping system until one exploded on a conveyer belt at a FedEx facility in Schertz, Texas.
After that explosion, there was a rapid series of breaks in the investigation.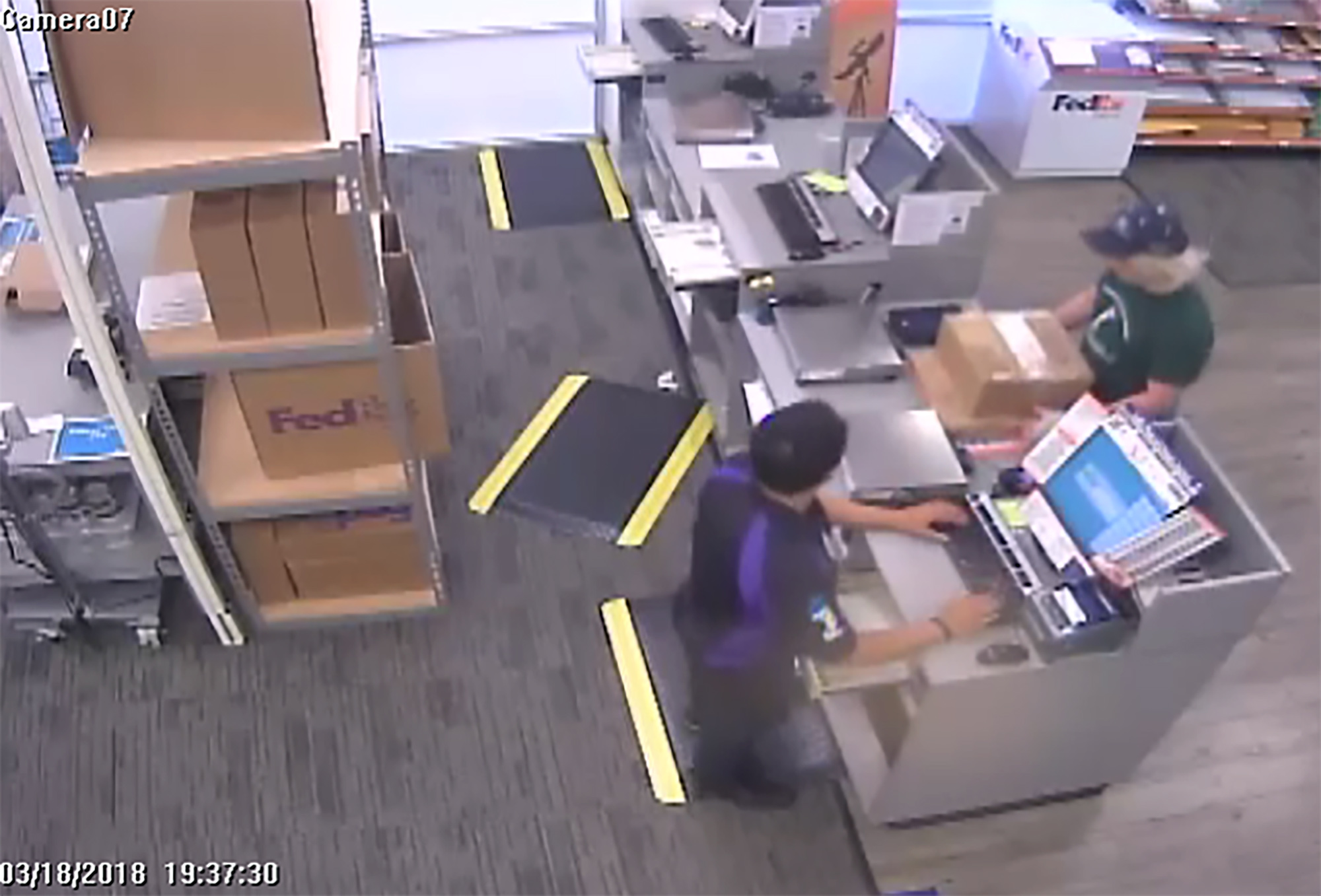 And as investigators closed in, Condit apparently took his own life by detonating a bomb after a brief pursuit by police.
Bomb technicians from the Bureau of Alcohol, Tobacco, Firearms and Explosives (ATF) had been painstakingly piecing together evidence from four separate bomb blasts, linking them through detailed forensic analysis at their laboratory. Those leads created a shopping list of sorts, items used to construct the devices, law enforcement sources tell ABC News.
"We try to identify all the components and we break it down to where the components are sold and who would have bought those and if they bought multiple components," ATF Special Agent in Charge Fred Milanowski told ABC News' Matt Gutman. "Eventually you get to suspects and tie them into other areas. The vehicle and the area, what stores they were at, was there videotape."
ATF and FBI agents, along with investigators from the Austin Police Department fanned out across the area in and around the Austin, focusing on hardware store and other retailers that could have been sources for bomb components.
The detonation at the FedEx facility accelerated the hunt for the killer. Armed with new information about the bombing, investigators quickly established a possible suspect identity.
That quickly led to a vehicle.
Up to this point, each law enforcement agency brought its specialized resources to bear – ATF brought sophisticated bomb and post-blast analysis capabilities, the FBI brought dozens of agents and its Behavioral Analysis Unit experts. By Tuesday afternoon, the investigation had turned into a manhunt.
Enter the U.S. Marshals.
Investigators had a high degree of confidence, at this point, that Conditt was their man. They established surveillance on his home and were getting ready to execute a search warrant at that location.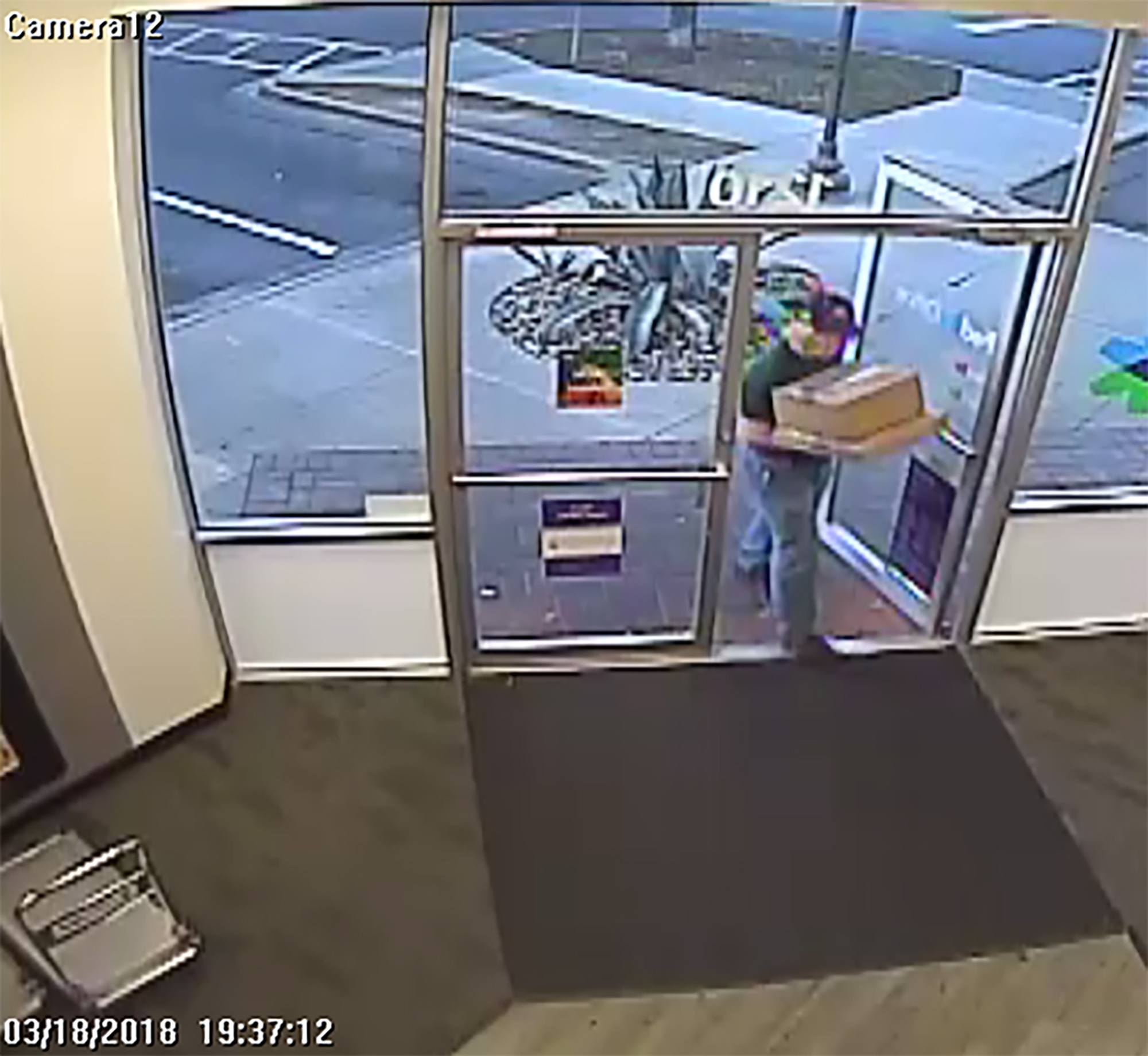 Law enforcement sources say a decision was made to delay the search until daylight, due to safety concerns.
Authorities were concerned about the potential for booby traps in light of the bombing on Sunday which was believed to have been set off by a trip wire.
Close to midnight, FBI agents developed information suggesting that Conditt was in the vicinity of a Red Roof Inn in Round Rock, Texas.
At 1:30 a.m., Wednesday, Deputy U.S. Marshals with the Lone Star Fugitive Task Force spotted the suspect's vehicle, a red Nissan Pathfinder, sitting in a parking lot at a hotel in Round Rock, Texas, north of Austin and set up surveillance, according to law enforcement sources briefed on the matter.
"We had multiple officers from both the police department and our federal partners that took up positions around the hotel awaiting the arrival of our tactical teams because we wanted to have ballistic vehicles is to attempt to take this suspect into custody as safely as possible," Austin Police Chief Brian Manley told reporters, Wednesday.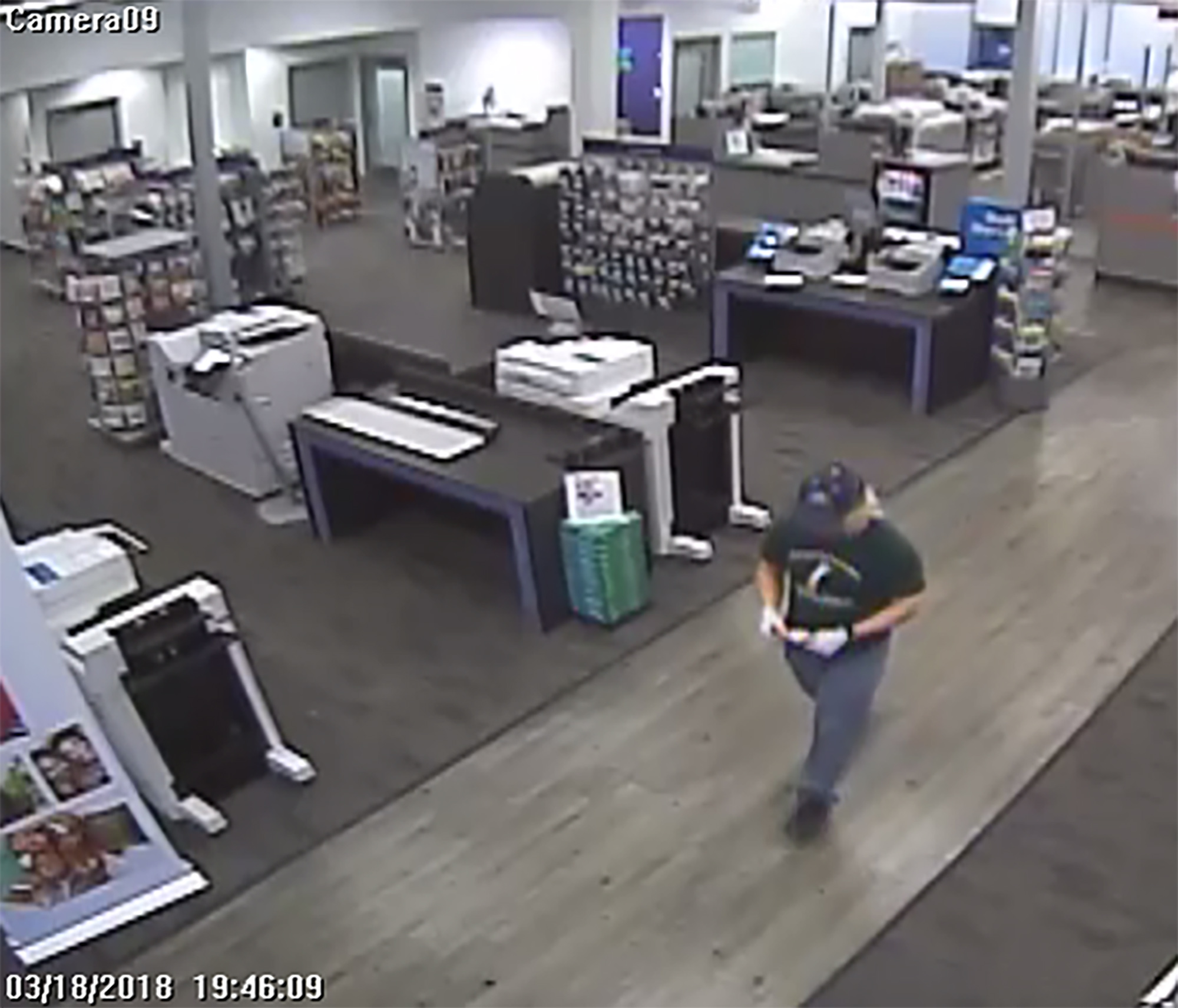 Conditt was not in the vehicle and was assumed to be in the hotel. Authorities worked quickly to set up a perimeter and assemble a SWAT team from Austin Police Department. Investigators were concerned about the possible danger associated with potential bombs and wanted armored vehicles present.
Authorities also were rushed to get search warrants for the hotel and car, sources tell ABC News.
Law enforcement sources tell ABC News at approximately 2:10 am, Conditt, exited the hotel, got into his car and drove away. Police quietly pursued.
Investigators believe a short time later, Condit spotted the surveillance and pulled over. Officers gave verbal commands which Conditt did not obey. At 2:21 am, Conditt appeared to reach down, police fired one shot and Conditt detonated a device, killing him, according to law enforcement sources briefed on the matter.
Chief Deputy U.S. Marshal Melesio Hernandez, Sr. credits the solid partnerships between state and federal law enforcement with bringing the manhunt to an end.
"That was the key in developing this case," Hernandez told ABC News.