— -- For the first time since he was fired by President Trump, James Comey will sit down with ABC News' chief anchor George Stephanopoulos for an exclusive interview that will air during a primetime "20/20" special on April 15.
The publication date of "A Higher Loyalty: Truth, Lies & Leadership" was moved up to April 17 because the FBI is "under intense scrutiny" and there was a demand for the former FBI director to weigh in on the "urgent conversation" about the bureau, said Bob Miller, president of Flatiron Books, and Publisher Amy Einhorn.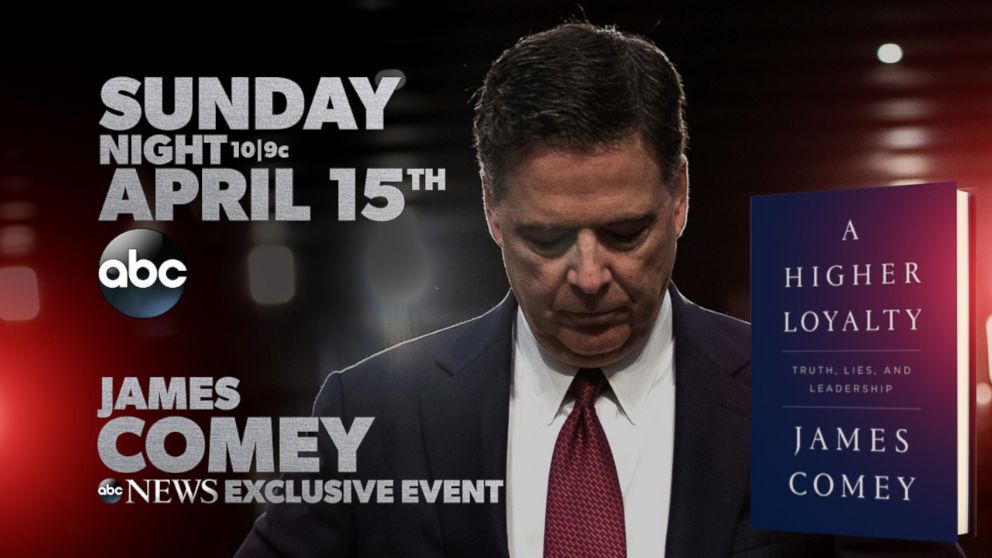 Comey's controversial firing by the President last May was initially blamed on his handling of the FBI's investigation into Hillary Clinton's private email server. However, Trump later admitted he was thinking of "this Russia thing" when Comey was fired, referring to the Russian investigation that Comey was overseeing.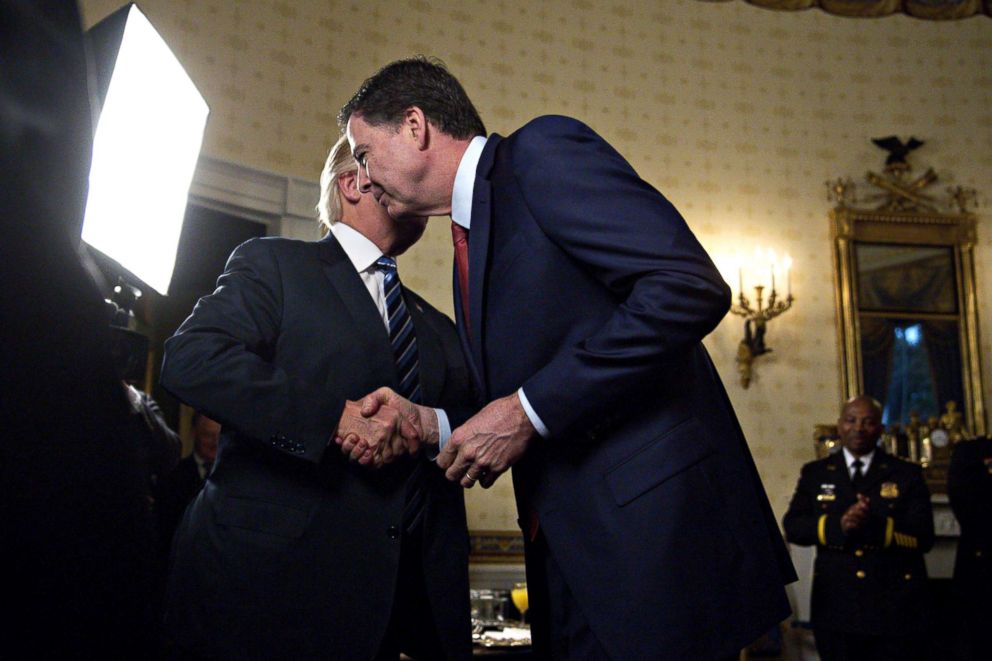 Comey, who served as director of the FBI from 2013 to 2017, has been involved in some of the most consequential cases and policies of recent history -- from prosecuting Martha Stewart and mafia kingpins to overseeing Hillary Clinton's email investigation and the alleged ties between the Trump campaign and Russia.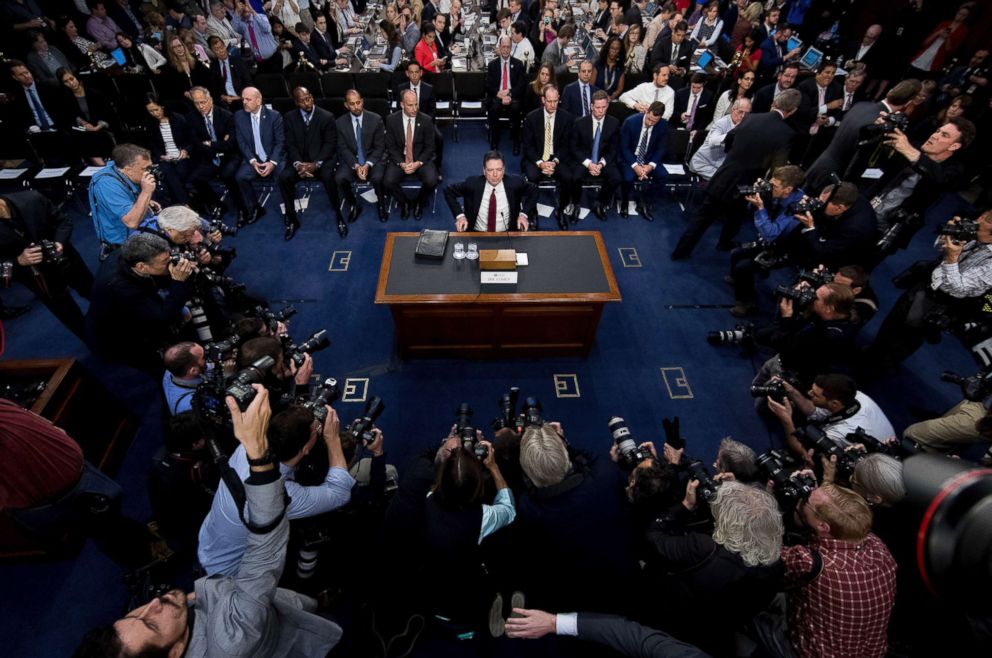 In "A Higher Loyalty," Comey shares as-yet-unheard anecdotes about some of the highest-stakes situations in the past two decades of American government -- including the 2016 presidential campaign and his ultimate firing -- and describes how his core beliefs shaped his decisions.
Last week, Comey tweeted out a picture of him taping the audiobook, with the caption, "Lordy, this time there will be a tape. Audio book almost finished."
In addition to the primetime special on April 15, excerpts from the exclusive interview with Stephanopoulos will air on all ABC News broadcasts, including Good Morning America, World News Tonight with David Muir, Nightline, and This Week with George Stephanopoulos, as well as ABC News Radio and ABCNews.com.