— -- Texas Gov. Greg Abbott told ABC News the Constitution trumps "compassion" for undocumented immigrants.
In an exclusive interview with ABC News and Fusion inside the ornate governor's mansion in Austin, Texas, Abbott, whose federal lawsuit stopped President Obama's executive action protecting millions from deportation, admitted he has no solution for what to do with the 11 million undocumented people living and working in the United States today. He said that's not his responsibility, its President Obama's.
"As the governor of Texas, I don't have the luxury of making that decision. That is the job of the United States Congress and the president," Abbott said. "And [that is] the reason why we have this lawsuit."
Undocumented immigrants, many of whom are already paying taxes and have no criminal history, were granted legal status by President Obama's executive action taken last November.
A federal judge earlier this month blocked Obama's plans to allow more undocumented immigrants brought to the U.S. as children and undocumented parents of U.S. citizens to remain in the U.S. without fear of deportation. The judge was ruling on a lawsuit filed by Abbott when he was the Texas attorney general.
That is being appealed by the Obama administration. The administration filed an emergency stay this week to allow applicants to his immigration programs to register while the lawsuit moves through the court system.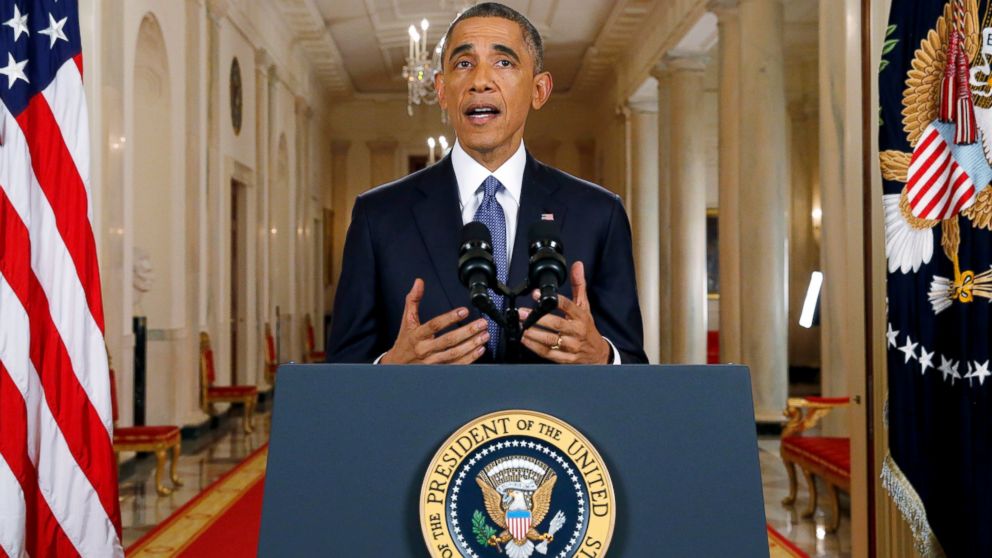 Abbott claims Obama's executive action overstepped his authority.
"What the president did here was to trample the rule of law," Abbott told ABC News. "The president is being a dictator by issuing laws in contradiction of his power under the United States Constitution."
A study this week by a pro-immigration reform group put the cost of deporting 11 million undocumented currently living in the United States at $50 billion.
Abbott told ABC News more should be spent on border security, even though the Department of Homeland Security says fewer immigrants are crossing America's southern frontier than they have since the 1970s.
Undocumented families interviewed by ABC News said they want the governor to know the issue is not about a "political battle" with the president, it's about their lives.
"I've got compassion for everyone," Abbott told ABC News in response. "But in the Constitution, it requires the president to follow the law. There's no article or Bill of Rights in the Constitution that says compassion allows the president to circumvent the rules of the Constitution. And that's exactly what the president has done."
See the full interview with Gov. Greg Abbott later on Fusion.net.