President Donald Trump on Tuesday lashed out at Peter Strzok, the FBI agent who came under scrutiny for anti-Trump texts he sent from a work phone during the 2016 presidential campaign and was recently fired.
Strzok, who was fired on Friday after serving in the FBI for 21 years said Tuesday on Twitter that he was "Stunned and humbled by the extraordinary outpouring of support already received from thousands of fellow everyday citizens taking time to fight for our country and our shared American ideals. Thank you."
On Monday, on his newly created Twitter account, Strzok posted that he was "Deeply saddened by this decision. It has been an honor to serve my country and work with the fine men and women of the FBI."
His lawyer Aitan Goelman said in a statement that Strzok's firing "departed from established precedent" especially because the deputy director's decision to terminate him went even further than the recommendation of the FBI's ethics office.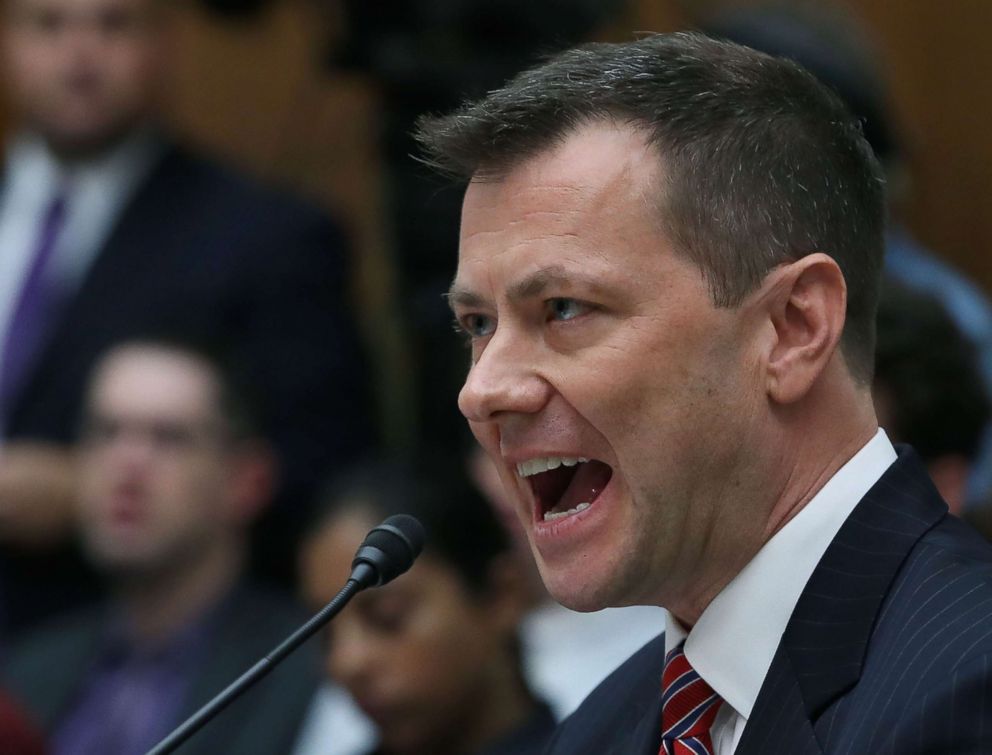 Strzok's public profile reached a tipping point in July when, during an open hearing, Republicans on the House Judiciary and Oversight committees got their first opportunity to publicly press him on a slew of anti-Trump text messages he sent in the run-up to the 2016 presidential election. At the time of those text messages, Strzok was leading the FBI's probe of Russia's meddling in the election.
Strzok also helped lead the FBI's probe of Hillary Clinton's use of a private email server, and Republicans have insisted Strzok's role in both cases raises questions over whether the probes were tainted by politics.
On Monday, Goelman said Strzok's firing "should be deeply troubling to all Americans."
"A lengthy investigation and multiple rounds of Congressional testimony failed to produce a shred of evidence that Special Agent Strzok's personal views ever affected his work," Goelman said in the statement.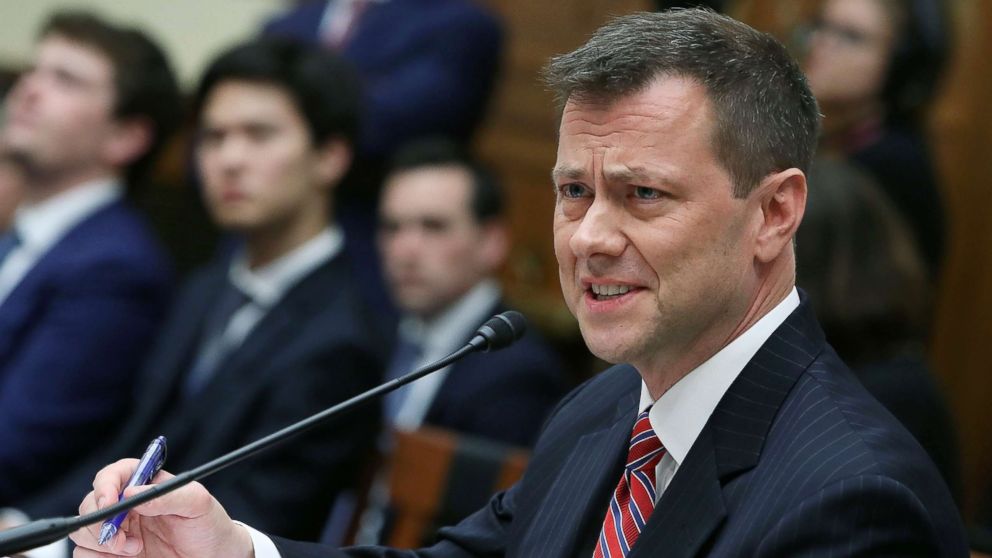 "In fact, in his decades of service, Special Agent Strzok has proved himself to be one of the country's top counterintelligence officers, leading to only one conclusion – the decision to terminate was taken in response to political pressure, and to punish Special Agent Strzok for political speech protected by the First Amendment, not on a fair and independent examination of the facts. It is a decision that produces only one winner - those who seek to harm our country and weaken our democracy," the statement said.
President Trump has publicly criticized Strzok in the past and weighed in on the news of his firing.
"Agent Peter Strzok was just fired from the FBI - finally. The list of bad players in the FBI & DOJ gets longer & longer. Based on the fact that Strzok was in charge of the Witch Hunt, will it be dropped? It is a total Hoax. No Collusion, No Obstruction - I just fight back!" he wrote in the first of two tweets Monday.
"Just fired Agent Strzok, formerly of the FBI, was in charge of the Crooked Hillary Clinton sham investigation. It was a total fraud on the American public and should be properly redone!" Trump wrote in the second tweet.
During his testimony to the House panel last month, Strzok told chairman Bob Goodlatte, R-Virginia: "I can assure, Mr. Chairman, at no time, in any of these texts, did those personal beliefs ever enter into the realm of any action I took."
"This isn't just me sitting here telling you – you don't have to take my word for it," Strzok continued. "At every step, at every investigative decision, there were multiple layers of people above me -- assistant director, executive assistant director, deputy director, and the director – and multiple layers of people below me ... all of whom were involved in all of these decisions. They would not tolerate any improper behavior in me any more than I would tolerate it in them. that is who we are as the FBI. And the suggestion that I in some dark chamber somewhere in the FBI would somehow cast aside all of these procedures, all of these safeguards, and somehow be able to do this, is astounding to me. It simply couldn't happen. And the proposition that that is going on, that it might occur in the FBI, deeply corrodes what the FBI is in American society, the effectiveness of their mission, and it is deeply destructive."
After news of Strzok's firing on Monday, Goodlatte's son took to Twitter to praise Strzok as a "patriot" and condemn his father's behavior.
"I'm deeply embarrassed that Peter Strzok's career was ruined by my father's political grandstanding," Bobby Goodlatte wrote. "That committee hearing was a low point for Congress."
The FBI declined to comment to ABC News on Strzok's firing.