The Obama administration is primed to begin enforcing the first nationwide tobacco restrictions, broad new rules that, in just a few weeks, will make once-common marketing practices a federal offense.
The Food and Drug Administration's regulations will, for the first time, impose a uniform nationwide ban on the sale of cigarettes to children under 18 and will require an ID check for sales. Also off limits will be free samples, advertising near schools, tobacco company logos on clothing and sponsorship of sports or entertainment events.
At a news conference today, Health and Human Services Secretary Kathleen Sebelius called her department's action a "historic" move that will cut youth smoking.
"Every day, nearly 4,000 kids under the age of 18 try their first cigarette," Sebelius said, "and a thousand of those young people become daily smokers. Part of the reason is that, despite a ban on direct marketing to young Americans, tobacco companies have still found ways to reach out to them."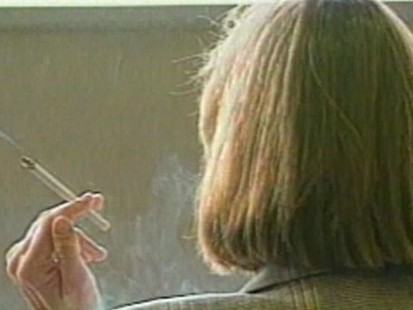 The tobacco industry has been fighting this action for more than a decade. The FDA originally proposed the restrictions back in 1996 but tobacco companies fought all the way to the Supreme Court, arguing the agency had never been given the authority to regulate tobacco. The high court agreed.
So last year, Congress enacted a bill to grant the FDA that authority and President Obama signed it into law in June.
The new law of the land for tobacco kicks in June 22 and federal officials warn it will be enforced.
Meanwhile, the tobacco industry continues fighting the rules in the court, this time as a violation of free speech rights. Earlier this year, a U.S. District Court judge in Kentucky upheld most of the new regulations but rejected a rule that mandates that all tobacco advertisements be displayed in black and white, not color.
Some states already have banned many of these sales and marketing practices. And some tobacco companies negotiated to curb their own activities as part of a 1998 agreement to settle a lawsuit brought by states. But these new rules will be the first to apply to all tobacco companies in every state.
Matthew Myers, president of the Campaign for Tobacco Free Kids, said tobacco industry efforts to reach children, despite those various regulations, made clear the need for nationwide standards.
The key, Myers said, is whether the FDA effectively implements the law.
Dr. Howard Koh, who serves under Sebelius as assistant secretary of health, said FDA agents will start to inspect stores but largely will give money to states so they can handle most of the watchdog activities. Koh said violations of the rules could result in everything from warning letters to fines – "even criminal penalties, of course depending on the severity of the infraction."
Advocates for stricter tobacco regulations say standardizing the rules across the nation is critical because, they argue, tobacco companies are still finding ways to get children hooked on smoking.
Earlier this week, for example, an article published in the journal Pediatrics concluded R.J. Reynolds' bright pink marketing campaign for Camel No. 9 cigarettes became a big hit with teenage girls. The marketing campaign also featured free giveaways like lip balm and jewelry.
Offering such gifts as a reward for buying cigarettes also will be prohibited by the new FDA rules.