— -- Teen survivors of the shooting massacre at a Florida high school this week were among the speakers at a rally for firearm-safety legislation that drew a passionate, sign-waving crowd of hundreds of gun control supporters in Fort Lauderdale.
Emma Gonzalez, a student at Marjory Stoneman Douglas High School where 17 students and staff were killed Wednesday, wiped tears as she urged the audience at the Saturday rally to fight for firearms restrictions to help prevent further mass shootings.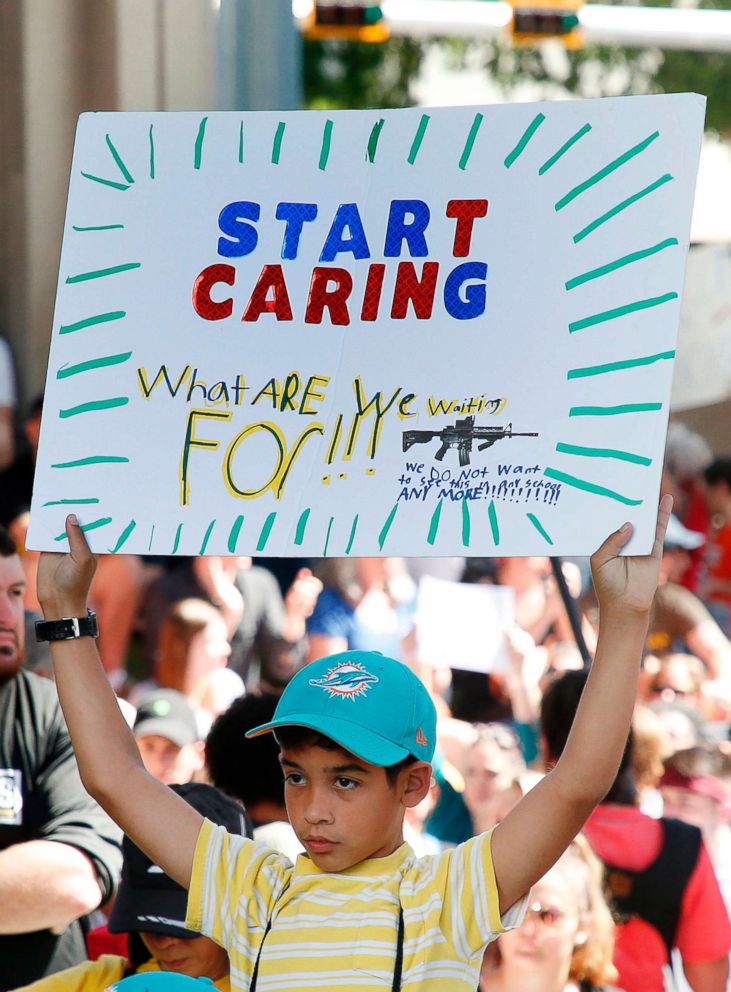 After Gonzalez slammed politicians who accept contributions from the NRA, saying they should be ashamed, the crowd began loudly chanting, "Shame on you! Shame on you!"
The student said she and her classmates in AP classes at the high school often debated gun control and were discussing it even as the shooting broke out Wednesday.
But she like other students who spoke at the rally said the time for talk is over and now elected officials must take action or the public will.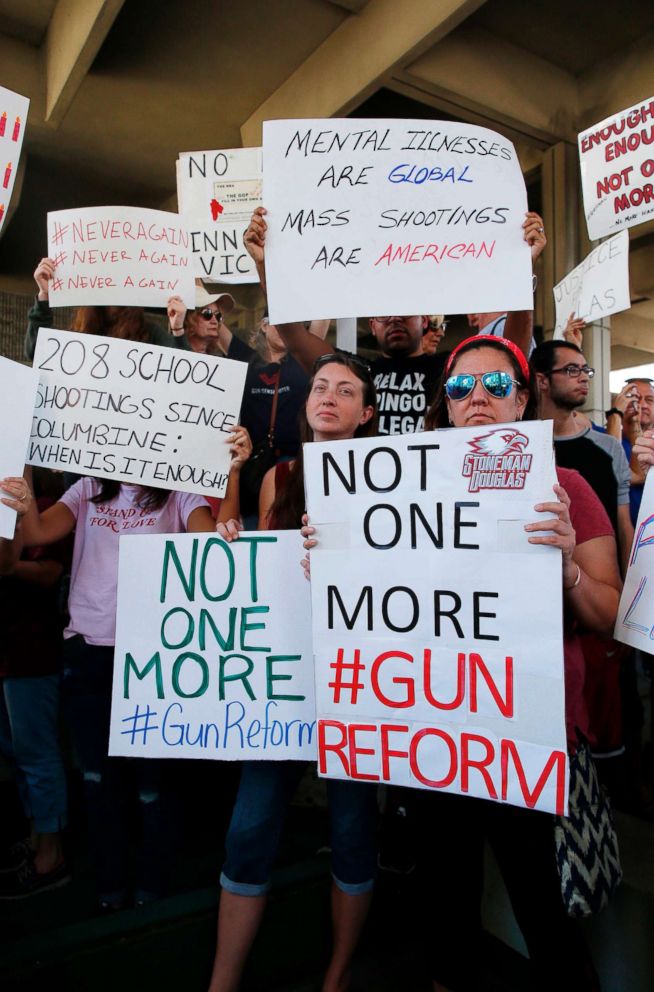 "If all our government and president can do is send thoughts and prayers then it's time for victims to be the change we need to be," Gonzalez said.
Another student from the high school, David Hogg, urged the crowd: "Get out there and vote."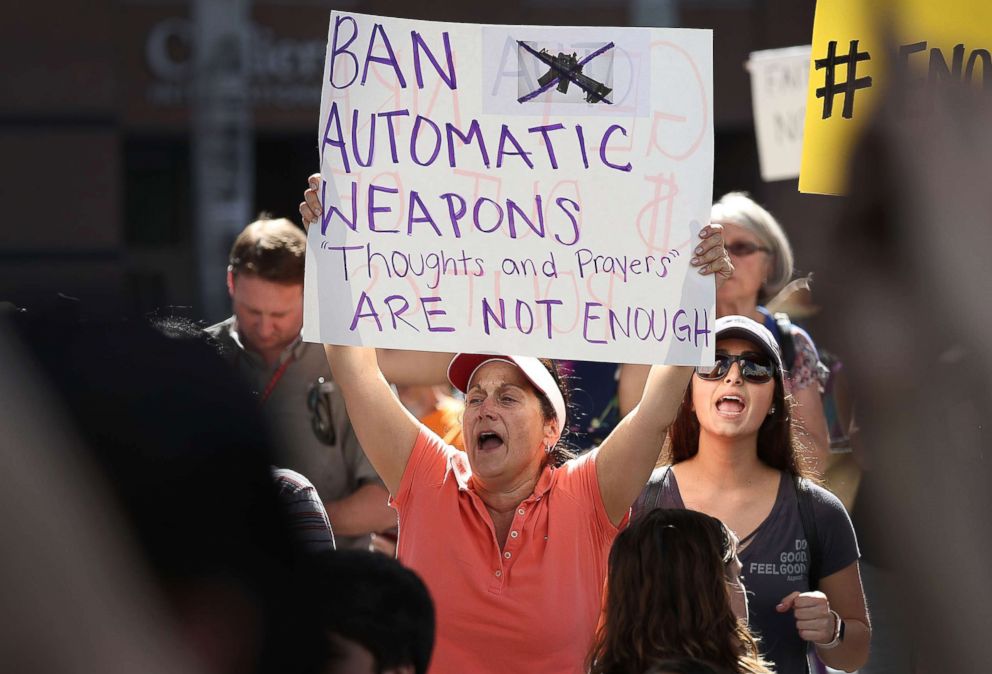 Even beyond voting, Hogg said, "Run for office.'
The rally at the federal courthouse in Fort Lauderdale was sponsored by gun-control advocacy groups such as Moms Demand Action as well as other organizations including the PTA, the League of Women Voters, Women's March Florida and the Broward Teachers Union.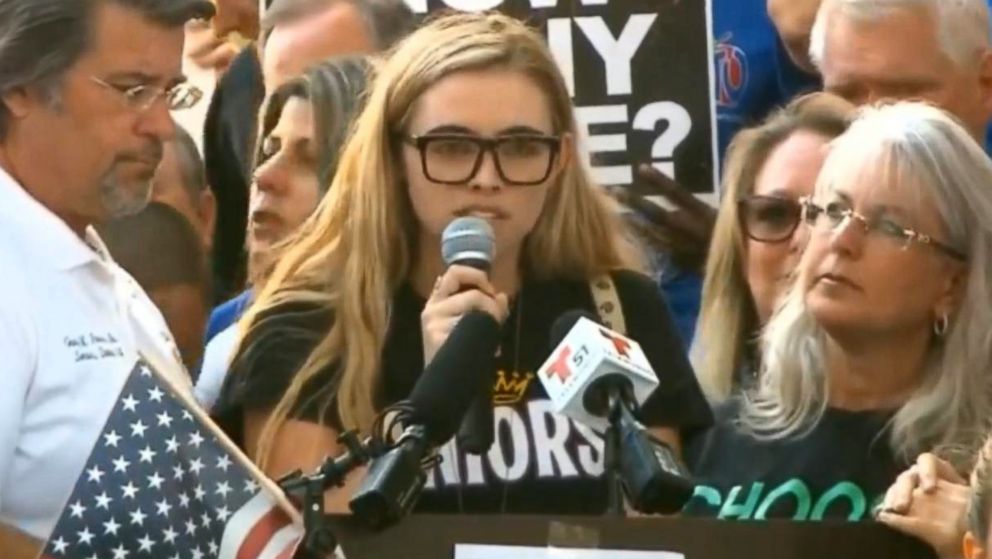 Delaney Tarr, a classmate of Hogg and Gonzalez, told the rapt audience that the gun laws that allegedly allowed 19-year-old suspect Nikolas Cruz to buy an AR-15 rifle make no sense.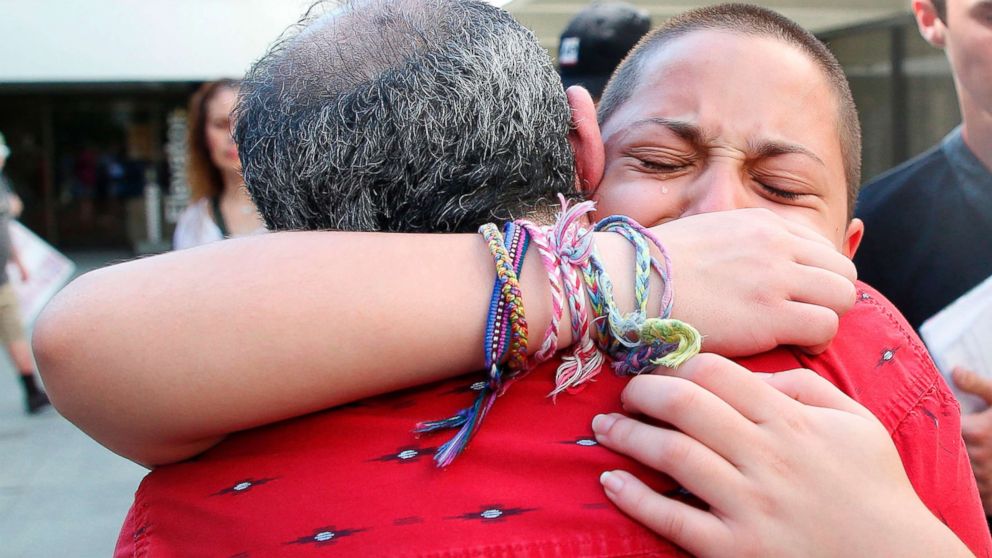 "Because of these gun laws, people I love have died," Tarr said. "Where's the common sense in that? People are dying every day."