Rep. Adam Schiff, the Democrat leading the House impeachment effort, said Wednesday that any efforts by President Donald Trump and his administration to interfere with their investigation "will be considered as evidence of obstruction of justice."
"We're not fooling around here," Schiff said, at a joint news conference with House Speaker Nancy Pelosi. "We don't want this to drag on for months and months, which appears to be the administration's strategy."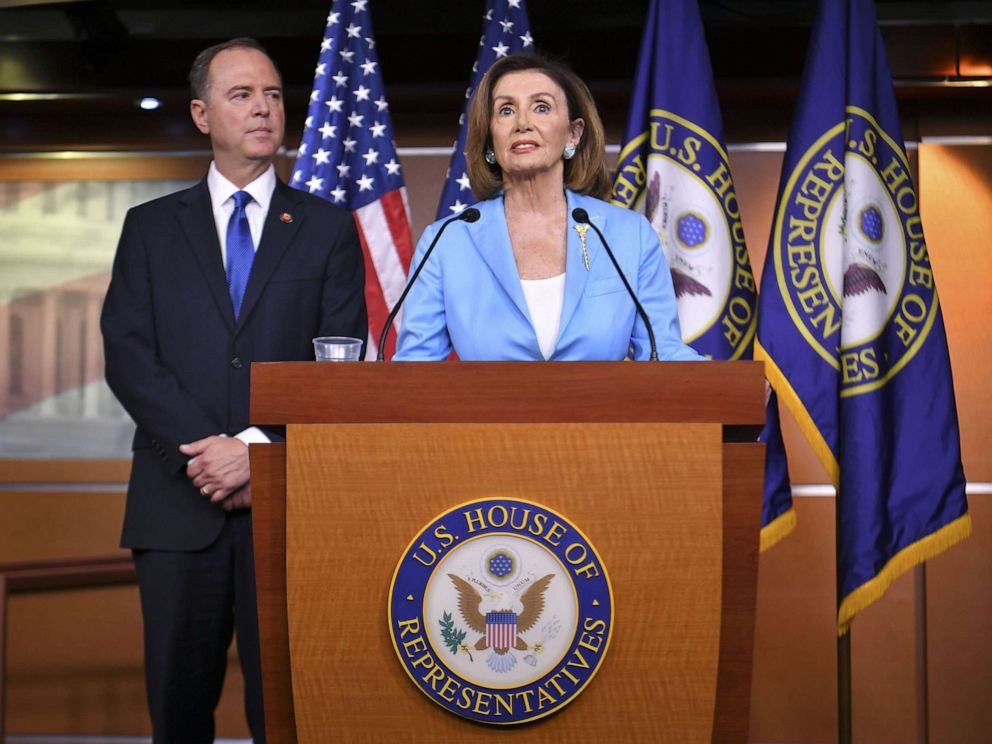 "We take this as a very sad time for our country," Pelosi, D-Calif., said.
Schiff said he was "deeply concerned" about Secretary of State Mike Pompeo's effort to block department officials from testifying and said obstruction efforts could be included in articles of impeachment.
"Any action like that that forces us to litigate or have to consider litigation will be considered further evidence of obstruction of justice," Schiff said. "We'll have to decide whether to litigate or how to litigate."
When asked about President Trump's threatening tweets about the whistleblower, Schiff told ABC's Kyra Phillips that "the whistleblower has the right to remain anonymous."
"This is a blatant effort to intimidate witnesses, it is an incitement of violence," Schiff, D-Calif., said.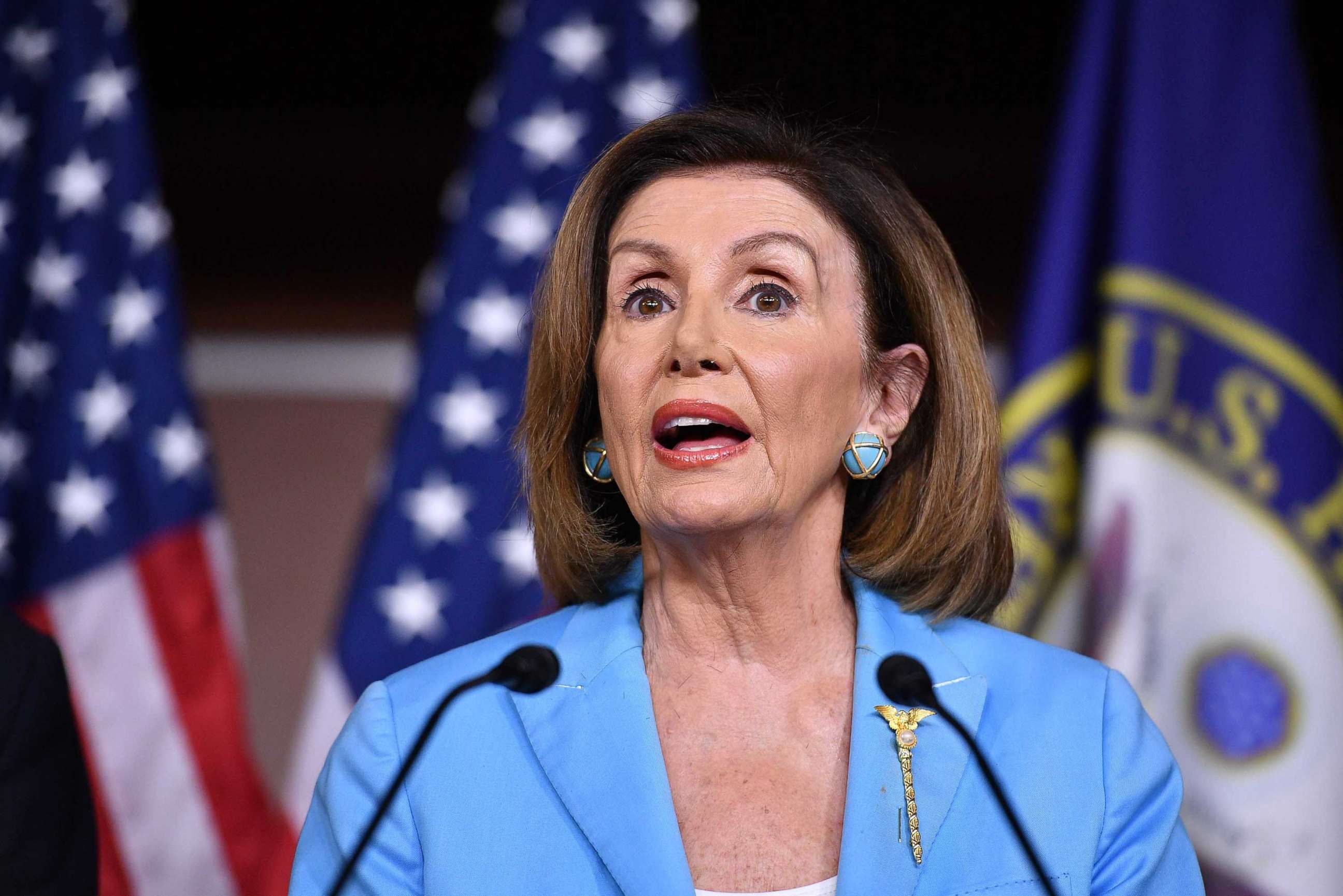 "The president probably doesn't realize how dangerous his statements are," Pelosi said.
"We will treat the president with fairness she said," adding that the House effort would be "worthy of the Constitution of the United States."
She said a full House floor vote on impeachment was not a requirement to proceed, saying that some republicans were "very nervous" about that possibility.
At about the same time, House Oversight Chairman Elijah Cummings, D-Md., along with Schiff and House Foreign Affairs Committee Chairman, D-N.Y., put the White House on notice that they had drafted subpoenas to compel the production of documents related to the president's Ukraine phone call and related matters.