Stacey Abrams, who made history earlier this year as the first African-American and the first woman to be a major party's nominee for governor of Georgia, appeared on The View on Tuesday morning to discuss her concerns over potential voter disenfranchisement in the state.
"The best way to win is to overwhelm the system with our democracy," Abrams said Tuesday morning adding of her opponent: "I don't question his heart, I do question the results. We know he has disproportionately purged voters of color, stopped voters of color, arrested voters of color. Regardless of his intent, the result is that racial bias has been injected into our system, and that undermines confidence."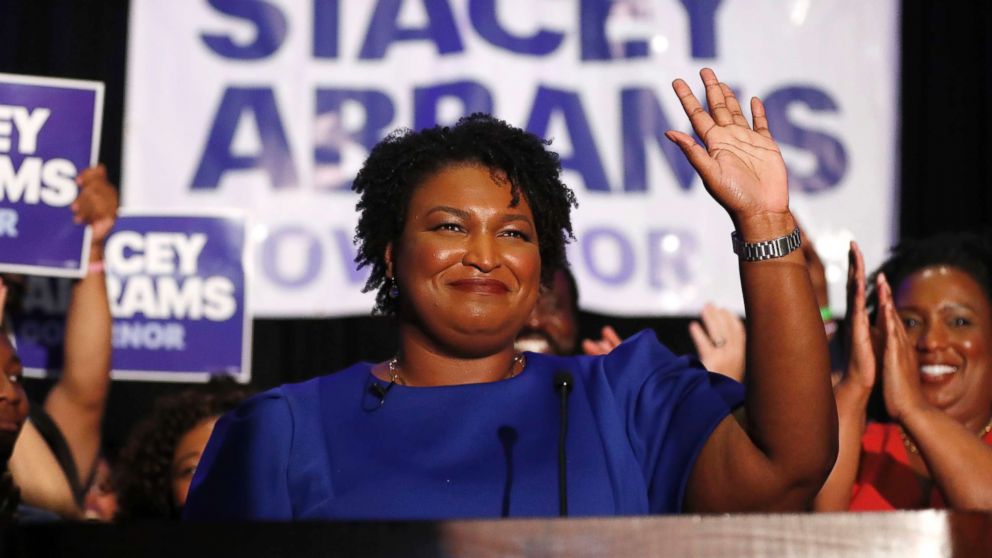 Her appearance on the show, just seven days before one of the most controversial races this year comes to a close, highlighted ongoing worries among some voters that Abrams' opponent Brian Kemp, the Republican Secretary of State, should recuse himself from any potential recount. He has vehemently denied allegations of voter suppression during a gubernatorial debate, calling it "a farce."
Kemp, a Trump-backed candidate has pushed stronger voter identification laws, and has faced criticism over the more than 53,000 voter applications that were put on hold due to the state's restrictive "exact match" laws – regulations which require voters' information on the rolls exactly match their government-issued identification.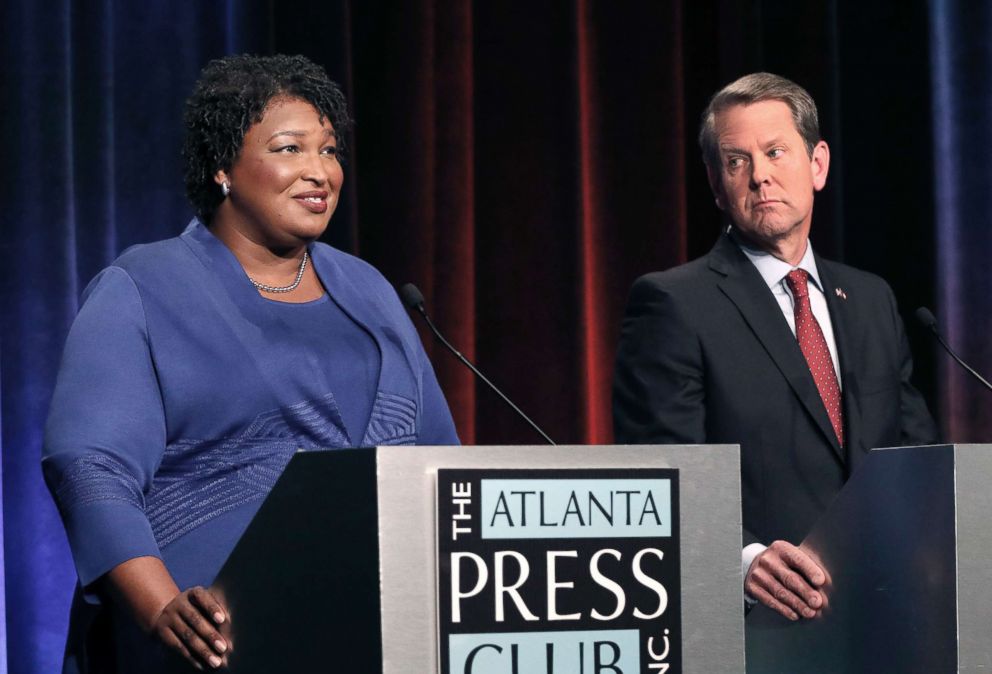 A coalition of civil rights groups has sued over the law which they say disenfranchises minority voters.
Some 80 percent of the recently stalled batch of applications are from blacks, Latinos, and Asian-Americans, according to the plaintiffs in the suit. The Associated Press first reported about the stymied applications.
"Unfortunately my opponent has been at this for several years," Abrams said on The View. "We sued in 2016 and a federal judge found he illegally canceled 43,000 voters using the exact same system."
"That undermines the public trust in our democracy. He is both the player and the umpire," Abrams said.
For Abrams who told supporters during her primary victory speech in May that "hard work is in her bones", there is a direct connection between empowering communities of color and her own quest to the governor's mansion. A key point of Abrams's campaign has been to increase the voter turnout among those of color.
She is one of six children whose parents moved from Mississippi to Georgia during her childhood.
"I grew up the second of six children in a family where we struggled to stay above the poverty line, but we never struggled to know what was right or to believe in our possibilities...Hard work is in my bones," she said.
Abrams, 44, is a graduate of Yale Law School who has written romance novels under the pseudonym Selena Montgomery.
She moved up the political totem pole in Georgia to become the minority leader in the Georgia House and spearheaded the New Georgia Project, with a goal of registering voters that could make the difference in the close margin of the race.
Abrams has received the endorsement of both Hillary Clinton and Bernie Sanders but still must win over a deep-red state that hasn't elected a Democrat for the governorship in two decades.
She's also slammed Republicans in the state for blocking the expansion of Medicare.
"Republican leaders have failed these folks. By being too mean and too cheap to expand Medicaid, by jeopardizing our rural hospitals for political gain, they've put millions of Georgia families at risk. We can do better than that," Abrams said in her primary victory speech.
ABC partner FiveThirtyEight forecasts Kemp taking the race with just under a one-point lead.