Treasury Secretary Steven Mnuchin warned unemployment could hit 20% without action: Sources
The White House and Senate GOP are discussing a $1 trillion stimulus package.
President Donald Trump on Tuesday predicted "we're going to win" what he called a "war" against the coronavirus as he briefed the nation one day after recommending new, stricter nationwide guidelines that prompted much of America to shut down in an effort to slow the spread of the disease.
"If we do this right our country -- and the world frankly -- but our country but can be rolling again pretty quickly, pretty quickly. We have to fight that invisible enemy that I guess is unknown but we're getting to know it a lot better, he said.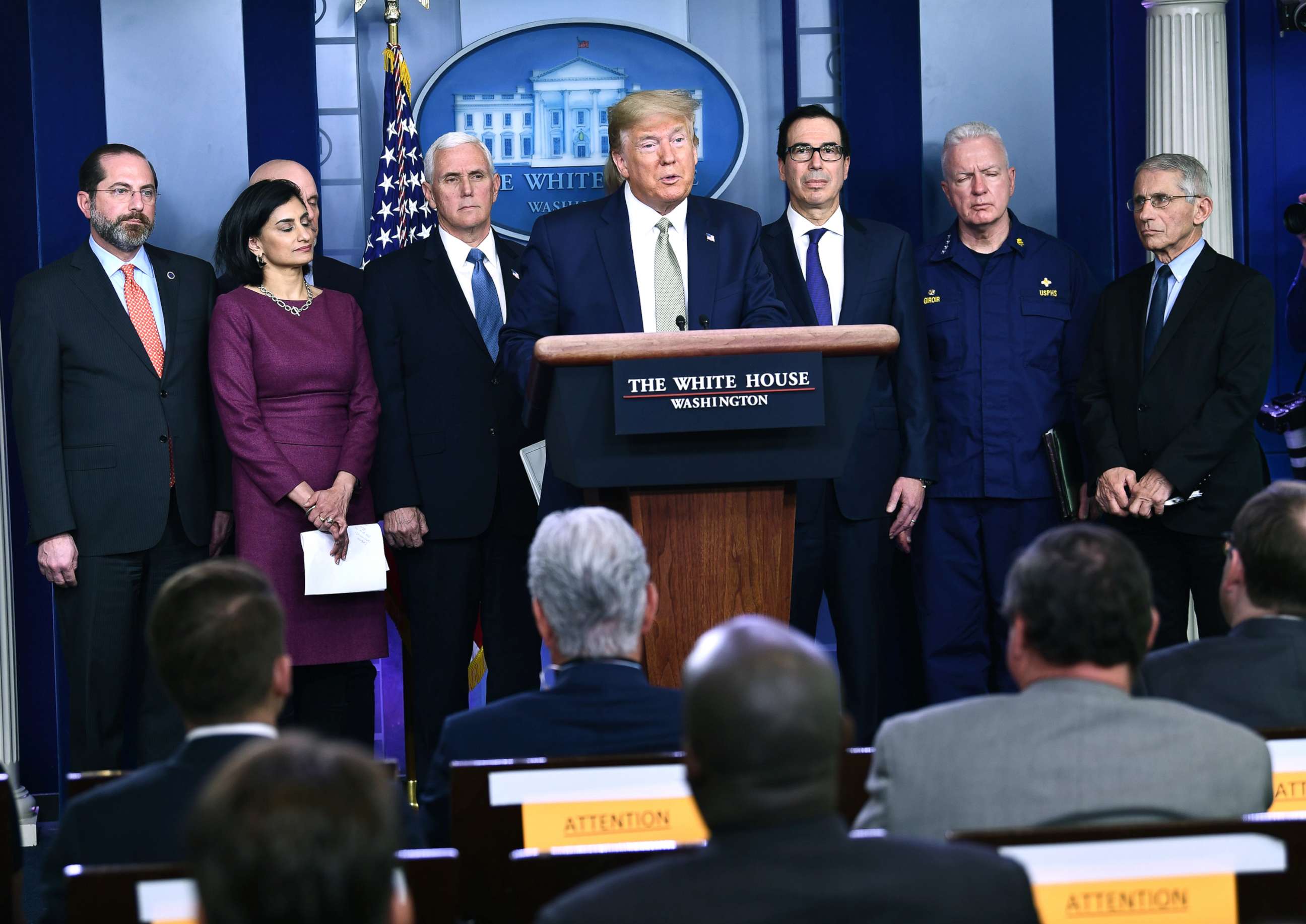 "At my direction, [Treasury] Secretary Mnuchin is meeting today with senators on additional stimulus packages," Trump said, adding that the administration is looking at a range of relief from help for the airline industry to loans for small businesses to financial flexibility for fast food workers.
In the most dramatic move to help average American workers, Mnuchin announced that the administration is looking at sending checks directly to households that are hurting – possibly within the next two weeks, supporting an idea that began in Congress.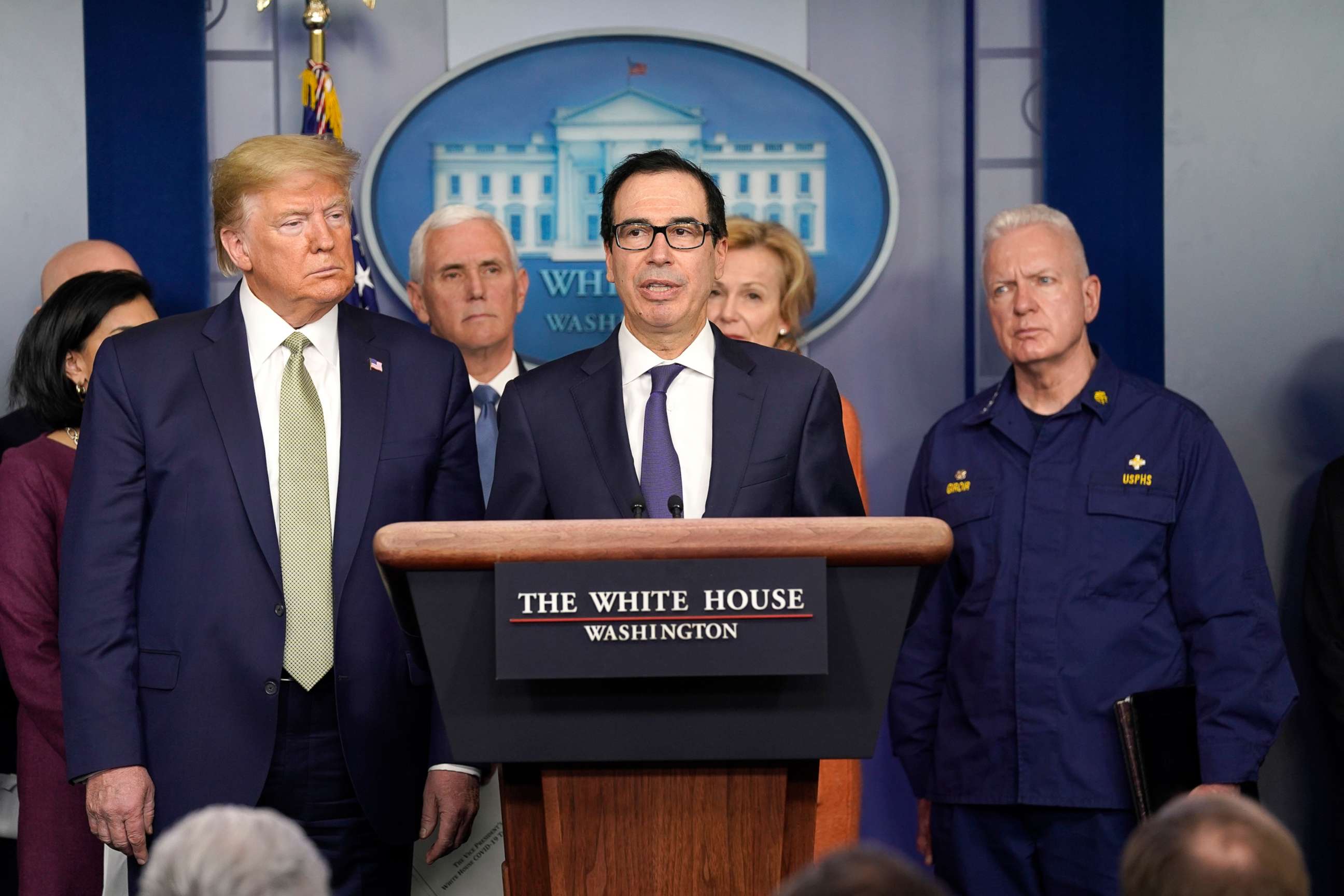 "We are looking at sending checks to Americans immediately. What we heard from hardworking Americans, many companies are now shut down whether bars or restaurants, Americans need cash now and the president wants to get [them] cash now. I mean now in the next two weeks," Mnuchin said. "We want to make sure Americans get money in their pockets quickly," he said, adding that more details would be revealed later today.
"I think we'll do something to get money to them as quickly as possible," Trump said.
Asked for a timeline for how quickly this could come together, Mnuchin said, "The president has instructed me, we have to do this now. This is now."
"We're going big," Trump added.
Americans can expect the first checks of "at least $1,000" to go out by the end of April, if Congress approves the proposal the White House pitched to Senate Republicans, a senior administration official told ABC News Tuesday evening. The official said the size of the check would depend "on where we set the income cap for eligibility."
A second check would go out two months later -- if the national emergency continued.
Tune into ABC News Live at 1 p.m. EDT every weekday for the latest news, context and analysis on the novel coronavirus, with the full ABC News team where we will try to answer your questions about the virus.
Here are Tuesday's most significant developments in Washington: