— -- The pilot of a small helicopter that landed on the West Front lawn of the U.S. Capitol Building was arrested today, nearly a year and a half after his plot to land an aircraft near the Capitol or White House was investigated by the Secret Service.
U.S. Capitol Police said charges against Doug Hughes, a 61-year-old Postal Service worker from Ruskin, Florida, were pending under Title 49 of the U.S. Code, which deals with transportation.
Hughes flew a gyrocopter, which he described in an interview with the Tampa Bay Times as a "flying bicycle," onto the Capitol lawn on Wednesday afternoon. Law enforcement sources said he wanted to draw attention to the issue of campaign finance reform.
"I have got a plane, a gyro-plane, and I'm going to fly it. I'm going to violate the no-fly zone, non-violently," Hughes said in a video posted on the Tampa Bay Times website today. "I'm going to land on the Capitol Mall."
The FAA said in a statement that Hughes was not authorized to enter restricted airspace.
Hughes had been contemplating his plot for more than two years, according to the newspaper.
"No sane person would do what I'm doing," Hughes reportedly told the newspaper.
As Hughes and the gyrocopter approached, a call went out over the Capitol Police radio that a something was landing on the west front of the Capitol, a law enforcement source told ABC News.
This call was followed by an urgent request to get as many long guns as possible to cover the aircraft, the source said. Capital Police carry M-4 rifles routinely on patrol. Within seconds, officers converged on the west front with guns drawn, ready to take a shot.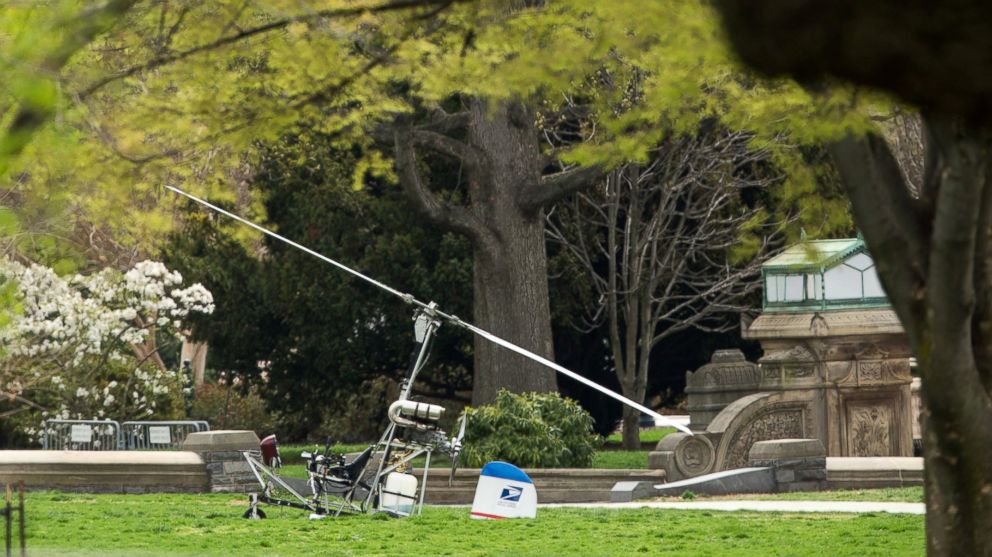 Officers reported that they saw the pilot holding a wire. There was immediate concern about whether it was some kind of detonator. It turned out to be the aircraft's flight control, the source said.
The Secret Service first learned of Hughes' plot in October 2013 when a friend called about his plan, said spokesman Brian Leary.
Leary said the Secret Service said it conducted a "complete and thorough investigation" after interviewing Hughes. The agent that interviewed him deemed him not dangerous at that time, according to several law enforcement sources.
Leary said the Secret Service was not alerted today to Hughes' intention of executing his plan to land on the Capitol's lawn. Law enforcement sources said he flew from Cumberland Township in Pennsylvania, a little more than 50 miles from Washington, D.C.
Ben Montgomery, the Times reporter who first reported Hughes' bizarre plot, says the mailman-turned pilot planned to fly through restricted airspace to deliver 535 letters, one to each member of Congress, protesting campaign finance laws.
"He pulled it off, he did exactly what he said he was going to do," Montgomery told ABC News. "Honestly, I didn't think he'd make it anywhere close to here."
"This is a guy who thought for two and a half years about doing an act of civil disobedience -- I'm glad he wasn't hurt," the reporter said. "He was hoping not to die, but he knew he'd get arrested."
According to a White House official, President Obama, who was in North Carolina today, had been briefed.
ABC News' Jim Avila, Pierre Thomas, Martha Raddatz, Karen Travers, Jack Date, Mike Levine, Justin Fishel, Josh Margolin, George Sanchez, Dennis Powell and Serena Marshall contributed to this report.