— -- It's hard to imagine a time when Hillary Clinton wasn't a household name.
The former first lady, U.S. senator and secretary of state's path to prominence began nearly half a century ago and was aided by a series of fortuitous events as well as her own ambition.
Now, at the height of her global recognition, Clinton is the first female major-party presidential nominee and a week away from the presidential election with the possibility of making history as the first female president of the United States. But how did the young girl from the Chicago suburbs become the woman she is today?
From her role as one-half of a political power couple to her years defending herself amid scandal, here are fourteen defining moments that have shaped Clinton's life:
1. Into The Spotlight -- 1969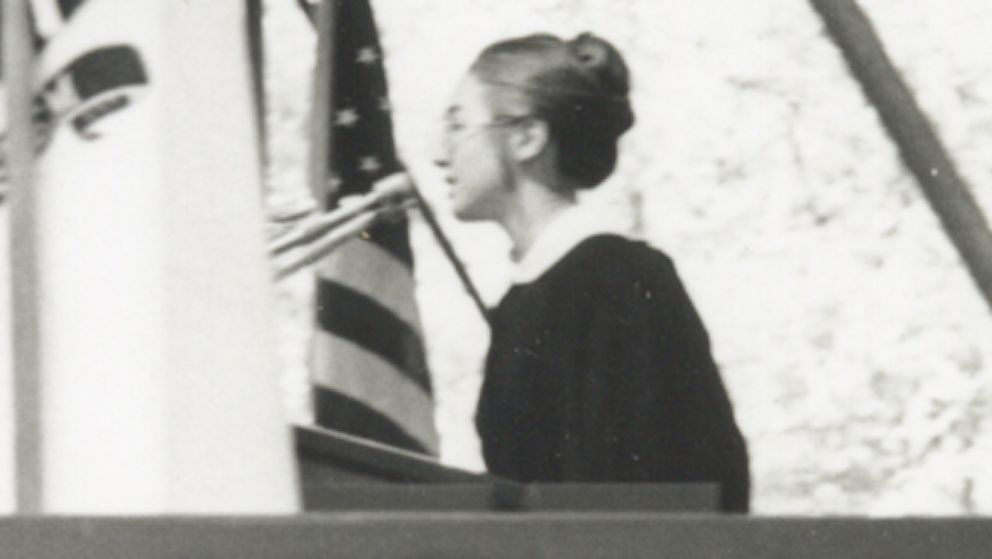 In May 1969, 21-year-old Hillary Rodham was chosen to deliver the commencement address to her graduating class at Wellesley College. A spur-of-the-moment decision to forgo her prepared remarks gave way to an impromptu, fiery speech that challenged the pro-war, Republican U.S. senator who had just addressed her fellow graduates.
"For too long our leaders have used politics as the art of making what appears to be impossible, possible." – Hillary Rodham
Word spread about the young woman who stood up so publicly to a politician. In modern-day terms, her speech went "viral."
The next month, Clinton was featured, along with four other college speakers from across the country, in a June 1969 issue of Life magazine, in an article titled: "The Class of '69.'" And by the time Clinton arrived for her first year at Yale Law School that fall, she was already a recognizable face to many of her new peers – even, perhaps, to a totally unknown young man, named Bill Clinton.
2. The Tag-Team Forms -- 1975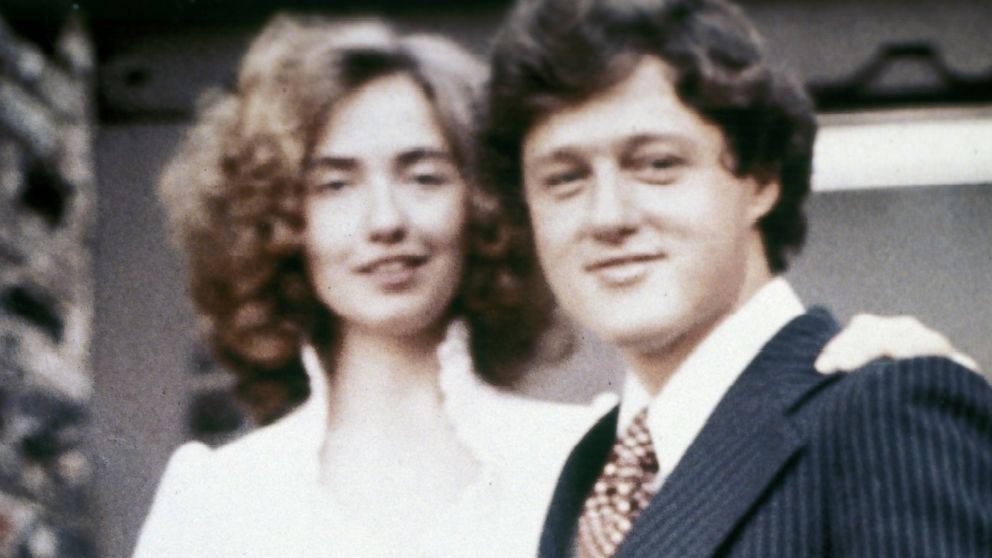 On October 11, 1975, in a simple ceremony in their small home in Fayetteville, Arkansas, Hillary Rodham married Bill Clinton -- and the ambitions of two joined forces as one.
Four years earlier, they met at Yale Law School, and with their shared passion for deep conversation and current affairs, clicked instantly.
After law school, despite the disapproval from her feminist friends, Hillary Rodham left behind a job in Washington, DC, packed her bags, and moved to Arkansas to join Bill. It was there that the couple laid the groundwork for their future, and their unparalleled political partnership took form.
3. Two Becomes Three -- 1980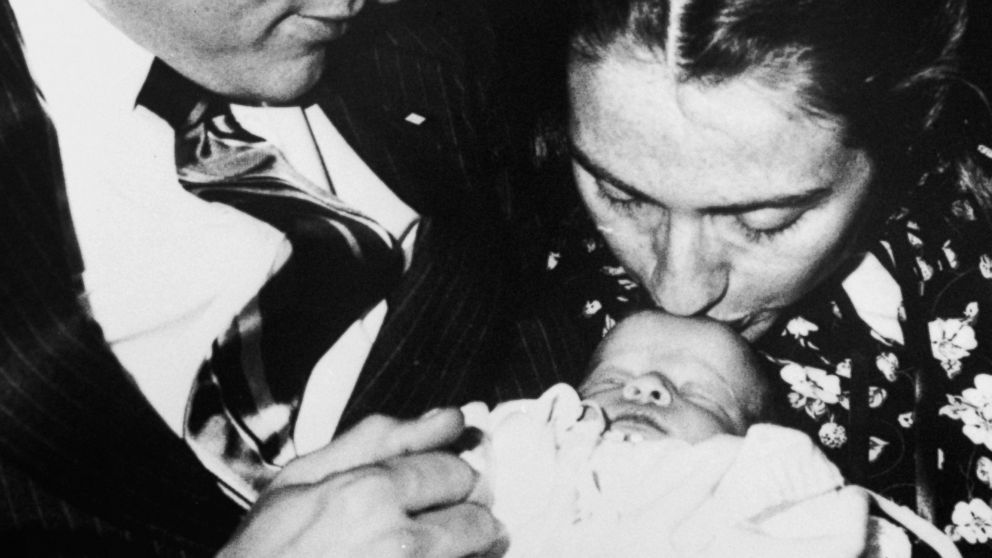 Five years later, on February 27, 1980, during Bill Clinton's first term as governor of Arkansas, Hillary Clinton gave birth to the couple's first and only child, Chelsea Victoria Clinton.
Growing up, Chelsea was kept largely out of the spotlight. But as an adult, she eventually took on a more prominent position in public life.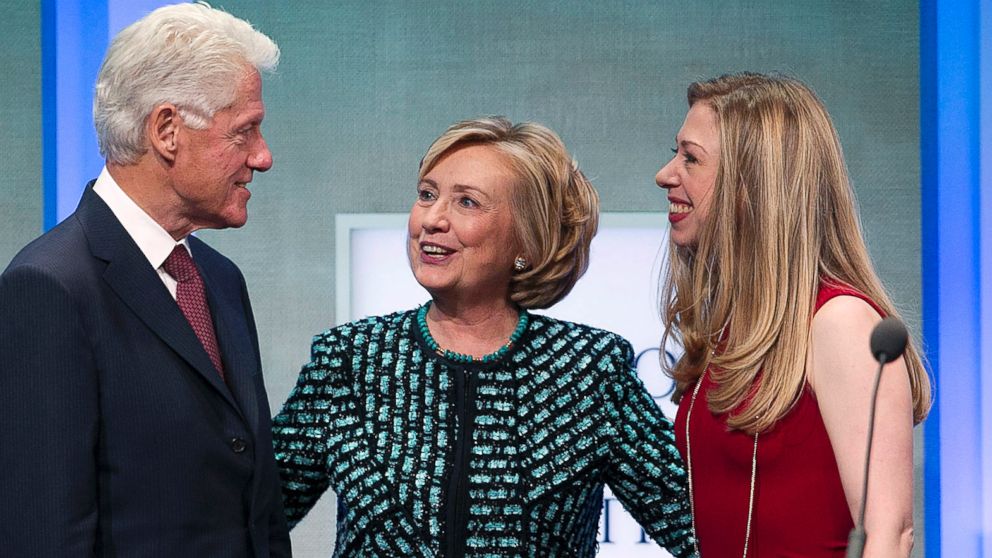 Chelsea now has a young daughter of her own and currently serves as the Vice Chair of the family's foundation, and has since become an equal partner and player in the Clinton family brand.
4. Taking the Stage -- 1993
Just one week on the job as First Lady of the United States and Hillary Clinton was tasked with a major effort: To overhaul the national healthcare system.
In was an unprecedented move for a president to appoint his wife to such a critical effort, but Hillary Clinton had no intentions of sitting on the sidelines and took on the assignment with gusto.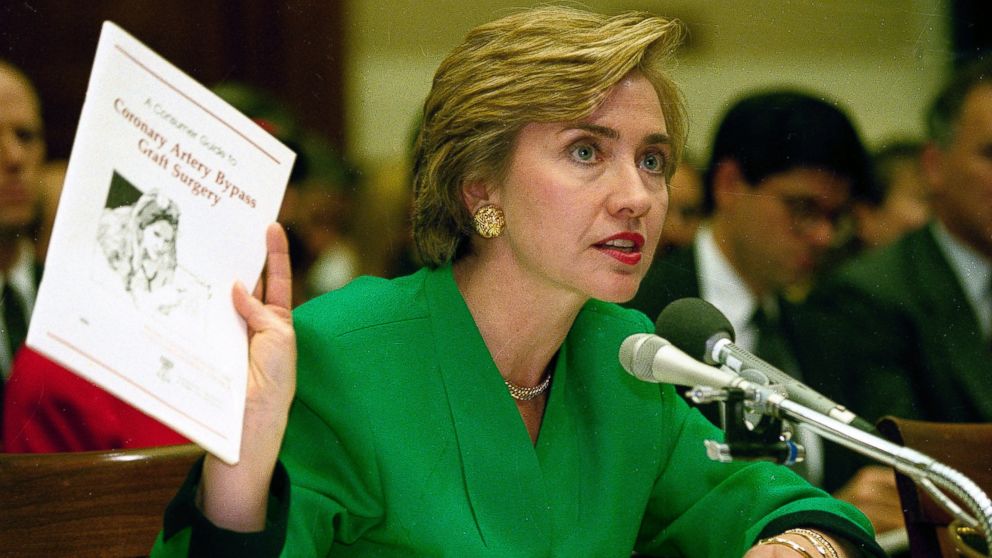 Ultimately, Hillary Clinton failed to garner enough support for her plan, known colloquially as "Hillarycare," and a year later the administration abandoned the project.
While the First Lady took a hit in her national approval rating because of it, her work on the initiative raised her profile, and also sent a message: She could -- and would -- take on policy-making roles, too.
5. The Beijing Speech -- 1995
On September 5, 1995, Hillary Clinton delivered a groundbreaking speech on women's rights at the Fourth World Conference on Women in Beijing, China. It was there, on that day, that she so famously proclaimed, "If there is one message that echoes forth from this conference, let it be that human rights are women's rights and women's rights are human rights, once and for all."
"Human rights are women's rights and women's rights are human rights." - Hillary Clinton
In a news report from that day, the New York Times lauded the First Lady for "speaking more forcefully on human rights than any American dignitary has on Chinese soil." It was a trailblazing moment for Hillary Clinton. Ever since, Clinton has been one of the most vocal, dedicated advocates for women and girls around the world.
6. Standing by Her Man -- 1998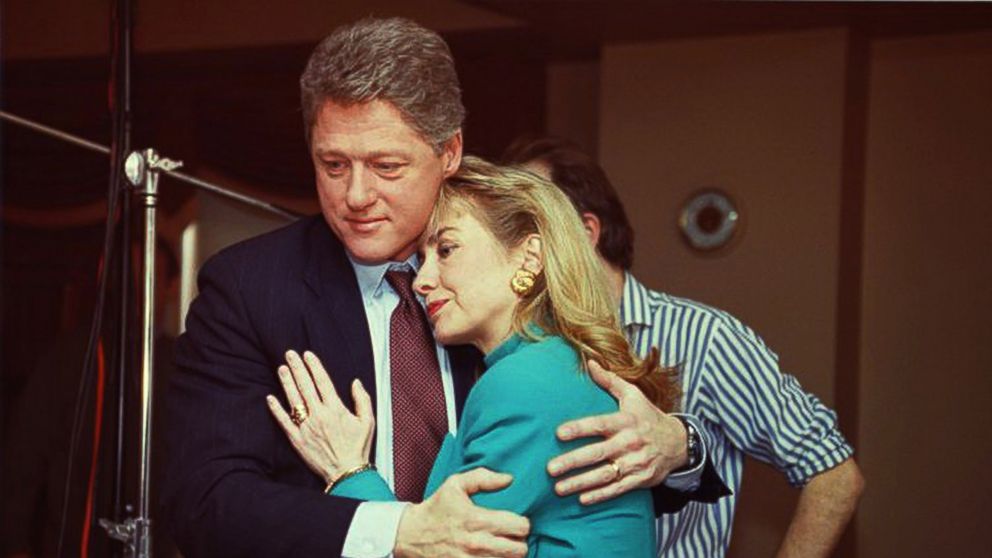 From Travelgate, to Whitewater, to allegations of infidelity, the Clinton White House years were marred by scandal. Through it all, Hillary Clinton always stood by her husband's side, famously proclaiming there was a "vast right-wing conspiracy" against the couple.
But one scandal was particularly wounding for the First Lady, and that was Monica Lewinsky. Learning about Bill Clinton's affair with Lewinsky, "was the most devastating, shocking and hurtful experience of my life," she wrote in her memoir, Living History.
Eventually though, through the counsel and guidance of friends, family, and her minister, Hillary Clinton forgave her husband and stayed put. But in doing so, she also turned her sights in a new direction. And by the end of Bill Clinton's impeachment trial, Hillary was already plotting for her own next move: a run for the Senate.
7. Siding With War -- 2002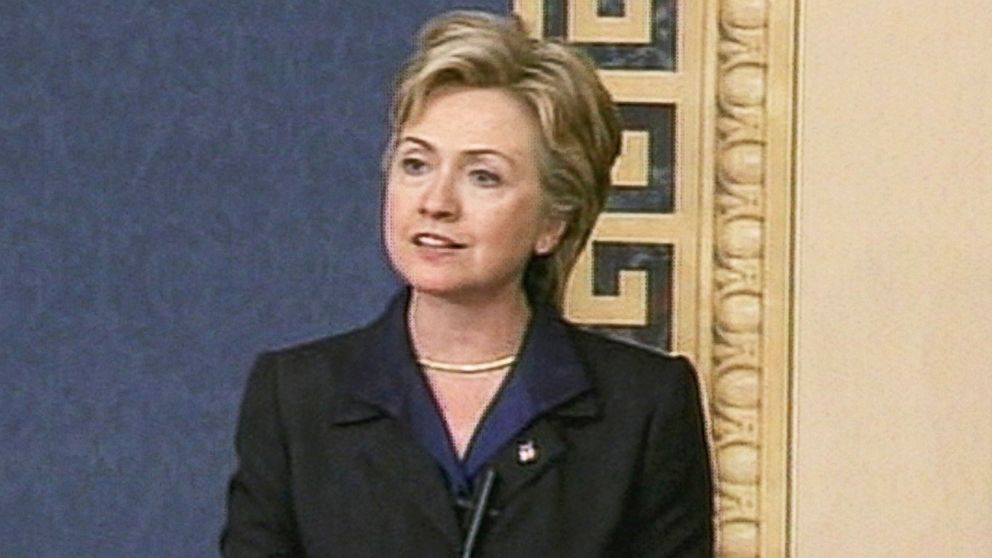 On October 11, 2002, Hillary Clinton, then the junior Senator from New York, voted "yes" to the Iraq War, ultimately making a decision that would haunt her.
Six years later, during her campaign for presidency, Hillary Clinton was criticized for her support for the war, which at this point was deeply unpopular by the American public. Her opponent, on the other hand, then-Senator Barack Obama, had opposed the war. This distinction, some say, cost Clinton the election.
It wasn't until years later in 2014 that Clinton fully admitted the vote had been a mistake. In her memoir, Hard Choices, Clinton wrote, "I thought I had acted in good faith and made the best decision I could with the information I had. And I wasn't alone in getting it wrong. But I still got it wrong. Plain and simple."
8. The Darkest Day -- 2008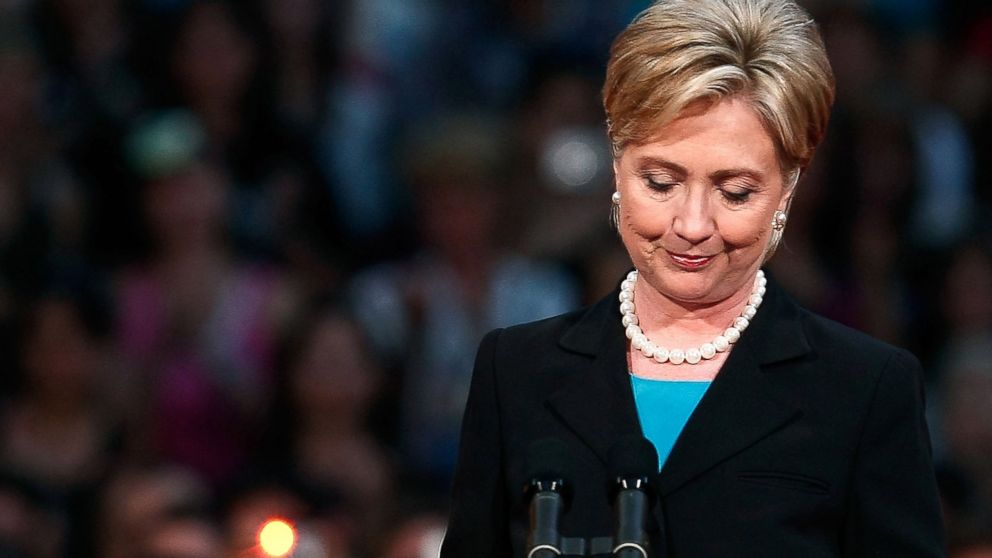 On June 7, 2008, after 17-straight months of hard-fought campaigning, Hillary Clinton acknowledged she would not be able to "shatter that highest, hardest glass ceiling," and conceded the Democratic nomination for president to then-Sen. Barack Obama.
Clinton, who had hoped to make history by becoming the first woman to ever win the nomination of a major party in a U.S. presidential election, described the loss as "painful." "My mother's crying, and my husband's looking very sad, and my daughter's looking very sad," Clinton recalled. "I felt like I had let people down."
She endorsed Obama, and over time, the foes became friends. Eventually Clinton found herself being sworn in as Secretary of State to his White House cabinet.
9. Becoming Cool -- 2013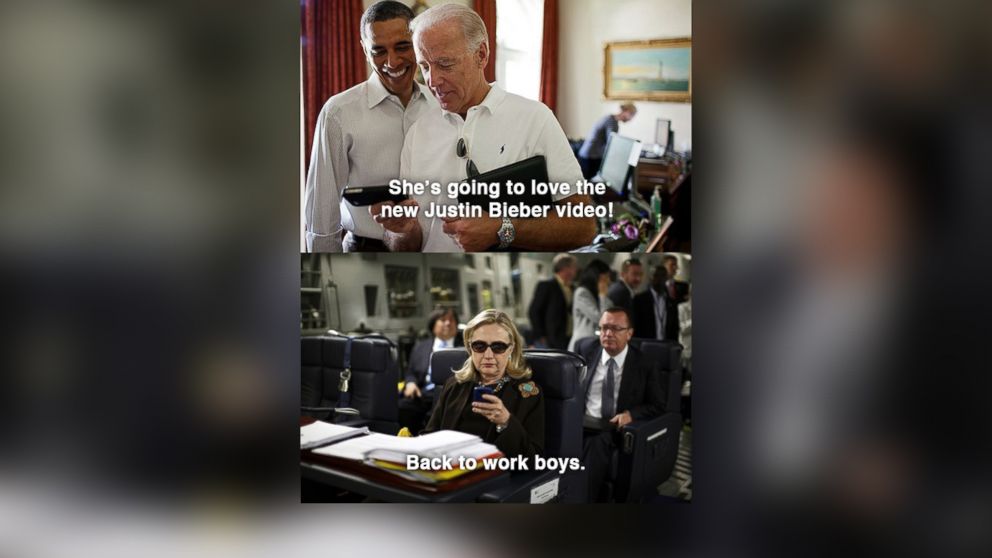 In 2013, two years into her new role as secretary of state, Hillary Clinton suddenly became hip, when a meme about her titled, "Texts from Hillary" became an overnight Internet sensation.
The meme, which put different captions over a photo of Clinton wearing dark sunglasses while working on her blackberry on a plane to Libya, went viral online and quickly caught the attention of Hillary Clinton herself.
The success of "Texts from Hillary," along with her unrelenting itinerary and rigorous travels across the world helped transform Clinton's image. She embraced her new-found digital presence and signed up for Twitter, even giving the creators of the meme a shout out in her first tweet.
10. Defending Benghazi -- 2013
On January 23, 2013, after much criticism from Republican lawmakers, Hillary Clinton testified before Senate and House Committees over the 2012 attacks on an American diplomatic outpost in Benghazi, Libya that killed four Americans, including U.S. Ambassador Christopher Stephens.
Growing visibly impatient and frustrated throughout the five-hour questioning, Clinton accepted responsibility for the lack of security at the outpost, but expressed frustration with what she saw as congressional politicking.
"Was it because of a protest or was it because of guys out for a walk one night who decided they'd go kill some Americans? What difference, at this point, does it make?" – Hillary Clinton
In the years since, Congressional investigations have persisted and Clinton has continued to deal with the fallout of the attack. In her most recent memoir, "Hard Choices," she addressed her critics head on, chastising what she calls the politicization of a tragedy, while simultaneously launching a defense of her actions, should she run for president in 2016.
11. E-mail Issues -- 2015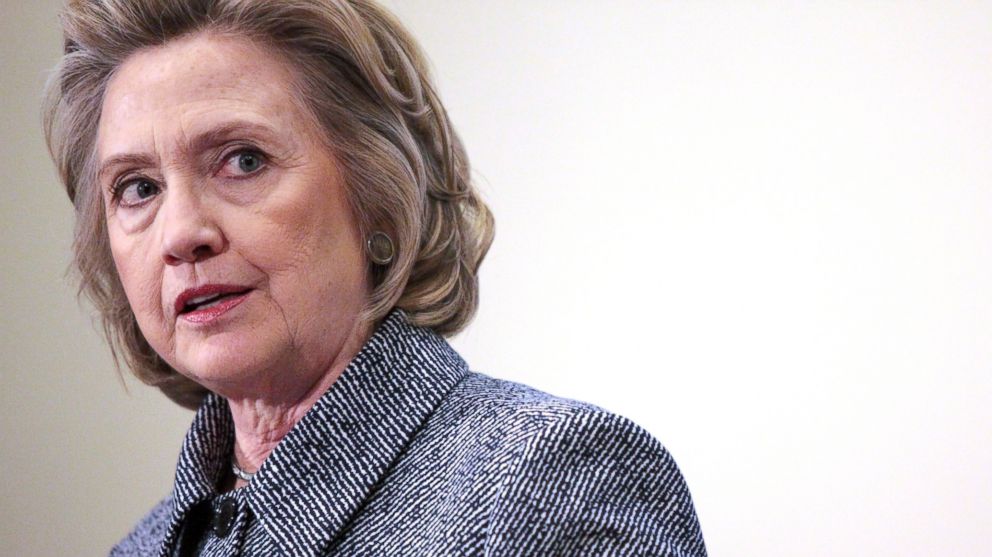 In early 2015, as Hillary Clinton was preparing to launch her second bid for the White House, a firestorm erupted after The New York Times broke the news that Clinton had not used a government e-mail address while Secretary of State instead using only a personal e-mail address from a private server based out of her own home.
After days of silence, Clinton ultimately stepped up and faced the press in a hastily planned news conference at the United Nations. She defended her use of a personal address, saying it was done solely of out "convenience" and insisted that all of her government-related emails had been turned over to the State Department.
But many of her critics did not find her answers satisfying and continued to voice skepticism questioning what, if anything, she was trying to hide.
12. Ready for Hillary -- 2015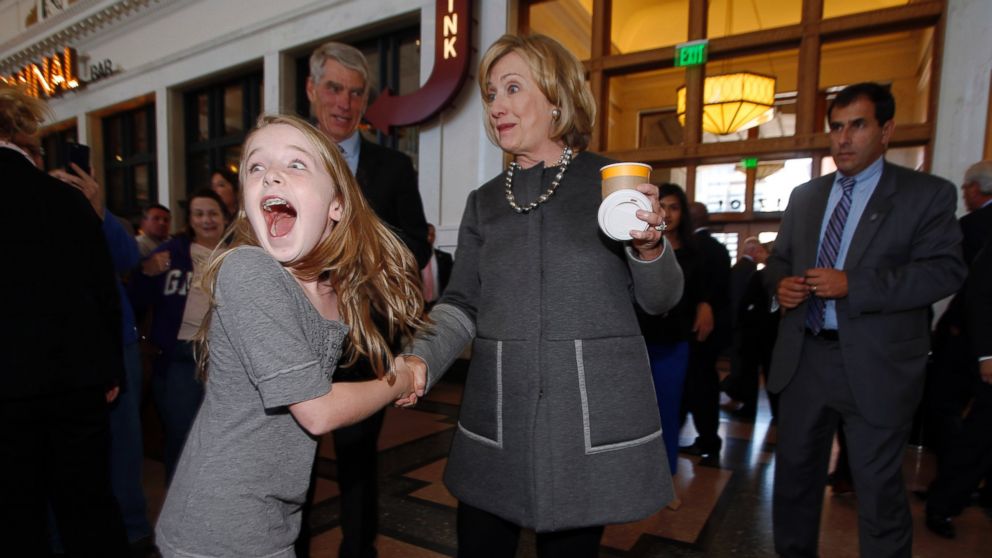 Two years after leaving the State Department, Hillary Clinton was already being called the "presumptive" Democratic nominee for president. And she hadn't even announced a candidacy yet.
This groundswell of support for Clinton was ignited, in no small part, by one upstart group called Ready for Hillary.
For two years -- until her official announcement -- the grassroots super PAC dedicated itself to its one goal of encouraging Clinton to run for president. Acting as a "campaign-in-waiting," the group hosted roughly 1,000 low-dollar fundraising events around the country, ultimately raising $14 million dollars and identifying 3.6 million Clinton supporters.
By April 2015, many of the group's staffers had already been offered full-time jobs in Clinton's official campaign, and the only message they cared about was clear: Hillary Clinton, herself, was finally ready for Hillary.
13. Announcing Her Candidacy -- 2015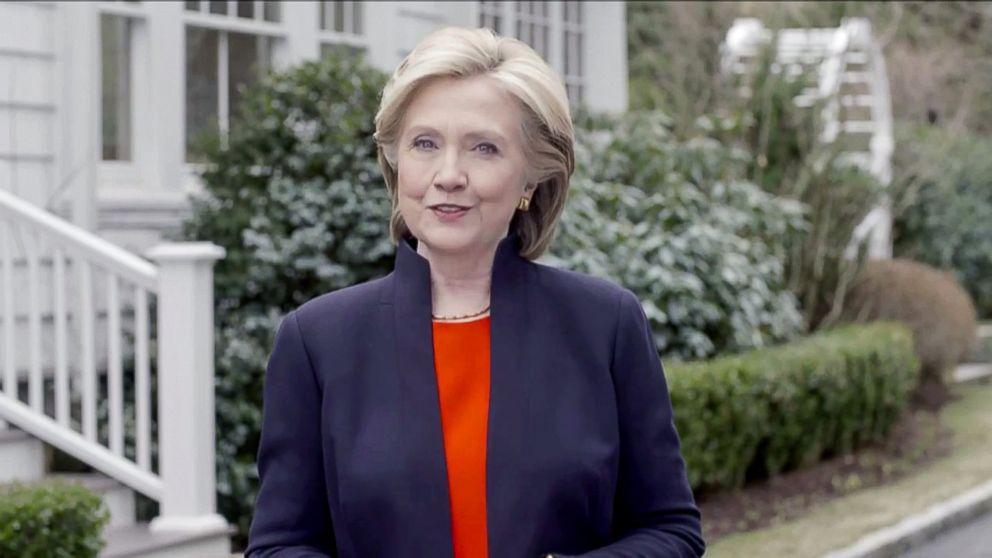 For the second time in a decade, Hillary Clinton announced she was launching a bid for the presidency. While her first campaign ran into a crowded field of experienced politicians, on April 12, 2015, she entered the 2016 Democratic primaries as the clear front-runner.
"Americans have fought their way back from tough economic times, but the deck is still stacked in favor of those at the top," said Clinton in a video announcement. "Everyday Americans need a champion and I want to be that champion so you can do more than just get by. You can get ahead and stay ahead, because when families are strong, America is strong."
Only five other candidates entered the Democratic race, with Vermont Sen. Bernie Sanders emerging as Clinton's chief competition, but Clinton's experience and name recognition vaulted her to 34 wins throughout the primaries.
14. Accepting the Nomination -- 2016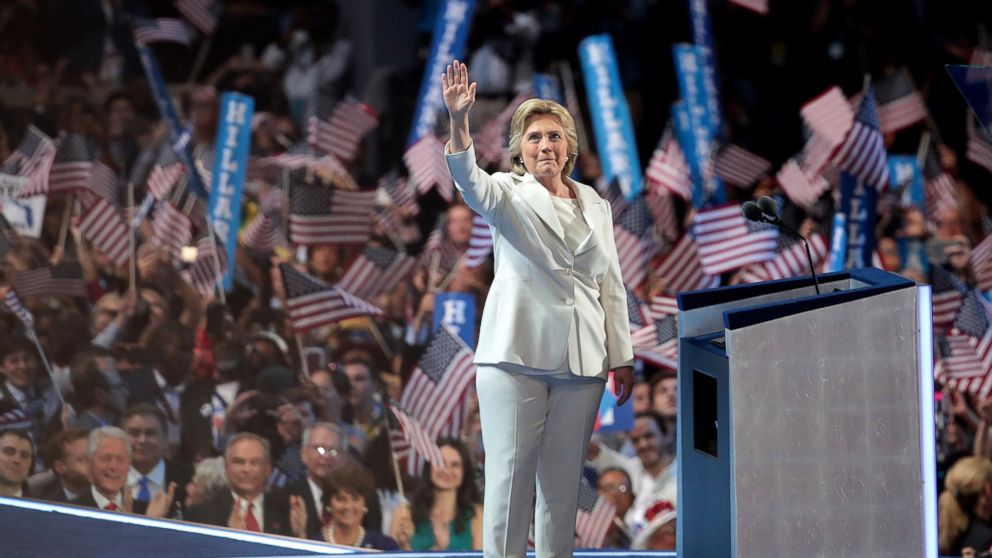 Hillary Clinton's efforts culminated in a triumphant night at the 2016 Democratic National Convention in Philadelphia when she formally accepted the party's nomination and became the first female major-party candidate for president.
"It is with humility, determination, and boundless confidence in America's promise that I accept your nomination for President of the United States," said Clinton, later adding, "We begin a new chapter tonight."
Facing an unprecedented matchup with Republican nominee Donald Trump, Clinton embarked upon a historic general election campaign buoyed by a bounce in the polls following the convention.