Hillary Clinton Campaign Hires Unpaid Labor as She Tackles Youth Unemployment
"Organizing Fellows" are told they need to work without pay for the summer.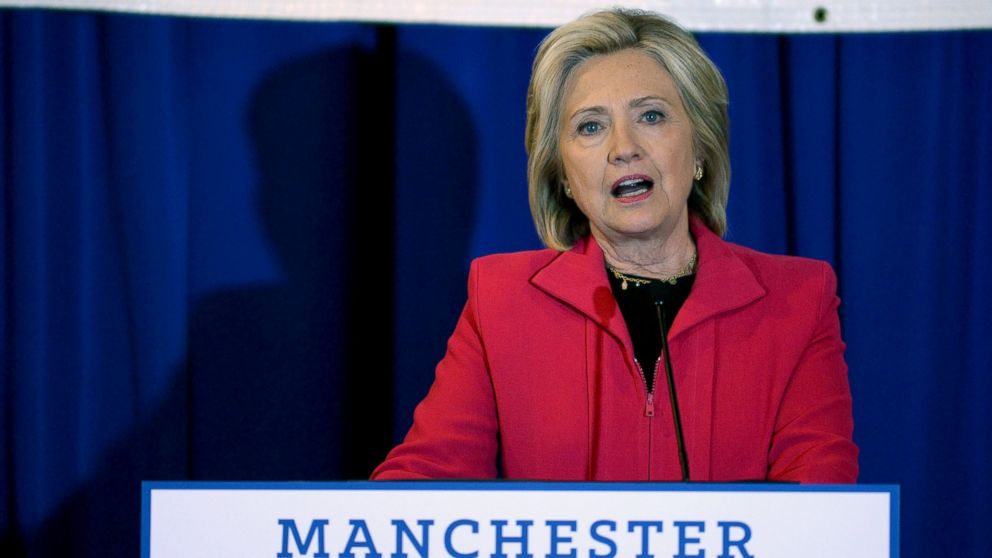 CHARLESTON, South Carolina — -- Democratic presidential candidate Hillary Clinton today rolled out a series of programs designed to reduce the youth unemployment rate, but Clinton, herself, is building out a portion of her campaign with unpaid labor.
Clinton's campaign is establishing a network of grassroots trainees, called "Organizing Fellows," who are being signed on full-time to work for free. Some, even those who are young professionals with experience in politics, are reportedly being told they need to work without pay for at least the summer months.
The Clinton campaign's decision to take on young, unpaid fellows is not unique to her campaign. Volunteers are a critical part of all presidential campaigns, and President Obama famously developed a robust grassroots training program targeted toward high school and college students with no experience of political organizing during his 2008 campaign. But some see Clinton's fellowship program, which is comprised of mostly 18 to 24 year olds likely doing much of the same organizing work as her paid staffers, as hypocritical as Clinton runs as a champion for the middle-class.
"If Secretary Clinton wants to show she's serious about economic opportunity to young people, that has to start with her campaign," Mikey Franklin, head of the Washington, D.C.-based Fair Pay Campaign, a group that seeks to bring an end to unpaid internships, told ABC News. "If she's hiring young workers for no pay, I don't think she's living up to the idea in her own plan."
Franklin said the Clinton campaign's fellowship program "is all well and good if you've got enough savings or a wealthy family who can pay your bills in Iowa or New Hampshire for three months while you're not being paid."
"But," he added, "if it's your first campaign and you've recently graduated with a lot of debt, how on earth are you going to afford to live rent free while working for a campaign that can afford to pay you?"
In a statement, Clinton campaign spokesman Jesse Ferguson said: "We're thrilled to welcome volunteers for the summer, just like other campaigns in both parties have done in the past. Many successful fellows from a similar program during the Obama campaign now work with us on the campaign while others have gone on to other careers. The latest evidence of the intense grassroots interest in Hillary Clinton's campaign comes from the tremendous interest in our fellows program."
All this comes as the Democratic presidential candidate announced her support for tax cuts for businesses that offer apprenticeships to young people, a move designed to boost youth employment and "encourage businesses to build up the skills of their workers and create good jobs, instead of seeking a quick profit at the expense of these kinds of long-term investments," her aides say.
Taking on unpaid internships has become common practice for many college-aged students hoping to break into the labor force. But in recent years the practice has come under fire by critics, including Hillary Clinton herself, who argue it puts young people who cannot afford to work for free at a disadvantage compared to their wealthier counterparts.
"Businesses have taken advantage of unpaid internships to an extent that it is blocking the opportunities for young people to move on into paid employment," Clinton said at UCLA last year. "More businesses need to move their so-called interns to employees."
Despite Clinton's own criticism, the Clinton Foundation, headed by her husband and on whose board she once sat, does not make such a promise to its interns: "No intern is entitled to a job at the conclusion of his/her internship experience," the foundation's website states.
The foundation does, however, offer unpaid internships with an opportunity for need-based stipends given out on a case-by-case basis.
The Guardian newspaper, which recently wrote extensively about Clinton's fellowship program, identified "at least five" fellows on Clinton's current field team in Iowa alone who held paid positions on national political campaigns during the 2014 midterm elections and are now working for free for Clinton.
One person, described by the Guardian as an experienced campaign staffer who turned down a Clinton fellowship, told the newspaper that, "people with campaign experience with a cycle under their belt are being kind of held in this limbo position."
The staffer described colleagues who are being "asked to move out to a certain place under the auspices of getting a job and no guarantee."
According to Hillary Clinton's campaign website, the goal of the Organizing Fellows program is to "give every fellow valuable experience learning and implementing campaigning techniques and strategies."
The campaign says it tries to find free supporter housing for the fellows. They are not guaranteed a job after the campaign.