LOS ANGELES -- Hillary Clinton is eager to get her hands on the type of cellphone Kim Kardashian uses, which the Democratic presidential candidate says makes people look better in selfies.
During an appearance on "The Ellen Show" set to air Monday, Clinton explained that she noticed Kardashian's cellphone when she posed for a selfie with the reality-TV star at a summer fundraiser for her campaign in Los Angeles.
"She takes out her phone and she presses a button," Clinton told host Ellen DeGeneres about the moment with Kardashian. "I've never seen this anywhere else. I mean, you know, you're a famous celebrity, maybe you have. I haven't."
Clinton then pretended to hold up a phone as though she were taking a selfie and explained that Kardashian's phone "has light all the way around it, like little tiny, tiny light bulbs."
"It makes anybody look better!" Clinton said. "I have been desperately looking for one of those ever since. But no luck."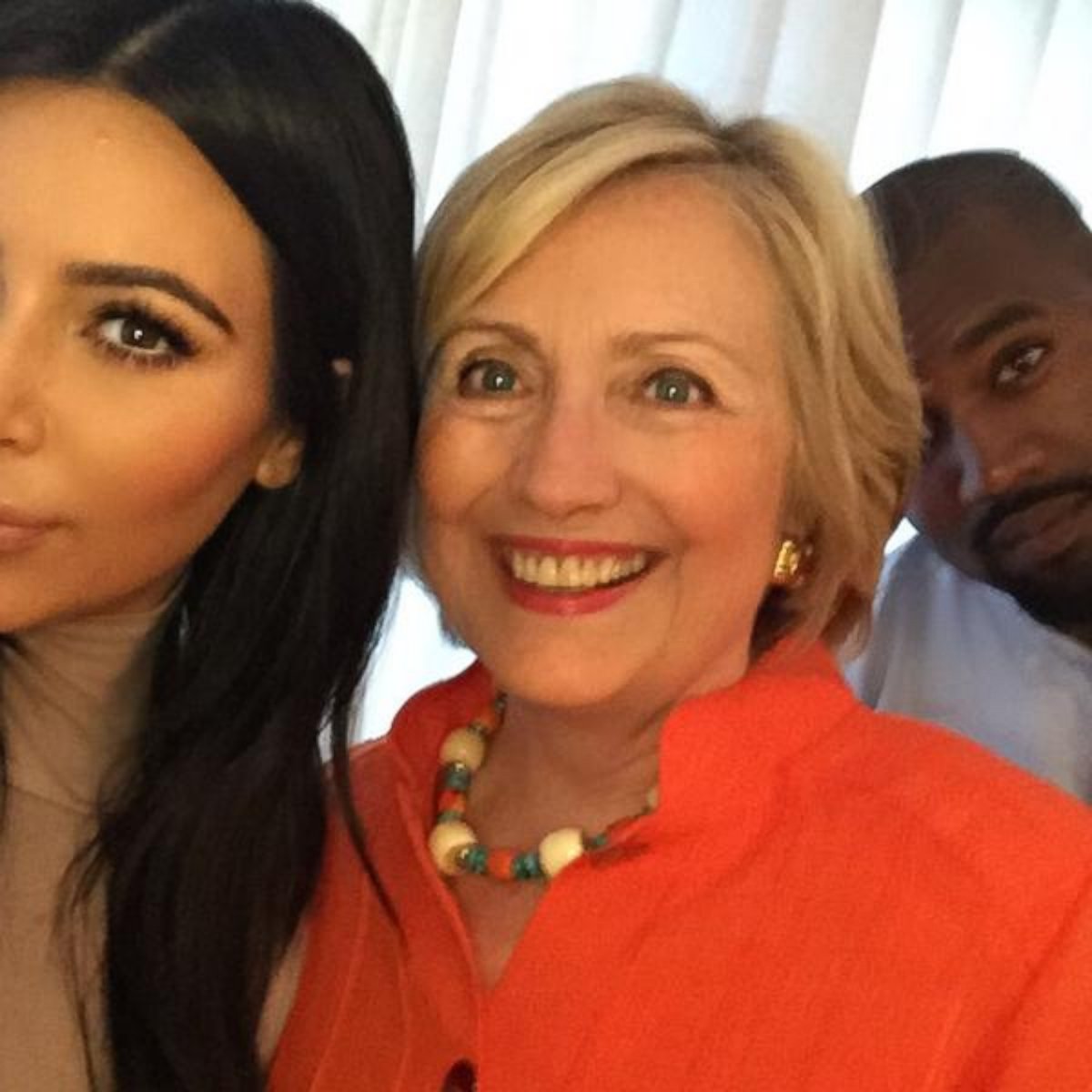 DeGeneres acknowledged that she, too, had noticed Kardashian's cellphone and predicted it was one of her business ventures.
"Well," Clinton replied, "I'm going to get one if that ever comes out."
After learning of Clinton's interest, the company that makes the cellphone case —- called "LuMee case" -— offered to send Clinton the product. "We're absolutely sending one her way!" a rep for the company, which just this week partnered with Kardashian, told ABC News.
Taking selfies is a daily occurrence for presidential candidates on the campaign trail, including for Clinton, who has become quite skilled.
"I was not great at this before I started this campaign, but I've gotten a lot better," Clinton told DeGeneres, pointing out that "the best people who take selfies are taller people with long arms."
"They can get the right angle, they can get it out far enough," she explained. "There are so many really sweet people who want to do it, but they don't know how to do it."
Even so, Clinton lamented that the selfie-obsession has diminished the number of real conversations she has with voters on the rope-line.
"You can see them try to say, 'Do I talk to her about, you know, I lost my job and I've been looking for a long time, and what is she going to do to help me? Or do I say, 'Can I have a selfie?' Most people say, 'Can I have a selfie?'" Clinton said.
"I would like to have more of the conversation because I learn a lot from what people tell me, but right now, you know, it's the tyranny of the selfie."