How Hillary Clinton and Donald Trump Have Reacted to Terror Attacks During the Campaign
The candidates take different approaches.
September 19, 2016, 4:07 PM
— -- The weekend blasts in New York City and New Jersey have provided another example of how Donald Trump and Hillary Clinton respond in times of crisis.
A review of five of the biggest attacks at home and abroad during the presidential race shows a strategic mix of consistency and adjustments for both nominees.
Paris Terror Attacks, November 2015
The coordinated attacks at several sites in Paris on Nov. 11, 2015, prompted quick responses via Twitter from both Clinton and Trump. At the time, there were other candidates in the Democratic and Republican fields, who also posted messages on Twitter.
After the deadly attacks, Trump raised the question of gun control, saying it "would have been a much, much different situation" if citizens were armed.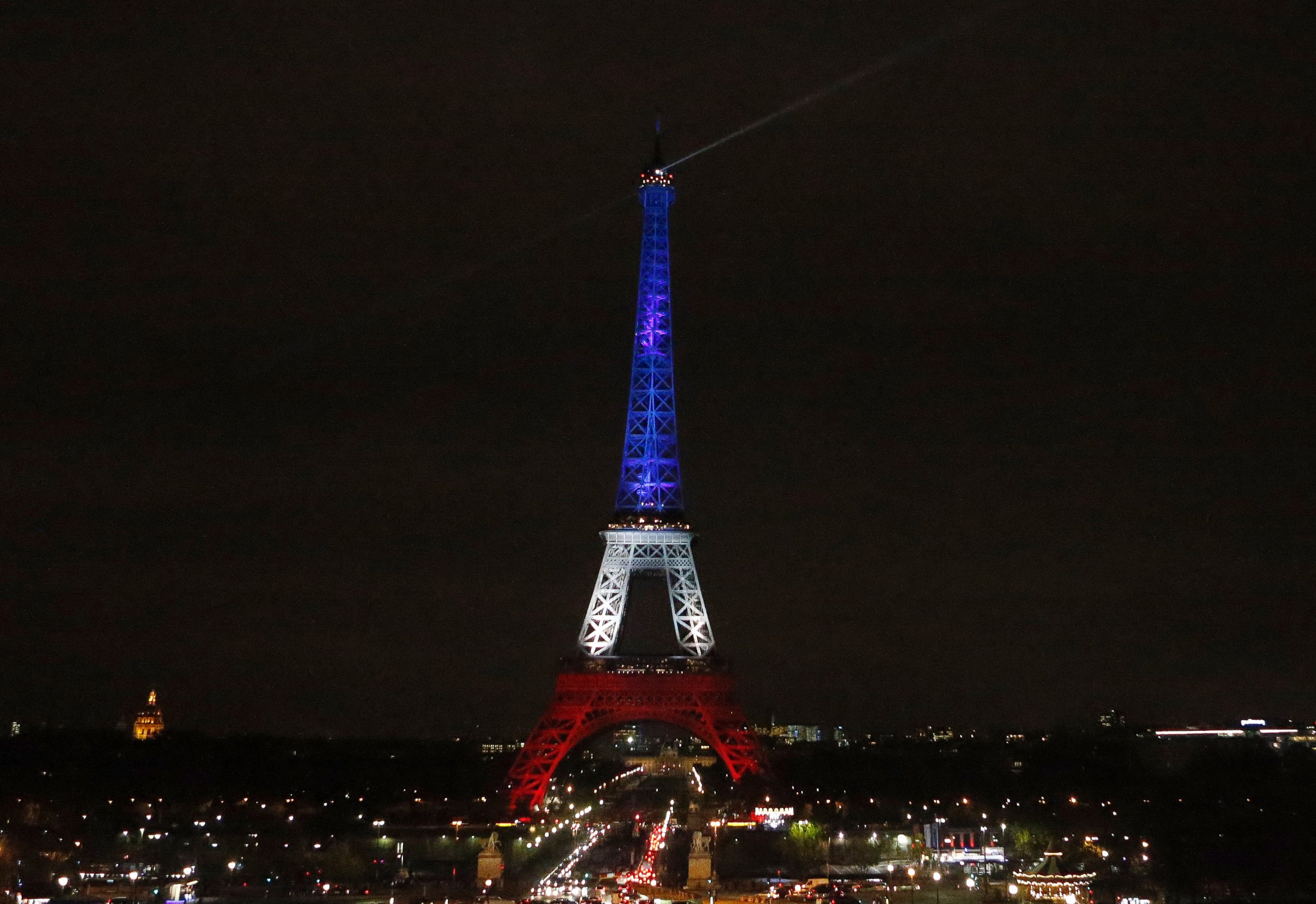 "When you look at Paris, you know, the toughest gun laws in the world, nobody had guns except for the bad guys, nobody," he said at an event in Beaumont, Texas, on Nov. 14. "Nobody had guns, and they were just shooting them one by one."
Clinton also addressed the Paris attacks during a speech to the Council on Foreign Relations six days after the attacks, reiterating the similarities between U.S. and French values.
"After a major terrorist attack, every society faces a choice between fear and resolve. The world's great democracies can't sacrifice our values or turn our backs on those in need. Therefore, we must choose resolve. And we must lead the world to meet this threat," she said on Nov. 19.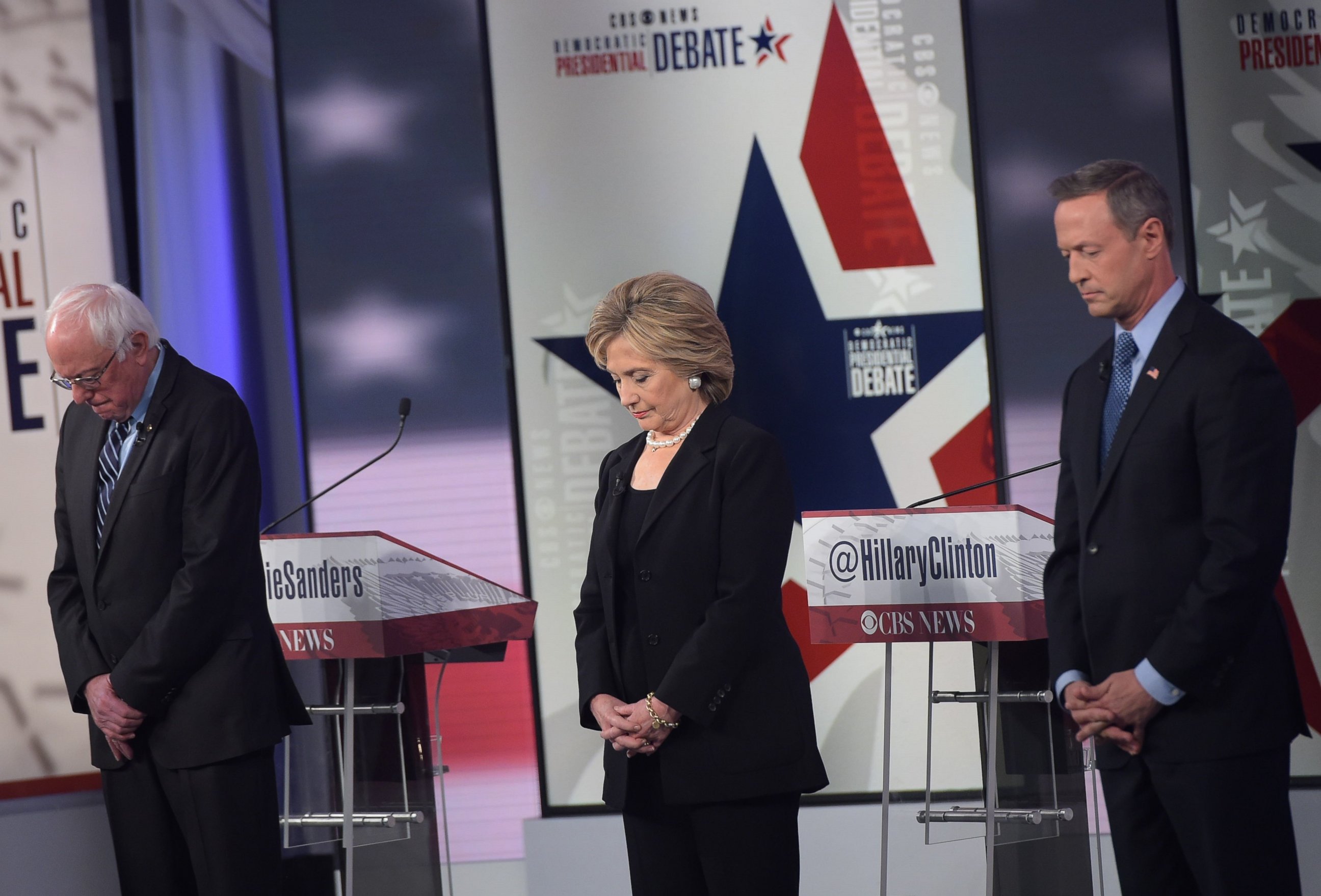 The deadly shooting by an U.S. citizen of Pakistani descent and his permanent resident wife raised questions about the screening process for immigrants, but before that became the issue, there was a less pointed tweet by Trump and a call to curb gun violence by Clinton.
The day after the attack, Trump started raising the issue of racial profiling and defining the incident as terrorism before federal authorities had made the determination.
"Take a look. I mean, you look at the names, you look at what's happened. You tell me," Trump said outside his then-unopened Washington hotel at the Old Post Office.
"I think it was terrorism," he later added.
Six days after the San Bernardino attack is when Trump made his initial call for a "total and complete" ban on Muslims entering the United States.
Clinton waited longer to go more in depth into a discussion about counterterrorism efforts and homegrown terrorism, which she addressed in a speech in Minnesota on Dec. 15.
"It is not enough to contain ISIS, we must defeat ISIS, break its momentum and then it's back. And not just ISIS, but the broader radical jihadist movement that also includes al Qaeda and offshoots like al Shabaab in Somalia," she said in the speech.
Brussels Airport Shooting, March 2016
Because it was still early in the morning in the United States when the attacks took place in Brussels on March 22, both candidates were able to call into morning news shows and speak for themselves.
"I've been talking about this for a long time and look at Brussels," Trump told "Fox and Friends."
"Brussels was a beautiful city, beautiful place, zero crime -- and now it's a disaster city. It's a total disaster and we have to be very careful in the United States and we have to be very, very vigilant as to who we allow in this country," he said.
Clinton attacked some of the assertions that Trump had made, and reiterated the need to be "smart and steady and strong in how we respond."
Orlando Nightclub Shooting, June 2016
The deadliest mass shooting in recent U.S. history prompted some self-congratulations from Trump, and criticism from others.
Clinton repeated her practice of allowing investigators to do their work before making conclusions.
Clinton talked about terrorism in her speech in Cleveland the day after the Orlando shooting, and visited Pulse nightclub a few weeks later to pay her respects.
Nice Attack, July 2016
The deadly attack in the south of France on July 14, which marks a national holiday in France, came hours before Trump planned to announce his vice presidential running mate. He decided to postpone the announcement of his pick, which had been widely reported at that point, and viewed the attack as another example of his insight into what he viewed as a growing pattern.
Clinton tweeted out a statement and reaffirmed U.S. solidarity "with the people of France."
New York-New Jersey Explosions, September 2016
Trump made his first comments about the weekend blast in New York City's Chelsea neighborhood before officials had determined what happened.
"I must tell you that just before I got off the plane a bomb went off in New York and nobody knows what's going on," Trump said before exiting his plane in Colorado Saturday night.
At that point, emergency responders were still on the scene and neither the mayor nor local officials had determined whether the source was a bomb.
"But boy we are living in a time -- we better get very tough, folks. We better get very, very tough. It's a terrible thing that's going on in our world, in our country and we are going to get tough and smart and vigilant," he said.
Clinton acknowledged to her press pool Saturday night that she had been briefed "about the bombings in New York and New Jersey and the attacks in Minnesota," before calling for time "to let this investigation unfold."
ABC News' Liz Kreutz contributed to this report.