— -- Hillary Clinton's campaign raised at least $2 million Monday night from a star-studded Broadway event in New York City that included performances by Julia Roberts, Sarah Jessica Parker, Neil Patrick Harris and "Hamilton" creator, Lin-Manuel Miranda.
The evening's host was comedian Billy Crystal, who joked with the audience that the goal of the night was to "raise more money than Donald Trump lost in 1995." The remark was a reference to Trump's tax returns -- leaked to the New York Times -- that show the Republican nominee lost nearly $1 billion that year.
Although the campaign didn't reach that number Monday, the evening wasn't a wash.
According to a campaign aide, tickets to the show ranged from $45 to $100,000. With 1,700 attendees, calculations show the campaign ultimately raised at least $2 million.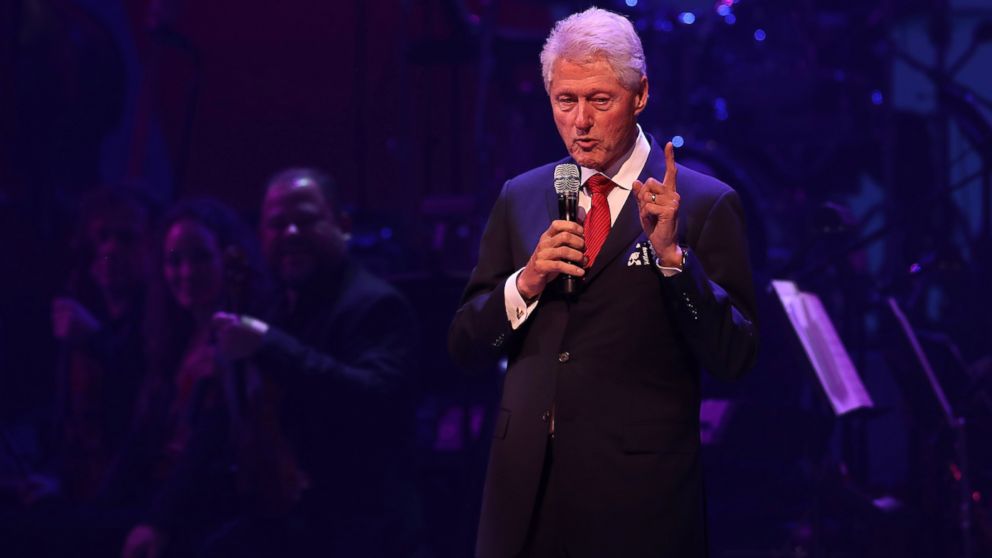 The show was, not surprisingly, full of zingers against Donald Trump.
"I really think he's a human form of the hurricane season," Crystal quipped. "It starts out with a lot of hot air. You watch him spinning out of control. He hits America and causes a lot of damage and panic, but it's completely over by November."
Crystal also opened the show with a parody performance of Stephen Sondheim's "Comedy Tonight" -- called "Hillary Tonight" -- where he mocked Trump for "racist baiting" and "Muslim hating."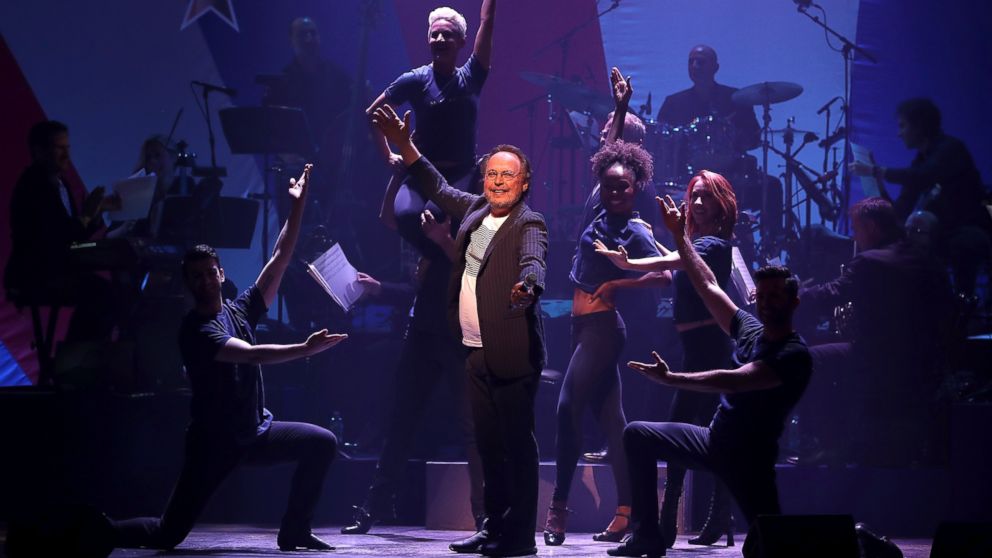 And later in the evening, Hamilton creator Lin-Manuel Miranda and actress Renee Elise Goldsberry performed a Hillary-themed version of the Broadway hit song "Ten Duel Commandments." Miranda tweeted earlier in the day that he stayed up until 3 a.m. working on the lyrics.
"There are ten things you need to do," he rapped. "You register to vote and it's on. You post that Hillary sign up on your lawn." "(Number two) Call some undecideds with your crew, your cousins in Ohio, maybe try to flip them blue."
Clinton, who spent her day preparing for the upcoming presidential debate, did not attend the event -- which was held at the St. James Theatre in Midtown Manhattan. She did a tape a video message which played during the show, however.
"Tonight is a chance to enjoy some of today's finest actors and artists coming together live. Joining art and politics, celebrating our shared vision for an economy that works for everyone, and an America where, yes we are stronger together," the Democratic presidential nominee said.
The show, put on by Vogue editor-in-chief Anna Wintour, also included a scene reading by Jake Gyllenhaal and Jon Hamm, a monologue by Helen Mirren, and a performance by Bernadette Peters, who sang a rendition of "Children Will Listen," from the film Into the Woods.
Chelsea Clinton -- who attended the event along with her father, Bill Clinton, mentioned that song during her remarks.
"I thought I would just share two clear stories as to why 'Children Will Listen' is not just a Stephen Sondheim song," she said.
She then talked about two children she has met on the campaign trail who have expressed a fear of Trump.
"What is at stake in this election is the future we want our children to grow up in and whether or not we're going to have a country we can be proud of, so that all of us can be ourselves," she said. "So I'm just so grateful to all of you for being here this evening."
"Because," she added, making another Broadway musical reference, "We want to wake up on November 9, and know that it is, 'Oh what a beautiful morning.'"