— -- Now that Donald Trump has chosen his running mate, the Clinton campaign's search for a vice president is kicking into high gear a week from their convention in Philadelphia.
Hillary Clinton will likely make her announcement a day or two after the Republican convention, which ends Thursday night, sources told ABC News.
After a month of vetting candidates, Clinton held a series of one-on-one meetings with some possible picks at her Washington, D.C., home last week. Sen. Elizabeth Warren of Massachusetts, U.S. Secretary of Housing and Urban Development Julian Castro and Colorado Gov. John Hickenlooper each met with the former secretary of state behind closed doors.
D.C. lawyer James Hamilton, who led the Democratic vice presidential searches for Al Gore, John Kerry and President Obama. Cheryl Mills, Clinton's longtime confidant and chief of staff at the State Department, along with the chairman of Clinton's campaign, John Podesta, are assisting Clinton with the vetting process.
Clinton has not structured her search around a traditional "short list." Instead, aides have described the process as "dynamic," with VP candidates placed into categories based on what Clinton is looking for.
"We're going to be looking at everybody who has something to contribute," Clinton told ABC News' David Muir last month.
On one hand, sources close to Clinton say, the decision will ultimately come down to whom the former secretary of state feels most comfortable with, whom she trusts and believes she can work with most. Many in her camp say she doesn't need to take a risk or pick someone who would change the tone of her campaign because of her Republican opponent.
But, as one source said, "at the same time she wants to win."
Here's a look at some of Clinton's finalists as her search enters its final days: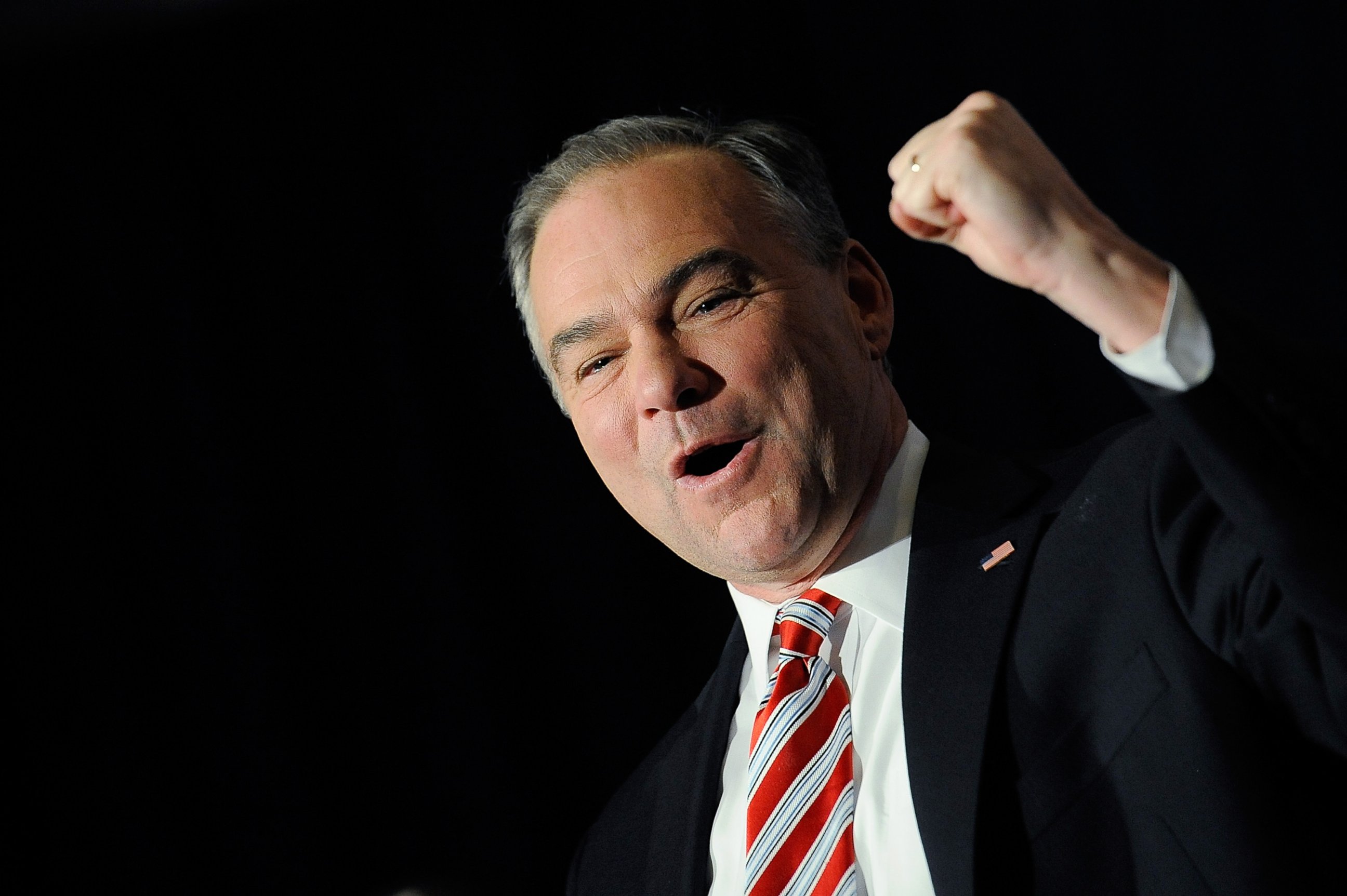 Many have speculated that Sen. Tim Kaine of Virginia, who campaigned with her in Northern Virginia last week, is at the top of Clinton's list. The former governor of Virginia came close to being Obama's running mate in 2008. Since then, he has only strengthened his resume by serving as chair of the Democratic National Committee and winning a Senate seat in a swing state. While in the Senate, he has gained foreign policy experience, serving on the Foreign Relations and Armed Services Committees.
"In 2008 and today he downplays it all," friend L. Preston Bryant Jr. said of the vice presidential speculation swirling around Kaine. "Even to some of his closest friends, it's not something he talks about openly. He manages expectations."
Bryant also served in Kaine's cabinet when he was Virginia governor. Friends and former staffers paint Kaine as an optimistic, hard-working man driven to public service by his Catholic faith.
Some pundits have painted Kaine as a safe pick for Clinton because of his niceness and questioned whether he could go on the attack against presumptive Republican nominee Donald Trump. Those who know him say that he is not afraid to stand up for what he believes and can be a "shrewd campaigner."
Kaine is also fluent in Spanish, which could allow him to appeal to Latino voters and saturate Spanish-language media markets for the Clinton campaign.
Elizabeth Warren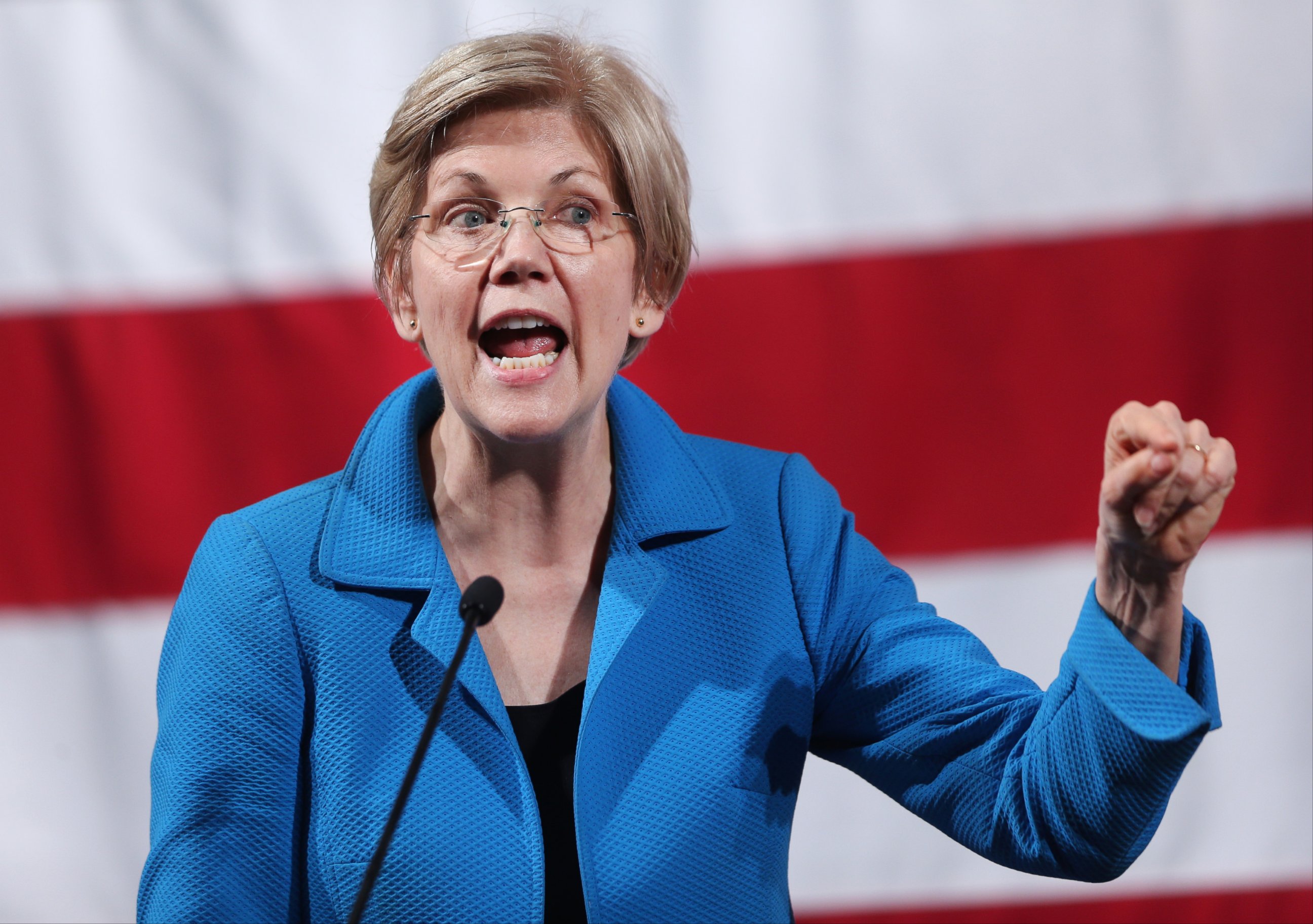 Sen. Elizabeth Warren is being formally vetted as a possible vice presidential pick and the Massachusetts senator, who is considered a leader among progressives, campaigned with Clinton in June in Cincinnati. If Clinton picks Warren as her running mate, Clinton would make history again. Two women have never headlined a major party's presidential ticket. Throughout the primaries, Clinton has had trouble garnering the votes of independents and young voters. If she chooses Warren, that could be viewed as an effort to win over Bernie Sanders' supporters because, like Sanders, Warren rails against Wall Street and speaks often of the plight of America's middle class.
The two met in Washington, D.C., in mid-June and Warren paid her second visit to Clinton's Embassy Row home last week. Warren has been a vocal opponent of Trump in recent weeks, openly engaging in debates with him over social media. Speaking with ABC News after becoming the presumptive Democratic nominee, Clinton praised Warren and didn't rule out the prospect of having her on the ticket.
"I'm not going to get into vice presidential choices," Clinton said, "but I have the highest regard for Senator Warren."
Tom Perez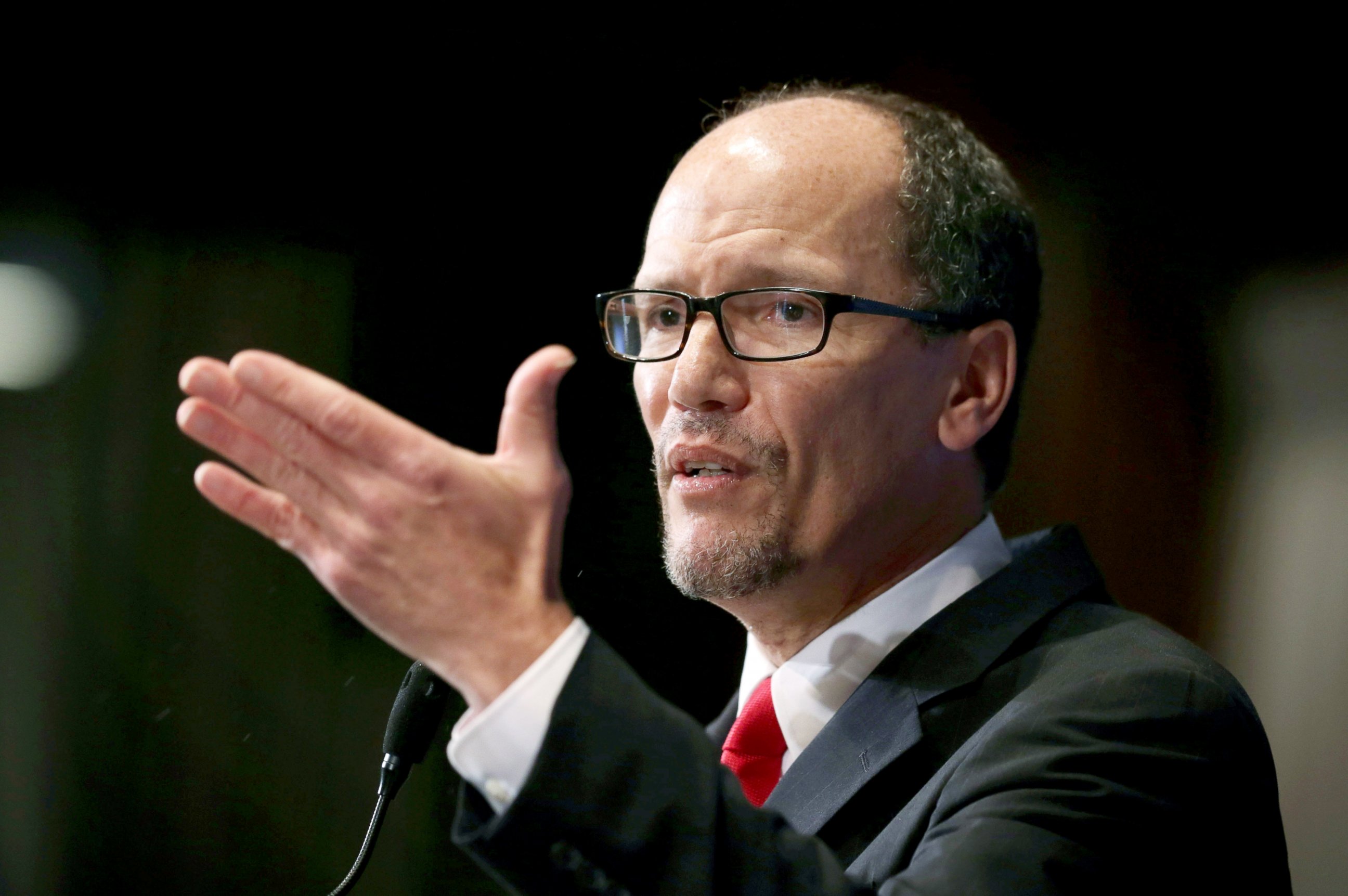 Labor Secretary Tom Perez has been a strong surrogate for Clinton during her primary campaign and Clinton has reportedly developed a fondness for him. Perez also appeals to Latino voters. The son of Dominican immigrants lost his dad when he was 12. Perez helped pay for his education at Brown University by working in part as a garbage collector. He describes the experience as teaching him about the dignity of work.
"He clearly knows that he's being looked at very closely," a Maryland Democratic Party insider said.
He has served in the Department of Justice under several administrations and also worked as a special counselor to Ted Kennedy. Perez has only held one elected office, when he served on the Montgomery County Council in Maryland for four years, beginning in 2002. His work as assistant attorney general for civil rights included opening the largest number of investigations in the department's history into the misconduct of police and sheriff's departments across the nation. He played an integral role into the investigation of Trayvon Martin's death and spearheaded a lawsuit against Arizona Sheriff Joe Arpaio. In the wake of the shootings in Dallas, Minnesota and Louisiana, this could broaden his appeal.
Cory Booker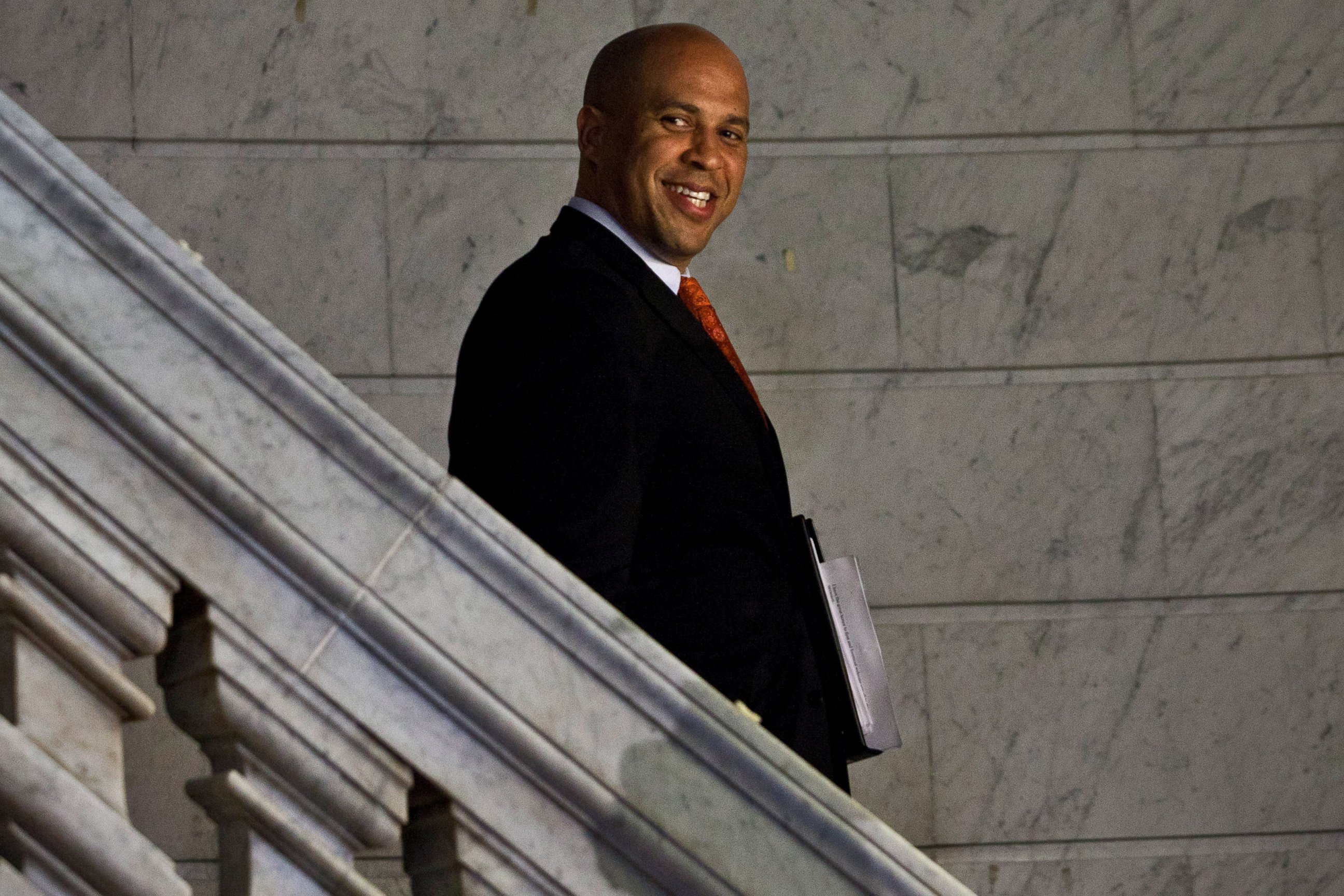 The outgoing first-term New Jersey senator and former Newark mayor is one of Clinton's busiest campaign surrogates and has often joined her on the trail. During these appearances, Booker, 47, has impressed Clinton, who recently called him a "very special person" who "probably has more energy and charisma than anybody else I know."
(He also hails from Clinton's alma mater, Yale Law School, which can't hurt either).
Booker, who is African-American, has an image of being a politician of the people, and is thought to be an attractive choice for Clinton on two, big fronts. He could do well among minority voters and, perhaps most notably, help add a spark and youthfulness to her ticket, which some party insiders believe she needs.
In June, Booker offered a quick retort when asked by ABC News whether he would consider joining Clinton's ticket. "First of all, I'm already her VP. Her Vegan Pal," he joked during a campaign stop with the candidate.
In the weeks after, he denied that he was being vetted. But now, he's simply side-stepping the question.
"I'm just referring questions about the vice presidency to the woman who is going to have to make that decision," he told CNN this month. "You should talk to the Clinton campaign."
Julian Castro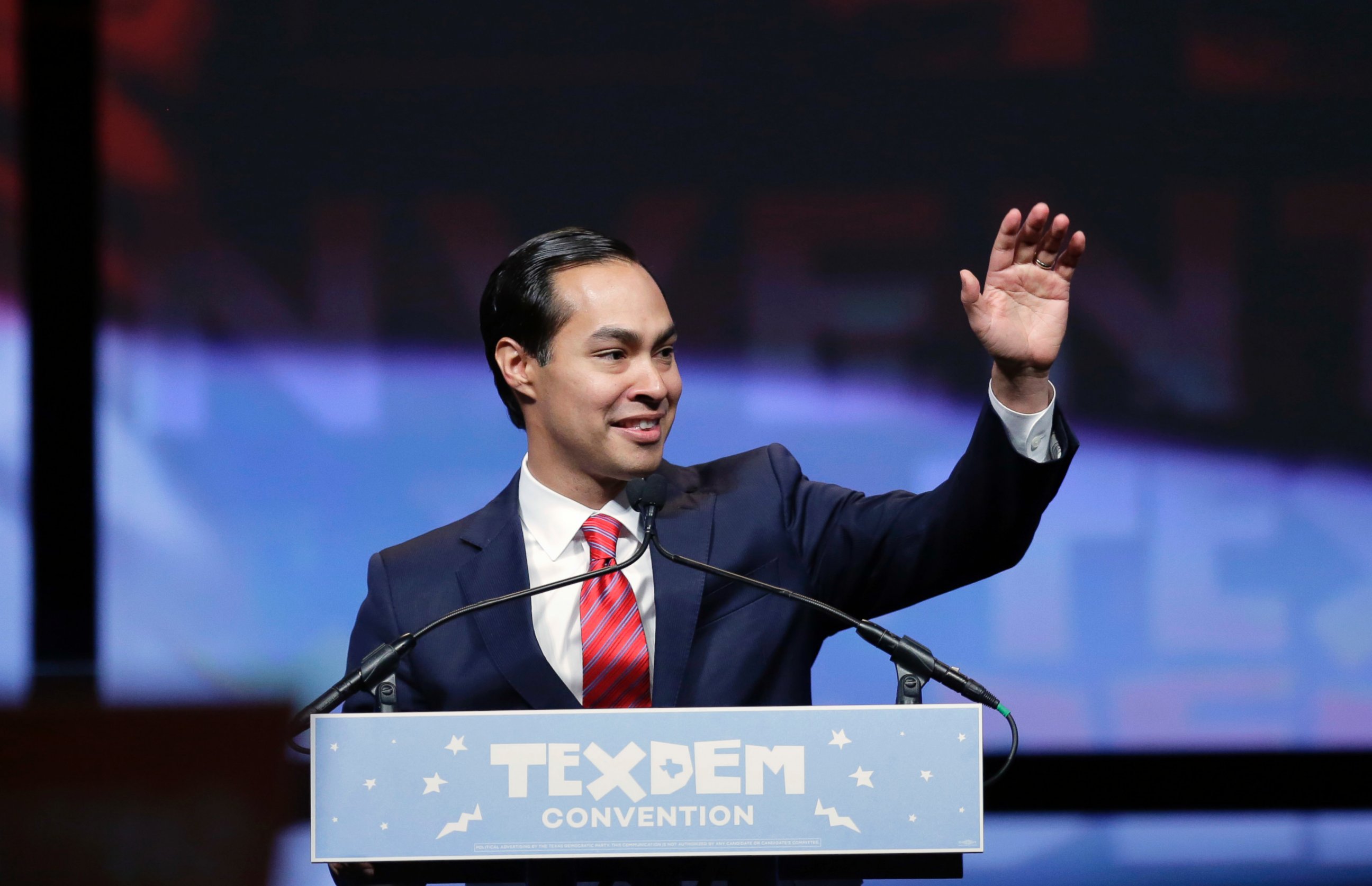 The head of the Department of Housing and Urban Development, and so-called darling of the Democratic Party, has long been considered a potential VP pick for Clinton.
The campaign is formally vetting Castro, a former mayor of San Antonio, Texas, and last week he met privately with Clinton at her Washington, D.C., home.
Castro first campaigned with Clinton in October at a "Latinos for Hillary" rally in San Antonio. He and his brother, Rep. Joaquin Castro, both appeared with Clinton at an event in Houston earlier this year. ("What a dynamic duo," she said then about the two men.)
Castro's biggest appeal comes from his Hispanic heritage and young age. His drawback, however, is his inexperience. The 41-year-old has not held any high-level government roles, which may not bode well with Clinton, who, sources say, is looking for someone who she believes has the qualifications to be president.
Tom Vilsack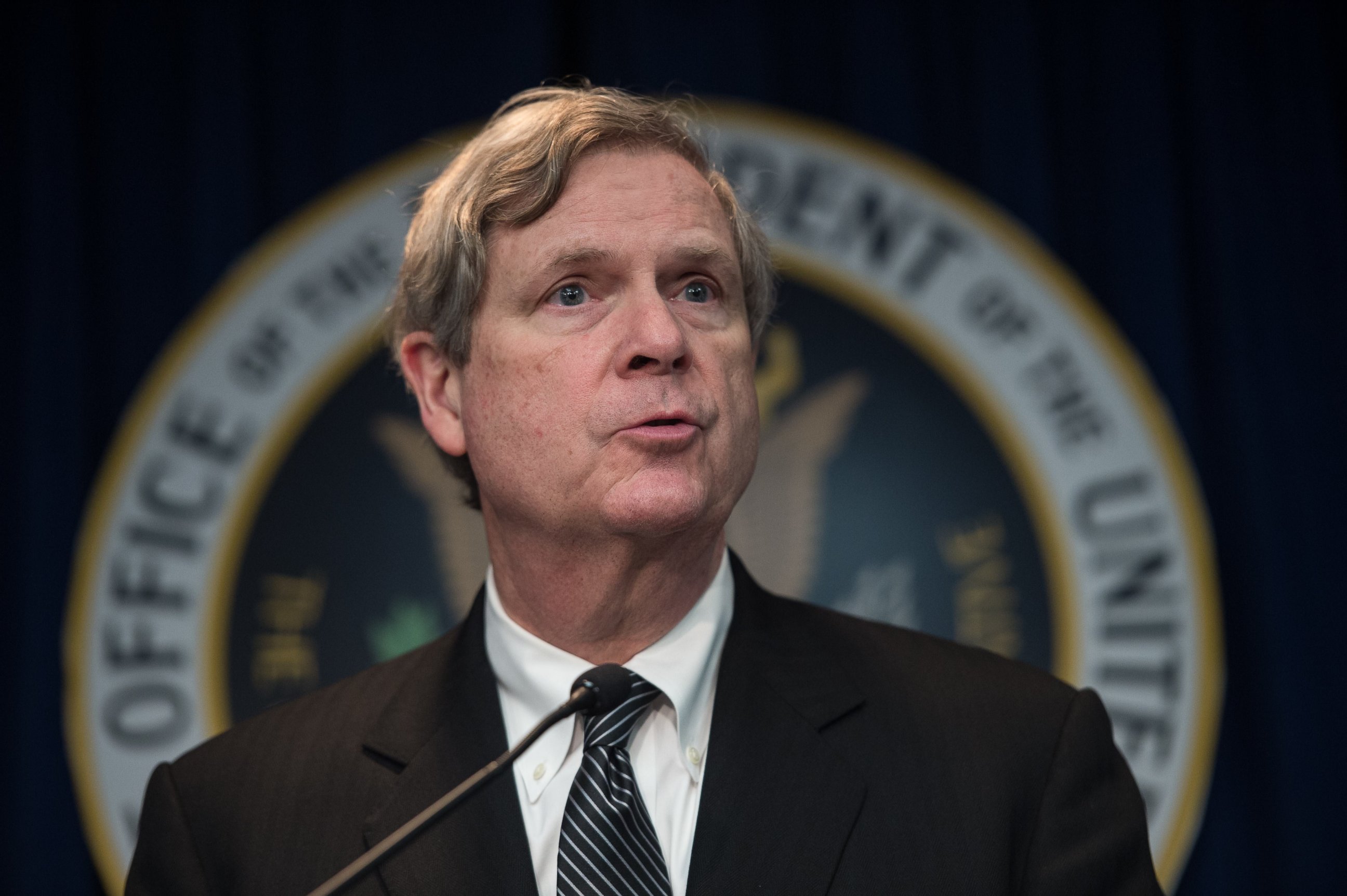 Agriculture Secretary Tom Vilsack has increasingly popped up on television in recent days, acting as a surrogate for Clinton. The former two-term governor of Iowa briefly ran for the White House during the 2008 race but bowed out before the Iowa caucuses and threw his support behind Clinton. Vilsack was vetted in 2004 by John Kerry as a potential vice presidential candidate but was not chosen.
Of all the potential running mates, Vilsack has had the longest, closest relationships with the Clinton's. Vilsack's brother-in-law worked with Secretary Clinton in the 1970s on the congressional Watergate hearings. When Vilsack was first running for governor, Clinton played a pivotal role in his campaign.
"She campaigned for him and raised resources for him. They've been very close all the way back," said Jerry Crawford, a former adviser to Vilsack who also has ties to the Clintons.
Vilsack's work as Agriculture secretary involved crisscrossing rural parts of the Midwest, which could help deliver moderate and white male voters for Clinton. He could help in the swing states of Iowa and Pennsylvania, too. Vilsack's political career began in Iowa but he grew up in the suburbs of Pittsburgh.
His personal story, being born into an orphanage in Pennsylvania and having an adoptive mother who battled addiction, could also resonate with voters.
John Hickenlooper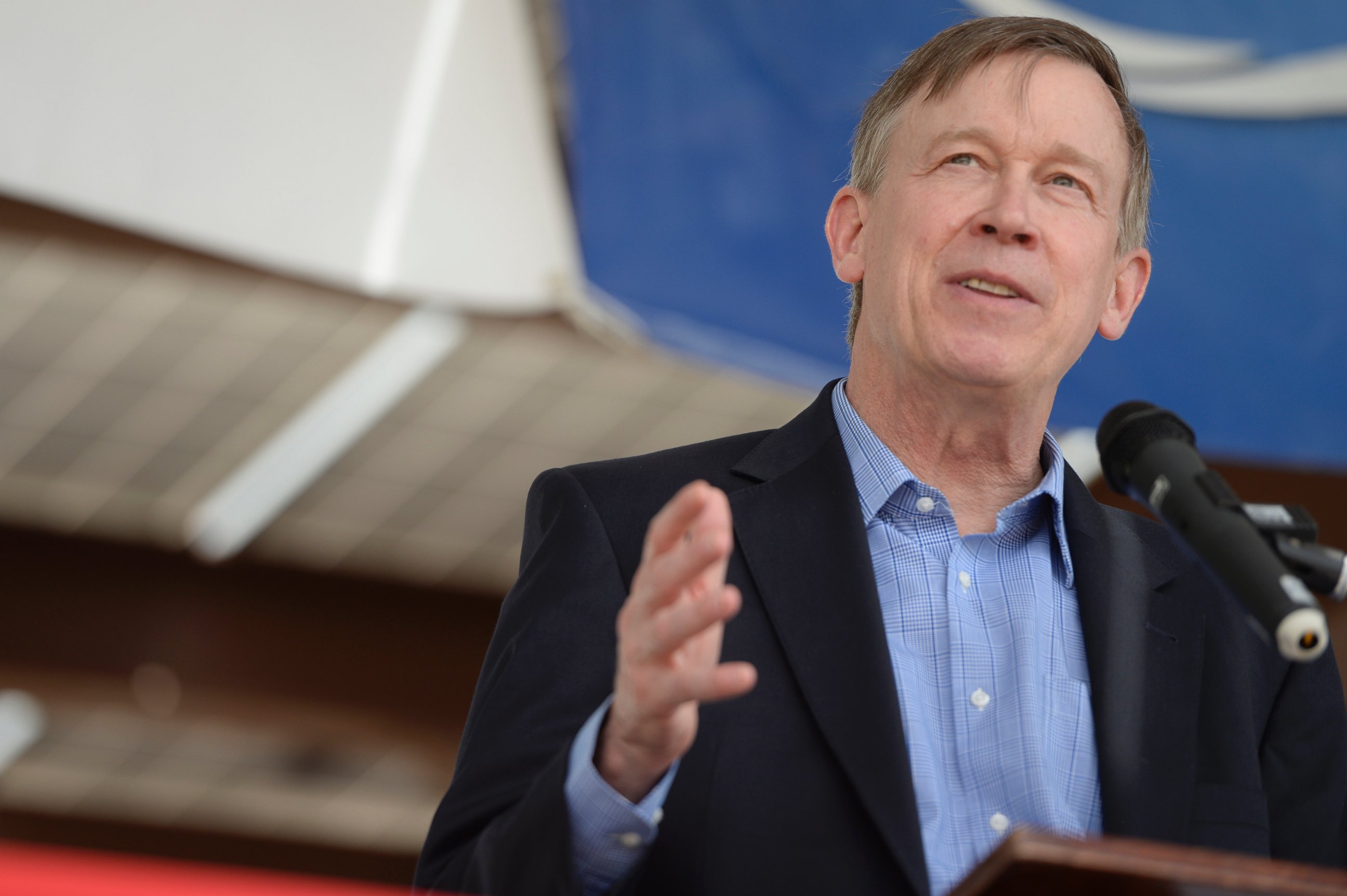 Colorado Gov. John Hickenlooper met with Clinton for more than two hours Friday during her series of vice president meetings and, according to a source, it went "really well."
Hickenlooper has been a close friend of the Clintons for many years and has held many fundraisers for Clinton during this election cycle. Just last week, Hickenlooper hosted a fundraiser for Clinton at his Denver residence. Clinton also met with the Colorado governor for coffee at that time for what the governor described at that time as "brief" social conversation.