— -- White House communications director Hope Hicks appeared before the House Intelligence Committee Tuesday for a closed-door interview related to Russian interference in the 2016 election, but refused to answer questions about her time in the White House, according to Republicans and Democrats on the panel.
Hicks, who was behind closed doors with the committee for more than nine hours, initially refused to answer any questions from investigators about the presidential transition or her time in the White House, with her lawyer telling the panel she was doing so under instructions from the White House.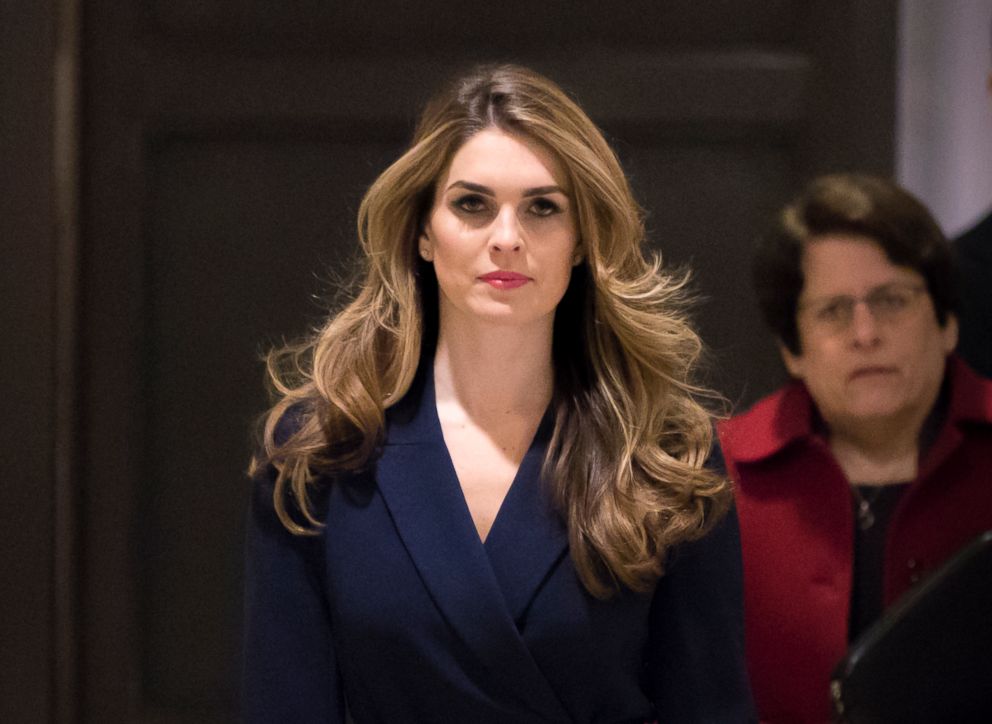 It was only after Democrats tried to subpoena Hicks for her testimony on the spot, and it became clear that Hicks had discussed the transition in a recent interview with the Senate Intelligence Committee, that she and her legal team conferred with the White House and then answered "most" of the committee's questions about the transition, according to Rep. Adam Schiff, D-Calif., the top Democrat on the panel.
"This is a breathtakingly broad claim a privilege that I don't think any court would sustain, and I think the White House knows that. This is not executive privilege, this is executive stonewalling," he told reporters after the Hicks interview.
One of the few White House staffers who has been at Trump's side since the early days of his campaign, Hicks faced questions about the campaign, transition and first year of the administration - including her role in the White House response to The New York Times report about Donald Trump Jr. and Jared Kushner's meeting with a Russian lawyer at Trump Tower in June 2016.
Hicks, who also has been interviewed by special counsel Robert Mueller's team, was "unwilling" to discuss the crafting of Donald Trump Jr.'s initial misleading statement about the meeting as she flew aboard Air Force One with President Trump, Schiff said.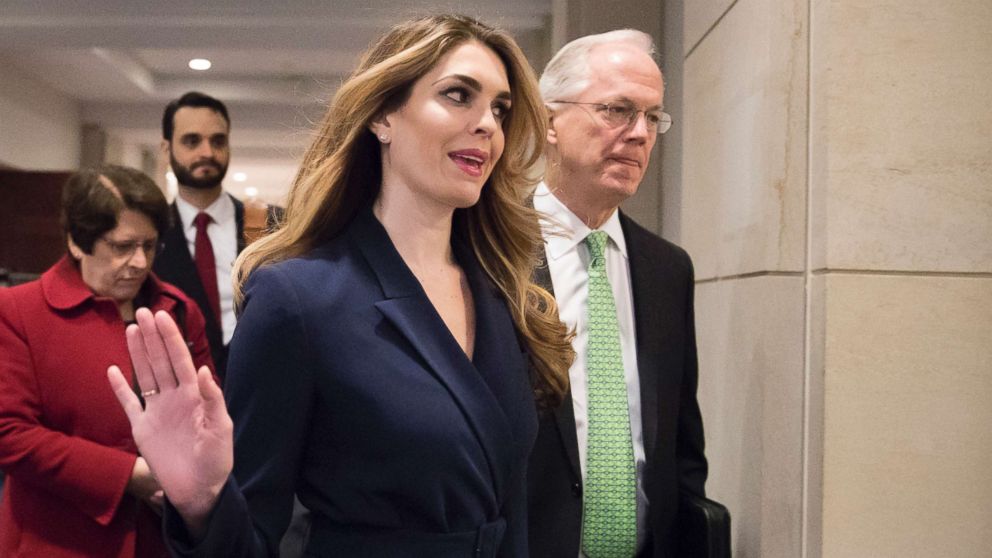 Leaving Capitol Hill with her legal team Tuesday night, Hicks had no comment on her marathon session behind closed doors with congressional investigators.
Earlier in the day, Democrats and Republicans acknowledged Hicks's limited cooperation with the committee.
"We got Bannon'ed," Rep. Denny Heck, a Washington Democrat, told several reporters earlier Tuesday as he emerged from the committee meeting room - a reference to former White House chief strategist Steve Bannon's refusal to answer any of the committee's questions on the same subjects.
"She has answered every possible question on the campaign, and my understanding is that the White House has asked her not to answer questions on the transition and her time in the White House," Rep. Peter King, a New York Republican, said in an interview with ABC News' Pierre Thomas.
Asked at Tuesday's briefing whether the White House had instructed Hicks not to answer certain questions, press secretary Sarah Sanders said, "We are cooperating. But I'm not going to comment on any single individual's interaction with the committee."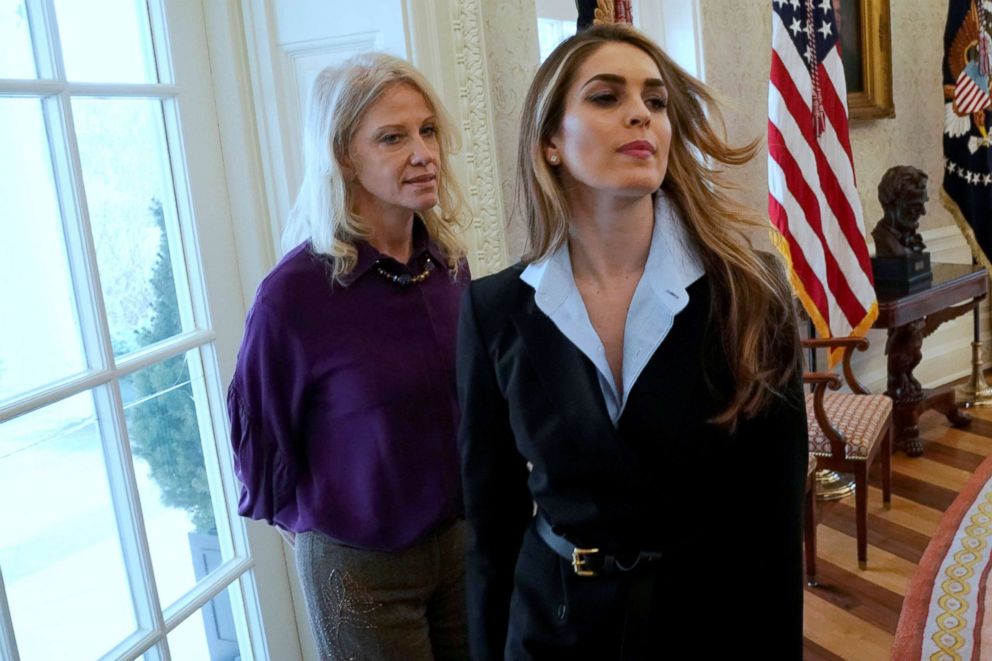 Hicks was initially set to appear before the committee in January, but her interview was scrapped over questions about the scope of the questioning and the White House's claims of executive privilege.
Earlier that week, Bannon and former Trump campaign manager Corey Lewandowski declined to answer many of the committee's questions.
Bannon was instructed by the White House not to answer questions about the transition or his time in the White House, according to sources familiar with his testimony.
He returned to Capitol Hill this month after two days of interviews with special counsel Robert Mueller's team, but refused to answer any questions other than those on a list preapproved by the White House - claiming he had been instructed to invoke executive privilege on Trump's behalf.
Republicans and Democrats on the committee are now considering steps to hold Bannon in contempt of Congress.
ABC News' Matthew Mosk, Alexander Mallin and Jeff Cook contributed to this report.