— -- Huma Abedin, a top aide to Hillary Clinton, announced today that she is separating from her husband, disgraced former Rep. Anthony Weiner.
The announcement comes in the wake of the latest allegations that he sent lewd messages to a woman online, which were revealed by The New York Post last night.
"After long and painful consideration and work on my marriage, I have made the decision to separate from my husband. Anthony and I remain devoted to doing what is best for our son, who is the light of our life. During this difficult time, I ask for respect for our privacy," Abedin said in a statement released today.
Abedin, who is one of Hillary Clinton's top aides, married Weiner in 2010, when he was a Democratic congressman representing a district in the New York City borough of Queens. Former President Bill Clinton officiated at their wedding.
A source close to Abedin told ABC News that she and Weiner have been living together but effectively separated for some time.
Reporters on the campaign trail have noticed that in recent months she has not been wearing a wedding ring, but in May, she appeared alongside him at the Met Gala.
She remains in Long Island in New York as part of a Clinton fundraising trip to the Hamptons. Their son, Jordan, is with her, the source close to Abedin said.
In June 2011, Weiner resigned from Congress a month after the release of an explicit photo of him that he inadvertently posted on his Twitter account. At the time, Abedin was pregnant with Jordan, who was born in December 2011.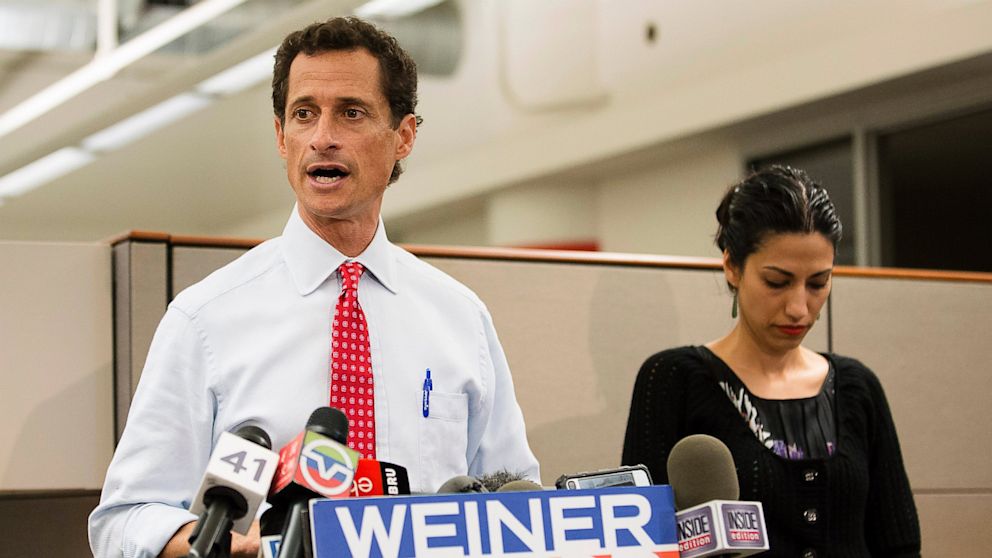 In spite of the scandal and his resignation from Congress, Weiner decided to run for mayor of New York City in 2013. Abedin publicly joined him at times for the campaign, which was documented in detail by a documentary film crew.
After a similar sexting scandal unfolded during the mayoral race, the notoriously private Abedin spoke at a press conference defending her decision to stay in the marriage. "Our marriage, like many others, has had its ups and its downs. It took a lot of work and a whole lot of therapy to get to a place where I could forgive Anthony," she said.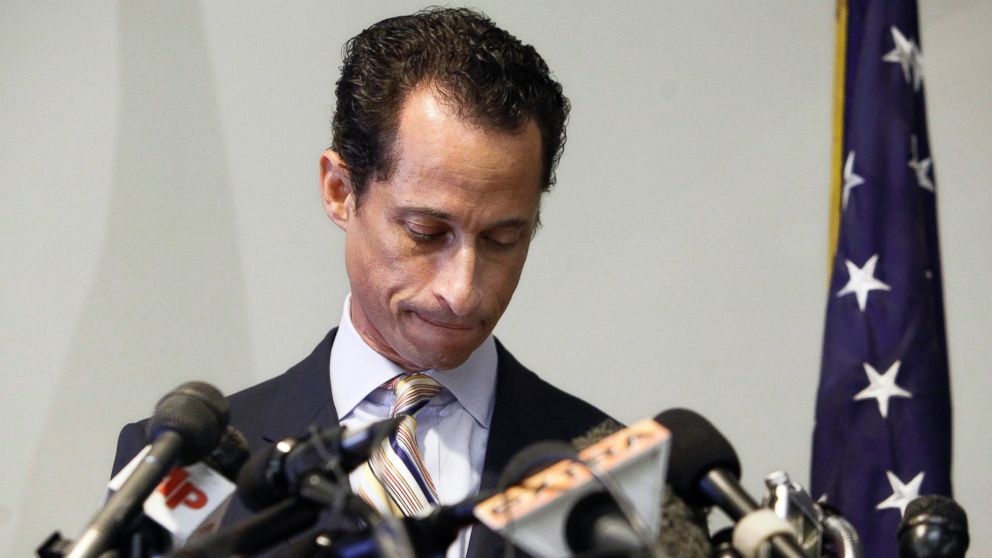 "It was not an easy choice in any way, but I made the decision that it was worth staying in this marriage. That was a decision I made for me, for our son and for our family," she said at the time.
Abedin has come under scrutiny during the presidential campaign as part of the investigation into Hillary Clinton's use of a private email server and allegations that donors to the Clinton Foundation were granted access at the State Department during Clinton's tenure as secretary of state.
Donald Trump, who has called Weiner a "pervert weirdo" and "sicko," weighed in on the split and praised Abedin's decision.
"Huma is making a very wise decision. I know Anthony Weiner well, and she will be far better off without him," Trump said in a statement released today.
He continued, "I only worry for the country in that Hillary Clinton was careless and negligent in allowing Weiner to have such close proximity to highly classified information. Who knows what he learned and who he told? It's just another example of Hillary Clinton's bad judgment. It is possible that our country and its security have been greatly compromised by this."