— -- A survivor of the Florida school massacre last week that killed 17 students and teachers said that as she heard shots ring out at her school she thought of her family and the life she always thought lay ahead of her.
"All I could think of was my family," Lauren Hogg told ABC News' "This Week" Co-Anchor Martha Raddatz on Sunday. "I thought of things I haven't done. I'm 14, I haven't even driven yet."
She said she also thought of her brother, David, 17, also a student at Marjory Stoneman Douglas High School in Broward County, Florida.
"He's my best friend, I was just so scared of losing him," she said.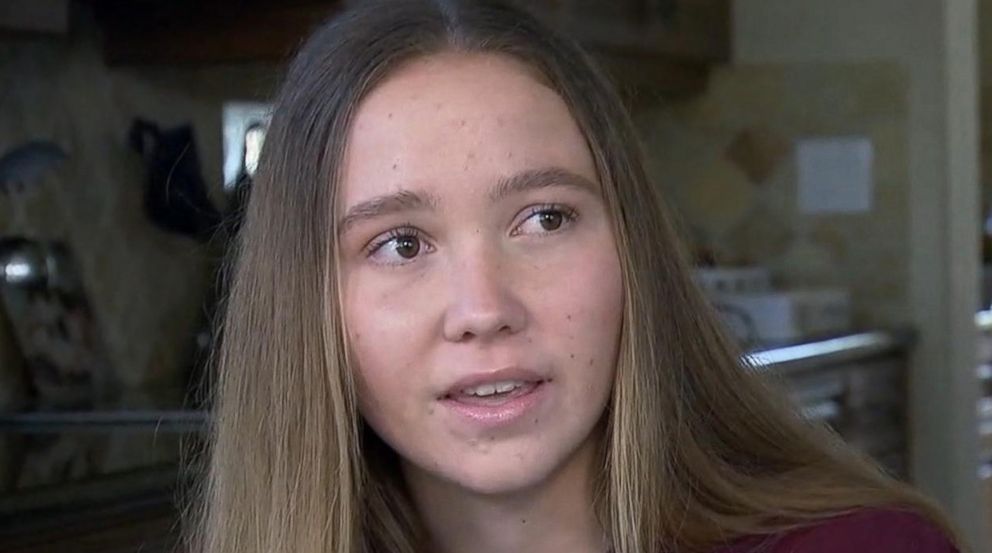 Lauren, who later learned that four friends died in the shooting, said she was hearing from classmates on her phone as the rampage unfolded.
"We got a text, and it would be, 'Are you guys OK? Are those gunshots? Did somebody just hear gunshots? What's happening?'" she said. "And then another person would text, 'I hear somebody coming down the hall, there's kids screaming,' and another person would text, 'There's smoke ... they're shooting,' and the next thing you know, somebody would text, 'My teacher is down, things are going bad, I love you guys.'"
Lauren's brother, David, and their mother, Rebecca Boldrick, who teaches in the Broward County school system, also talked to Raddatz on Sunday.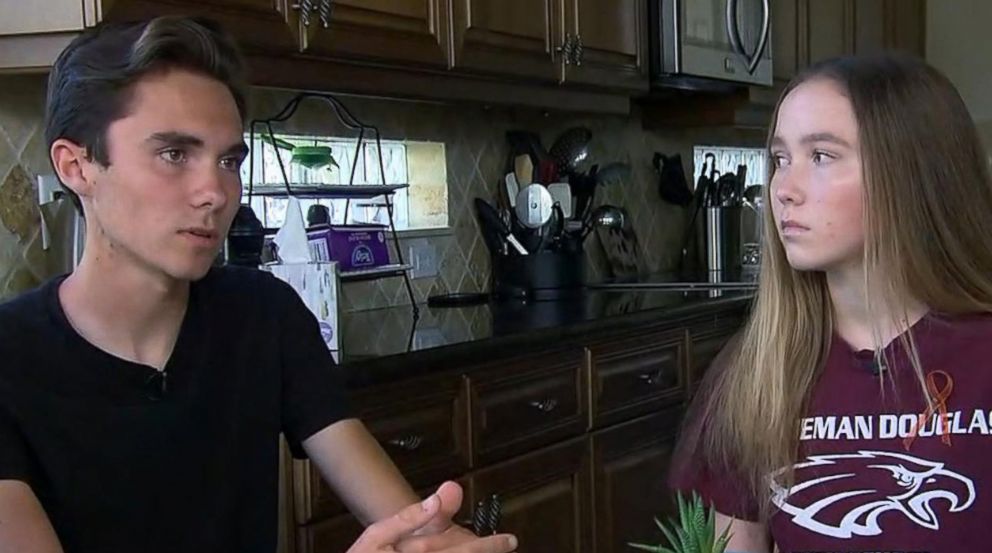 David said he wasn't able to receive his sister's texts during the shooting. "It was awful," he said.
"I was thinking of a million things at once," as it occurred, he said. "I was also thinking if I was going to die in here, if this was my last moment, I was going to die doing what I love, and that's telling people's stories and stories that matter."
So as the shooting occurred, David interviewed classmates and recorded them talking about gun violence and gun control.
"This is the story that I thought mattered the most because if we died, maybe ... even though our souls wouldn't carry on, our voices would," he said.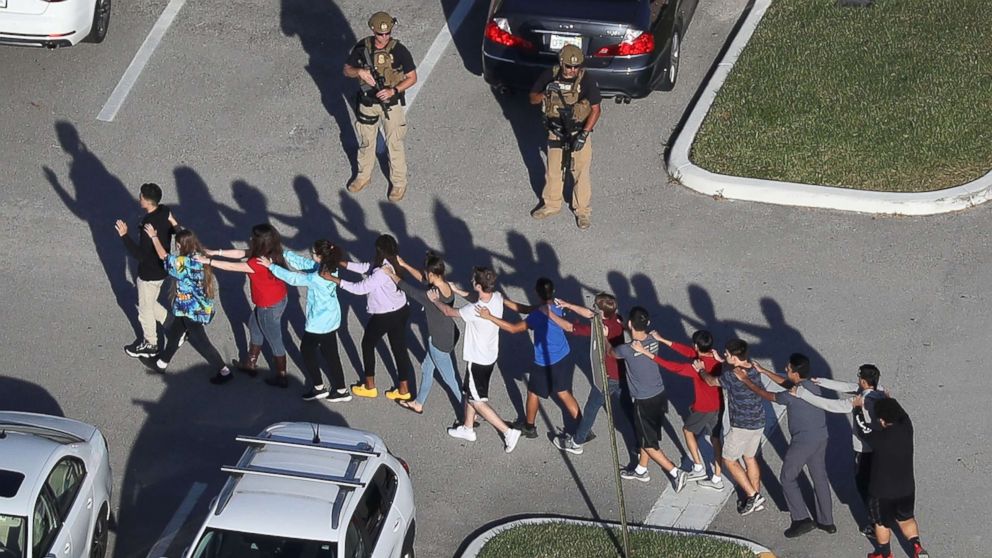 Raddatz asked Lauren how she found out her friends were among the victims.
"Well, we were still hiding in the class," she said. "There were rumors getting texted around, and there's texts going around that said, 'I heard this person's dead, I heard this person, I saw them shot on the floor' ... I can't handle it, I lost four friends. Yes."
"Jaime Guttenburg, Alaina Petty, Alyssa Alhadeff, and Gina Montalto," Lauren said. "We sat next to each other in class. We spent days on end just talking about what we want to do when we grow up, where we want to go to college, and now it's just gone."
Lauren and David's mother, Rebecca Boldrick, said of school shootings, "You never think it will happen to you."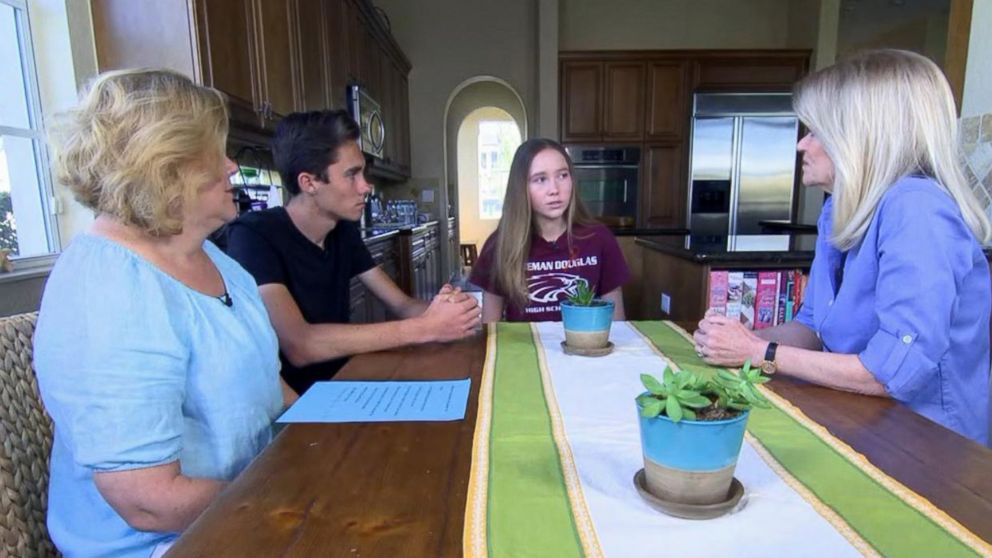 "You see it on the news, you think, 'How sad, oh, those Sandy Hook parents, their babies are gone," she continued, referring to the December 2012 massacre at Sandy Hook Elementary school in Newtown, Connecticut, that killed 20 1st-graders and six staff and teachers. "You never, ever think it will be you."
Christine Leinonen is one of those mothers whose loss others have been able to watch from afar.
Leinonen's son, Christopher, was among the 49 people killed in the Pulse nightclub shooting in Orlando in 2016. She told Raddatz on Sunday that even after a mass shooting such as at Stoneman Douglas, parents may have trouble accepting that their children are dead.
"A lot of them are probably in some very strong denial," Leinonen said. "It's a good thing to have denial because it does get you through the reality ... the reality is so horrific."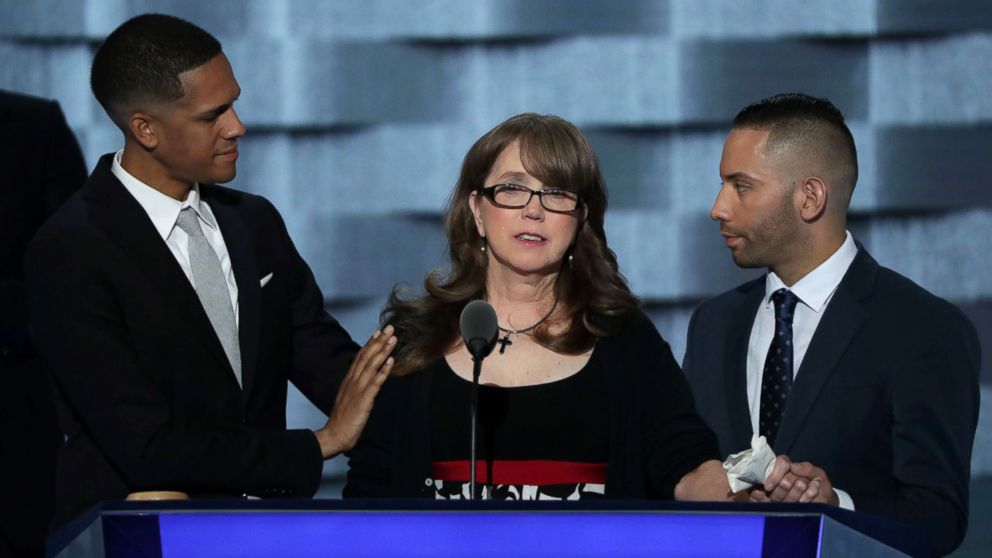 Parents suffering such a sudden, violent loss are "in a war zone," Leinonen said. "They have now been put into a battlefield that they didn't train for, they didn't enlist for, they have no equipment for, but yet here they are in a battlefield."
Leinonen went looking for her son in the wake of the Pulse shooting but it was 33 hours before she found out he was among the dead.
Of the parents of children shot dead at Stoneman Douglas, she said, "They are going to have one hell of a nightmare."