Republican South Dakota Sen. Mike Rounds on Sunday labeled the impending passage of a Democratic tax, climate and health bill as a "boondoggle" for the country.
Rounds was responding to ABC "This Week" anchor George Stephanopoulos, who asked him in an exclusive interview immediately after Delaware Democrat Chris Coons appeared: "We just heard Sen. Coons say that this bill is going to be a boon to consumers, a boon for the economy. Your response?"
Rounds pushed back on the Inflation Reduction Act (IRA), a proposal Democrats said would reduce the deficit, support clean energy and lower drug costs, in part by increasing corporate taxes.
"It's not going to do much to help inflation, we're still gonna have a problem there," Rounds told Stephanopoulos.
He also disagreed with a congressional Joint Committee on Taxation analysis showing that the bill would not raise taxes, increase spending over the long term or put an additional tax burden on families making less than $400,000.
He contended that Americans would be impacted as broader costs are levied on the economy and corporations raise prices.
"We will see those tax increases coming down the line and Americans are gonna feel it," Rounds said. "The bottom line on this is that what they're really trying to do is to take dollars in and then redistribute it back out to the places that they think it should be done … This is not the time to be experimenting in that area."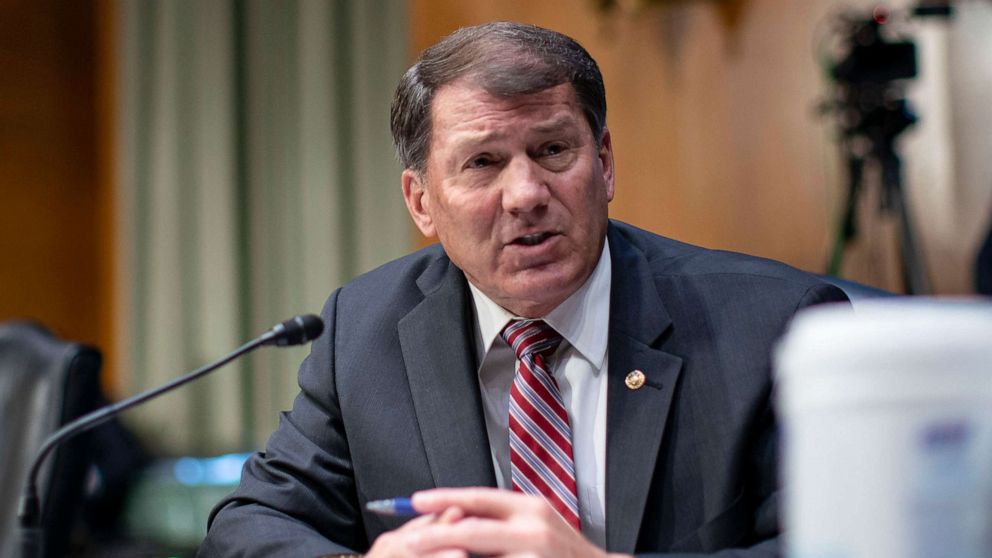 One key provision of the IRA would allow Medicare to negotiate lower prices on some prescription drugs, with a proposition to cap out-of-pocket spending at $2,000.
Rounds cast Medicare's potential negotiating power another way.
"First of all, it doesn't start for four years. And second of all, once it does start, what do you think the drug companies are going to be doing when they start being dictated to?" he told Stephanopoulos. "This is not healthy, it's not good and it will cause problems in the marketplace."
Stephanopoulos followed up on Rounds' concerns of a recession, pointing to the latest report from the Labor Department that U.S. employers added an unexpectedly robust 528,000 jobs in July as the unemployment rate ticked down to 3.5%. That is the lowest in the last 50 years.
But Rounds insisted he and other Republicans had reservations.
"What you're actually seeing, we believe, might be a precursor to what's to come. You're going to find out the larger companies such as Walmart are talking about starting to reduce the number of people that they're going to be employing," he said.
"So while it's good and we want to see job growth, I don't think we can necessarily say that that is not a precursor yet to probably some more serious economic issues coming very shortly," he said.
With the midterm elections only months away, Rounds said his focus was on 2022 -- not on 2024, as Stephanopoulos raised the possibility of former President Donald Trump running again for the White House.
Nonetheless, Rounds said he expected a "wide open field" in the next Republican presidential primary. "Let's see who else is coming up," he said.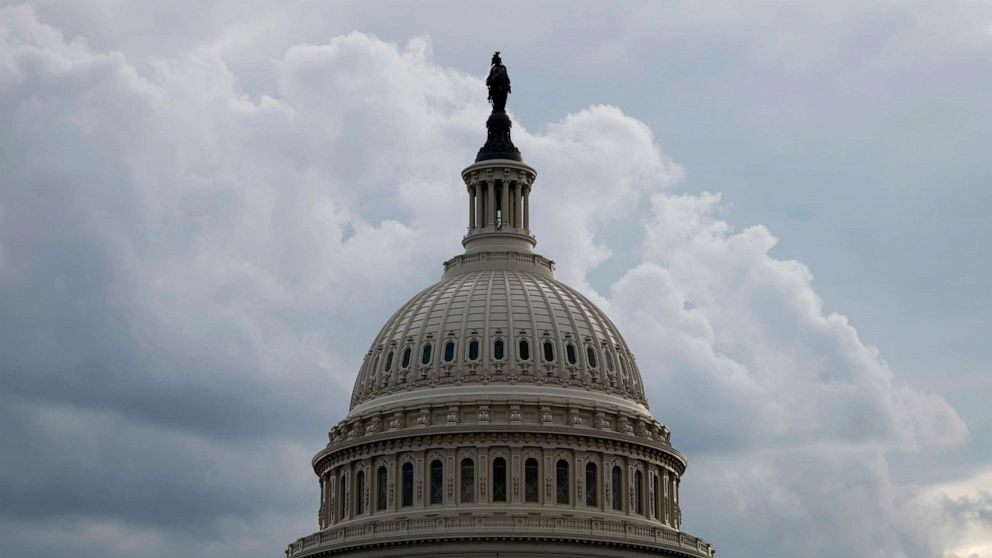 "You want [Trump] to wait until after the midterms to announce?" Stephanopoulos asked.
"Most certainly. I think that would be good, because I think Democrats would like to have him draw attention away from the 2022," Rounds said. "We have to have a good strong showing in the 2022 … and then we'll have divided government, but at least we'll be able to slow down some of these rather radical ideas that they're putting out right now."
Stephanopoulos also asked Rounds for his view on a proposed pro-abortion access amendment in his home state in light of last week's resounding defeat of an anti-abortion amendment in Kansas, another Republican stronghold.
"[Abortion access] is back where it should be and that is back to the states, and then we'll let the people and the legislative body decide exactly what they think is the long-term approach. Me personally, I am pro-life. I believe that abortion is wrong," Rounds said.