'The indictment, I think, is a pretty damning indictment': Chris Christie on Roger Stone
Chris Christie discusses his new, headline-making book "Let Me Finish."
Former New Jersey governor and ABC news contributor Chris Christie called special counsel Robert Mueller's indictment of longtime Trump friend Roger Stone "pretty damning."
"Listen, I think if he decides to go to trial, he's in very, very grave danger," Christie, a former U.S. attorney, told George Stephanopoulos on "This Week" in his first interview promoting his new book "Let Me Finish: Trump, the Kushners, Bannon, New Jersey and the Power of In-Your-Face Politics."
"Everyone is presumed innocent, George, and so is he, but the indictment, I think, is a pretty damning indictment," he said.
Stone was arrested early Friday at his Fort Lauderdale, Florida, home after the special counsel filed a seven-count indictment against him as part of an ongoing probe into Russian interference in the 2016 U.S. presidential election. The indictment includes five counts of making false statements to Congress, one count of obstruction of an official proceeding and one count of witness tampering.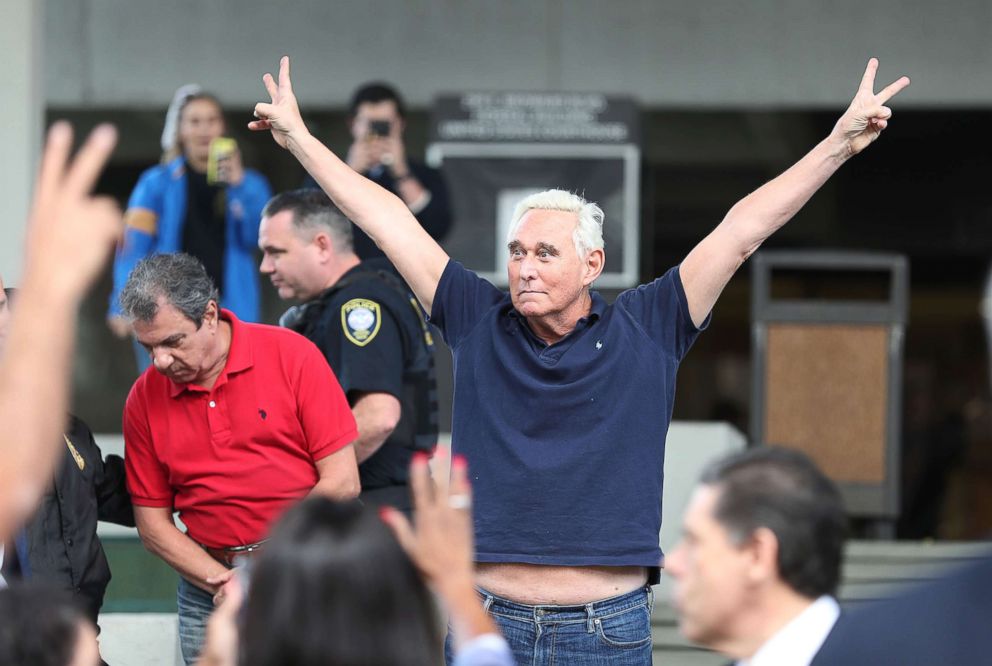 "This was an expensive show of force to try to depict me as public enemy number one, the OG, to attempt to poison the jury pool," Stone said of his arrest, and accused prosecutors of using "Gestapo tactics," a reference to the secret state police in Nazi Germany.
Stone told Stephanopoulos that he has never discussed Russia or the Mueller investigation with President Donald Trump during or since the 2016 presidential campaign.
"I do have a million e-mails, they have been reported, many of them taken out of context in this indictment, but there is nothing to find," he said, denying the charges in the indictment. "Again, I think it is –- it is designed to intimidate me or perhaps seek personal information that could be used to embarrass me, but has nothing to do with WikiLeaks, Russia, the 2016 campaign or anything else."
Stone also called the indictment "thin."
"No, it's not," said Christie when asked to comment on Stone. "The fact of the matter is that every white collar defendant in this circumstance, when they're confronted with a bunch of documents of their own making, try to say that they're out of context. If I had a nickel for every time I had a defendant tell me, when I was U.S. attorney, it was out of context, I'd be a rich guy, and I'm not."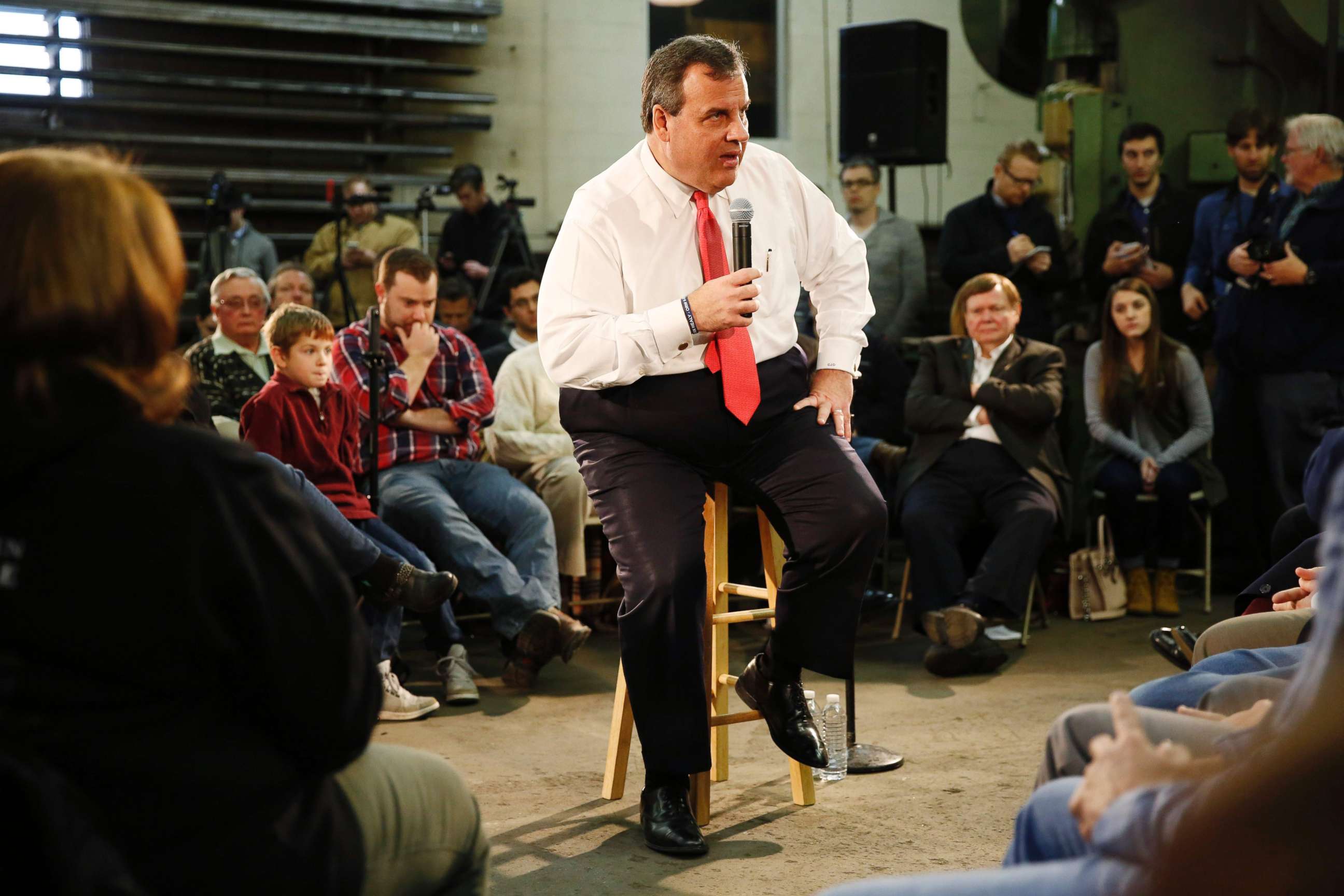 "So the fact is that, you know, he's got a problem. Because they've got all these e-mails and text messages that he created that tell a pretty clear story."
On "This Week," Christie said it would not be "politically viable" for the president to pardon Stone if he were convicted.
"I think the president understands the limits of politics, he's understanding it even more," said Christie. "And I think he knows that those kind of pardons would not be politically viable."
Christie's new book "Let Me Finish," takes readers inside the unorthodox Trump presidential campaign. After he dropped out of the 2016 Republican primary, Christie became the first major elected official to endorse Trump. Candidate Trump eventually asked Christie to run his transition team.
In the book, Christie describes getting passed over for vice president. Then, just days after the election, he was fired from directing Trump's transition. He accuses the president's son-in-law and now senior adviser to the president, Jared Kushner, of performing a political "hit job" on him.
Christie writes that in the beginning of the Trump administration, there was a "revolving door of deeply flawed individuals -– amateurs, grifters, weaklings, convicted and unconvicted felons -– who were hustled into jobs they never were suited for."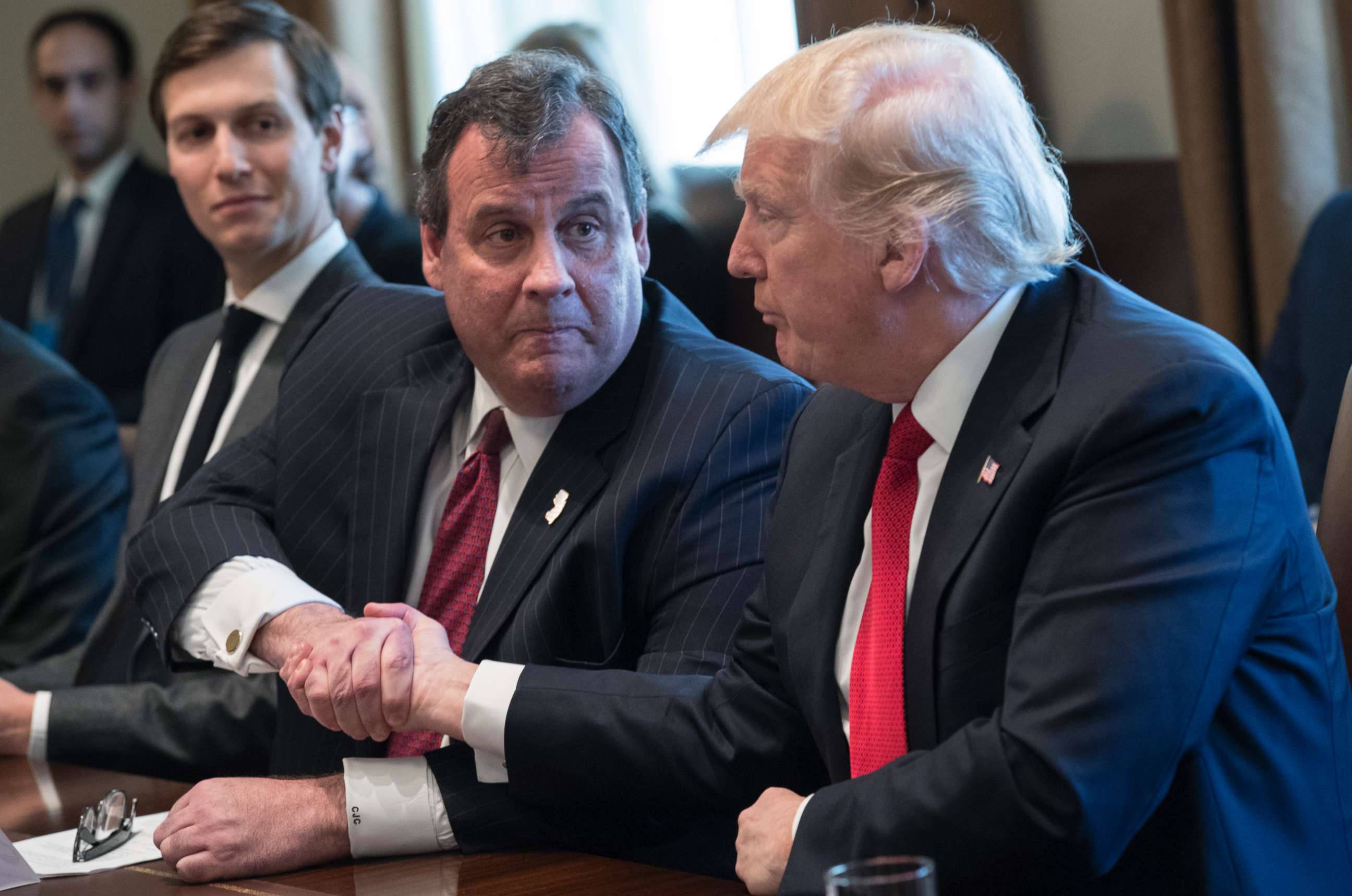 Christie said on "This Week" that the core of his book is the idea that "this president was so ill-served by the decision made by Steve Bannon and Jared Kushner and Rick Dearborn to throw out all the work that was done by the transition."
He wrote that he knew Michael Flynn, the fired former national security adviser who pleaded guilty in the special counsel investigation for lying for the FBI, "was trouble from the first day I met him."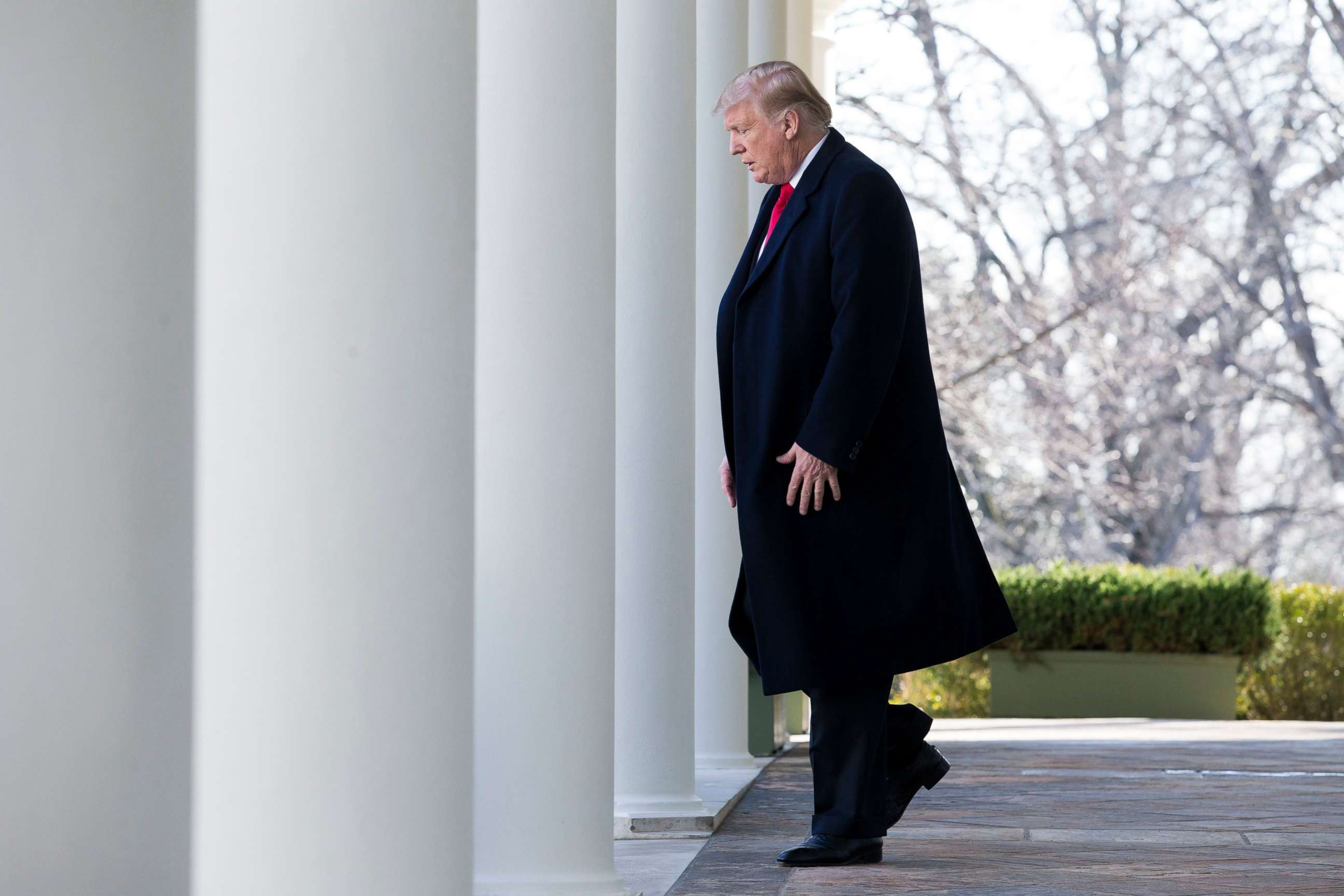 After the first intelligence briefing for candidate Trump, which both Christie and Flynn attended, Christie said he told the future president that "Flynn just does not belong close to" him.
"And it culminates with the last conversation we had about Flynn right -- right after the election, where I said to the president, 'You know, I don't -- I don't think you should make him national security adviser.'" Christie said on "This Week." "The president said to me, 'You just don't like him.' And I said, 'You're right. I don't like him. You want to know why?'" Christie said.
"And the president said, 'Yes,' and I said, 'Because he's going to get you in trouble.'"
"The problem for the president has been at times, and especially the people he had around him in the beginning, were just not suited to be there… When you have people who think they can be rogue actors like that, that ill-serves the president," Christie said on "This Week."
"They got him off to a really bad start in that regard, and it drove me crazy because I knew we had a plan for him that would have gotten him off to a good start with good people."
ABC News' Mitch Alva contributed to this story.