— -- The simmering tensions between different factions within the White House reached a very public boil in recent days.
The foul-mouthed exchange that communications director Anthony Scaramucci had with a reporter for The New Yorker put the acrimony on full display, giving the public a clear view into the personnel turbulence.
Scaramucci took aim at both Chief of Staff Reince Priebus and Chief Strategist Steve Bannon, but the criticisms of Priebus struck a stronger chord because they came after Scaramucci posted a cryptic tweet Wednesday that he later deleted, which many took as him calling for Priebus to be investigated as a leaker.
Those accusations capped their first week working alongside each other at the White House, and mark a contrast from the strong relationship that they were touting when Scaramucci was first brought on.
Starting off with a somewhat unified front
On July 21, shortly after it was confirmed that Scaramucci had been hired as communications director, reports surfaced that Priebus had not known about the hiring before it happened, which would be highly unusual -- and telling -- given his position as chief-of-staff.
Hours later, Sean Spicer resigned as press secretary, marking one of the most public departures from the administration during its six-month tenure.
Spicer, who worked with Priebus for years at the Republican National Committee before joining the Trump administration, had been giving fewer press briefings in recent weeks but had been serving as the highest-ranking individual in the communications department.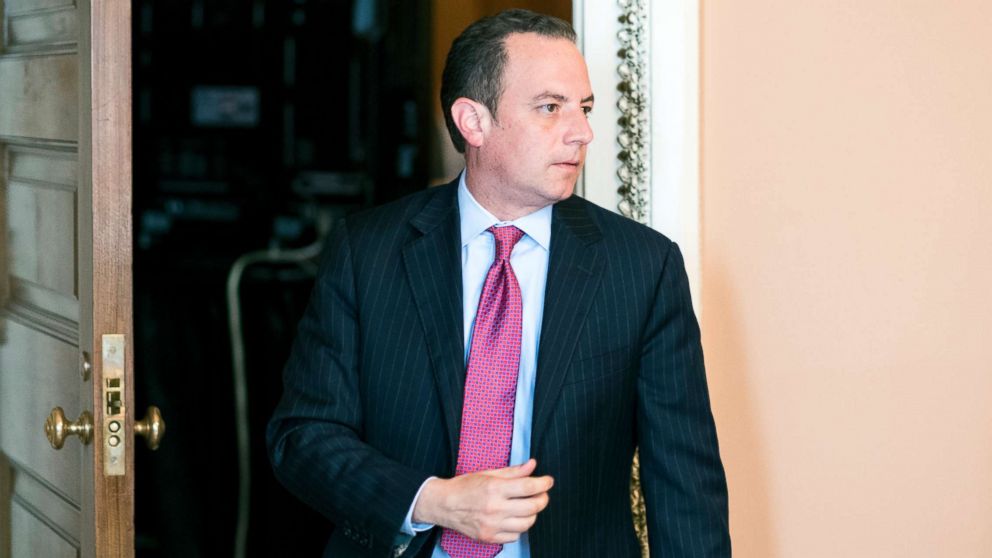 Shortly after Spicer's resignation, amid swirling questions about how Scaramucci's hiring factored into his decision, Priebus told ABC News' Chief White House Correspondent Jon Karl that he fully supports Scaramucci and has a longstanding good relationship with him.
Priebus noted that Scaramucci had even offered him the role of chief operating officer in his finance venture back in 2012. Scaramucci cited the same tidbit as evidence of their existing ties when he gave his first press conference later that day.
"I think it reflects poorly on Reince that he didn't take my offer to come in and be our chief operating officer, but I say that in jest obviously," Scaramucci said at the briefing.
"What I want you guys to know is that he was my first call this morning. I met with him before we sat in the Oval Office, and we are committed as true professionals to the team and the process of getting the administration's message out," he said.
"There's been some speculation in the press about me and Reince so I just want to talk about that very quickly. Reince and I have been personal friends for six years. We are a little bit like brothers where we rough each other up once in a while, which is totally normal for brothers," he said.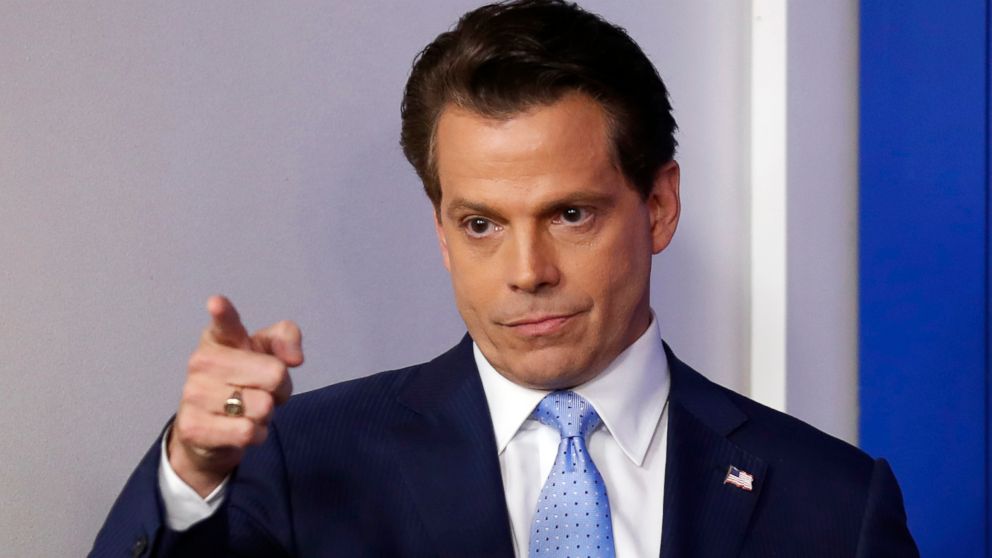 Change in tone
The relationship appeared to take a paranoid turn as the days progressed, however, with the next bump coming on Wednesday, July 26.
It was later revealed that Scaramucci called Ryan Lizza, a reporter for The New Yorker, that evening after Lizza tweeted that a senior White House official told him that Trump and the first lady were having dinner with former Fox News executive Bill Shine and Fox News host Sean Hannity.
Scaramucci called Lizza to try to determine who told him about that dinner, according to the article that Lizza published the following day. Scaramucci ended the call saying "I've gotta start tweeting some s--- to make this guy crazy," according to The New Yorker article. Shortly after, he tweeted that his financial disclosure information had been illegally leaked and he was calling on the FBI and Department of Justice to investigate, ending the tweet by tagging Priebus.
Lizza then posted a tweet, writing, "In case there's any ambiguity in his tweet I can confirm that Scaramucci wants the FBI to investigate Reince for leaking."
Scaramucci subsequently deleted that original tweet and wrote another one that featured a screengrab of a news story with the headline, "Scaramucci appears to want Priebus investigated by FBI."
"Wrong! Tweet was public notice to leakers that all Sr Adm officials are helping to end illegal leaks. @Reince45," Scaramucci's tweet read.
On Thursday morning, he called into CNN, saying that he and Trump have a "very good idea" of the "senior leakers are in the White House."
"As you know from the Italian expression, the fish stinks from the head down. But I can tell you two fish that don't stink. That's me and the president," Scaramucci said on CNN.
He then directly referenced Priebus and said, "We have had odds, we have had differences."
"When I said we were brothers from the podium, that's because we're rough on each other -- some brothers are like Cain and Abel," he said, referencing a biblical passage that ends in Cain killing Abel. "Other brothers can fight with each other and then get along. I don't know if this is repairable or not. That will be up to the president."
Foul-mouthed call
The last blow of the day came when Lizza published an article on The New Yorker's website detailing his alleged conversation with Scaramucci the night before.
At one point during the call, Scaramucci called Priebus a "f------ paranoid schizophrenic."
At another, Scaramucci used a vulgar phrase describing how he alleges Priebus prevented him from becoming a part of the administration in the first six months.
Scaramucci turned to Twitter to comment on the story, but he did not deny any of the article nor did he apologize for the comments that he made -- only saying he would refrain from using such "colorful language."
"I sometimes use colorful language. I will refrain in this arena but not give up the passionate fight for @realDonaldTrump's agenda. #MAGA," Scaramucci said in a tweet this evening after the article posted.
He later appeared to blame Lizza for publishing the exchange, "I made a mistake in trusting in a reporter. It won't happen again."
Both Priebus and Scaramucci were reportedly traveling with the president on Air Force One today to New York.