— -- Newlyweds Stephanie and Brian Tobe will never forget their wedding this weekend, where President Obama became an unexpected wedding crasher.
The Tobes, who have been together for eight years, wed at the Torrey Pines Golf Course in San Diego, California, Sunday. While they knew Obama would be golfing nearby that day, they had no idea he would come meet them before the ceremony.
Wedding photographer Jeff Youngren, who photographed the wedding with his wife, Erin, said they were waiting for the ceremony to start when they learned that the president was on the last hole.
"Between Stephanie getting her makeup done, she kept peeking out the window looking," Youngren told ABC News.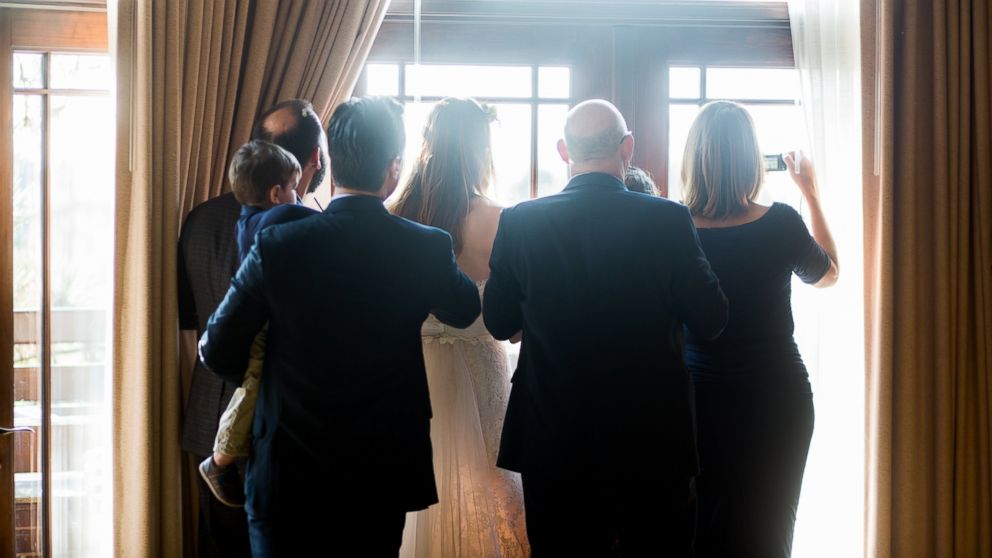 "Then he finishes his game and goes down to the lawn area, which is where our ceremony was," Stephanie told ABC News.
She said all her 60 wedding guests lined up to shake his hand.
"Our photographers, they had earpieces in, talking to each other," Stephanie said. "So one photographer, Erin, she was down talking on the lawn and our photographer, Jeff, was up with us in the suite. And they're talking to each other, and saying things, like 'Oh. this might be the one chance; you've got to go now.'"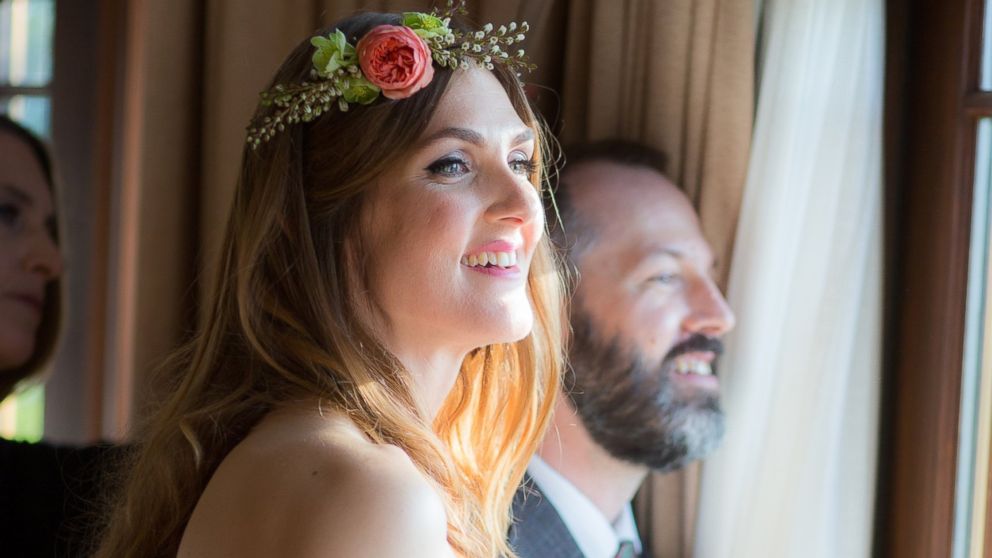 "Stephanie was like, 'We're going to go do this,'" Youngren recalled, and "She bolted out the door."
"Once I heard that that there might be an opportunity to even just say hi, shake his hand or even try to take a picture, we darted," Stephanie said. "We ran to the closest elevator, got downstairs and I picked up my huge dress and I just started running across the lawn to get over to the president."
Youngren said, "I've never seen a bride run so fast in such an elegant gown."
With Brian in tow, they ran out and onto the grass.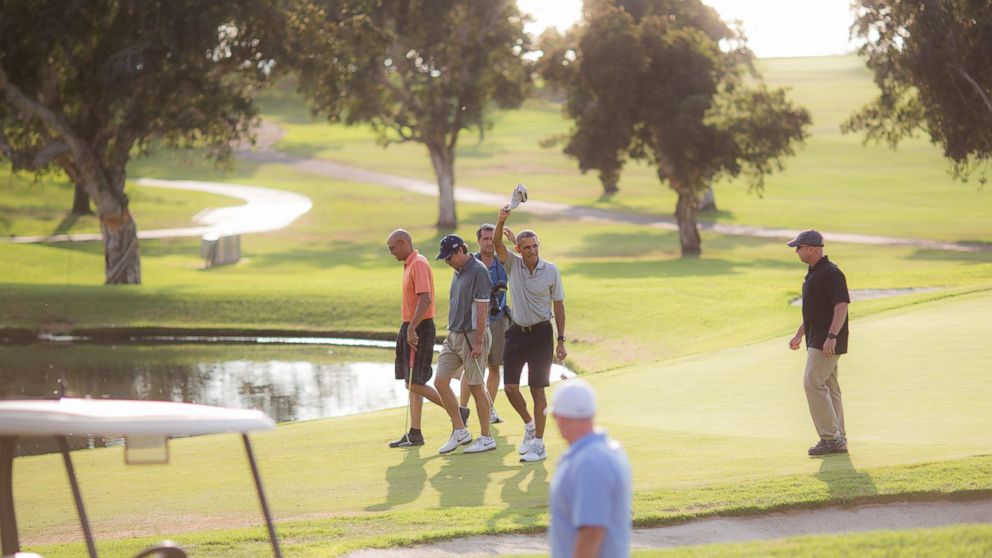 "I think he [Obama] saw us coming from a distance and kind of paused," Youngren said.
Stephanie added, "It was so cool because all of our friends were screaming and cheering for us. They weren't even looking at the president, they were looking at us. It was so exciting. And we just ran out across through the crowd and got up to the president and got to shake his hand."
"As we were running out there, I started crying ... It was an emotional experience and then to see the sitting president there was even wilder," she said.
Brian told ABC News, "Right when we saw him, Stephanie got to him first. And he said congrats to Stephanie right away. And at that moment he pointed out that my foot was actually on the train or the trail of her wedding dress on the ground and he said, I don't remember his exact words, but he's so relaxed, and he says nope, nope you know ... you can't step on the wedding dress."
"I think it was our first marriage advice," Brian said.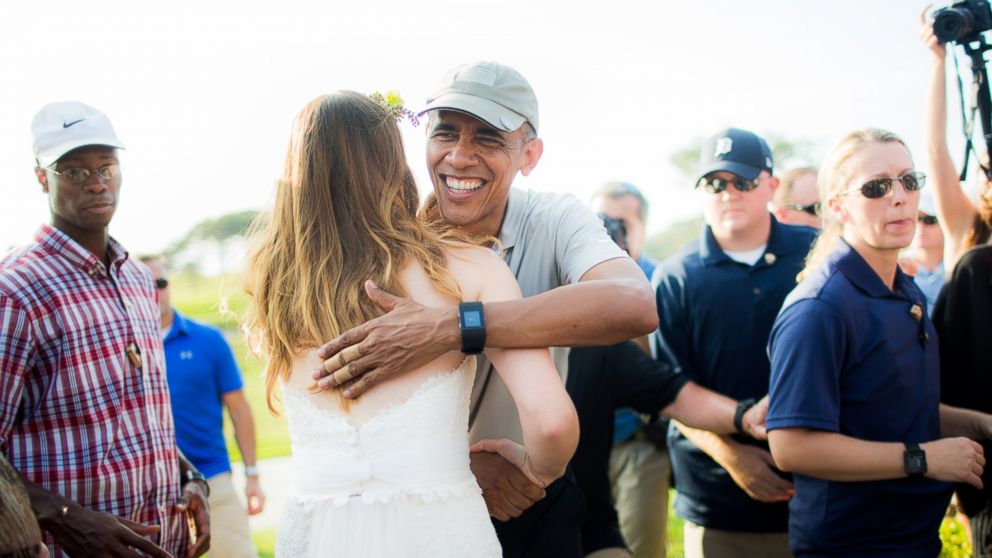 Youngren said the president was "really gracious" and gave the bride a big hug.
Brian is from Chicago, so the two shared a little banter back and forth about the city, Youngren said, and Obama "just joked around with them."
"It was a really thrilling moment," Brian said.
"I'm actually a doctor at the V.A., and he actually talked to us long enough for me to tell him that," he added. "That was actually a proud moment when he shook my hand again ... after I told him that."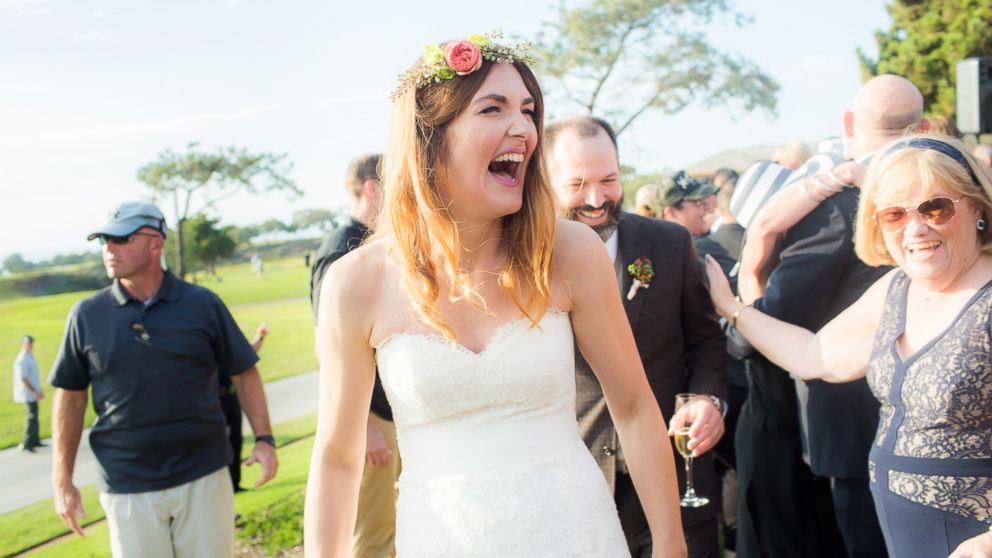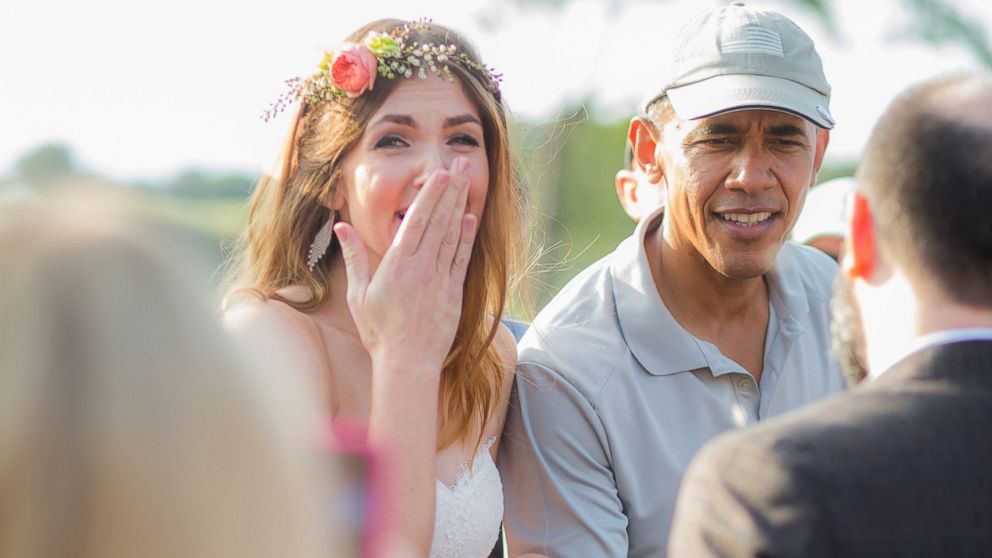 Wedding videographer Samantha Starkey (SJ Videography) caught the moment on video:
While Youngren, who captured the unforgettable moment on camera, said he was in "photographer mode" and didn't shake the president's hand himself, he called the day a "wonderful experience."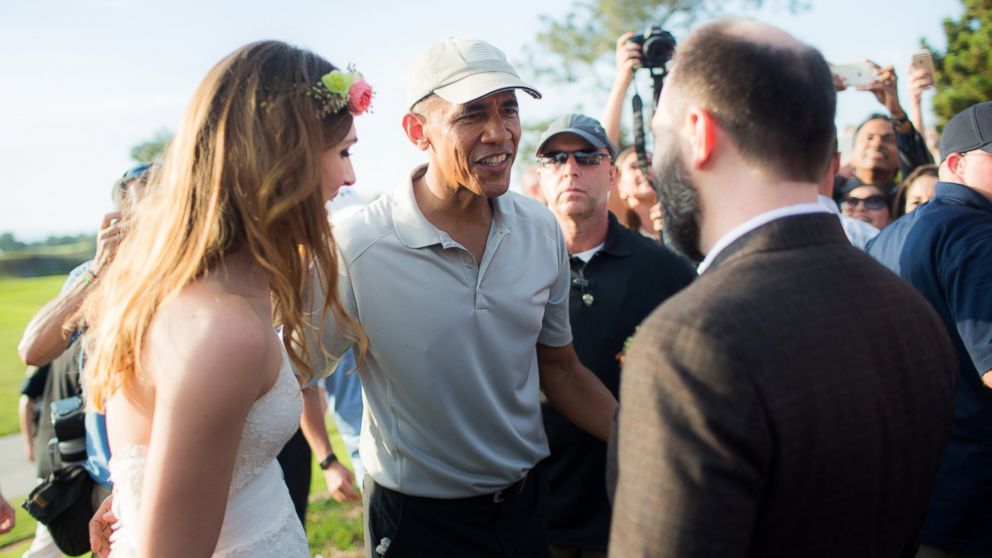 "I still can't believe it happened. It was not what we expected when we woke up that morning," he said.
Youngren said he was "so taken aback by how kind the president was to our couple ... it was amazing to see."
"He has so much going on and so much stress ... to see him just be so calm and gracious and kind to a couple on their wedding day ... It made me really hopeful and excited, and just proud to have him as a leader," Youngren said.
The newlyweds will be spending their honeymoon in Obama's home state of Hawaii.