— -- Chad McCullough, 44, was born in Ohio and has lived in Butler County for about nine or 10 years, he says.
Last November, McCullough and his wife made their way to the local polling station in southwest Ohio to cast their ballots.
But as he attempted to exercise his right to participate in the democratic process, a poll worker told him that he couldn't find his name on the voter registration list -- McCullough was no longer registered.
"I had no idea that my voter registration could be cancelled, even if I did not move," McCullough said.
McCullough is among tens of thousands of voters in Ohio, many from low-income neighborhoods and who typically vote for Democratic candidates, who have been deemed ineligible to vote by Ohio election officials last year simply because they haven't voted enough -- a move that disenfranchises voters and is illegal, voting rights advocates say.
McCullough's comments are now part of a federal lawsuit against Ohio's Secretary of State -- a legal action that has spurred heavy debate among voting rights activists and elected officials during the 2016 election cycle.
Public policy organization Demos and the ACLU of Ohio, which filed the lawsuit against Ohio's top election official Jon Husted, is asking the court to stop the purging process from going forward, and for other purged voters to be re-instated ahead of the November 2016 election. The suit alleges that because so much attention is on the presidential race this year, a much larger number of infrequent Ohio voters will be "denied the opportunity to cast a vote that counts."
"There can be no genuine dispute that the mere failure to vote for two years is not just an unreasonable and faulty indicator that someone has changed address, it is a forbidden one," the lawsuit alleges.
The Purge
Advocates say that the voters were incorrectly removed from the rolls.
"These people are perfectly eligible to vote," Freda Levenson, legal director of the American Civil Liberties Union of Ohio said. "They've lived in the same house since they've been registered, they haven't moved, they haven't been convicted of a felony, and they didn't cancel their registration."
In 2015, Cuyahoga County –- Ohio's biggest county –- canceled 40,000 registrations based only on residents' failure to vote, and a disproportionate number of those removed were in poor neighborhoods and people of color, according to Demos.
A recent Reuters report found that across Ohio's biggest cities -- Cleveland, Columbus, and Cincinnati -- a total of 144,000 had been removed from voter registration rolls, and that voters from Democratic-leaning neighborhoods were removed at roughly twice the rate as Republican-leaning neighborhoods.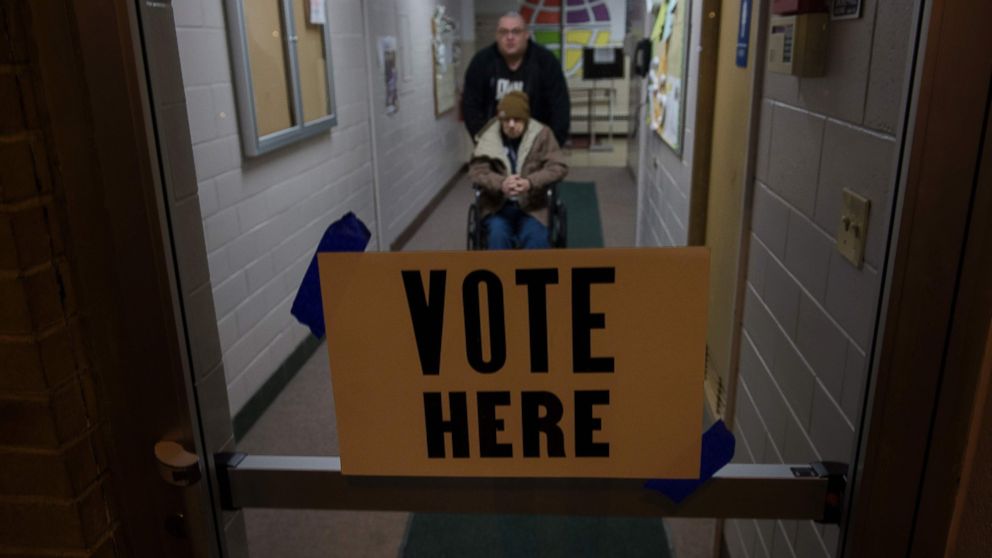 Most recently, on March 15, Levenson says registration cancellation affected about 350 people across 10 counties in Ohio in the primary election. But it's harder to know the statewide total because each of the 88 counties in Ohio manage their own voting records, which are not always publicly available.
"If you haven't voted in a four-year period, we send a letter. If you continue to miss the next two federal elections, you will be removed, you will be purged from voter rolls," said Ben Piscitelli, the public information officer for the Franklin County Board of Elections, based in Columbus. "It keeps the size of voter registration rolls current."
The practice -– called purging -- has been around since the early 1990s, but civil rights groups say it's in direct violation of the National Voter Registration Act of 1993, which says states can only remove voters from the rolls if they request it, if they die, or if they move.
Denied At The Polls
Navy veteran Larry Harmon, 59, a longtime Ohio resident, says he was denied his right to vote in Ohio's general election last November, even though he hadn't moved, was still alive and didn't ask the state to withdraw his registration.
His mistake? He had not cast a ballot since the 2008 presidential election -– a move that was purposeful.
"In 2012, I was disillusioned with the candidates and the political process, so I decided to abstain from voting, which was my own way of having my voice heard," Harmon said in statements filed as part of the lawsuit. "There's no option on a ballot for 'none of the above,' so I stayed home and expressed my political preference that way."
In November 2015, Harmon decided to vote for an issue on the state's ballot, but when he arrived at the polling station, he was told he was no longer registered.
"I wanted to vote and I was disappointed to have my vote taken away from me, depriving me of the ability to vote my conscience, simply because I decided not to vote in certain elections," Harmon said, according to a release from his lawyers.
In his legal statement, he said: "I do not remember ever receiving a notice in the mail asking me to confirm my address or warning me that my voter registration would be cancelled if I did not vote."
He's not alone.
Lisa Keil, who has resided in Toledo for the last 15 years, voted in the 2008 presidential election, but not in 2012.
"I intended to vote in person on Election Day, but when I arrived at my polling place, the line was long and I did not think that I would be able to vote and get to work on time. Because of this, I left the polling place without voting," she wrote in her own legal declaration.
"In November 2015, I attempted to vote in our local election. I was motivated by some of the issues on the ballot and some of the local candidates. When I arrived with my husband at my polling place, I was told that my name was not in the poll book. I was very upset that my ballot had not been counted because I believe so strongly in the important of voting," she said.
The Law Is The Law, Election Officials Say
Husted, a Republican, says he's not doing anything illegal.
"This lawsuit is politically motivated, election-year politics, is a waste of taxpayer dollars and opens the door for voter fraud in Ohio," he said in April in response to the lawsuit.
Husted says the purging is legal and that over the past five years, his office has removed 465,000 deceased voters and 1.3 million duplicate registrations.
But in 2012, Husted's office investigated voter fraud and found that out of about 5.63 million votes cast in the presidential election, there were 135 possible voter-fraud cases referred to law enforcement for more investigations. That's 0.002397 percent.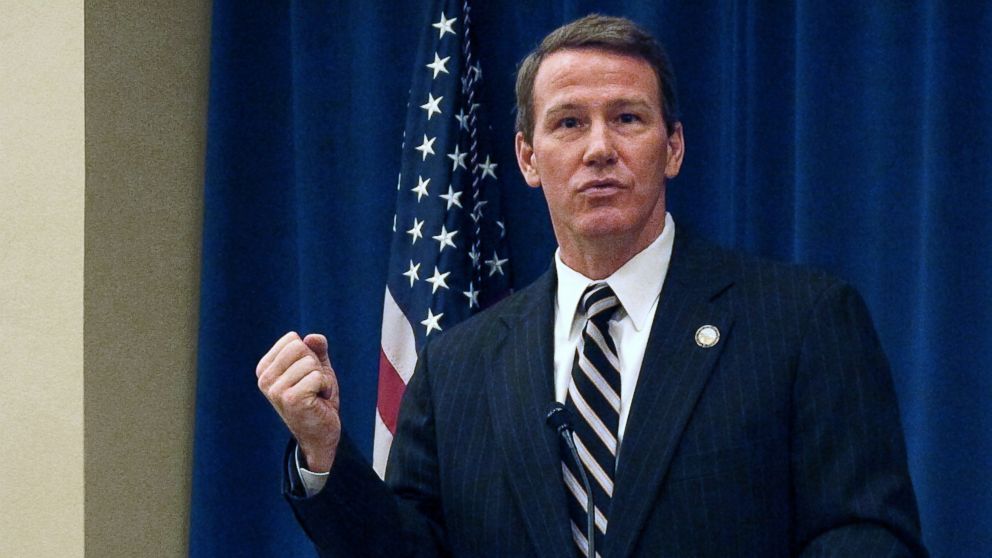 "Ohio manages its voter rolls in direct compliance of both federal and state laws, and is consistent with an agreement in this same federal court just [four] years ago," Husted said.
Ohio's Democratic Sen. Sherrod Brown, a former two-term Ohio secretary of state, says the practice is just plain wrong.
"We should be removing barriers to the ballot, not creating them," Brown said. "Actions like this that make it harder for Ohioans to exercise their right to vote are not only wrong, they weaken our democracy by suppressing the voices of the people we serve."
Husted did not respond to ABC News' request for comment.
But his spokesman Josh Eck says that no person is removed just because of "inactivity."
"If someone has not had any communication with their Board of Elections for two federal election cycles, they will be sent an address confirmation card the following year," Eck said in an e-mail. "If they do not return the card or vote for two years after that (or simply vote, update their address, request an absentee ballot), their board is permitted to remove them from the voter rolls."
Levenson maintains that this is a misinterpretation of the law.
She says most don't realize they're no longer registered until it's too late. And any letter the county will send them regarding their registration status could easily get lost in the mail, get tossed, or is simply misleading. On top of that, voters sometimes don't vote in every election for a multitude of reasons, she says.
"We don't have to prove that this is affecting black people more than white people, or that it's affecting poor people more than the affluent, or that it's affecting Democrats more than Republicans," Levenson said. "This is affecting people across the board. This is everybody's issue."
ABC News reached out to Ohio's Republican Gov. John Kasich for comment, but his office recommended all voter registration questions be directed to Husted instead. Kasich dropped out of the presidential race last month after realizing he had no clear path to victory.
Red State, Blue State, Swing State
Most if not all states routinely clean up voter registration rolls, but only a handful remove voters for being inactive, which the suit says violates the National Voter Registration Act.
In Georgia, the nonprofit government watchdog group, Common Cause Georgia, and the Georgia NAACP filed a lawsuit against Georgia's Secretary of State Brian Kemp, alleging his office was illegally purging voters ahead of the 2016 election.
Kemp's office called the lawsuit "completely without merit and frivolous" in a statement.
It attracted the attention of the U.S. Department of Justice, which filed a statement of interest in May, probing whether Georgia's voter purging is consistent with federal law.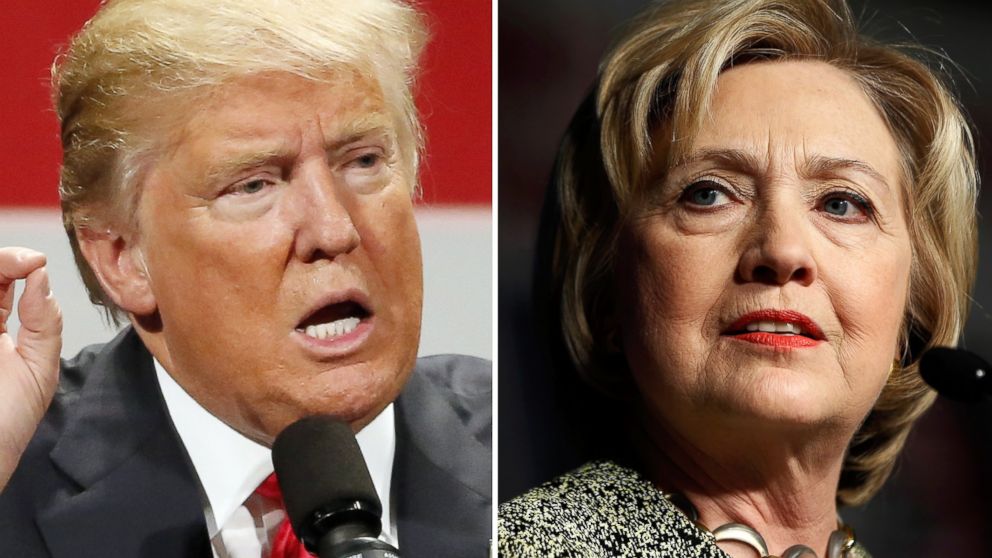 The court is expected to make a decision in the Demos and ACLU case by this summer, ahead of November's presidential election. Ohio is often considered one of the most important battleground states in the country and a deciding factor in U.S. presidential elections. The makeup of the state's electorate will be under a microscope come November, and voter turnout is expected to be high.
A tight Senate race between former Ohio Gov. Ted Strickland, a Democrat, and Republican Sen. Rob Portman is also brewing, with some questioning if results will be skewed because of the purging.
Strickland says the blame lies not just with election officials, but with the Republican Party.
"Ohio Republicans like Senator Portman have a long and well documented record of minority voter suppression –- and I believe it's disgraceful," Strickland said. "Every voting age Ohioan who is legally allowed to cast a ballot has the right to make their voice heard -– that is a fundamental principle of our democracy that Americans have fought to protect for generations. If anything, these Republican efforts –- including efforts to restrict early voting -– will only serve to motivate and energize Ohio voters to participate in this election."
ABC News reached out to Portman for comment but did not hear back.
Voters who are inactive have up to 30 days before November 8 to re-register.
Stuart Naifeh, senior counsel at Demos and one of the lawyers representing Harmon says his client made sure he's registered this time around. Still, Harmon told him he's not entirely thrilled with the candidates this year.
"He likely wouldn't vote this year if he wasn't scared of being purged," Naifeh said.