Intelligence chief says on-stage laugh not meant as disrespect to Trump
Dan Coats laughed and cracked a sarcastic comment in a public reaction.
Like the White House this week, Director of National Intelligence Dan Coats was backpedaling on Saturday after his off-the-cuff reaction, live on stage, drew collective gasps for its apparent shots at President Donald Trump.
Coats was on stage conducting an interview at the Aspen Security Forum on Thursday when NBC News' Andrea Mitchell asked him about a tweet stating Trump was inviting Russian President Vladimir Putin to the White House in the fall.
He responded, "Say that again?"
He heartily laughed and then followed with a sarcastic, "OK. ... That's gonna be special."
But on Saturday, Coats said he never meant the comments as a slight to the president and blamed the media for mischaracterizing the response.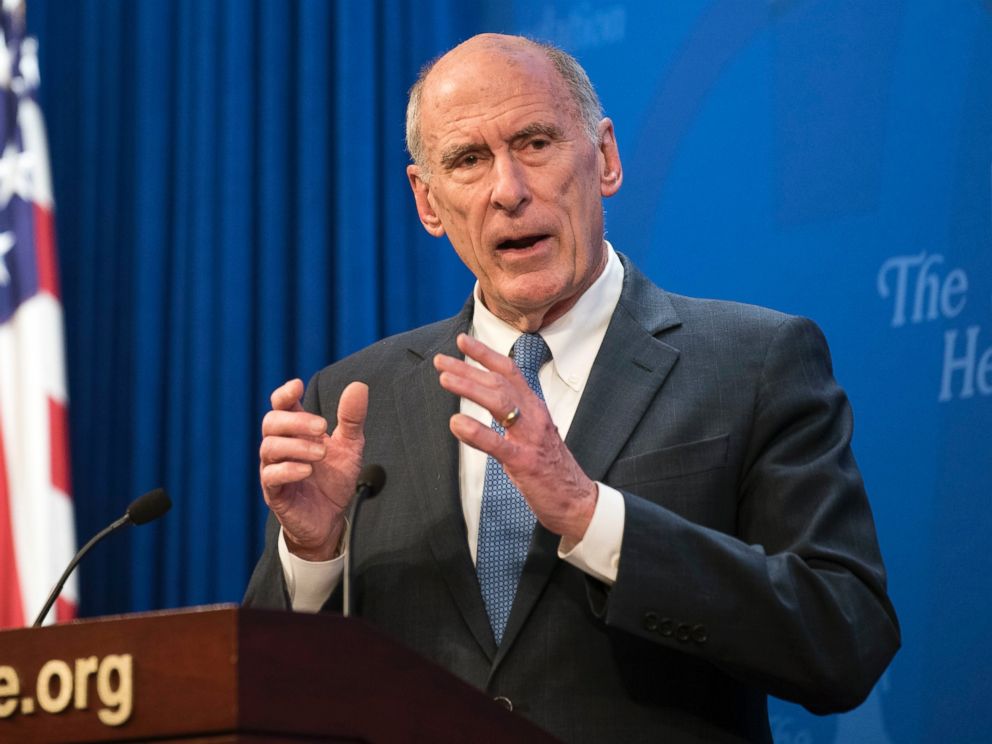 "Some press coverage has mischaracterized my intentions in responding to breaking news presented to me during a live interview," Coats said. "My admittedly awkward response was in no way meant to be disrespectful or criticize the actions of the President.
"I and the entire intel community are committed to providing the best possible intelligence to inform and support President Trump's ongoing efforts to prevent Russian meddling in our upcoming elections, to build strong relationships internationally in order to maintain peace, denuclearize dangerous regimes and protect our nation and our allies," he added.
He admitted after the interview he was not aware Trump would invite Putin to the White House.
Mitchell was responding to a tweet from White House press secretary Sarah Sanders, saying, "In Helsinki, @POTUS agreed to ongoing working level dialogue between the two security council staffs. President Trump asked @Ambjohnbolton to invite President Putin to Washington in the fall and those discussions are already underway."
Even top politicians seized on the unexpected response from Coats, asking why even a top intelligence official was unaware of what Trump told Putin in their meeting at Helsinki last week.
"Why hasn't @realDonaldTrump told DNI Director Coats about what happened in the Helsinki meeting?" Sen. Chuck Schumer, D-N.Y., tweeted on Friday. "Does this mean @realDonaldTrump has a secret deal with Putin? Congress needs to interview the interpreter."
ABC News' Mike Levine contributed to this report.