— -- A Bernie Sanders supporter has taken an unusual approach to supporting the Democratic presidential candidate by plowing a roughly one-quarter of an acre area of his farm to spell out "Bernie."
"I was on my tractor one day and thought, 'Well, I'll just try this,'" Mike Pattavina told ABC News about the sign plowed into his soybean field. "It worked out pretty good."
The 68-year-old farmer said the "B" alone is 60-feet tall. Pattavina said he "free-handed" the lettering and the plowing would not affect the field because the soybean had already been harvested.
"It only took 20 minutes," he said. "Maybe 30, max."
Pattavina said he has farmed his whole life but this was the first time he has used his land for a political statement. He said his goals were simple.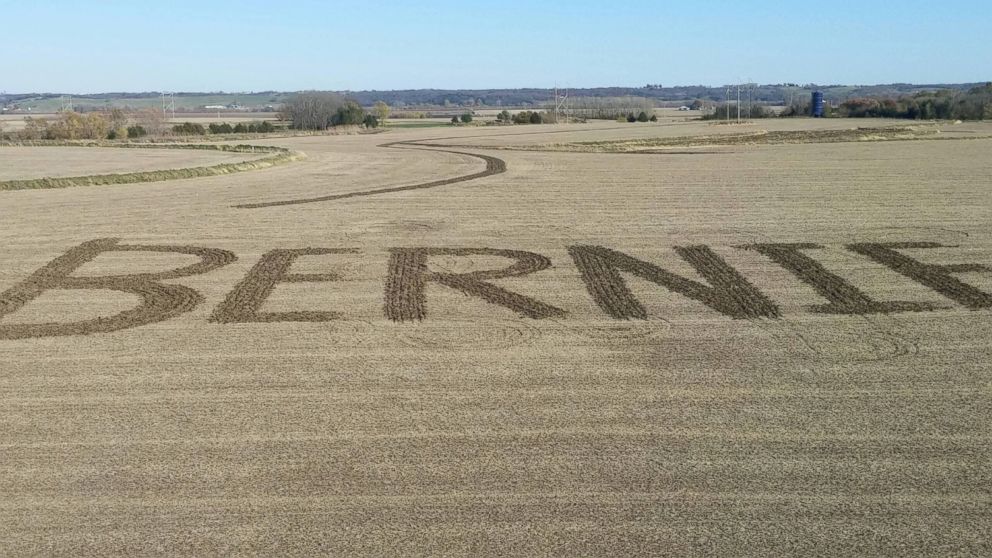 "I just want people to see it, and maybe, hopefully, some people can see it from the air," he said. "Just to show support for Bernie."
The Sanders supporter said he was moved to make the sign after he had a few traditional ones stolen from his yard.
"I thought, 'Well, I'd like to see them steal this one,'" he joked.
When asked about the reaction from his neighbors, he described his town of Clarinda, Iowa, as "ultra-conservative." Former Massachusetts Gov. Mitt Romney won the county by 25 percentage points in the 2012 presidential election.
Pattavina said he plans to caucus for Sanders this February and volunteer for him -- canvassing and knocking on doors -- ahead of time. He said he likes the Vermont senator because he's "honest."
"I think he is for the working-class people," said Pattavina.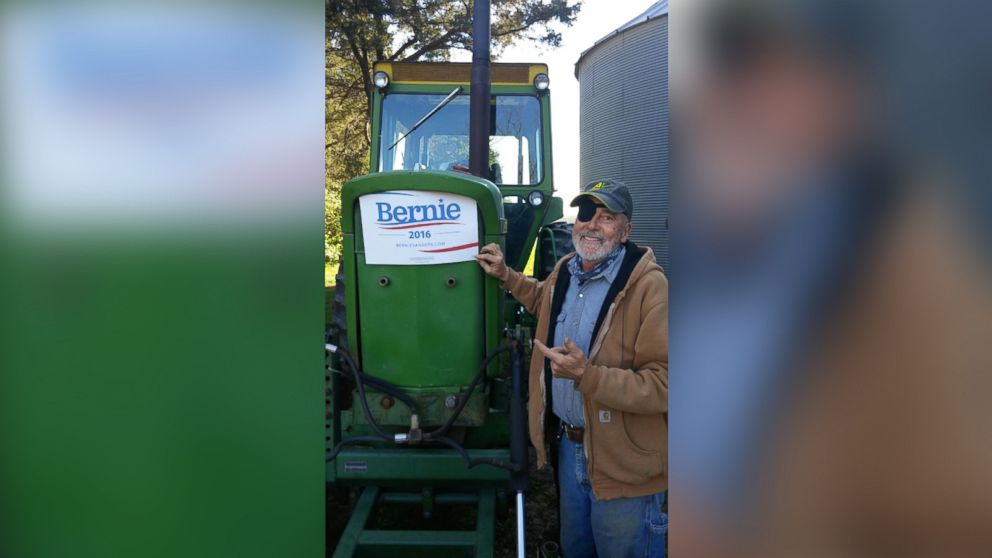 Pattavina said he would vote for Clinton if she secured the Democratic nomination, but that he is not a fan of the former secretary of state.
"I don't like the way she handled the Keystone [pipeline]. It took her a long time to come out against it," he said. "I still don't trust her. She's got the big banks behind her, and I just don't like that.
"That's what I like about Bernie," he continued. "He doesn't have commitments to people."