ISIS Pushing US into 'New Environment' in Threats Against Homeland, Homeland Security Secretary Says
Role of Internet in extremism makes attacks harder to predict, said Jeh Johnson.
— -- The effective use of social media by the terror group ISIS has thrust the United States into a "new environment" when it comes to the threat against the homeland, Department of Homeland Security Secretary Jeh Johnson said today on "This Week."
"We're definitely in a new phase in the global terrorist threat where the so-called lone wolf could strike at any moment," Johnson told ABC's Martha Raddatz. "It is a new environment, but we are not discouraging Americans from doing the things they do on a daily basis."
The Pentagon raised the alert level at domestic military bases last week in response to calls for attacks on military installations from ISIS and other groups. It is the first time the threat level has been increased since the 10th anniversary of the 9/11 attacks and will result in increased security measures on all U.S. bases.
Johnson said the Internet can make it more difficult to predict and intercept a planned attack. But he disagreed with Sen. Cory Booker, D-N.J., who called the government's response to terrorist activity online "laughable" at a committee hearing earlier this week.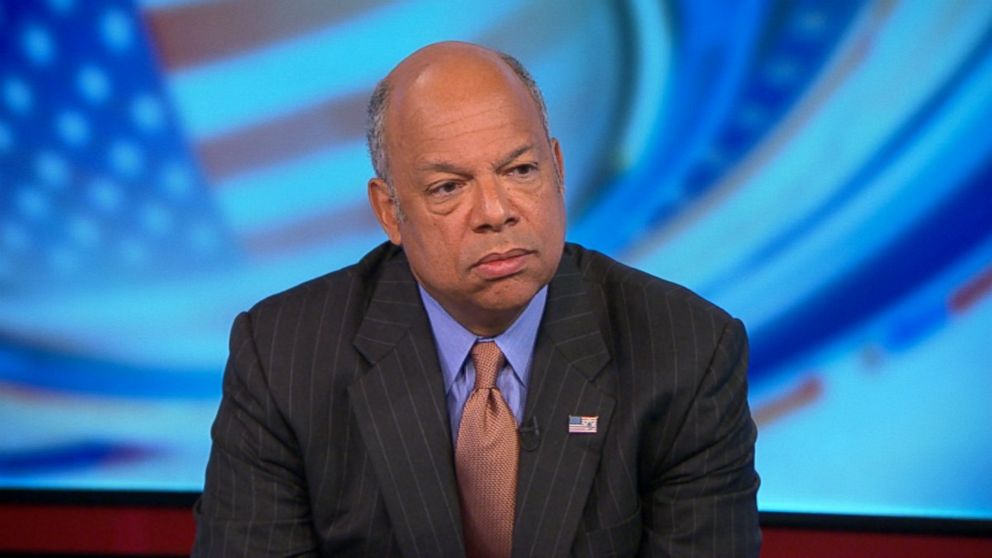 Johnson said state and local law enforcement agencies need to be vigilant about possible threats and noted that he has ramped up communication between DHS and local law enforcement over the past 16 months. But when asked whether local communities are doing enough, Johnson said some agencies are "still a work in progress" and stressed the importance of engagement from within the Islamic community.
"It has to come from within the community," he said. "It has to come from Islamic leaders, who frankly can talk the language better than the federal government can and so when I meet with community leaders, Islamic leaders, that's one of the things that we urge them to do."
NYPD Deputy Director of Intelligence and Counterterrorism John Miller echoed the secretary's message that the community should be more involved in countering extremist messages.
"This can't be a government effort, if a government effort that's countering a call for violence that's clothed in religion is coming from the government it's already poisoned," Miller said on "This Week." "This needs to come from those credible voices in the community."
Miller said he and Johnson met with Muslim community leaders in New York last week. Some members of those communities said the federal government has not done enough to stop surveillance and investigations that target Muslims. Miller said he understood their concerns but still hopes community leaders will be more engaged in the counter-message.