Ronald Reagan's Press Secretary, James Brady, Dies
Brady was shot in head in 1981 assassination attempt on Reagan.
— -- James Brady, the former press secretary of President Ronald Reagan and ardent gun control advocate, died today at age 73.
Brady had served as Reagan's press secretary for only 69 days when he accompanied the president to a speech at a Washington hotel on March 30, 1981. A man named John Hinckley Jr., opened fire, attempting to shoot Reagan, and a bullet hit Brady in the head.
Brady was seriously injured by the assassination attempt and confined to a wheelchair after the incident. He and his wife, Sarah, went on to become dedicated advocates for gun control, and he became the namesake for the Brady Campaign to Prevent Gun Violence.
"We are heartbroken to share the news that our beloved Jim 'Bear' Brady has passed away after a series of health issues," Brady's family said in a statement today. "Jim Brady's zest for life was apparent to all who knew him, and despite his injuries and the pain he endured every day, he used his humor, wit and charm to bring smiles to others and make the world a better place."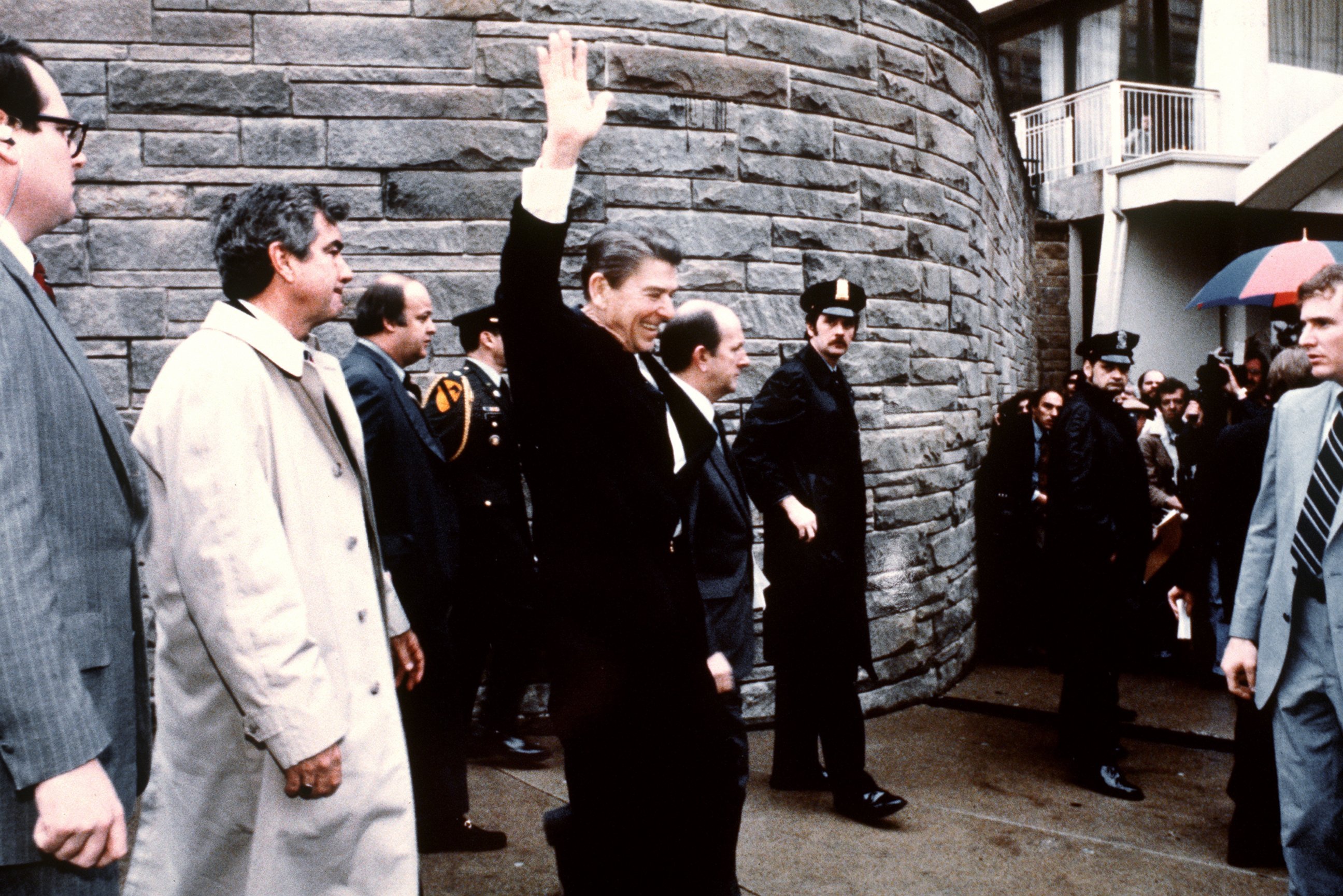 The Brady Campaign helped pass the Brady Bill in 1993, a law signed by President Bill Clinton that required a five-day waiting period and background checks on handgun purchases.
The Brady Campaign called its namesake "a true American hero" today, noting his trademark wit and tireless work for gun control.
"I am deeply proud to have called Jim Brady a friend. He will be missed dearly by everyone at our organization, which proudly bears his name, and by a nation that has been made better by his life," Dan Gross, president of the Brady Campaign, said in a statement. "Jim will always remain one of our greatest inspirations as this organization continues to lead the fight for a safer America."
President Obama also released a statement noting Brady's courage and dedication.
"Jim is a legend at the White House for his warmth and professionalism as press secretary for President Reagan; for the strength he brought to bear in recovering from the shooting that nearly killed him 33 years ago; and for turning the events of that terrible afternoon into a remarkable legacy of service through the Brady Campaign to Prevent Gun Violence," he said.
Brady also had the White House press briefing room named after him. It was there that current press secretary Josh Earnest said today that Brady "revolutionized" the job.
"Even after he was wounded in that attack on the president, [Brady] was somebody who showed his patriotism and commitment to the country by being very outspoken on an issue that was important to him and that he felt very strongly about," Earnest said. "He leaves the kind of legacy that I think certainly this press secretary and all future press secretaries will aspire to live up to."