— -- When it comes to food, former Florida Gov. Jeb Bush is learning the art of self-control.
As he travels around the country weighing a run for the presidency in 2016, Bush has managed to adhere to the Paleo diet, learning how to navigate a campaign trail with tempting food around every corner.
On a recent trip to New Hampshire, Bush showed that discipline while eating dinner at the Hilton Garden Inn, dissecting his plate in what the New York Times described as the "Jeb Bush treatment."
"Steak Tips Susanne, the $21 entree at the Hilton Garden Inn in Manchester, N.H., arrived as a carefully composed plate: strips of sirloin, sautéed peppers and caramelized onions atop a bed of linguine with a side of garlic bread," the New York Times reported. "Then the dish underwent the Jeb Bush treatment. The garlic bread was instantly banished to the plate of a nearby aide. The pasta was conspicuously pushed aside."
He stuck to his hunter-gatherer diet again during a breakfast meeting in Colorado.
"Faced with a heaping pile of scrambled eggs, hash browns and pancakes at a recent breakfast in Colorado, Bush snatched up the single slice of bacon on the plate and skipped the rest," Reuters reported.
Bush reportedly turns to grilled chicken and salads for main courses and snacks on almonds. It may not be the most satisfying diet (Bush has described himself as "always hungry" and "starving"), but the Paleo regimen has reportedly produced results. The slimmed-down governor is said to have lost nearly 30 pounds.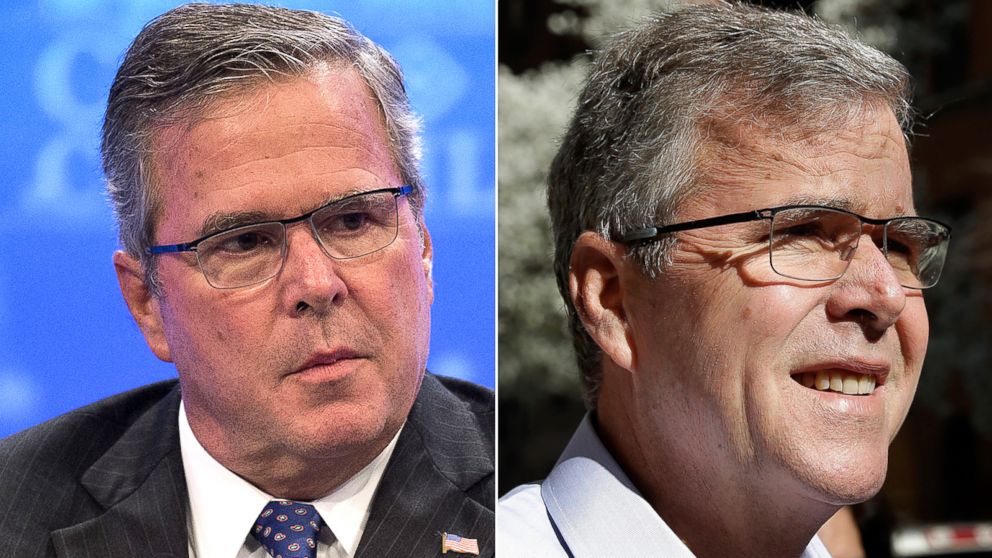 But Bush does admit he deviates on the Paleo plan from time to time by indulging in wine in the evenings, and at a "Politics and Pie" event in New Hampshire last week, he blatantly broke the rules of his diet for all to see.
"This is a total violation," Bush said as he gleefully shoveled fork after fork of blueberry pie into this mouth. "To hell with the diet. Where are the French fries?"