PITTSBURGH -- One week before the special election in Pennsylvania's 18th Congressional District, former Vice President Joe Biden stood alongside Democratic candidate Conor Lamb, saying a Democratic win in this longtime Republican district would "set a trend in the nation."
After the rally with union workers at the Carpenters Training Center, the former vice president predicted a win by Lamb in the March 13 special election would spark a wave of Republican retirements.
"The impact would be profound. I promise if you if he wins you're going to see probably another half a dozen Republicans say they're not running again," Biden told reporters. When a reporter noted this is a district that President Trump won in the 2016 election, Biden said, "I tell you what — It ain't going to be anymore, God willing."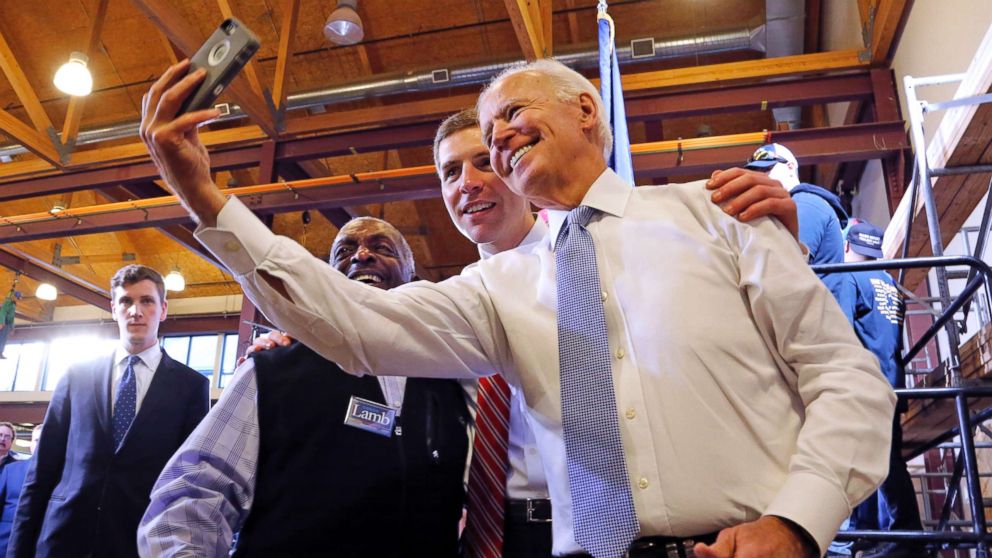 Biden appealed to union workers saying it angers him "when you're not respected."
"Conor knows what the people of this district need," he added.
Biden, a Scranton, Pennsylvania, native and longtime ally of labor, is the most high profile Democrat to wade into the March 13 special election. He also appeared at a rally with Lamb at Robert Morris University in Moon, Pennsylvania.
Lamb, a 33-year-old former assistant U.S. attorney and Marine Corps captain, faces off against Republican Rick Saccone, a 60-year-old Air Force veteran and state representative.
Lamb said he was honored "to stand here today with a leader that everybody likes."
Biden compared Lamb to his late son Beau, saying, "With my Beau and with Conor, it's always about the other guy." While he promoted Lamb's candidacy, the former vice president also lamented the state of politics, saying it has "become so base, so dirty."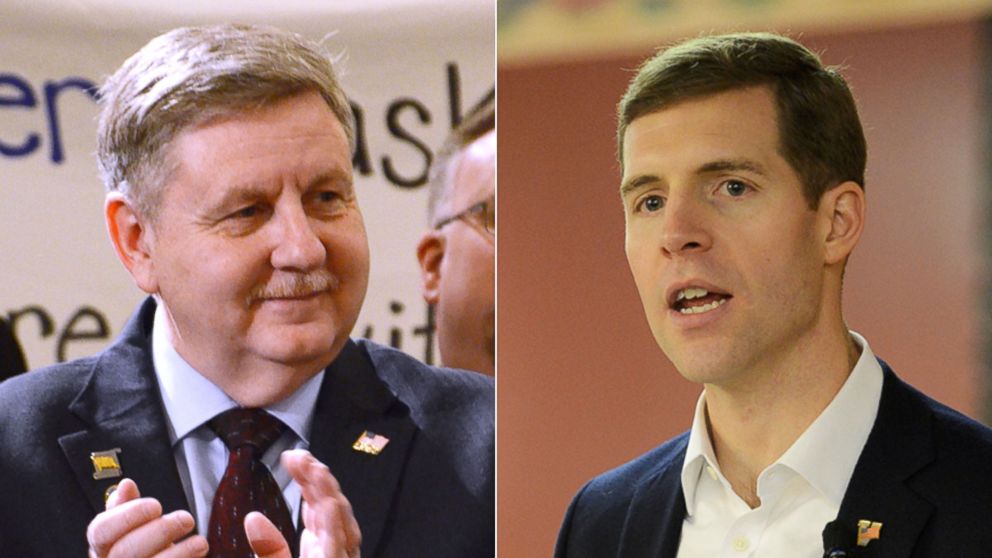 "I worry about the left and the right in American politics, insisting on only my way," he added.
President Donald Trump and Vice President Mike Pence have visited the district on Saccone's behalf, and Trump is set to appear at a rally here on Saturday.
Lamb is the first Democrat to run in this congressional district since 2012. While Trump won this district by 20 points 2016, a recent Monmouth University poll showed a much tighter race in this special election with Saccone leading Lamb 49 to 46 percent.
Lamb has posted significant fundraising numbers – raising nearly $3.3 million over the first two months of 2018, while Saccone raised just over $700,000. But Saccone has enjoyed substantial backing from outside groups, including nearly $8 million from four Republican and GOP-aligned groups.
"Do you think they might be spending money to buy a congressman who works for them maybe?" Biden asked the crowd. "It's really something that Conor has withstood one of the biggest barrages of negative advertising in modern congressional campaigns."
Biden's foray into the Pennsylvania special election offers a preview of his upcoming involvement in the midterm elections. The former vice president is expected to be one of the most active Democrats in the upcoming election as he plans a robust schedule to help candidates for Congress, governorships, statehouses and local office across the country.
Most of Biden's on the ground midterm campaigning will come in the months before the general election after primary races have settled, but he's already turned to fundraising for incumbent Democratic senators.
He has attended fundraisers for Sens. Bill Nelson, D-Fla., Joe Donnelly, D-Ind., and Tammy Baldwin, D-Wis. On Saturday, he'll headline a state Democratic Party dinner in Montana, where Democratic Sen. Jon Tester is up for re-election, and later this month, he'll head to North Dakota for a fundraiser for Democratic Sen. Heidi Heitkamp.
In the coming months, the former vice president will work with staff to determine his endorsements.
He may decide to get involved in certain primary races and could dive into races for candidates with whom he has personal ties, including former members of the Obama administration.
Biden's political team has fielded requests from dozens of candidates asking for the former vice president's endorsement and appearance in their states and districts.
Greg Schultz, executive director of the American Possibilities PAC, said, "He's committed to being on the road."