Incumbent Democratic Sen. Claire McCaskill has conceded to 38-year-old Republican Missouri Attorney General Josh Hawley in the race for Missouri's U.S. Senate seat.
Hawley's victory will give Missourians two Republicans in the Senate when he joins Republican Sen. Roy Blunt in Washington.
"Tonight, the good Lord and the people of Missouri have given us the victory," Hawley told supporters in his victory speech.
He thanked McCaskill — who he said called him to concede the race — for her service to the state.
"I had a very nice call with the president of the United States," he said. "Thank you Mr. President for your leadership. Thank you for believing in Missouri. The people of Missouri have delivered."
"What the people of Missouri said tonight is they want a Senator who actually stands with the people of Missouri, who represents our values, who represents our voice and will fight for us in Washington, and I will," he added.
Hawley, the nation's youngest attorney general, quickly received backing from Trump, who rallied for him in Missouri many times. Hawley told ABC News there weren't any areas where he would break from the president.
"You can expect me to be with the people of my state, the voters of my state, defending the interest of my state. Every single time," Hawley said. "I think that the president of the United States is doing a great job defending the interest of the people in Missouri, the state that voted for him by almost 20 points."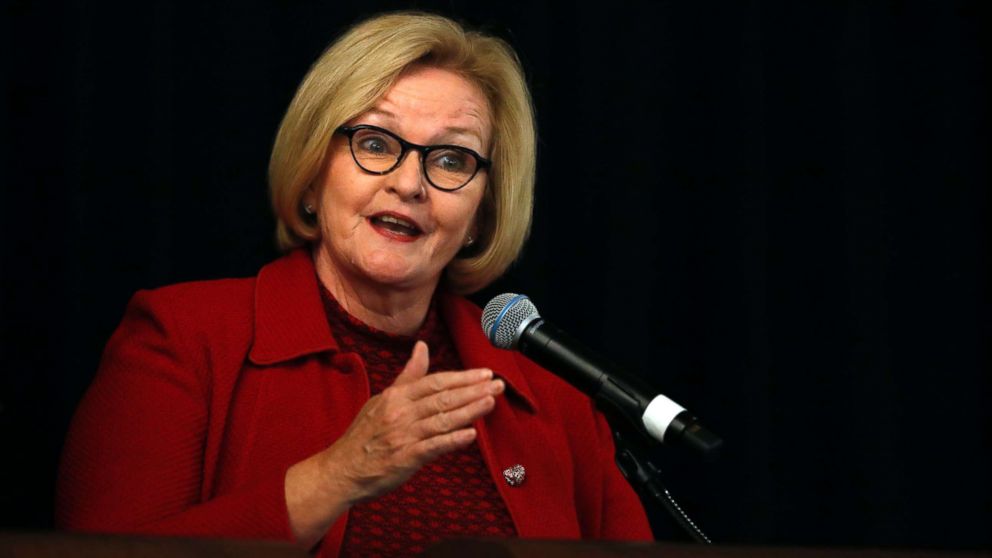 Throughout his campaign, Hawley hammered away at McCaskill's history of voting mainly with her party in the Senate and said Missourians were angry with their current representation in Washington, including McCaskill's decision to vote against both of Trump's Supreme Court picks, Brett Kavanaugh and Neil Gorsuch.
"There's a noticeable change in atmosphere here in the state and a noticeable surge in enthusiasm among Republican voters," Hawley told ABC News in a recent interview. "But also, I would say a noticeable surge in anger among all voters in my state."
Hawley, along with 16 other Republican attorneys general, signed onto a lawsuit that would strip some protections for people with pre-existing conditions under the Affordable Care Act, in contrast to his campaign ad saying that he would defend those patients if elected.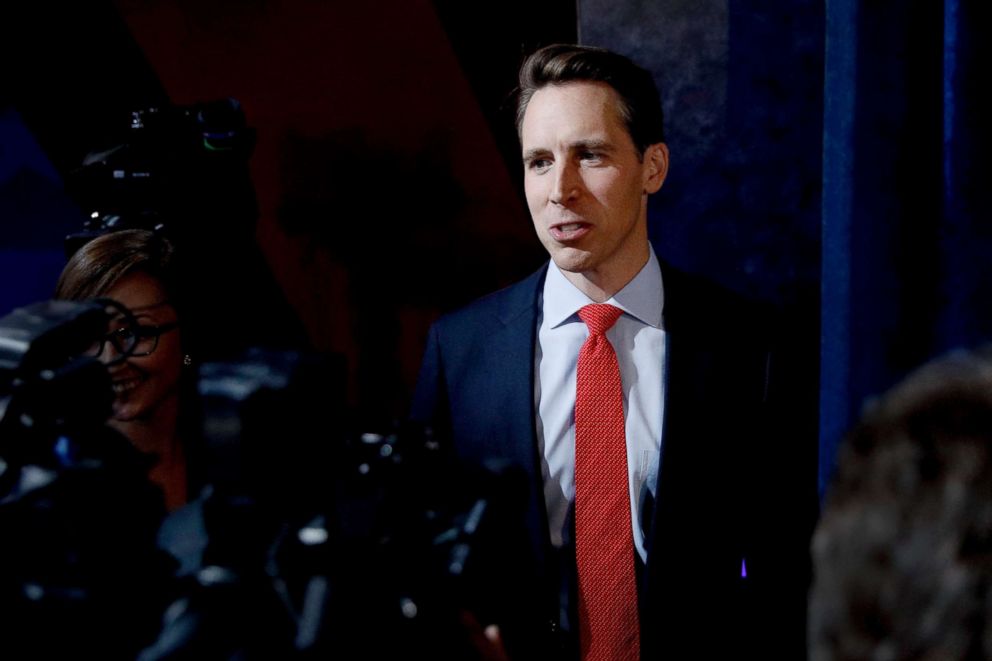 He has been a staunch advocate of the Republican plan to repeal and replace Obamacare, citing skyrocketing premiums over the past five years. If the ACA is repealed, though, coverage for pre-existing conditions disappears. Hawley has cited the possibility of reinstating a similar plan, separate from the ACA, to combat that problem.
During his campaign, Hawley specifically sought support from farmers by praising Trump's trade policies.
"Farmers are so pleased with the job the president is doing. They gave him his margin here in the state of Missouri," he said.
Trump won the state by 19 percentage points in the 2016 presidential race.