A federal judge on Monday approved Paul Manafort's request to delay his trial start date, giving attorneys for both Manafort and the special counsel Robert Mueller until July 31 to prepare. The trial had been scheduled to begin on Wednesday.
Judge T.S. Ellis also approved special counsel Robert Mueller's request to offer immunity to five witnesses expected to testify at the trial of Manafort, a former campaign chairman for President Donald Trump.
At a hearing in the federal courthouse in Alexandria, Va., on Monday morning, Judge Ellis granted Mueller's request and ordered that the names of those five prospective witnesses be made public. Within hours of Ellis' ruling, the names of those witnesses were unsealed: Dennis Raico, Cindy Laporta, Conor O'Brien, Donna Duggan, and James Brennan.
Prosecutors working for Mueller, who is investigating Russian interference in the 2016 election, asked the court last week to offer immunity to five potential witnesses in return for testimony.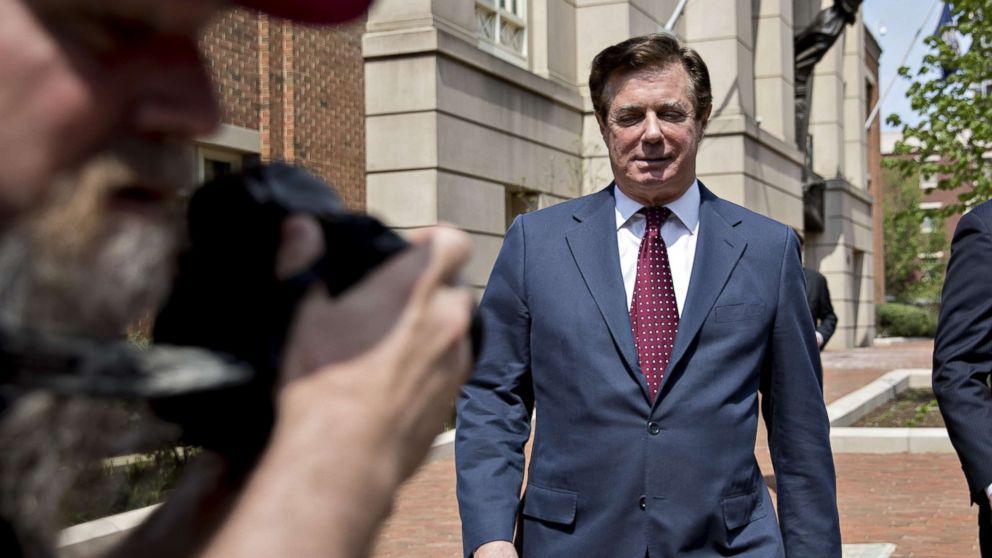 It was not immediately clear what relationship those five witnesses have or had with Manafort.
At Monday's hearing in Virginia, Judge Ellis also ordered the special counsel to provide defense attorneys for Manafort with the names of 30 prospective witnesses for trial, which is now scheduled to begin next week.
In two criminal cases brought by the special counsel, Manafort has been charged with money laundering and tax evasion, among other things. Manafort pleaded not guilty to all charges.
Manafort is also scheduled to go to trial in the special counsel's case against him in Washington, DC, in September.