Tentative deal for Kavanaugh accuser to testify on Thursday
Christine Blasey Ford's lawyers said she will testify about her accusation.
A tentative deal was struck Saturday evening for Christine Blasey Ford, who has accused Supreme Court nominee Brett Kavanaugh of sexual assault, to testify before the Senate Judiciary Committee on Thursday, two sources close to the talks confirmed to ABC News.
The deal came after considerable wrangling over the dates and conditions of the testimony -- after several deadlines set by the committee chairman, Sen. Charles Grassley, R-Iowa, came and went.
Ford agreed at Saturday's 2:30 p.m. deadline to testify, but her attorney sought other conditions, including that no outside counsel be allowed to question Ford, a reference to the possibility that GOP members might hire legal staff -- likely women -- to question Ford, to prevent the optics of an all-male GOP panel questioning her.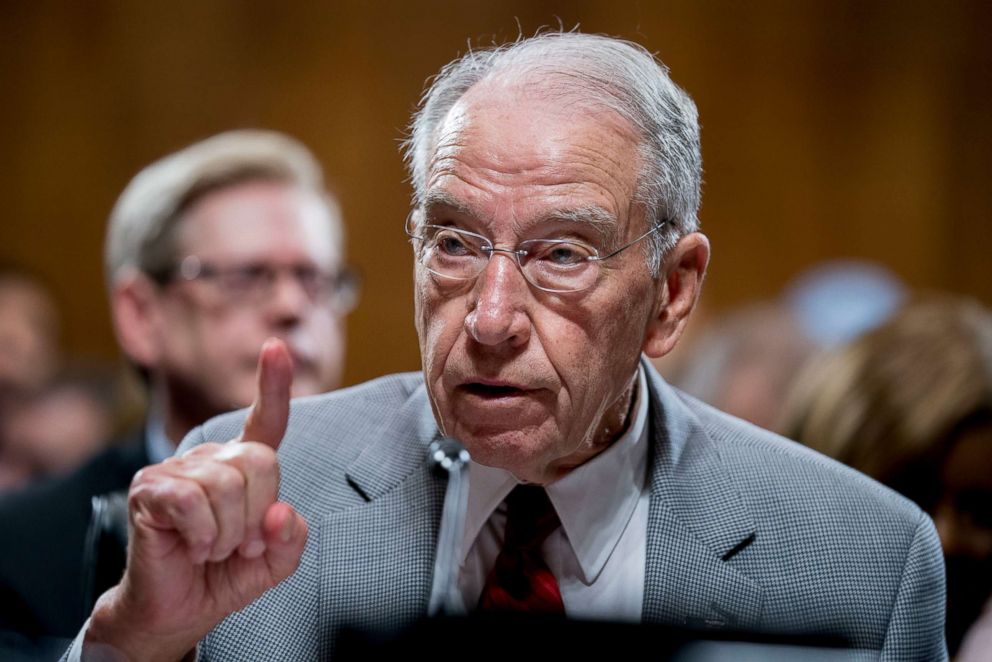 After several days of brinkmanship on both sides, Ford's lawyers wrote in an email Saturday afternoon that she "accepts the committee's request to provide her firsthand knowledge of Brett Kavanaugh's sexual misconduct next week."
The email went on to criticize the committee for its proposed conditions as set forward Friday -- including a plan to hold a confirmation vote on Kavanaugh on Monday if an agreement on Ford's testimony wasn't reached -- which Ford's lawyers said "are fundamentally inconsistent with the committee's promise of a fair, impartial investigation into her allegations."
"We are disappointed with the leaks and the bullying that have tainted the process. We are hopeful that we can reach agreement on details," the lawyers, Debra S. Katz and Lisa Banks, wrote in Saturday's email, ending with a request to set a time Saturday afternoon "to continue our negotiations."
The White House released a new statement Saturday night from spokesperson Kerri Kupec, which includes a comment from Leland Keyser, who was in attendance at the high school party where Ford alleges the sexual assault took place.
"Ms. Keyser does not know Mr. Kavanaugh and she has no recollection of ever being at a party or gathering where he was present, with, or without, Dr. Ford," the statement from Keyser's lawyer said.
The White House responded: "One week ago, Dr. Christine Ford claimed she was assaulted at a house party attended by four others. Since then, all four of these individuals have provided statements to the Senate Judiciary Committee denying any knowledge of the incident or even having attended such a party."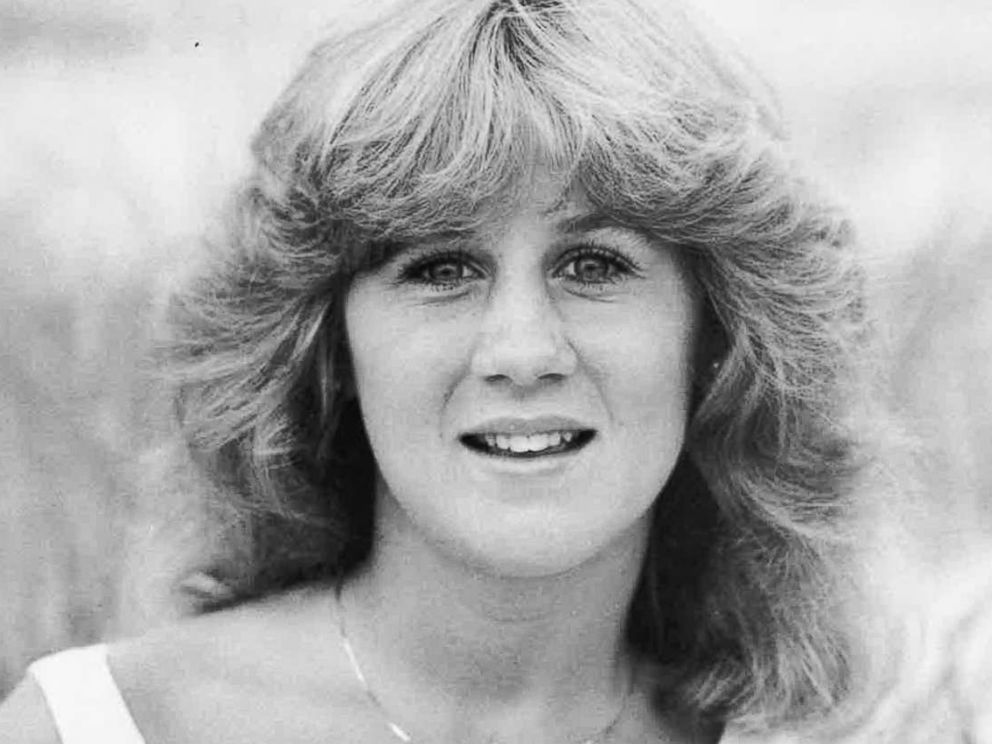 Keyser told The Washington Post on Saturday she was close friends with Ford and believed Ford's allegations.
Before Saturday evening's tentative deal, a senior White House official told ABC News they did not see the letter as any kind of agreement to testify.
"Our view is that until there's an agreement there's not an agreement. Judge Kavanaugh agreed to testify and was made available for interviews," the official said on the condition of anonymity.
The official said the letter could be "latest delay tactic that they've been attempting," and added that it's a way to continue negotiating.
"Let's see how the committee proceeds, but I don't see this as an agreement," the official said.
Before the deal was struck, the White House released a statement Saturday evening saying it appeared the sides were "no closer to a fair hearing."
"Brett Kavanaugh has been clear from the beginning -— he categorically and unequivocally denies this allegation and is eager to testify publicly to defend his integrity and clear his good name," the statement said. "On Monday, Brett Kavanaugh met with Committee counsels to answer questions subject to criminal penalties and offered to testify publicly Tuesday morning.
"Since then, we have heard about different dates, conditions, and ever changing schedules, but today we appear no closer to a fair hearing. But one thing has remained consistent: Brett Kavanaugh remains ready, willing and eager to testify as soon as possible."
Meanwhile, after the deadline had passed, attorney Michael Bromwich -- who formerly held positions as a former federal prosecutor, inspector general for the Department of Justice, and director for President Barack Obama's Bureau of Ocean Energy Management -- tweeted that had joined Ford's legal team.
"I'm honored to joining Debra Katz and Lisa Banks in representing Dr. Ford," he said.
Grassley had tweeted Friday night that he had given another extension to Ford "to decide if she wants to proceed with the statement she made last week to testify to the Senate," a reference to Ford's account to The Washington Post on Sunday of the alleged assault by Kavanaugh when the two were teens in the Maryland suburbs in the 1980s.
Kavanaugh has categorically denied the allegations and said he stands ready to testify whenever called.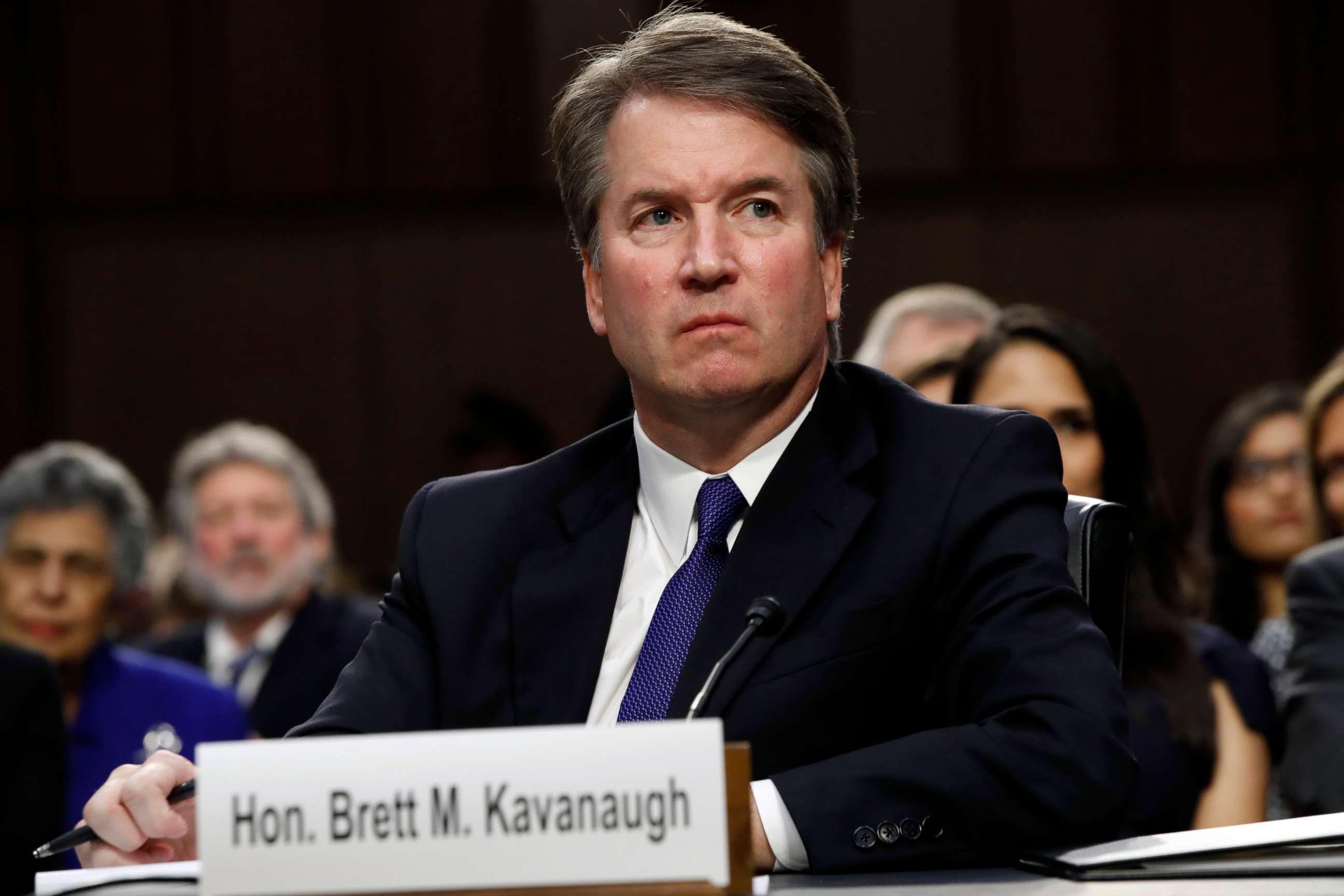 The Republican committee chairman also tweeted Friday that he had granted Ford "five extensions" in setting terms for her testimony and he apologized to Kavanaugh, saying he's not normally so indecisive.
Katz sent a letter Friday accusing Grassley of setting "aggressive and artificial deadlines" on the negotiations.
"The imposition of aggressive and artificial deadlines regarding the date and conditions of any hearing has created tremendous and unwarranted anxiety and stress on Dr. Ford," Katz wrote. "Your cavalier treatment of a sexual assault survivor who has been doing her best to cooperate with the Committee is completely inappropriate."
Prior to the extension Friday, the top Democrat on the Judiciary Committee also questioned why Republicans could not wait another day to get a response from Ford.
"It's clear that Republicans are doing all they can to cement another conservative seat on the Supreme Court -- at any cost -- even pushing through a nominee with a cloud of controversy hanging over his head," Sen. Dianne Feinstein of California said.
"Brett Kavanaugh could serve on the court for 40 years. What's another 24 hours to make sure we get this right?" she said.
ABC News' Ali Rogin contributed to this report.
Editor's Note: This story has been updated to reflect what sources have told ABC News about the tentative agreement for Christine Blasey Ford to testify on Thursday. We will update as we get more information about the confirmation hearings.