Secretary of State Mike Pompeo said the Trump administration has its "eyes wide open" on whether to trust North Korea in any negotiations to end the country's nuclear program.
Interested in
North Korea?
Add North Korea as an interest to stay up to date on the latest North Korea news, video, and analysis from ABC News.
Pompeo was responding to a question from ABC News Chief White House Correspondent Jonathan Karl on "This Week" Sunday in an exclusive first interview of the new secretary of state.
"Can you really trust anything that comes out of a meeting with Kim Jong Un?" Karl asked.
Pompeo responded, "This administration has its eyes wide open. We know the history. We know the risks. ... We're going to negotiate in a different way than has been done before."
"We're not going to make promises," added Pompeo, who was sworn in as the top U.S. diplomat on Thursday. "We're not going to take words. We're going to look for actions and deeds."
Pompeo met with Kim over Easter weekend to lay the groundwork for President Donald Trump's planned summit with the North Korean leader, to be held in May or early June.
Asked by Karl on Sunday whether he believes Kim is ready to give up "the pride of that country right now -- their nuclear program," Pompeo said the North Korean leader "has a decision to make."
"Kim Jong Un is going to have to make a decision," Pompeo said. "Does he want the pressure campaign [against his country] to continue? ... Or is he looking for something big and bold and different, something that hasn't happened before?"
"I don't know which way it will go," the secretary of state continued. "As the president has said, only time will tell. But we have ... an obligation to engage in diplomatic discourse to try and find a peaceful solution so that Americans aren't held at risk by Kim Jong Un and his nuclear arsenal."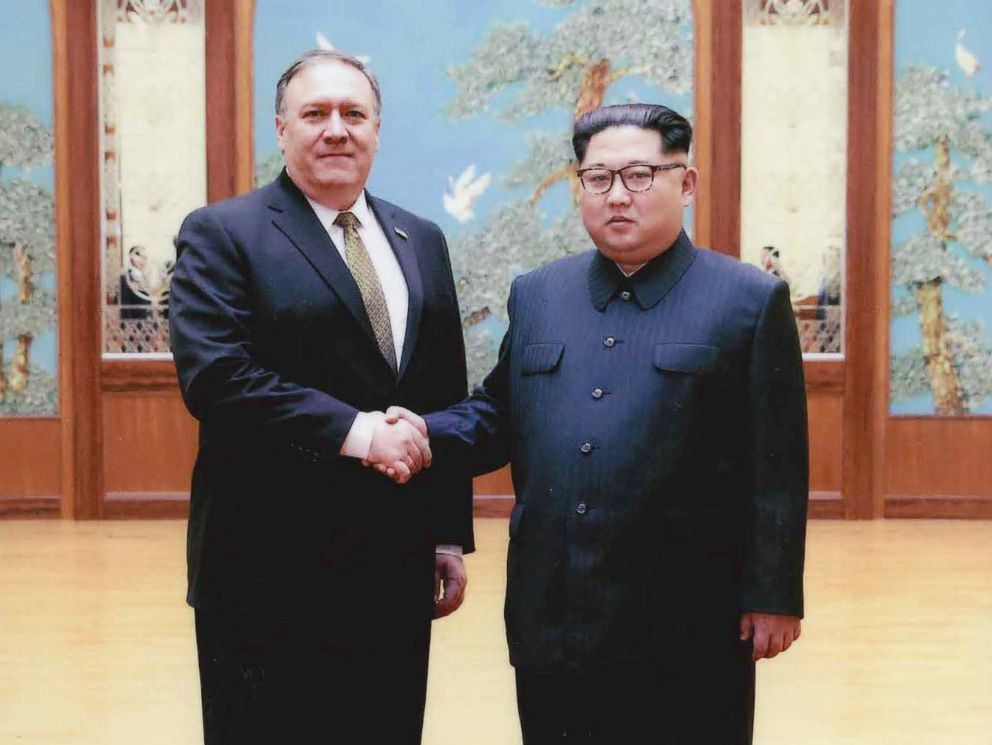 The Trump administration wants "complete, verifiable, irreversible denuclearization" with North Korea, Pompeo said.
The secretary of state -- who is now on a diplomatic trip to the Middle East with stops in Saudi Arabia, Israel, and Jordan -- said that in his recent visit to Pyongyang he and Kim had a "good conversation" and that Kim is "prepared to... lay out a map that will help us achieve that objective."
"He was very well prepared. I hope I matched that. We had an extensive conversation on the hardest issues that face our two countries," Pompeo said. "I had a clear mission statement from President Trump. When I left, Kim Jong Un understood the mission exactly as I described it today."
Asked what he learned about Kim in the meeting, Pompeo said, "Anytime you get the chance to meet face to face with someone, you get a better read about what they're thinking, whether they're really prepared to do something that is historic and different ... My goal was to try and identify if there was a real opportunity there. I believe there is."
President Trump said in an interview with Fox News on Thursday, "He wasn't supposed to meet with Kim Jong Un, but he did."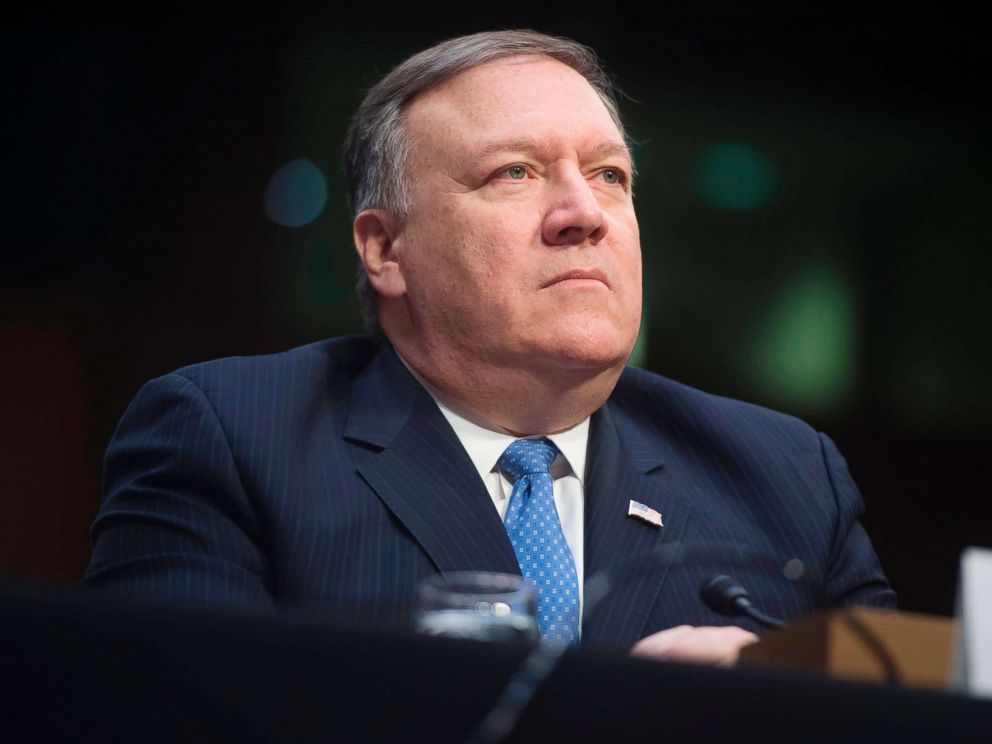 Asked by Karl on "This Week" how the meeting with the North Korean leader came about, Pompeo said, "I was there on a mission. I was aiming to achieve the goals that the president set forward to me. It became clear that I was going to get the chance to meet with Kim Jong Un to discuss some of the details. But most importantly, to take a read on whether there was an opportunity here for our two countries to achieve this."
"If diplomacy fails on this, is there a military option?" Karl asked.
"The president has been very clear, Jonathan. We're not going to allow Kim Jong Un to continue to threaten America," Pompeo said.