Kristina Wong works at the ABC News' Washington, D.C. bureau, and produces online story and video content, as well as reports original political news stories for abcnews.com.
Wong has also reported, produced and edited news and features stories for ABC News Now's "Newsbrief," and the ABC News' "World News Webcast", which aired nationally on ABC News Now, and streamed live online at abcnews.com.
Prior to her current assignment, Wong was an assignment desk assistant for ABC News' "Weekend Good Morning America", "Weekend World News", "World News with Charlie Gibson," and various shows on ABC News Now.
She began her news career as a general news intern at KABC's "Eyewitness News" in Glendale, California, where she field-produced movie premieres.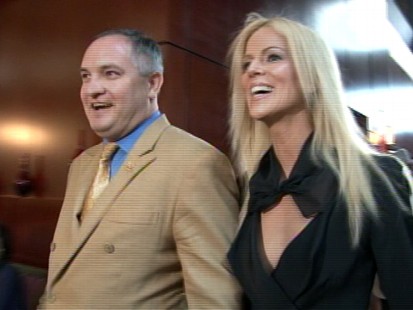 She first began working at ABC News as an intern at the ABC News Los Angeles bureau, where she field-produced and covered breaking news stories including the 2003 California wildfires, the Michael Jackson trial and former President Ronald Reagan's death.
During that time, she studied Political Science at the University of California, Los Angeles, where she was executive producer, anchor and reporter for "Bruin News 29", and contributor for the Daily Bruin.
She then worked as a researcher for the PBS's "Tavis Smiley", before working as a freelance journalist in China and working at the ABC News Washington bureau.
Wong resides in Washington, D.C., and studied foreign policy and international security at Georgetown University for her Master's of Science in Foreign Service. She simultaneously interned at the Center for Strategic and International Studies, the United Nations and for the U.S. Congress.