Fox News host Laura Ingraham returned to her show Monday night following a week vacation in the middle of a mass exodus of the program's advertisers over controversial remarks she made about a Parkland shooting survivor. Ingraham focused on freedom of speech in her first show back, and attacked the left's alleged stifling of conservative voices.
Ingraham was returning to her show after announcing on March 30 she would be out the following week for an Easter break to spend time with her children. The announcement came at the end of a week in which more than a dozen sponsors of her show pulled advertising over her criticism of Parkland shooting survivor and gun control advocate David Hogg.
The Fox News host had taken to Twitter in late March to mock the 17-year-old for getting turned down for admission by multiple colleges. Hogg responded on Twitter by urging his followers to petition advertisers to pull ads from her show.
Ingraham did not mention Hogg by name in Monday's show. She apologized to Hogg on March 29, saying it was "in the spirit of Holy Week," but the student said he did not accept her apology.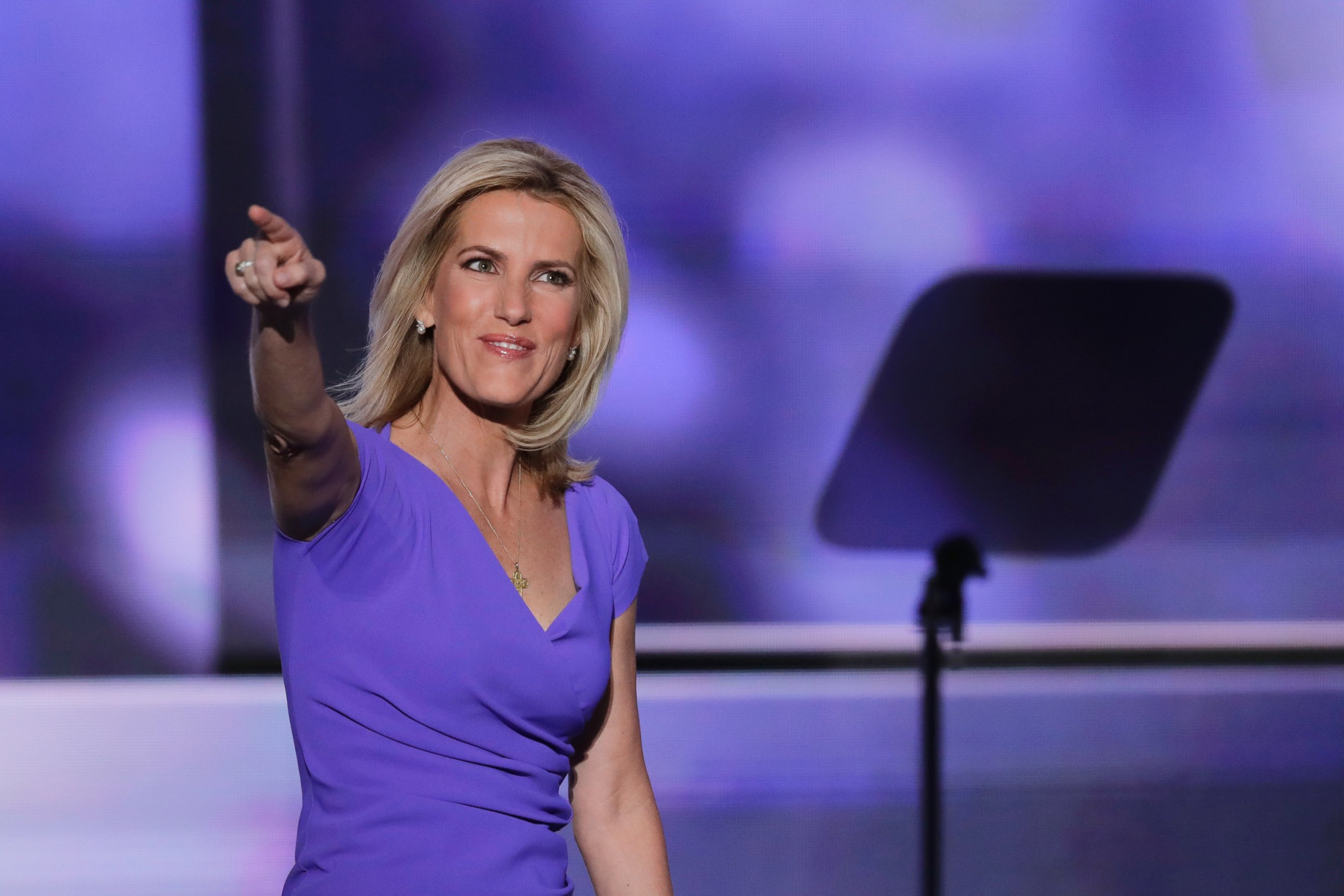 Instead, Ingraham focused on the left as a whole on Monday and announced a new segment called "Defending the First," a recurring feature which she said will "expose the enemies of the First Amendment, of free expression, and every thought, while showcasing those brave voices making a difference."
"If you have been subjected to threats or intimidation because of your speech, I want to know about it," Ingraham said. "Tweet me, because without free speech and a free conscience, we are not truly a free people."
Ingraham opened the show by discussing the book "Illiberal Education," published in 1991 by Dinesh D'Souza, the former boyfriend of Ingraham according to a Vanity Fair profile, and how it described liberal colleges going from "championing free speech to stifling it."
"I have been the victim of a boycott," Ingraham said. "It is wrong. You shouldn't do this by team. It is the modern way of cutting off free speech.
"And the goal posts by the way are forever moving. Every day more issues are taken off the table all together and may no longer be debated at all," she continued. "So, in other words, if you are against affirmative action. You are a racist. And if you wear a 'Make America Great Again' hat to a gun control rally and get beaten up, well, don't expect a lot of sympathy from the attendees. And if you praise the military skill of Robert E. Lee, you are liable to be branded a defender of slavery in The New York Times."
Hogg did not respond on social media to Ingraham's return.
Ingraham, 54, has hosted "The Ingraham Angle" on Fox News since October 2017. She's written six books and hosted a radio talk show for over a decade.