— -- The release of a trove of embarrassing hacked internal emails and private voice mail recordings reveal not only the unseemly dealmaking involved in recruiting high-dollar donations for political campaigns but also the role fundraising officials play in approving and denying access to President Barack Obama and other top officials.
At least two former U.S. ambassadors called the Democratic National Committee to speak about personal meetings with the president, according to audio recordings of the calls included in the leaks. One is heard on a recording from May for now outgoing DNC Chairwoman Debbie Wasserman Schultz seeking to confirm plans to attend a "small dinner" with Obama. Another had a staffer call DNC fundraising officials for tickets to a St. Patrick's Day event with the president.
"We've received an invitation to the vice president's breakfast but not the White House reception," the staffer said in a February recording. Later the staffer called back to confirm that the invitation was received.
Among the more than 19,000 emails that cybersecurity experts suspect were stolen by Russian state-sponsored hackers and published by WikiLeaks are email exchanges discussing a range of donor data and transactions.
There are emails that describe a donor angling for seats next to Obama at a roundtable discussion and one about assigning seats for donors at a White House state dinner. In one, a major contributor from Maryland who had cancer was bumped from a seat next to the president because another, more prolific giver was attending the same event.
"A lot of people unfortunately get sick," wrote finance director Jordan Kaplan, who oversees DNC fundraising and was the writer of hundreds of the leaked emails.
He told ABC News this week he was "embarrassed" to see the internal communication exposed to the world.
"It was conversation we were having amongst our team, and again, I'm sorry people have read them, and I'm embarrassed it's out there," Kaplan said.
In emails, he asked finance staffers to compile a list of high-dollar donors who wanted to play golf with Obama. A draft of the list of presidential golf partners is among the hacked documents.
More significant, said Clinton campaign chairman John Podesta, is that donors saw their entrusted personal information exposed to the world.
"What was disclosed is the personal information of our donors, and it's always worrisome when personal information is stolen," he told ABC News. "And that's true whether it's Target or Sony or, or the DNC."
A review of the documents by ABC News found the material includes detailed personal information about many of the party's wealthy supporters. One file, titled "Big Spreadsheet of All Things," appears to list every donation made to the party, Hillary Clinton and Obama and details about each event where money was raised.
A number of the emails expose not only personal information about the donors but also the sensitive task of vetting donors to determine whether the candidate can feel comfortable accepting their money or being seated next to them at an event.
The White House vetting team, for instance, declined to allow Obama to attend a proposed event in Miami hosted by the well-known lawyer Roy Black. The concern with him appears to be the defendants he represents. He hosted a fundraiser for Obama in 2007, the email said, but since that time, "Black defended Jeffrey Epstein, who was prosecuted this year for multiple charges of sexual abuse against at least 34 underage girls between 1999 and 2007." In 2007 Epstein pleaded guilty to a Florida charge of soliciting prostitution.
That case has been a particularly sensitive point with Democratic officials because Republican nominee Donald Trump, in a speech to a conservative group in 2015, raised questions about President Bill Clinton's past friendship with Epstein, including flights Clinton took on Epstein's jet. The email went on to cite Black's defense of other "unsavory characters" and his presence at "parties with flagged celebrities." Black did not respond to ABC News email and phone messages left at his Florida office seeking comment.
Another long email exchange surrounds a prolific Democratic donor from Chicago, Niranjan Shah, and concerns about his "ties to [disgraced Illinois Gov. Rod] Blagojevich," as well as purported scandals and negative news reports surrounding his tenure as a university trustee. Shah sought to attend a Chicago roundtable event where he would pose for a photo with Obama.
Blunt replies came from Obama staffers. "I don't think we should include him," one wrote. "He still fails on our end as well," said another.
The language was hurtful to Shah's daughter, Smita Shah, who told ABC News that her father rose from nothing and earned his success and supported politicians in order to participate in the democratic process.
Many of the leaked emails showed only snippets of electronic conversations. For instance, there was a discussion with a lobbyist from the Podesta Group about coordinating speechwriting for the convention. It is not clear if the lobbyist wound up overseeing speechwriting at the convention. He did not respond to requests for comment.
Top Democratic fundraisers told ABC News they are certainly unhappy to see the emails exposed. But they do not think the emails show anything the general public has not seen before from both parties.
John Cordisco, the chairman of the Bucks County, Pennsylvania, Democratic Committee, said that as long as fundraising is an element of the political process, these kinds of transactions will also be present.
"If you can show me in the past 20 years where that has not taken place, I want to see it," he said.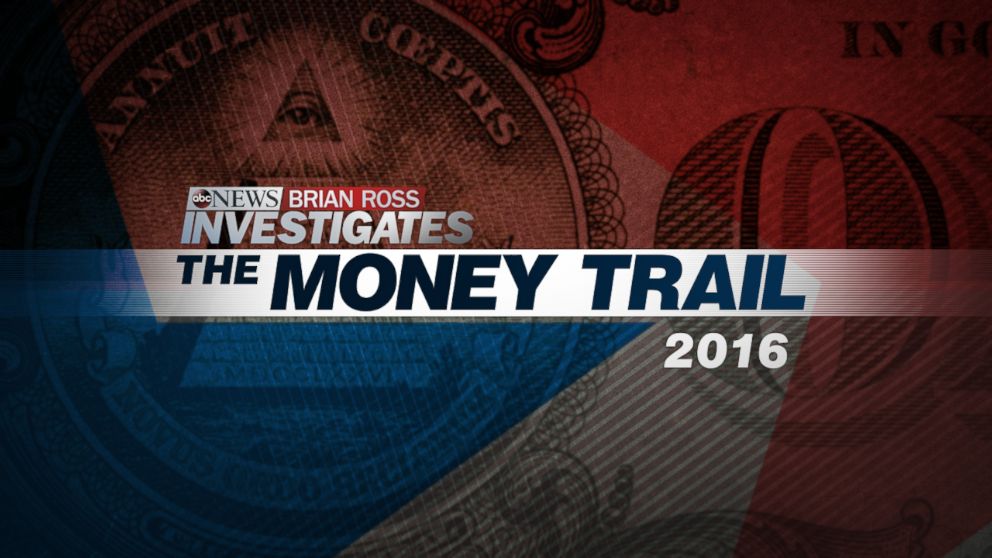 ABC News' Cho Park, Alex Hosenball, Esther Castillejo, Michael Faucher, Andrea Gonzales and Randy Kreider contributed to this report.