— -- Maine's Republican Gov. Paul LePage apologized to his constituents today as he found himself back in hot water, this time for not only making what critics have called "racially charged" comments at a recent town hall but also for leaving a voicemail laced with expletives accusing a fellow state lawmaker of calling him a "racist."
"I would like to apologize to the people of the state of Maine for having heard the voicemail I left for Rep. [Drew] Gattine," LePage said to reporters today. And despite being heard on the voicemail to Gattine saying, "I want you to record this and make it public," the governor went on to tell reporters today: "It was intended for his ears and his ears only."
The dustup between LePage and Gattine, a Democratic state representative, began Thursday after comments made by LePage at a town hall Wednesday sparked backlash from lawmakers.
At the town hall in North Berwick, LePage was captured on camera saying that he kept a binder of pictures of non-Maine residents accused of crimes tied to illegal drugs.
"I don't ask them to come to Maine to sell their poison but they come. And I will tell you, that 90-plus percent of those pictures in my book -- and it's a three-ring binder -- are black and Hispanic people from Waterbury, Connecticut; the Bronx; and Brooklyn," LePage said.
During today's news conference, LePage defended his comments Wednesday, describing the state's drug problem in terms of war.
"When you go to war ... you try to identify the enemy," LePage said today. "The enemy right now, the overwhelming majority of people coming in, are people of color or people of Hispanic origin. I can't help that. I just can't help it. Those are the facts."
Maine Gov. LePage Says Drug Dealers Have Names Like 'D-Money' and 'Impregnate...White Girl[s]'
Maine Governor Says He Didn't Mean to Say 'White Women' in Comments About Drug Dealers
Assistant House Majority Leader Sara Gideon today called for LePage to resign.
"It's clear from the governor's threats that he is not mentally or emotionally fit to hold this office," Gideon said in news release.
On Thursday, LePage told ABC affiliate WMTW-TV reporters: "If I am a racist for trying to get black people and Hispanic people and white people and Asian people who come up the [Interstate] 95 with heroin that will kill Mainers then I plead guilty. ... It's not a matter of race. It's a matter of fact."
On Thursday, amid uproar over LePage's comments, Democratic Rep. Drew Gattine told WMTW-TV: "It's inconsequential to me what the race is of the people who are coming here. ... I don't know why we have to think about it or talk about it in those terms."
On Thursday, LePage told WMTW-TV that he had left Gattine a voicemail.
"I wish Mr. Gattine, whom I just sent him a not very nice cell message, I hope he records it because I'd like the whole world to hear it," LePage said to WMTW-TV Thursday.
I would like to talk to you about your comments about my being a racist...
Gattine described the voicemail today as "violent sounding" and "ugly." In the voicemail released by the Maine State House Majority Office, LePage could be heard saying that he wanted Gattine to "prove" that he was a racist.
"Mr. Gattine, this is Gov. Paul Richard LePage. I would like to talk to you about your comments about my being a racist... I want you to prove that I'm a racist. I've spent my life helping black people and you little son of a ---- socialist ... I want you to record this and make it public because I'm after you. Thank you."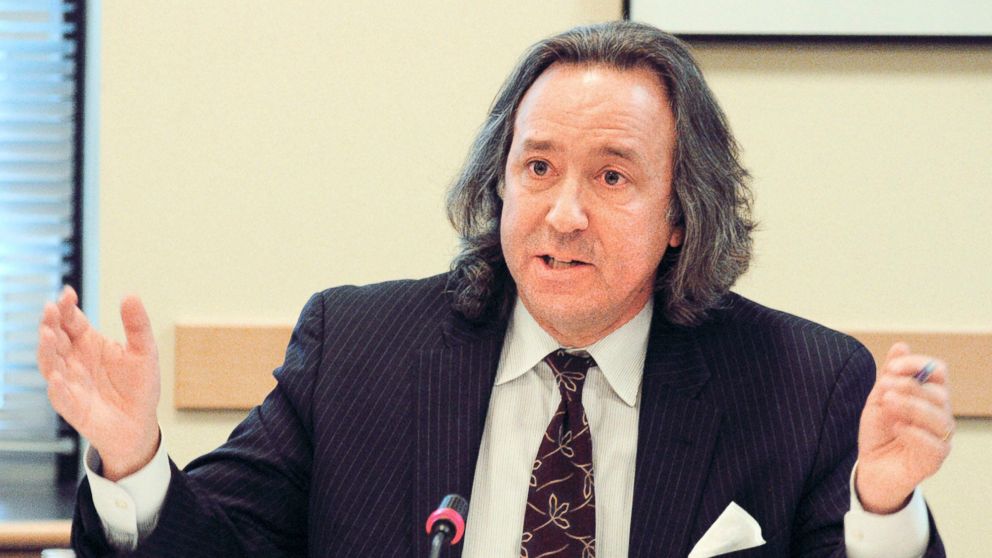 Gattine said today that he had not called the governor a racist.
"That's an awful thing to call somebody. I choose my words very carefully," Gattine said. "I think his comments were racially charged."
Gattine said during a news conference today that when asked Thursday by a reporter about LePage's comments, he'd said: "The racially charged comments that [the governor] made were not helpful in trying to resolve the incredibly awful drug crisis that we've been working on trying to resolve here in Maine."
"When I got that message yesterday," Gattine said today, "my first thought was that I was really glad that I wasn't in the room with him when he left it 'cause he really sounded like somebody who was about to commit physical violence. ... It was a really stunning message, not like any message that anybody has ever left me before."
When someone calls me a racist, I take it very seriously.
LePage today apologized to Maine residents but refused to apologize to Gattine. He maintained today that Thursday morning, reporters had asked him to respond to lawmakers calling him racist.
"They came in to interview me and said, 'What's your response to legislators calling you 'racist?' And I said, 'Who?' And he said, 'Mr. Gattine,'" LePage told reporters today.
The identity of the reporter was unknown.
"For an elected representative to call me 'racist,' is beyond contempt for me. Now was I angry, yes. Am I still angry? I am enormously angry to this gentleman. ... I do not apologize to Mr. Gattine," LePage said. "If he wants to exchange apologies, I'd be more than happy to do that."
On his website, LePage released a statement regarding Gattine's comments:
"When someone calls me a racist, I take it very seriously. I didn't know Drew Gattine from a hole in the wall until yesterday. It made me enormously angry when a TV reporter asked me for my reaction about Gattine calling me a racist. It is the absolute worst, most vile thing you can call a person. So I called Gattine and used the worst word I could think of. I apologize for that to the people of Maine, but I make no apology for trying to end the drug epidemic that is ravaging our state. Legislators like Gattine would rather be politically correct and protect ruthless drug dealers than work with me to stop this crisis that is killing five Mainers a week.
"When I said I was going after Gattine, I meant I would do everything I could to see that he and his agenda is defeated politically. I am a history buff, and I referenced how political opponents used to call each other out in the 1820s -- including Andrew Jackson, the father of the Democratic Party. Obviously, it is illegal today; it was simply a metaphor and I meant no physical harm to Gattine. But I am calling him out to stop giving inflammatory sound bites and get to work to end this crisis that is killing Mainers, destroying families and creating drug-addicted babies, all so the drug dealers Gattine is protecting can make a profit."
This week was not the first time LePage's comments sparked a firestorm of criticism.
In January, LePage made some controversial remarks, which some labeled as "racist," about out-of-state drug dealers coming into the state.
Addressing Maine's drug challenges at a town hall, LePage said, "These are guys by the name D-Money, Smoothy, Shifty. These type of guys that come from Connecticut and New York. They come up here and sell heroin, then they go back home.
"Incidentally, half the time they impregnate a young, white girl before they leave, which is a real sad thing because then we've got another issue we have to deal with down the road," he said.
A spokesman for LePage later told ABC News that LePage was not talking about race and that "race is irrelevant" to the case he was making.
At a news conference later, LePage said that he'd made a verbal mistake in comments about drug dealers, but insisted his remarks were not racist.
"I was going impromptu and my brain didn't catch up to my mouth," LePage said.
LePage said today that he would not be stepping down.