Smokey Robinson and the Miracles recorded hits like Shop Around, I Second That Emotion, and Tears of a Clown. But those classic tunes don't enjoy the same copyright protections as songs recorded after 1972 and digital streaming services and stations aren't required pay royalties for playing the music.
"Those happen to be some of the biggest records I've ever been associated with and to not be paid because they were prior to 1972 is ludicrous as far as I'm concerned," Robinson told the Senate Judiciary Committee on Tuesday. "A lot of work went into making those songs, not just from the artists, but from the musicians, the writers, the producers and people who were involved in making them and they deserve to be compensated."
He said musicians that recorded before February 15, 1972, which is when federal copyright protections kick in, deserve the same compensation as those that recorded after that date.
The 78-year-old Robinson was on Capitol Hill testifying in favor of the Music Modernization Act, a bill that would change music licensing rules to fit with the digital era.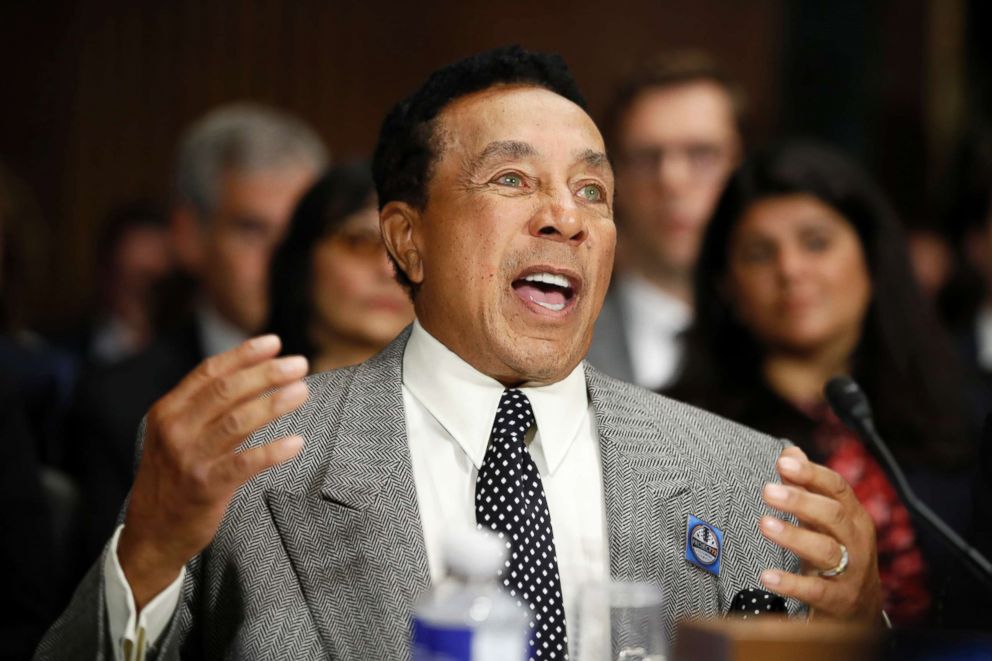 The bill would create a new system for digital music that would change how digital music companies obtain a license for songs and ensure songwriters are paid royalties, add copyright protection for recordings made prior to 1972, and establish a way for producers, mixers, and engineers who worked on recordings to apply for a share of the royalties. The House passed a similar measure last month.
"I know a lot of musicians and producers and writers who are, who have fallen on hard times, and who could really use that money," Robinson told the committee.
Legendary artists Dionne Warwick, Mary Wilson and Darlene Love were also in the audience for the hearing.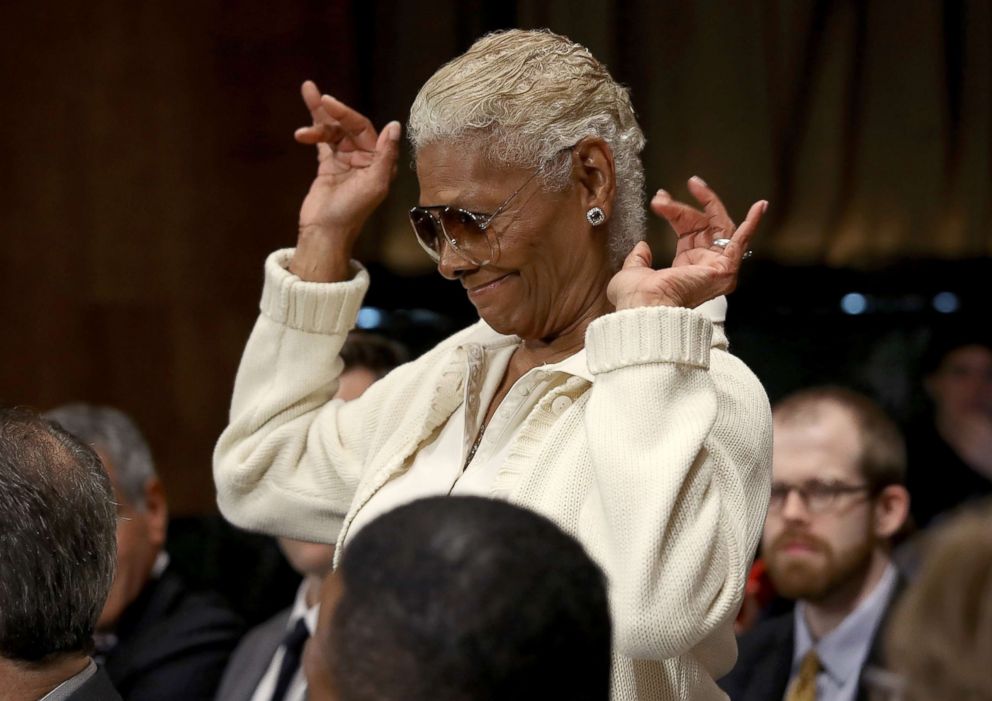 Senators on both sides of the aisle gushed over Robinson's appearance – posting photos of themselves with him on social media.
Smokey Robinson and other members of the music industry are testifying before the Senate Judiciary Committee regarding federal copyright laws and music licensing rules this morning. pic.twitter.com/7BYyWxOLef

— Lindsey Graham (@LindseyGrahamSC) May 15, 2018
"Those Motown hits were literally the soundtrack of my life and they inspired me and lifted me up," Sen. Chris Coons, D-Del., said. "The day we get to say I love you back and forth to Smokey Robinson in a Judiciary Committee hearing is a very good day."