— -- The Trump family seems to be feeling the festive spirit of the Christmas season down in Florida.
First lady Melania Trump posted a cheeky selfie on Twitter this morning, sharing a picture of herself using a Santa hat filter and shimmering reindeer with the caption "#MerryChristmas."
The first family is spending the holiday at their Florida retreat in Mar-a-Lago, referred to as the "Winter White House." Last night, the president and his wife attended a Christmas Eve service at the Palm Beach church where they were married and were greeted by applause.
Guests at Mar-a-Lago had a wide array of food options for their Christmas Eve dinner, including turkey, beef tenderloin, cornbread, creamy kale, popovers, mashed potatoes and turkey gravy, various local vegetable dishes, a seafood display including local fish and shellfish as well as a variety of desserts.
On Christmas Eve, the first lady wrote that she was "looking forward to helping kids track Santa today with @NoradSanta! Wishing everyone a very Merry #Christmas Eve!"
She also shared a picture that showed her making Christmas calls with the president, writing that they "had fun" participating in the annual tradition.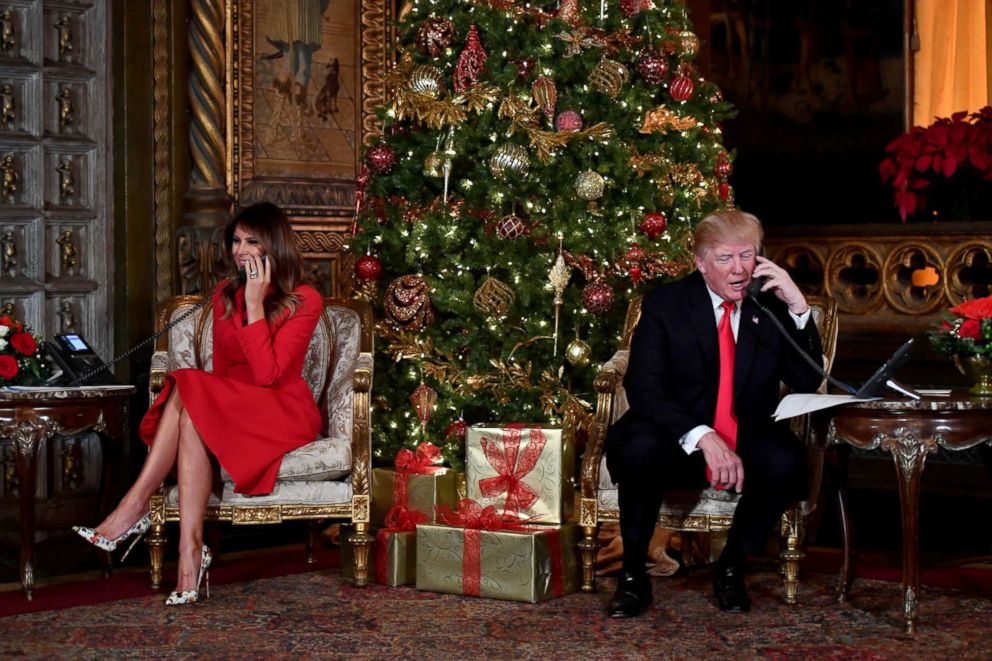 As did her husband, who shared three photos on his Instagram account from the same call session in the library of the so-called Winter White House.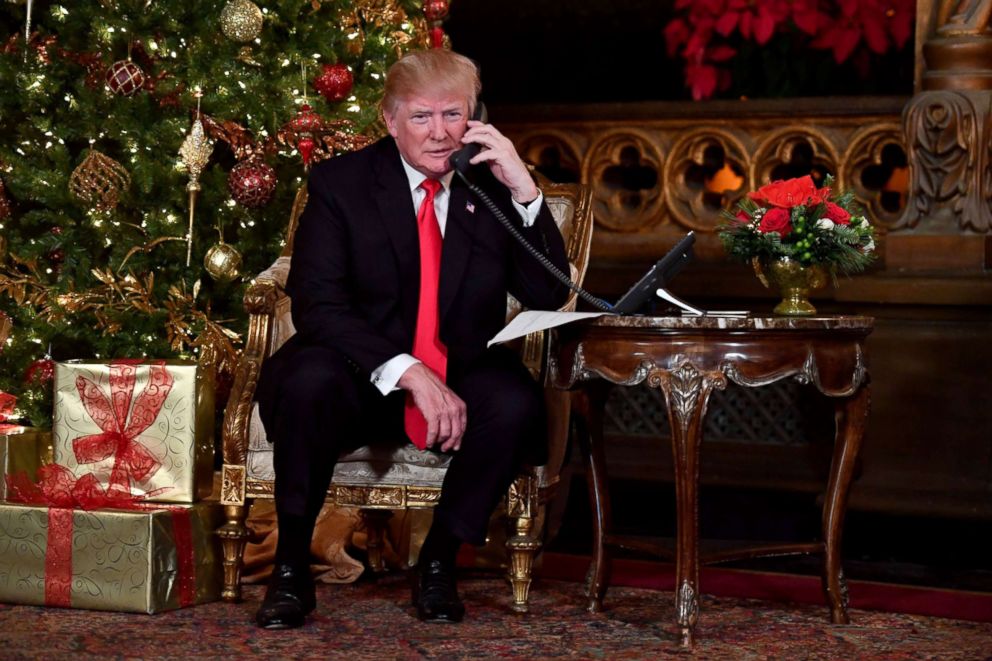 The first lady wasn't the only member of the Trump family sharing photos from their Christmas celebrations. Donald Trump Jr. posted a picture on his public Instagram account showing two of his children, daughter Kai and son Spencer, "having a great Christmas Eve dinner with grandpa" at Mar-a-Lago.