Violence-marred elections in Mexico cast a shadow over President Felipe Calderon's war on drugs, as the opposition party secured key spots in border towns that have become hot spots for narcotics-related bloodshed.
The Institutional Revolutionary Party (PRI) held onto power in the border cities of Ciudad Juarez, one of the world's most dangerous cities, and Tamaulipas, where the party's first candidate was gunned down by suspected drug cartel members.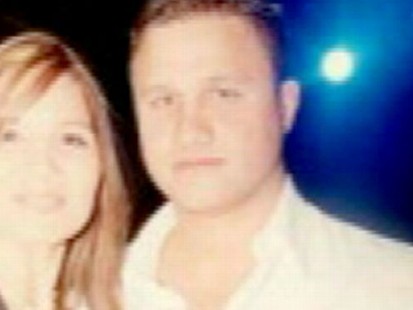 Several PRI candidates are thought to be linked to
drug traffickers
. The U.S. Treasury Department is investigating the bodyguard of Tamaulipas' outgoing governor. And former Ciudad Juarez mayor
Hector Murguia
, who was seeking a second term, also faced similar allegations.
Calderon's National Action Party (PAN) did win many contested battles in important states. But the fact that the PRI regained power in the most violent of border cities could pose a challenge to Calderon's government, whose strategy to fight drug trafficking is closely aligned with that of President Obama's administration.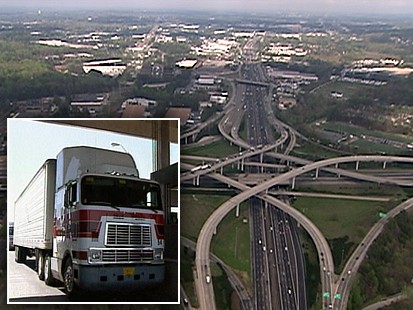 "There's a certain exhaustion with
President Calderon
's policies in the northern border, where violence has been most extreme," said Andrew Selee, director of the Mexico Institute at the Wilson Center. "People are increasingly concerned about organized crime and rejecting candidates they think have ties to
drug trafficking
, but they're also skeptical that the government strategy is working."
The United States and Mexico have stepped up the war against drug trafficking -- with Mexico deploying hundreds of thousands of troops to the U.S.-Mexico border in recent years -- but drug-related killings have surged.
In a two-year time span between 2007 and 2009, the number of annual drug-related deaths tripled from 2,280 to 6,587, making 2009 a record year for drug-related violence, according to statistics from Mexico's La Reforma newspaper and the University of San Diego's Trans-Border Institute. Homicides in 2010 are expected to be even higher given the escalation in violence ahead of the elections.
Drug-related violence has shifted mostly to border towns since Calderon's administration bolstered military might at the U.S.-Mexico border to fight cartels.
Cities like Ciudad Juarez, across the river from El Paso, Texas; Tijuana, on California's border; and Tamaulipas have become burgeoning grounds for drug traffickers and rival gangs. The once-centralized system of drug lords has broken down, making it even more difficult for law enforcement authorities on both sides of the border to capture criminals.
In Mexico, drug lords exert heavy influence on local politics.
"I think there is a lot of effort on the part of narcos to dictate politics," said Vanda Felbab-Brown, a professor at Georgetown University's School of Foreign Service and a fellow at Brookings Institute. "Narcos determine how local politicians will behave," whether they are PRI party members or those affiliated with Calderon's National Action Party.
Will Mexico's Elections Change the Dynamics of Drug Trafficking?
The influence of organized criminals was evident in cities like Tamaulipas, where the voter turnout was relatively low.
Analysts say the election may reduce violence in the short-term as newly elected leaders settle into their roles. But in the long term, the disagreements between the PRI and Calderon may make the president's fight against drug cartels more difficult. It also raises the question of whether Calderon's strategy to fight drug trafficking is, in fact, working.
"I don't see the elections in Mexico are going to resolve anything," said Tony Payan, an associate professor of political science at the University of Texas at El Paso. "What's being played out in Mexico is the long-term struggle. ... What Mexico is going through is something much deeper than a phenomenon that can be resolved with law enforcement and cooperation."
Meanwhile, the tension on the Mexican side of the border has raised a ruckus in some border states, with officials calling for more security because of the "spillover" effect.
Just last week, Texas Attorney General Greg Abbott wrote a letter to President Obama calling for "immediate and effective action" on the border after several bullets struck El Paso city hall last Tuesday. The bullets were thought to be a result of gang shooting, possibly even from across the border, although that wasn't verified.
Overall, however, the growing violence in Mexico hasn't yet translated to an uptick in crime on the U.S. side, thanks mainly in part to more stringent law enforcement policies, analysts said.
Some U.S. border cities like El Paso, Texas, and San Diego are the safest in the country. Crimes in many cities in Arizona -- where a more stringent illegal immigration law is set to take effect in August -- has declined.
"I would say that, as far as the U.S.-Mexican border [is concerned], I've seen a tremendous change. It's probably more secure now than in the past," said David Bejararno, police chief of the city of Chula Vista, California. "Despite the successes, we're all fully aware that we continue to see human smuggling and drug smuggling occurring."
Analysts say the government of Mexico needs a more cohesive strategy to fight organized crime in the border states, not just by deploying law enforcement but also working to improve the economic situation of these border towns. More cooperative efforts between U.S. and Mexico states also need to take place to complement efforts on the federal level, analysts say.
ABC News' Julie Percha contributed to this report.