The lawyer for Stormy Daniels says emails show President Donald Trump's personal attorney Michael Cohen was using his Trump Organization email just days before the 2016 election as he arranged the wire transfer of a $130,000 payment to the adult film star to remain silent about her alleged 2006 affair with Trump.
Michael Avenatti, who provided the emails to ABC News, alleges that the use of Cohen's Trump.org email further supports his position that Trump was aware of the payment to Daniels whose legal name is Stephanie Clifford.
"We're one step closer to demonstrating that the assertion by Cohen and the White House that President Trump knew nothing about this is ridiculous," Avenatti told ABC News' Tom Llamas on Friday.
Cohen dismissed these allegations.
"Mr. Avenatti has clearly allowed his 15 minutes of fame to affect his ludicrous conclusions. The earth-shattering uncovered email between myself and the bank corroborates all my previous statements; which is I transferred money from one account at that bank into my LLC and then wired said funds to Ms. Clifford's attorney in Beverly Hills, California. How Mr. Avenatti or the media at large believes this to be 'breaking news' is a mystery to me," Cohen told ABC News.
When asked where the $130,000 sent to Daniels' attorney came from, Cohen told ABC News "the funds were taken from my home equity line and transferred internally to my LLC account in the same bank."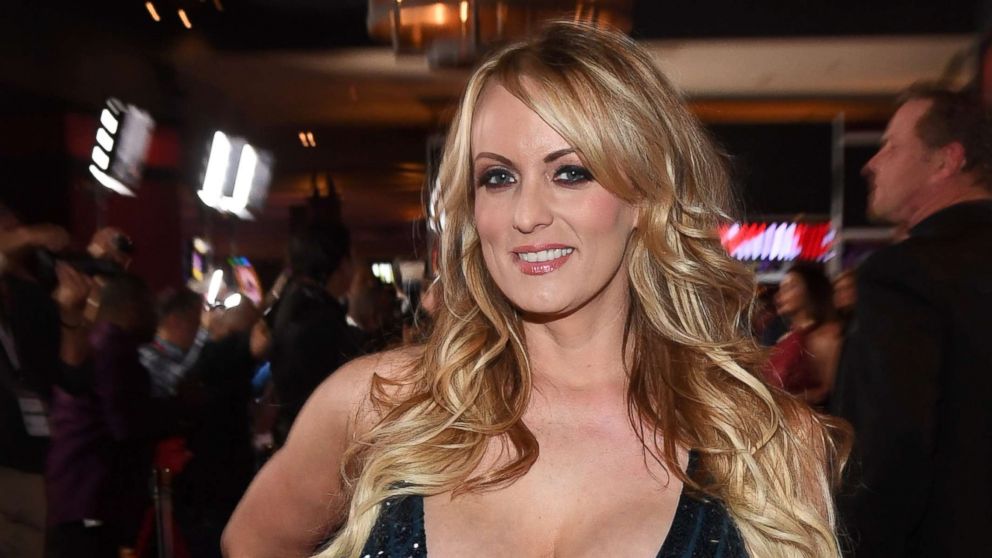 "I think this document seriously calls into question the prior representation of Mr. Cohen and the White House relating to the source of the monies paid to Ms. Clifford in an effort to silence her," Avenatti told NBC News, which first reported the use of the email. "We smell smoke."
When asked about this statement, Cohen responded: " "He should either evacuate the room he's standing in or immediately seek the attention of an ENT doctor."
The email purports to show that First Republic Bank and Cohen communicated about the payment on October 26, 2016.
"The funds have been deposited into your checking account," the email reads. The subject line of the email appears to be a reply to previous email exchanges about the payment. "RE: First Republic Bank Transfer."
"I didn't wire it to Russia, I didn't wire it to Syria, or Africa. I wired it to an IOLA account in Beverly Hills. It was my money … I'm sure this type of transaction has never been done before," Cohen said sarcastically. This type of account is generally used by attorneys that help oversee client and escrow funds.
Cohen has previously said in a statement that neither the Trump Organization nor the Trump campaign "was a party to the transaction with Ms. Clifford, and neither reimbursed me for the payment, either directly or indirectly. The payment to Ms. Clifford was lawful, and was not a campaign contribution or a campaign expenditure by anyone."
Cohen on Friday also sought to downplay the use of his Trump Organization email.
"I sent emails from the Trump Org email address to my family, friends as well as Trump business emails. I basically used it for everything. I am certain most people can relate," he said.
He also said he feels the current criticism is part of a "witch hunt".
"These incessant attacks against me are meritless and are concocted by the liberal mainstream media to continue to malign our President and distract the country from his historic achievements over the past year. This witch hunt has now gone from ludicrous to insane," Cohen said in a statement. "You can't prove a negative. They make up stories based on unnamed, unverified and unreliable sources and that becomes the breaking news of the day. This is no different than the fake dossier that placed me in Prague and thrust me into the center of this Russian collusion delusion."
Avenatti suggested Cohen's assertions strained credulity.
"Does Mr. Cohen really think that the American people will believe him when he states that he did all of this - the negotiation, the drafting of the agreement, the communication and the payment without any knowledge whatsoever of his client Mr. Trump? So he is admitting he violated his ethical obligations of a lawyer to keep his client informed? It makes no sense and the American people are smarter than he thinks they are. They will easily see through this," Avenatti told ABC News in a statement.
"This isn't about 15 minutes of fame. It's about months of deception and lies by Mr. Cohen about what Mr. Trump knew and when he knew it," Avenatti said.
President Trump recently added yet another lawyer in his outside legal team — New York attorney Lawrence S. Rosen, multiple sources tell ABC News. Rosen is representing Cohen and Trump in this matter.
Rosen was brought in by Cohen to handle the legal issues surrounding the so-called "hush" agreement that Cohen negotiated with Daniels.