Minnesota voters headed to the polls on Tuesday to cast ballots in primaries for the House, governor, for state executives, the state legislature and more.
Also Tuesday was a special House election to replace the late Republican Rep. Jim Hagedorn.
The polls closed at 9 p.m. ET.
Minnesota uses an open-primary system, meaning a voter can participate in the party of their choice. However, they must choose to cast their votes for only one party's primary.
State Significance
The special election in the 1st District was to choose Hagedorn's successor after his death in February -- and will only see the winner temporarily hold his seat until the election for a full term in November.
With a strong partisan lean toward the GOP, former Republican state Rep. Brad Finstad had been favored to win against Democratic candidate Jeff Ettinger, the former CEO of Hormel Foods. But Ettinger came with about 4% of winning in another indication of a potentially tightening environment for conservative candidates.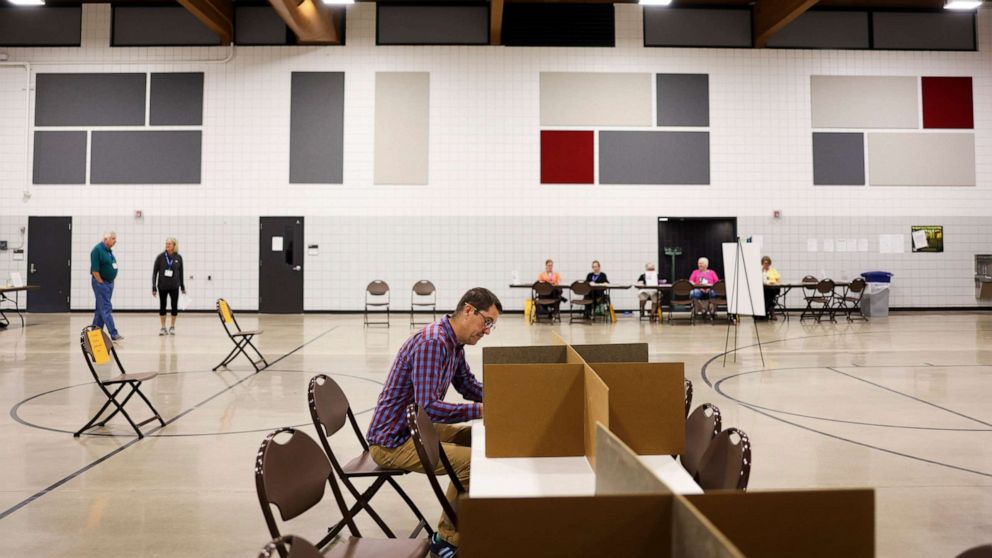 As FiveThirtyEight notes, Tuesday's election could be a bellwether of November -- in this case, another test of voters motivated to turn out after the overturning of Roe v. Wade.
Minnesota's primaries also featured a Democratic face-off between a progressive incumbent and moderate challenger, echoing a previous race in Missouri, where Rep. Cori Bush successfully fended off Steve Roberts.
In Minnesota, two-term Rep. Ilhan Omar, of the 5th Congressional District, ran against former Minneapolis City Councilmember Don Samuels. The two had clashed on aspects of police funding, though both ultimately support what they called increased accountability, including a bill sponsored by Omar that limits no-knock warrants.
While Omar easily won her past primaries, she only narrowly eked out a win against Samuels, 50-48, with 99% of the votes counted.
Saying he would need "a miracle" to overcome that slight deficit, Samuels conceded to Omar on Tuesday night, sending her to November's general election -- but by a far slimmer margin than her 20-point primary win two years ago.
"If the playing field were even -- if it were not an incumbent-challenger situation -- we would win this race," Samuels told supporters.
"To come this close means that we have our finger on the pulse of the exhausted majority," he said.
Samuels pledged to give Omar "all the support she needs" in the next few months but had this sharp warning, too: "My only hope is that my opponent will have learned a lesson from this. You cannot give poor constituent service -- put your own dreams above the dreams and visions and desires of their community."
In a statement, Omar called her win "a testament to how much our district believes in the collective values we are fighting for and how much they're willing to do to help us overcome defeat."
ABC News' Will McDuffie contributed to this report.