Mississippi will send its first female lawmaker to Congress in April, a candidate whose Democratic background could make her vulnerable to attacks from conservatives in the November special election to fill out Republican Sen. Thad Cochran's term.
Gov. Phil Bryant announced Wednesday he was appointing state Agricultural Secretary Cindy Hyde-Smith to Cochran's seat.
Cochran, 80, is suffering from poor health and announced earlier this month he would retire effective April 1.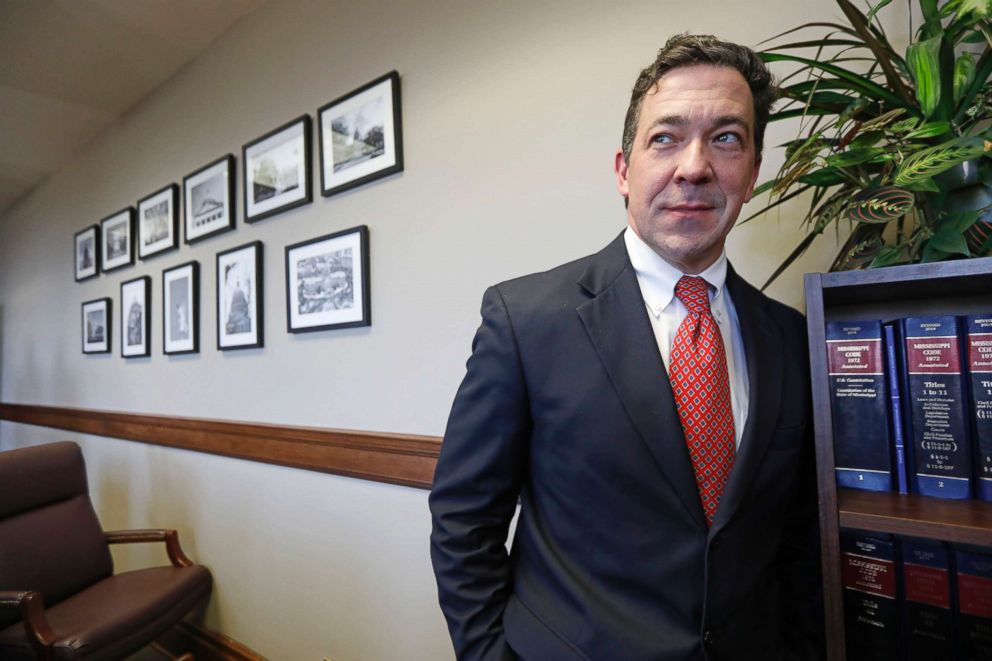 Hyde-Smith will serve in the seat until the Nov. 6 special election to fill out the rest of Cochran's term, which expires in January 2020.
The appointment means Vermont is the only state not to send a woman to Congress.
Hyde-Smith will become the 23rd woman serving in the Senate this year, according to the Center for American Women and Politics at Rutgers University.
The announcement was made in the 58-year old's hometown of Brookhaven, Miss.  
In his remarks, Bryant emphasized her conservative credentials, calling her "a rock-solid conservative."
Hyde-Smith is a beef cattle farmer who has served in the Mississippi State Senate from 2000 to 2012.   
She drew ire in 2010 when she switched parties from Democrat to Republican. Her background in the other party led to reports that some Republicans have questioned appointing a former Democrat to the seat, particularly since state Sen. Chris McDaniel, a conservative favorite, is running the special election.
Cochran is a legend in the state, having served in the seat since 1978.
After he announced his retirement, McDaniel announced he would run in the special election for Cochran's seat instead of challenging Republican Sen. Roger Wicker, who is also on the ballot this fall.
McDaniel ran against Cochran in 2014 and nearly ousted him from office.
In accepting the position, Hyde-Smith emphasized her conservative credentials.
"I've been conservative all of my life and that's demonstrated by my conservative voting record as a three-term State Senator and my conservative accomplishments as Agriculture Commissioner," she said.
She also touted her support of President Donald Trump, saying she looked forward to working with him on the "policies and principles that are making America great again."
And her first campaign release also notes her ties to the administration, saying she is "strong supporter of President Donald Trump" and points out she co-chaired the Trump Agriculture Policy Advisory Council during the presidential campaign.
McDaniel wasted no time in attacking Hyde-Smith for her time in the Democratic Party.
His statement on her appointment used the word "Democrat" 11 times.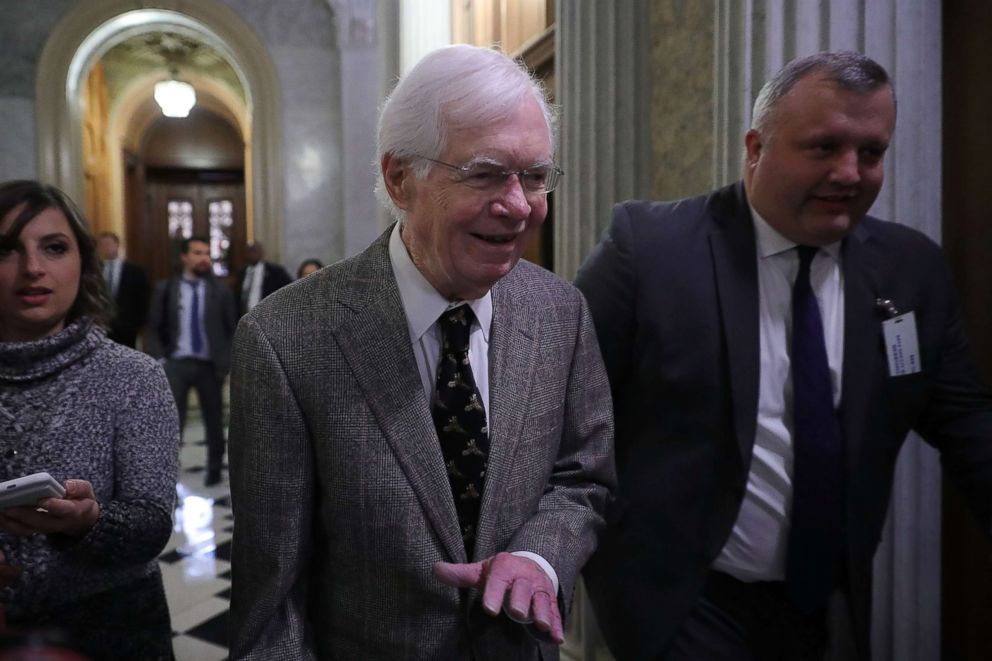 "Knowing the establishment's opposition to conservatives, it was not at all surprising that they would choose a former Democrat," he said in a release. And he also attacked her as the choice of establishment Republicans, invoking the name of Senate Majority Mitch McConnell, who has been a target of anger from the right.
"I was troubled to learn that Mississippi Governor Phil Bryant dutifully followed the orders of the Washington establishment's Mitch McConnell" with Hyde-Smith's appointment, he said.
McDaniel compared this primary contest to the one in the Alabama Senate race last year, in which Republicans supported the appointed GOP senator, Luther Strange, in the primary instead of Rep. Mo Brooks. Former state Judge Roy Moore ended up winning the Republican primary and ultimately losing the special election to Democrat Doug Jones.
"The establishment should have learned their lesson in Alabama. By spending millions of dollars against conservative Mo Brooks, they ended up losing the seat to a Democrat," McDaniel said.
On the Democratic side, former Rep. Mike Espy, who also served as Bill Clinton's agricultural secretary, announced his bid for Cochran's seat earlier this month. In 1986, Espy became the first African American since Reconstruction to win a congressional seat in Mississippi. 
There is no primary in Mississippi's special election. If no candidate garners a majority, the top two vote-getters face off in a run-off later in November.