Missouri Gov. Eric Greitens has been charged with felony computer tampering related to his alleged use of a donor list from his veterans' charity for his 2016 gubernatorial campaign, according to a statement from the circuit attorney of St. Louis.
It's the second felony charge the Missouri Republican is facing. Greitens also faces a felony charge related to accusations from his former mistress who alleges he bound her hands with tape, put a blindfold on her, took a partially nude photo of her and then threated to release the photo if she mentioned his name, according to a Missouri House committee report.
That charge is for invasion of privacy for allegedly taking a partially or fully nude photo and "subsequently transmitted the image contained in the photograph in a manner that allowed access to that image via a computer."
He faces a criminal trial on that charge on May 14.
Greitens' attorneys had made a motion to get those charges dismissed but a judge ruled on Thursday that case can proceed.
The latest charge is a felony tampering with computer data, according to the prosecuting attorney. Prosecutors allege Greitens obtained an electronic donor list without permission from The Mission Continues charity he founded and then used that list for political fundraising as he was preparing to run for the governorship.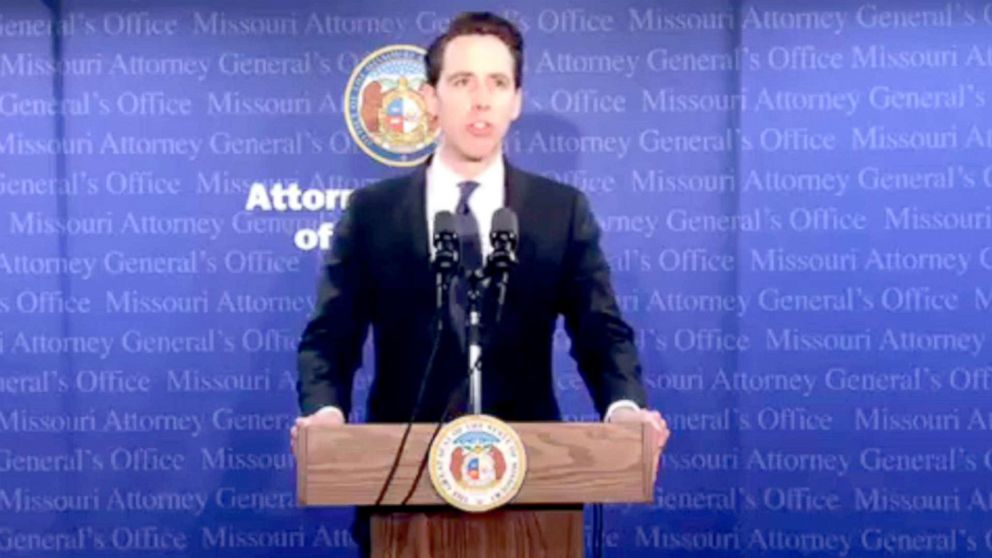 Greitens started the organization in 2007 but left it in 2014, before he ran for governor.
The governor has denied all the allegations but he did pay a fine to the state ethics commission for not reporting the list as an in-kind contribution on campaign disclosure forms.
Friday night Greitens put out a statement lashing out at St. Louis Circuit Attorney Kim Gardner.
"By now, everyone knows what this is: this prosecutor will use any charge she can to smear me. Thank goodness for the Constitution and our court system. In the United States of America, you're innocent until proven guilty," the statement said. "In the United States of America, you get your day in court. And when I have my day in court, I will clear my name. People will know the truth."
Multiple elected officials in the state, including the GOP leaders in both chambers of the state legislature, have called on Greitens to step down. Additionally both Senate candidates – incumbent Democratic Sen. Clarie McCaskill and her GOP opponent, Attorney General Josh Hawley – have called on Greitens to resign from office.
The controversy around Greitens, once seen as a rising star in the Republican Party, has consumed Missouri politics.
On Tuesday, Greitens tweeted that he would not be resigning the governorship and said he will be proven innocent in court.
Hawley's office announced Tuesday that his office may have found evidence of a felony by Greitens in an investigation involving the veterans charity. He turned it over to St. Louis Circuit Attorney Kim Gardner, who has jurisdiction in the matter. It was her decision to charge Greitens.
Hawley said in a statement on Friday that his office is ready to assist as needed.
"St. Louis Circuit Attorney Kim Gardner reviewed the evidence turned over to her by my office and determined that there is probable cause to file criminal charges against the Governor. The Office stands ready to assist the Circuit Attorney's Office where appropriate and if needed. These are serious charges—and an important reminder that no one is above the law in Missouri. Like all criminal defendants, Governor Greitens is presumed innocent under the law until proven guilty," he said.
The governor is fighting for his political life.
But a Missouri state house committee released a bombshell investigative report last week detailing an alleged nonconsensual sexual encounter with his former hairdresser.
Greitens has admitted to the affair but said it was consensual. He claims he is the victim of a "witch hunt."
That bipartisan investigative committee – comprised of five Republicans and two Democrats – is expected to release a second report next week focused on the charity.
Statehouse officials have also said they could hold a special session after the regular legislative session ends in May to focus on the impeachment of the governor.