— -- In light of the release of a recording of a vulgar conversation Donald Trump had where he brags about groping women, it seems that very little appears to have ever been off limits for the Republican presidential nominee.
While some supporters are attracted to his willingness to speak his mind, a growing list of comments that he has made about women before and during the GOP race has caused concern for others.
Here is a compilation of some of the moments during the campaign that caused the most uproar: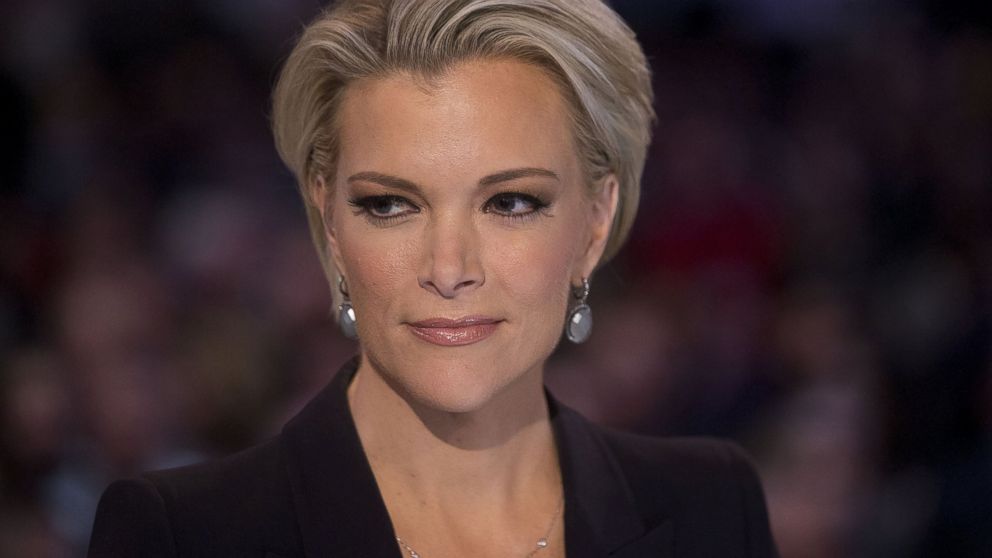 Trump took offense over a question raised during the first GOP debate in August by Fox News anchor Megyn Kelly, who read some of his past derogatory remarks about women.
Trump's offense at the question didn't stop after he stepped off the stage, and he wrote that she "bombed" on Twitter.
Trump continued to criticize the Fox News anchor in subsequent interviews, telling CNN that "There was blood coming out of her eyes, blood coming out of her wherever." He later clarified in an interview with ABC's "This Week" that he meant Kelly's nose when he said "wherever."
Their feud continued and led to back-and-forths between Trump and Fox News, which repeatedly defended Kelly. Trump even skipped a Fox News debate in January over complaints that the network wasn't being fair.
There seemed like there was something of a temporary truce when the pair met again at the second-to-last Republican debate at the beginning of March, but Trump continued to criticize Kelly afterwards.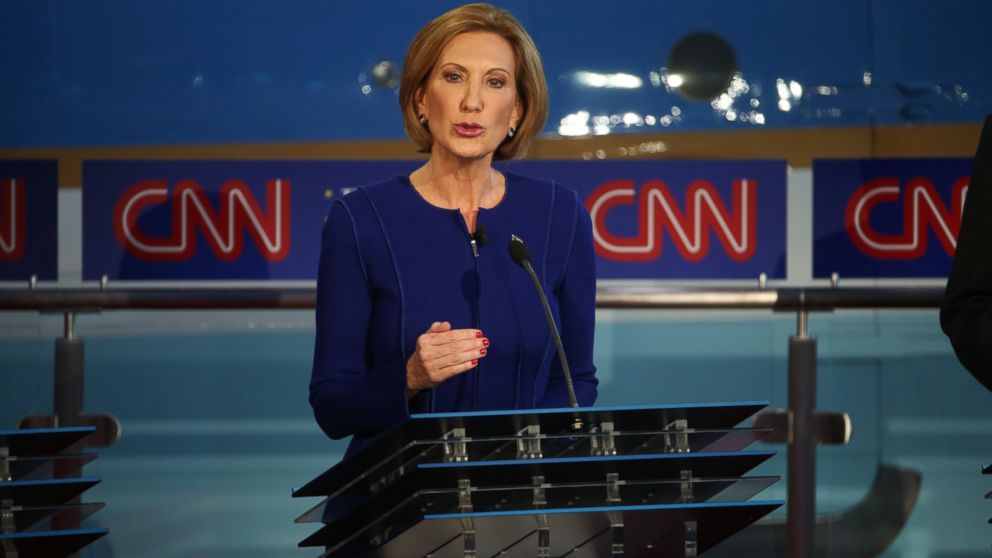 Trump didn't stop with Kelly, also appearing to target the looks of the one woman he was running against for the GOP nomination, Carly Fiorina. (Fiorina has since dropped out of the race.)
In a Rolling Stone cover story, Trump said "Look at that face!" when a camera zoomed in on Fiorina, according to the magazine. "Would anyone vote for that? Can you imagine that, the face of our next president?!"
Trump followed up in other interviews saying that he was talking about her persona and not her appearance, but Fiorina made it clear at the next debate that she wasn't buying it.
"Women all over this country heard very clearly what Mr. Trump said," she said stoically.
Trump's Old Interviews With Howard Stern
Tapes from Trump's numerous appearances on Howard Stern's radio show are reportedly not publicly available, but segments from at least eight different appearances on the shock jock's show, spanning from 1997 to 2008, were obtained and published in February by Buzzfeed.
In them, Trump can be heard ranking women based on appearance, talking about his own attractiveness and detailing his ideal romantic partners.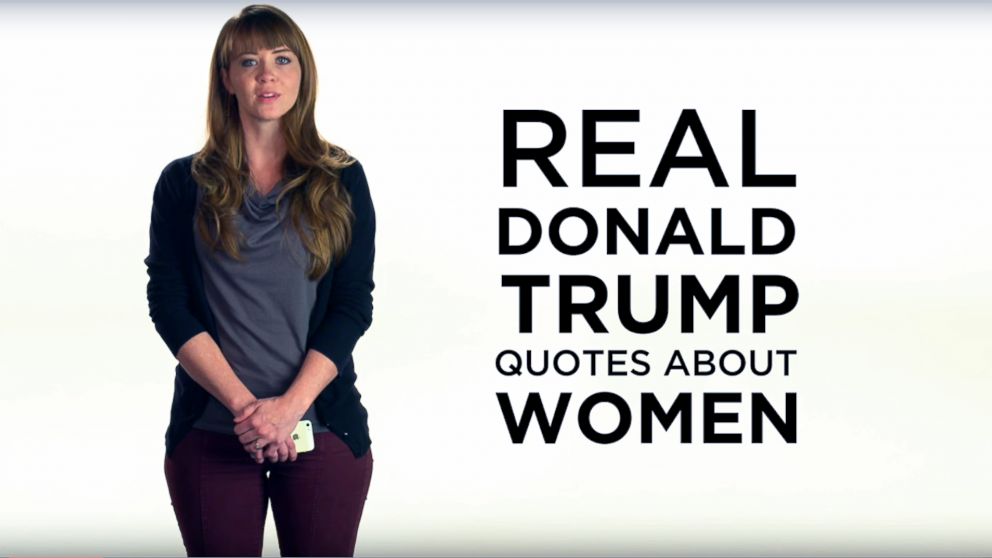 Ad Features Women Repeating Trump's Words
One ad released in March that received a great deal of attention was featured a cast of female actorsrepeating comments Trump has made about women over the years.
The quotes included comments from his previous interviews with Stern, as well as what he said about both Fiorina and Kelly since he declared his candidacy.
The ad was released by an anti-Trump group called Our Principles PAC, which is run by former Mitt Romney deputy campaign manager Katie Packer.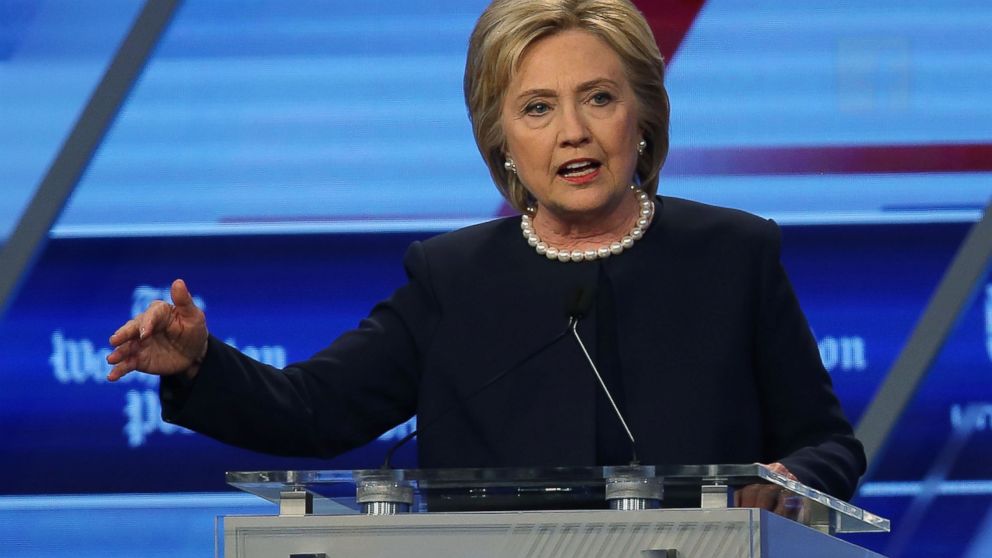 Criticisms of Clinton and Her Bathroom Break
During a December campaign event in Michigan, Trump used a sexually derogatory term in reference to Clinton's performance in the 2008 election.
"She was favored to win and she got [expletive], she lost, I mean she lost," he told the crowd.
Trump also attacked Clinton for taking a bathroom break during a December Democratic debate.
"I know where she went, it's disgusting, I don't want to talk about it. No, it's too disgusting. Don't say it, it's disgusting, let's not talk, we want to be very, very straight up. But I thought that, wasn't that a weird deal," Trump said.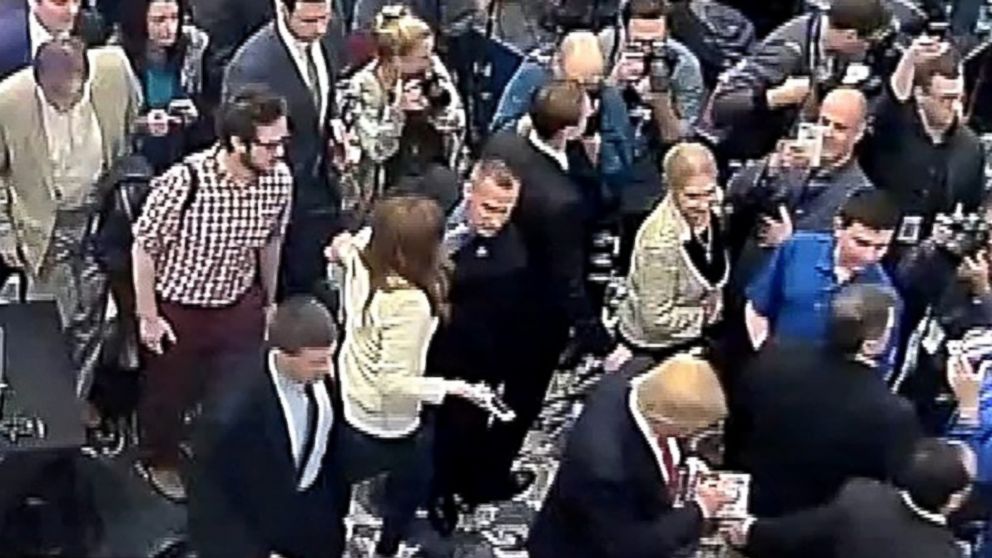 Defending His Campaign Manager Over Battery Charge
Trump isn't the only one on his team to come under fire for their treatment of women, as his campaign manager Corey Lewandowski has now been charged with simple battery after allegedly grabbing a female reporter as she approached Trump.
Lewandowski has claimed he is innocent of the charge and plans to take the misdemeanor incident to court, where his lawyers said he will enter a not guilty plea and predict he will be exonerated.
Trump has defended Lewandowski and raised questions about the reporter, Michelle Fields, and her story, both in interviews and on Twitter.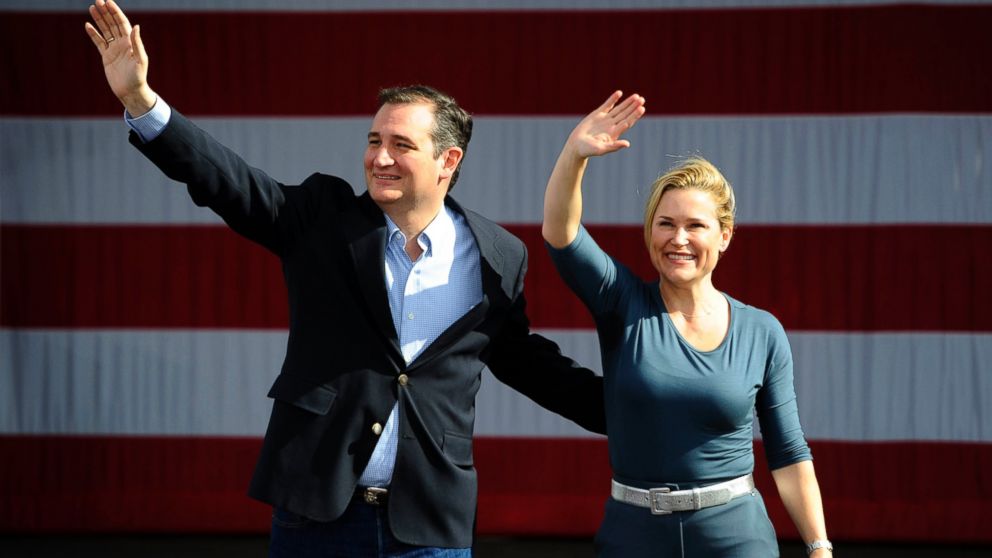 Fighting About Spouses
A March ad from an anti-Trump Super PAC that featured a photo from Trump's wife Melania's modeling days in which she posed nude prompted a "War Over the Wives" between Ted Cruz and Trump.
Trump threatened to "spill the beans" about Heidi Cruz, and the Texan senator went on to quote "The American President" in her defense.
The drama appeared to reach its peak when Trump retweeted a less than flattering photo of Heidi Cruz side-by-side with one of his wife that read "the images are worth a thousand words."
When asked about the retweet by CNN's Anderson Cooper during a town hall event in Wisconsin earlier this week, Trump claimed there was no problem.
"I thought it was a nice picture of Heidi. I thought it was fine," Trump said.
When pressed, Trump went on to say Heidi Cruz is "a pretty woman" before noting that he believes he didn't start the feud.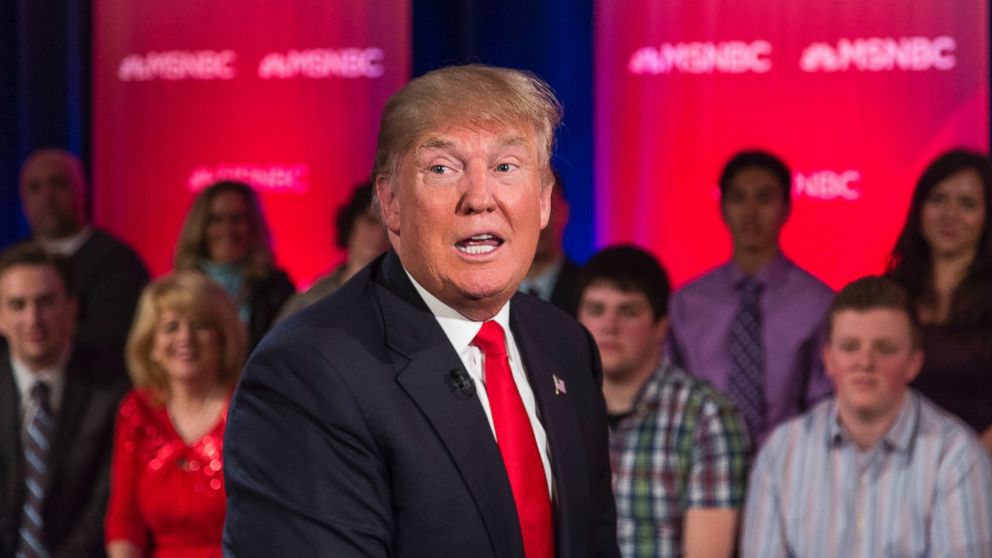 Suggesting Women Should Be 'Punished' for Banned Abortions
In less than three hours on Wednesday, Trump took three different positions on what should happen to women who get abortions if the procedure were banned. The flurry started when he suggested that women who undergo abortions, if there were a ban on the procedure, should be punished.
The controversial statement was made during a taping of a town hall held by MSNBC, a portion of which was released by the cable network ahead of the full town hall, which aired Wednesday.
Trump later backtracked his position in two statements, the last of which stated that should abortions be ruled illegal, "the doctor or any other person performing this illegal act upon a woman would be held legally responsible, not the woman."
On Thursday night, Trump told Fox News "It could be that I misspoke," he said of the initial comment, adding, "But this was a long, convoluted subject."