PHILADELPHIA, Penn. — -- The mother of one of the victims of the Orlando nightclub shooting made an emotional plea from the stage of the Democratic National Convention as she called for commonsense gun policies.
Christine Leinonen, mother of Christopher Leinonen, told how her son and his boyfriend were among the 49 victims of the deadliest mass shooting in U.S. history.
She recalled that when Christopher was born, she was a Michigan state trooper and the hospital put her gun away as she prepared to give birth.
"When I went into labor, the hospital put my off-duty gun in a safe. I didn't argue," she said. "I know commonsense gun policies save lives."
"I'm glad commonsense gun policy was in place the day Christopher was born," Leinonen said. "But where was that common sense the day he died?"
Leinonen told how her son was an award-winning humanitarian who had started a gay-straight alliance at his high school.
"Christopher's paternal grandparents met and fell in love in a Japanese internment camp. So, it was in his DNA that love always trumps hate," she said.
Leinonen spoke to ABC News in the hours that immediately followed the Orlando shooting, when at the time she did not know the fate of her son.
"Please, let's all just get along," Leinonen said while gasping for breath. "We're on this earth for such a short time. Let's try to get rid of the hatred and the violence, please!"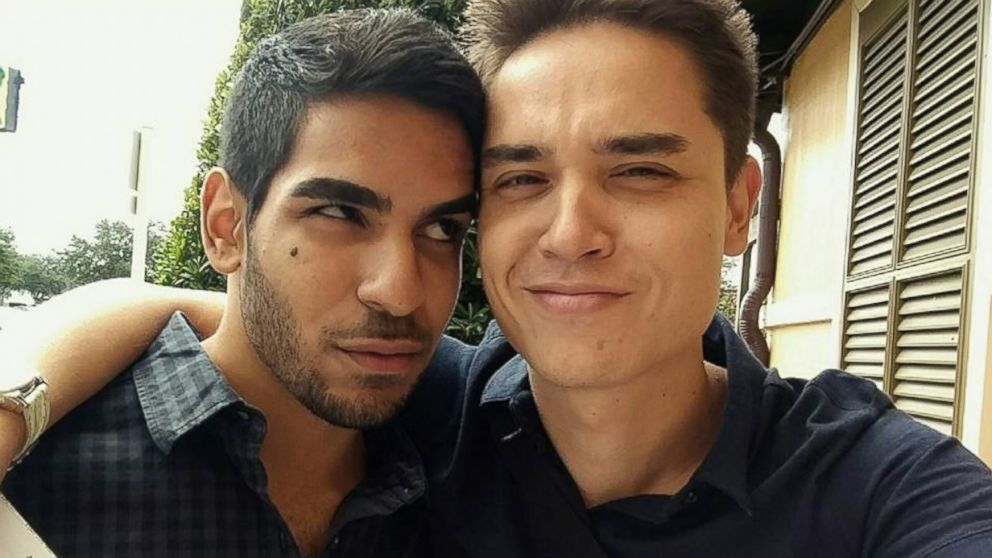 Among others who gave emotional testimonies on gun violence were former Arizona Congresswoman Gabby Giffords, who was shot in the head in 2011 and survived, and Erica Smegielski, daughter of the Sandy Hook Elementary School principal, Dawn Hochsprung, who was killed in a mass shooting at the Newtown, Connecticut, school in 2012.
Giffords spoke briefly, calling for the election of Hillary Clinton because "in Congress, I learned a powerful lesson: Strong women get things done."
"Speaking is difficult for me," Giffords said. "But come January I want to say these two words: Madam President."
Both Giffords and Smegielski campaigned for Clinton ahead of the convention, and Smegielski said that one reason she feels passionately about Clinton's bid is because the candidate reminds her of her mother.
The 2016 Democratic National Convention
Democratic presidential nominee Hillary Clinton and vice presidential candidate Tim Kaine are surrounded by falling ballons at the end on the fourth day of the Democratic National Convention, July 28, 2016, in Philadelphia.
"What we need is another mother who is willing to do what's right, whose bravery can live up in equal measure to my mom's," Smegielski told the assembled delegates tonight. "What we need is to elect Hillary Clinton as the 45th president of the United States of America so that no other daughter ever has to say, 'I would give every single day that I have left for just one more day with my mom.'"